Have you ever used that thick foil material that you can "draw" in/on to create fun foil crafts and designs? It's really cool and I had the pleasure of making a few different projects with it when I created my clothespin foil craft kit. I really like working with this stuff, so fun! I haven't used it since I was a girl in school. Crazy, I know!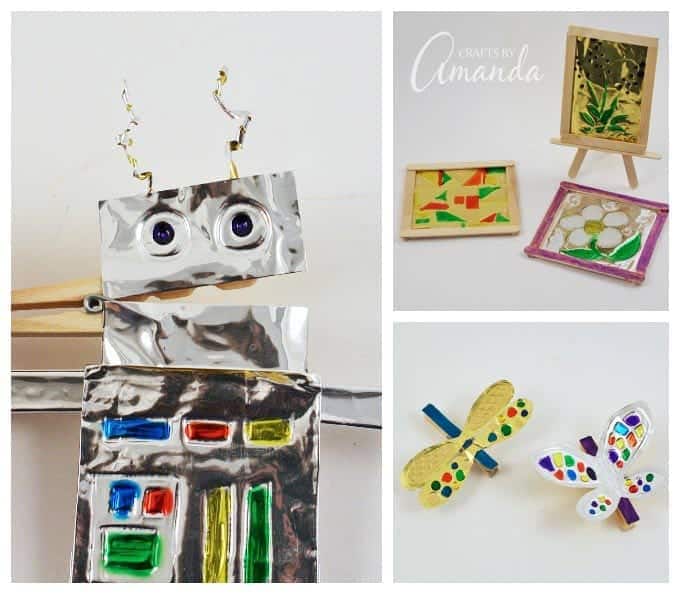 Clothespin Foil Crafts
I love all the foil crafts in this particular kit, but my favorite is definitely the robot! You can see it in action in this short video clip below:
Isn't he the cutest?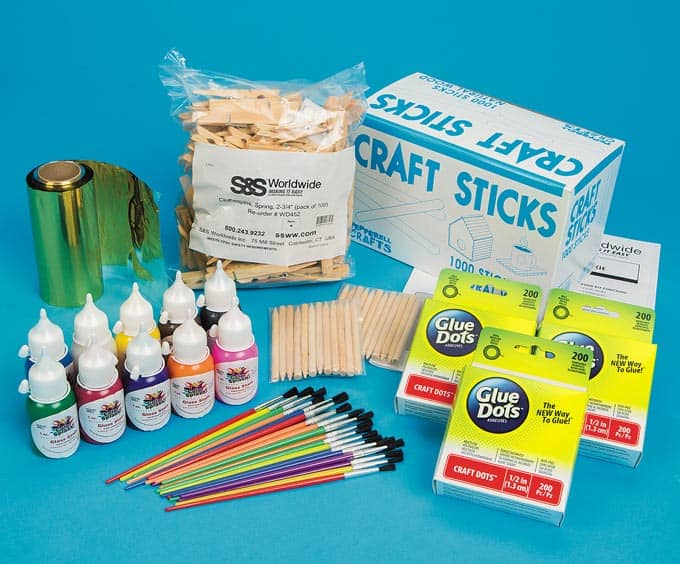 This kit includes instructions and supplies for all three projects. Enough for 24 of each project, perfect for camp, scouts or other group events!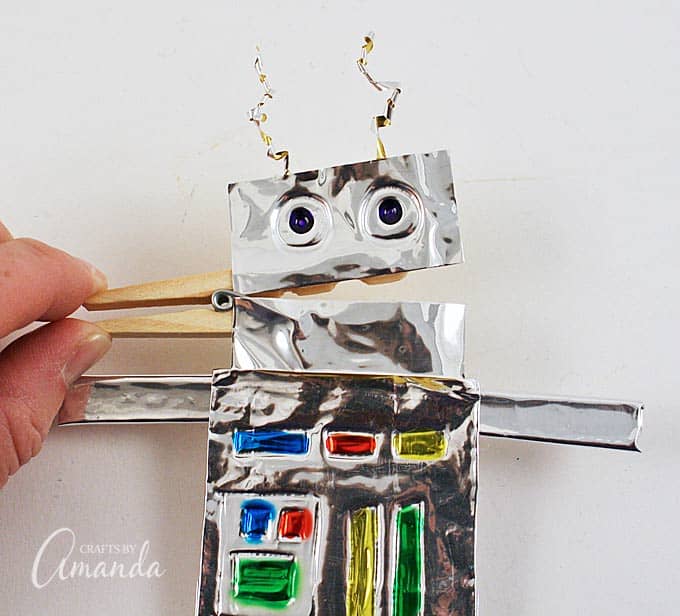 You can get more information about all of my Crafts by Amanda craft kits here (includes foil art, ladybugs and monsters, aliens & robots), or find out more about the foil crafts art pack here!
Amanda Formaro is the crafty, entrepreneurial mother of four children. She loves to bake, cook, make kid's crafts and create decorative items for her home. She is a crafting expert and guru in the kitchen and has appeared online and in print publications many times over the years. She is also the editor for the Home & Garden channel at Craft Gossip and owner of FunFamilyCrafts.com.
Latest posts by Amanda Formaro (see all)