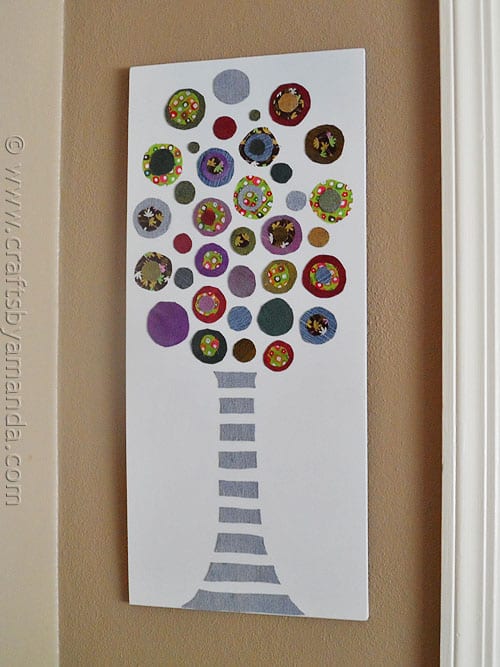 Circle trees are pretty popular right now. They are a fun way to add a little spunk to a room and are really great for teenagers! This particular piece of art was made from a painted scrap of wood, recycled denim and scrap fabric. Ready to see how?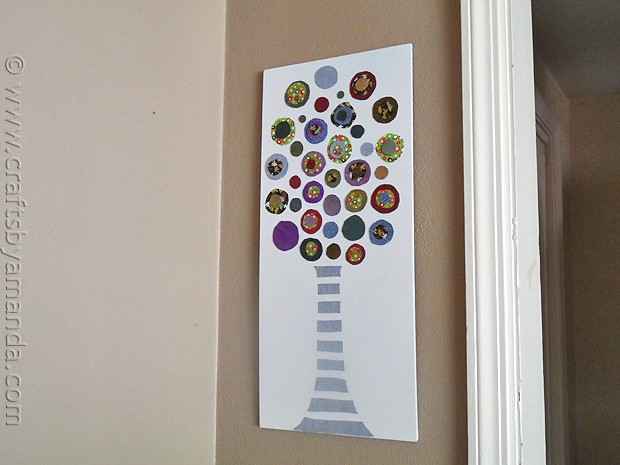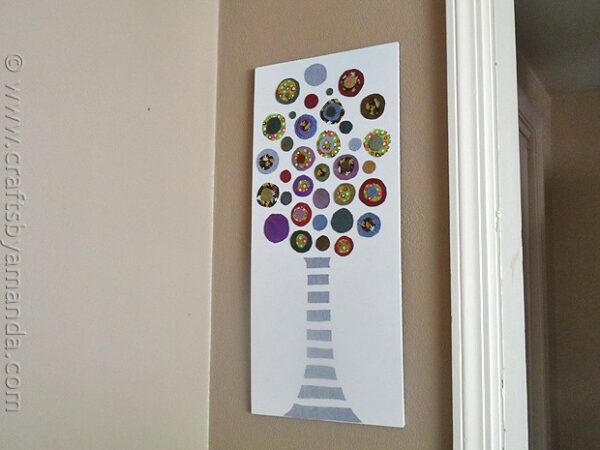 First, let me show you where I got my inspiration from. I was searching google images for some circle tree inspiration when I came across the photo below.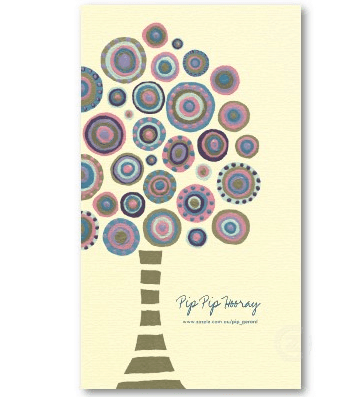 This photo is actually a business card design available from Zazzle. I decided to look up the name of the business on the card and found the designer, Pip Pip Hooray. You'll want to browse around there a bit. She has some super fun designs, great business cards and cool looking binders. :)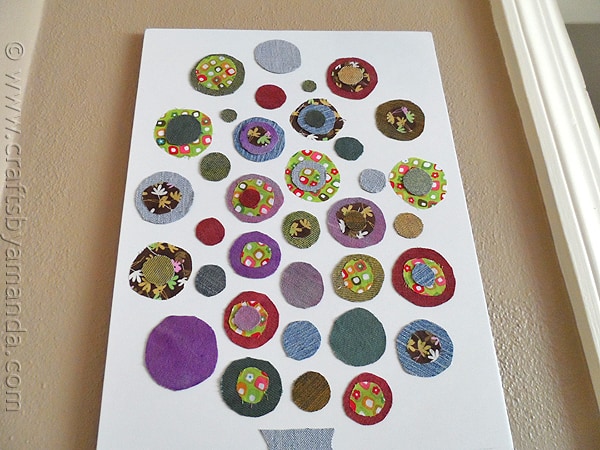 Anyway, I really liked the design on the business card and decided to draw inspiration from it and create mine from colored denim and pretty fabrics. I have to say it's pretty amazing how far I have stretched the colored denim I have. Quite a while ago I dyed some ripped blue jeans that my kids grew out of. I used RIT dye in several colors and did each pair a different color. I have made several projects with them and haven't even posted them all yet! They are collected here — colored denim crafts.
[full printable instructions below]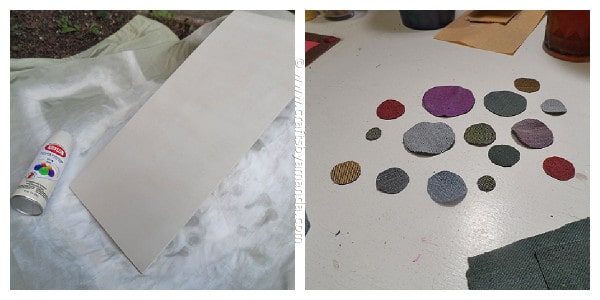 First I found a piece of plywood and sanded it of any rough edges, then I spray painted it with Ivory. i cut a bunch of different sized circles from the colored and regular denim, then did the same with different patterned fabrics. I chose the fabrics to match up with my colored denim circles.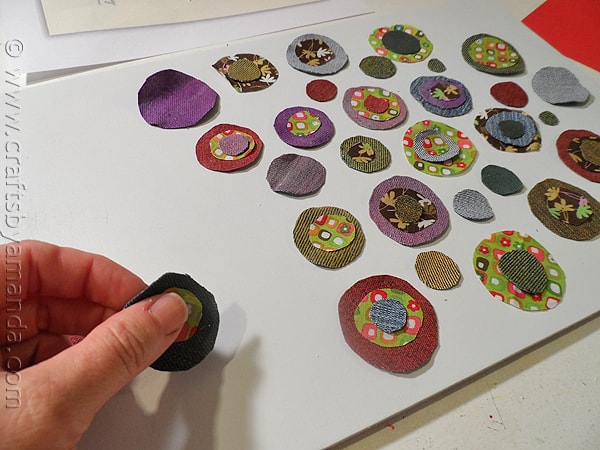 Next I laid out all my circles onto the plywood to get a feel for the design I wanted.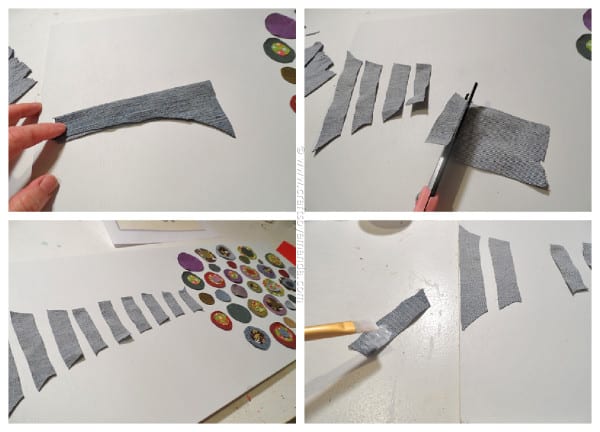 Then I created a trunk from blue denim. After that I cut the trunk into several sections. I did have to trim some sections of the trunk as it was to wide toward the top. Be sure you are happy with the placement before gluing everything down!
It's a quick piece of artwork that doesn't require any painting talent, teens will love it too!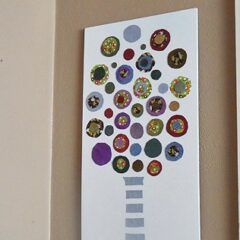 Print Project
Colored Denim Circle Tree
Supplies
Plywood rectangle

Sand paper

White spray paint

Recycled denim

Patterned fabric

Scissors

White craft glue or Elmer's Glue All

Paintbrush
Instructions
Lightly sand the plywood, removing any rough edges. Spray the plywood with white spray paint and allow to dry. Add a second coat and let dry. Light sand if it feel rough to the touch.

Cut denim and fabrics into different sized circles.

Arrange circles on the plywood, layering different sizes of contrasting colors and patterns. Use some with three layers, others with two, and some just with one.

Cut a tree trunk from a piece of denim.

Cut the trunk into strips.

Lay the strips of trunk on the plywood.

Once you have everything arranged the way that you want it, use a paintbrush to lightly apply a coat of glue to the back of the denim. Be careful not to get glue on the front as it can discolor the denim, making it darker. Gently press and smooth the pieces in place.
Expert Tips & FAQs
You can use wall putty to hang the wall art, or attach a picture hanger to the back.
Latest posts by Amanda Formaro
(see all)