Ever since I made the deco mesh flowers for my studio and my deco mesh pumpkin wreath for fall, I knew I would make a deco mesh poinsettia for the door for Christmas.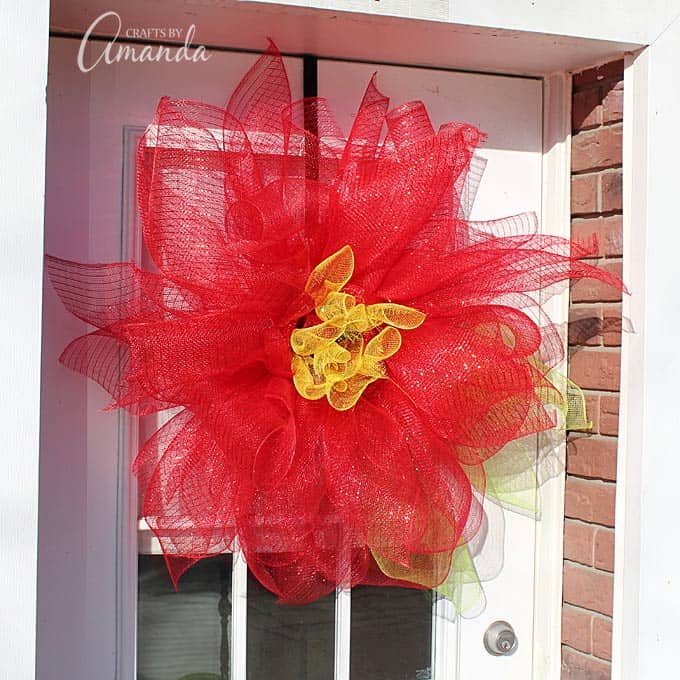 Deco Mesh Poinsettia Flower
Deco mesh flowers are easy to make and I just love how forgiving they are! When you cut the mesh the pieces they don't have to be perfect, yet the flowers still turn out beautiful.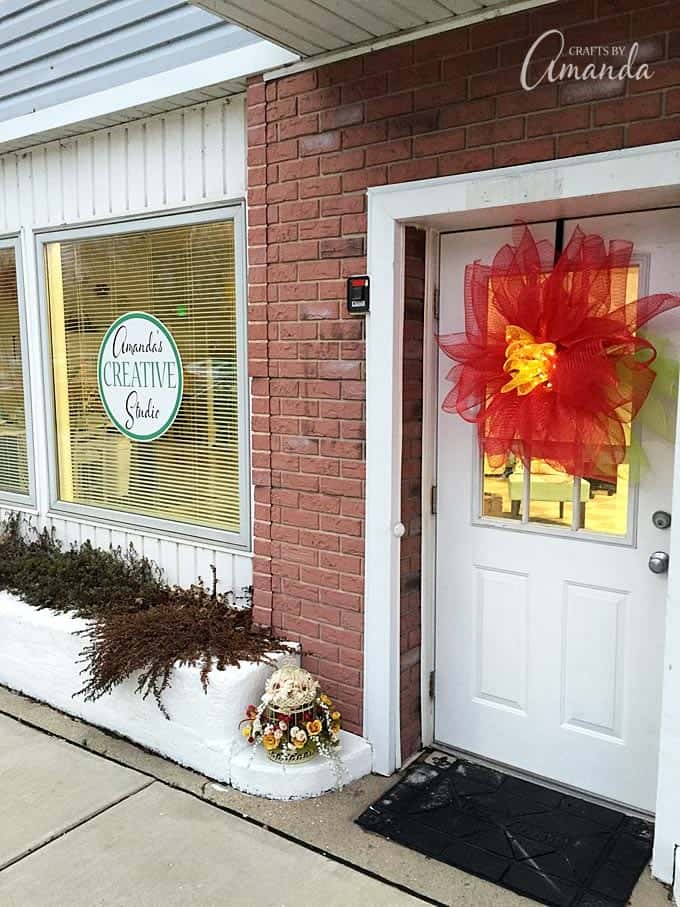 I decided I wanted to add lights to my deco mesh poinsettia because after all, it's Christmas! So I bought a box of 20 warm white LED mini lights
.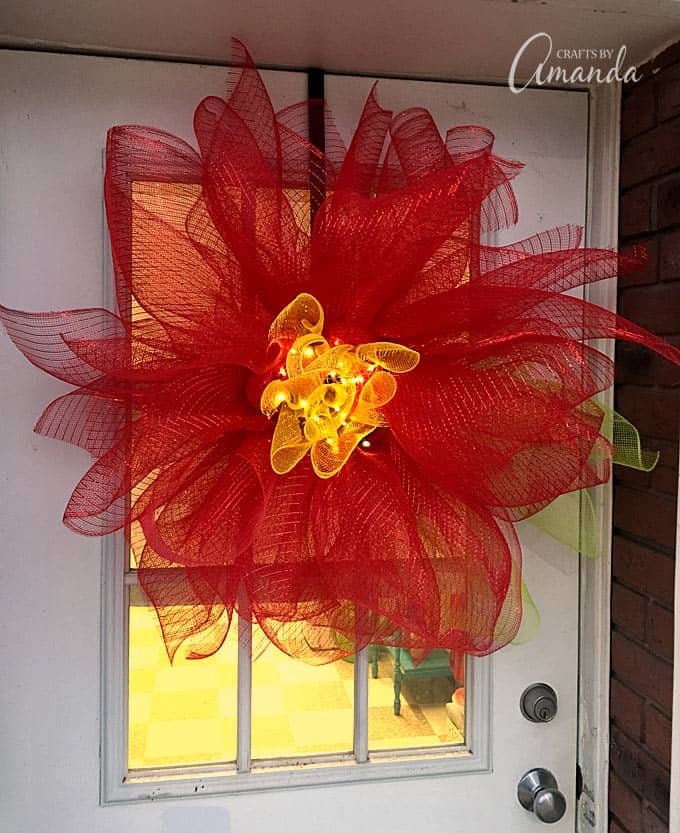 Instructions for Deco Mesh Flowers
Since I've already written a tutorial on this, I'm going to send you over to that post for the basic instructions. Here are a few pictures of my process on the poinsettia.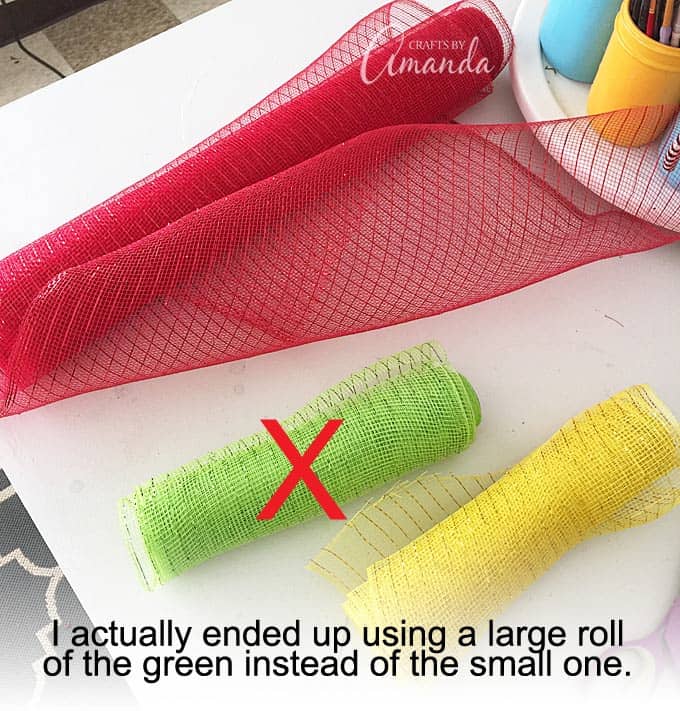 You will need: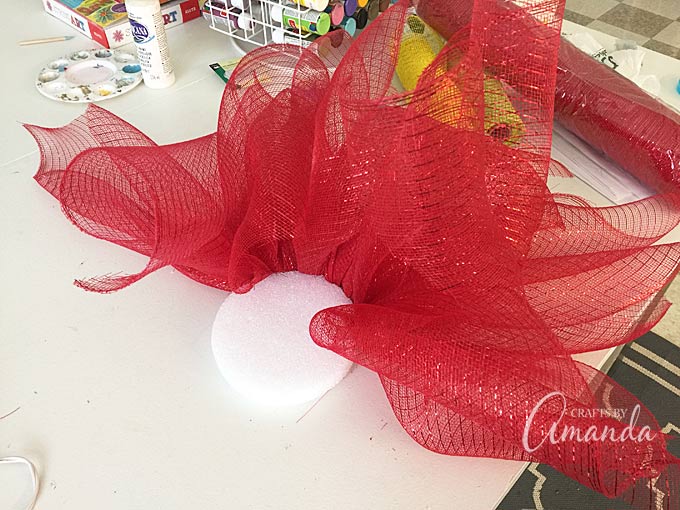 Follow the instructions in this post for the "daisy or sunflower" to create the outer circle of the flower with red mesh.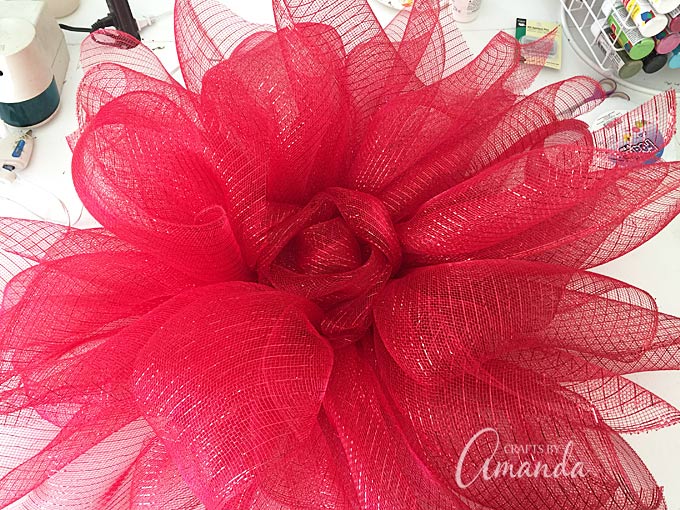 I cut a few strips of red mesh and just looped them into the center by pinning one end into the disc, the making a loop and pinning, loop and pinning, etc.
After that, I cut squares from yellow to add to the center, the same fashion as doing the outside edges of the flower.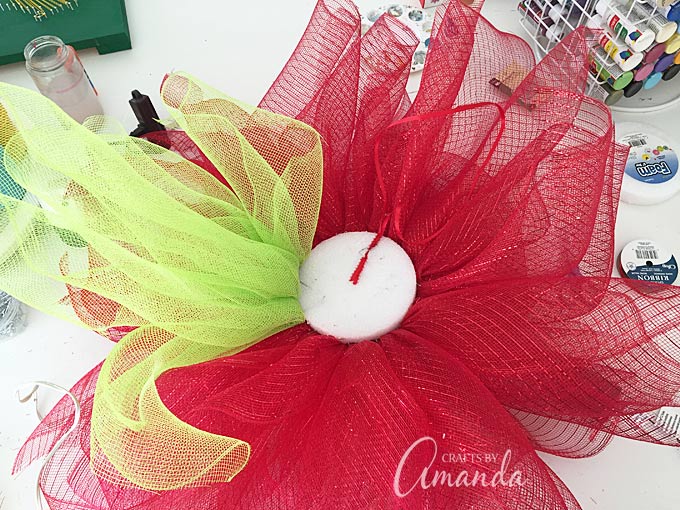 Then I turned it over and added four green squares and a ribbon hanger. Lastly, I used hot glue to attach the battery pack for the lights to the back and just strung them through the flower to the center.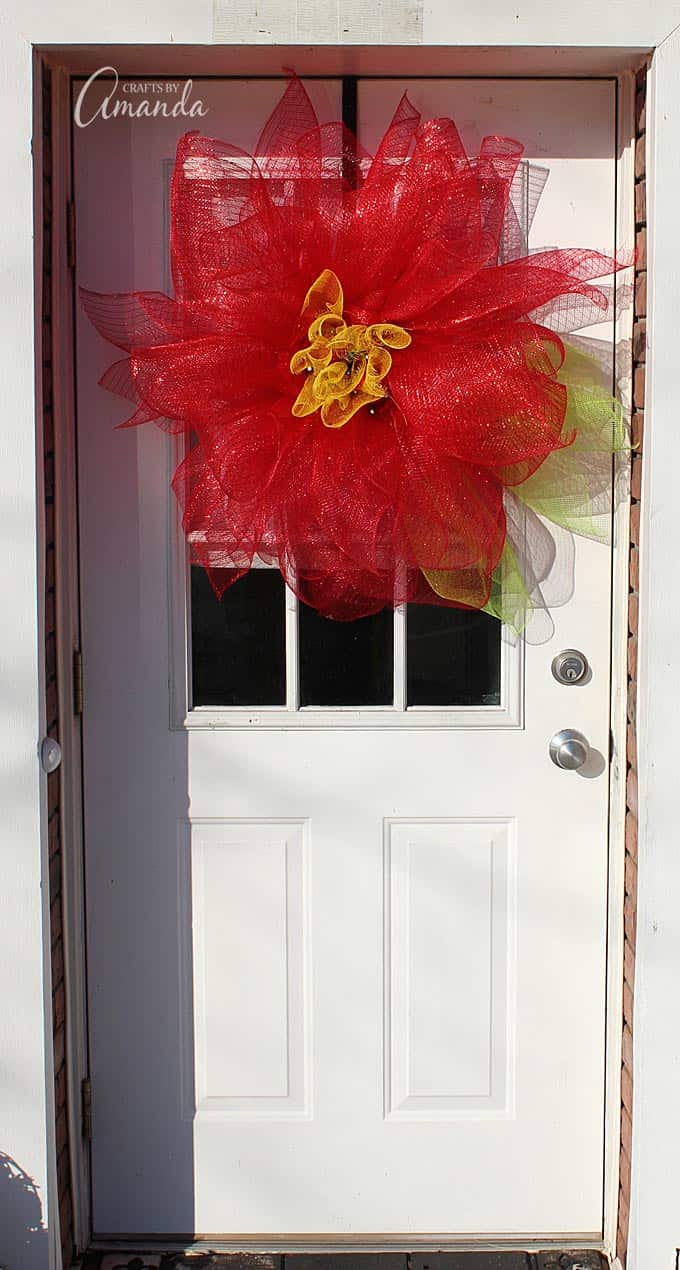 Hope you enjoyed this project! Be sure to check out my studio tour here, and check out the post where it all started!
This post was originally published on this blog on Dec 17, 2015.
More Christmas Projects
Latest posts by Amanda Formaro
(see all)