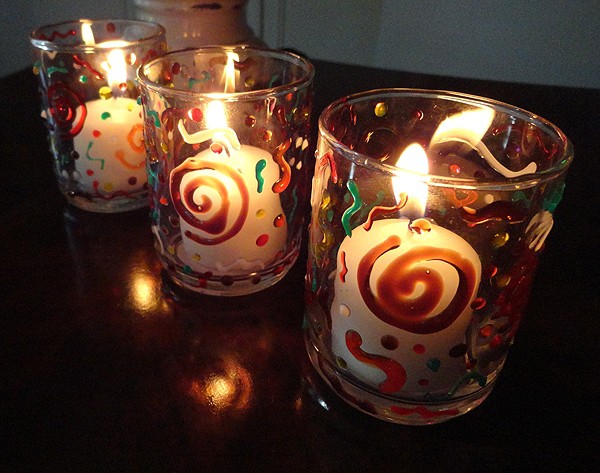 Votive candle jars are pretty all on their own, but add some three dimensional enamel paints and you'll change them from plain to spectacular. I used fall colors for this project, but really you could use any colors that you want. The beauty of these is that not one will be the same, each will have their own design.
Be sure to try my lemon lime votive candles too!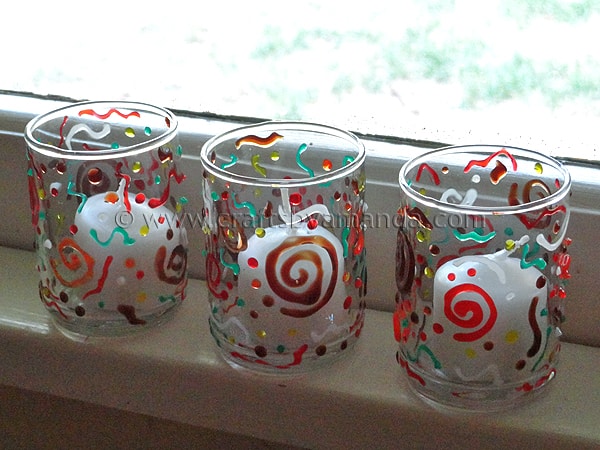 You might remember the Confetti Party Ware I made over the summer using [amazon_link id="B004VD3KPE" target="_blank" container="" container_class="" ]Americana's 3D Writer Gloss Enamels[/amazon_link] from DecoArt.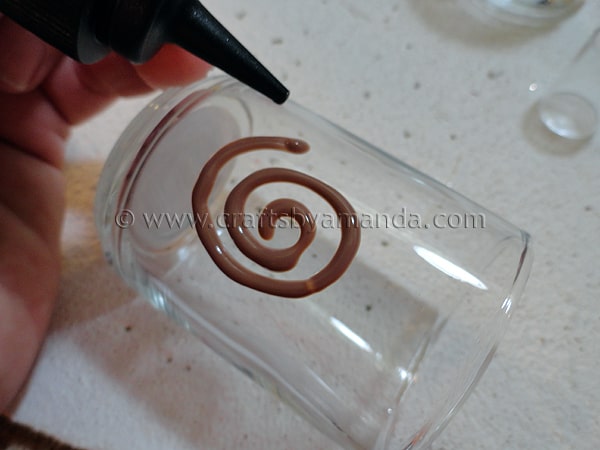 I used these same paints for this project and simply added dots, swirls and lines until I was happy with each design.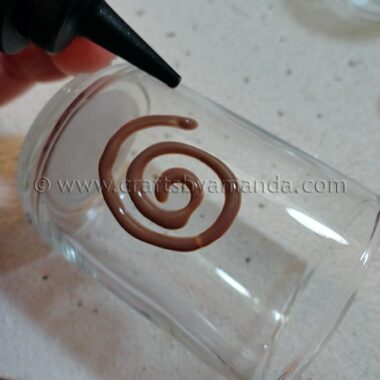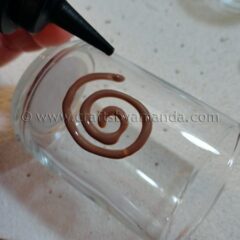 Print Project
Confetti Fall Votives
Supplies
Americana 3D Gloss Enamels in fall colors

we used red, brown, yellow, orange, white and green

Glass votive holders

Votive or tea light candles
Instructions
Be sure that the glass votives are clean, dry and free of dust and oils.

To hold the votive, touch your fingertips together, then insert your fingertips inside the votive. Extend your fingers to touch the sides of the votive and lift up. This way you will not get any oils from your fingers onto the glass, and you will not smudge any of your designs as you work.

Use the 3D gloss enamels as if you were writing with a pen. Hold the tip just slightly above the glass surface to avoid creating lines in the paint. Draw circles, curls, squiggles, and dots using all the different colors.

Set the votives aside to dry for a minimum of 4 hours before adding a candle and lighting. Longer dry times are better, but in a pinch the paint will be dry to the touch after 4 hours.

The paint will dry with a glossy, see through appearance and your guests will love them!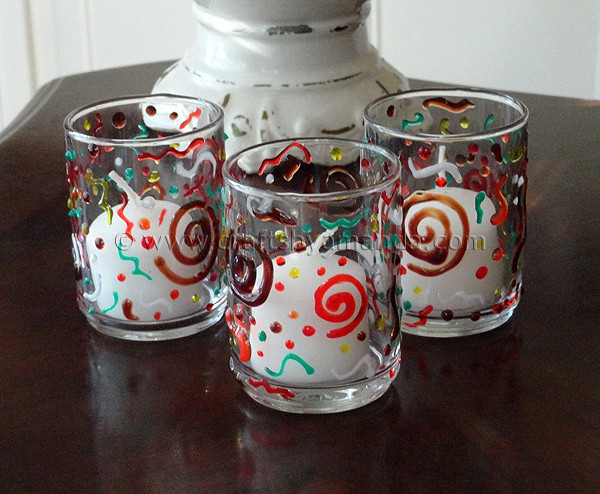 ');

Latest posts by Amanda Formaro
(see all)