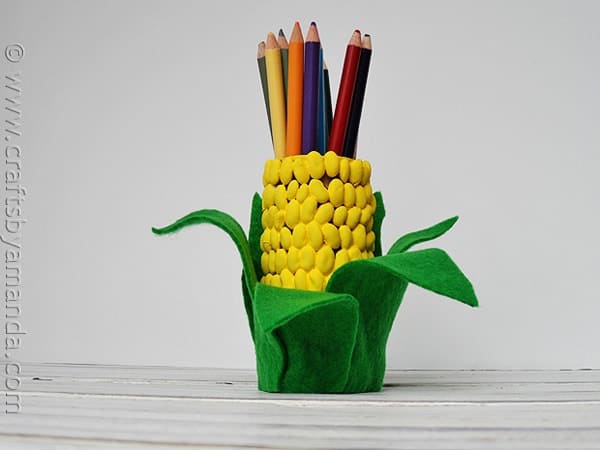 I live in the country, and around here there are corn fields everywhere. Because of the unusually warm spring we had, many of the farmers planted early, so many of the fields have already been harvested. The county fair was just last month and I can still taste that sweet corn on the cob dipped in melted butter and sprinkled with salt. Mmmm! Here's a fun corn on the cob craft your kids can make, and because of the beans it's surprisingly sturdy!
This makes a fun project to decorate their homework desk, or just a fun craft for a fall party. Either way, have fun and enjoy the splendors of autumn!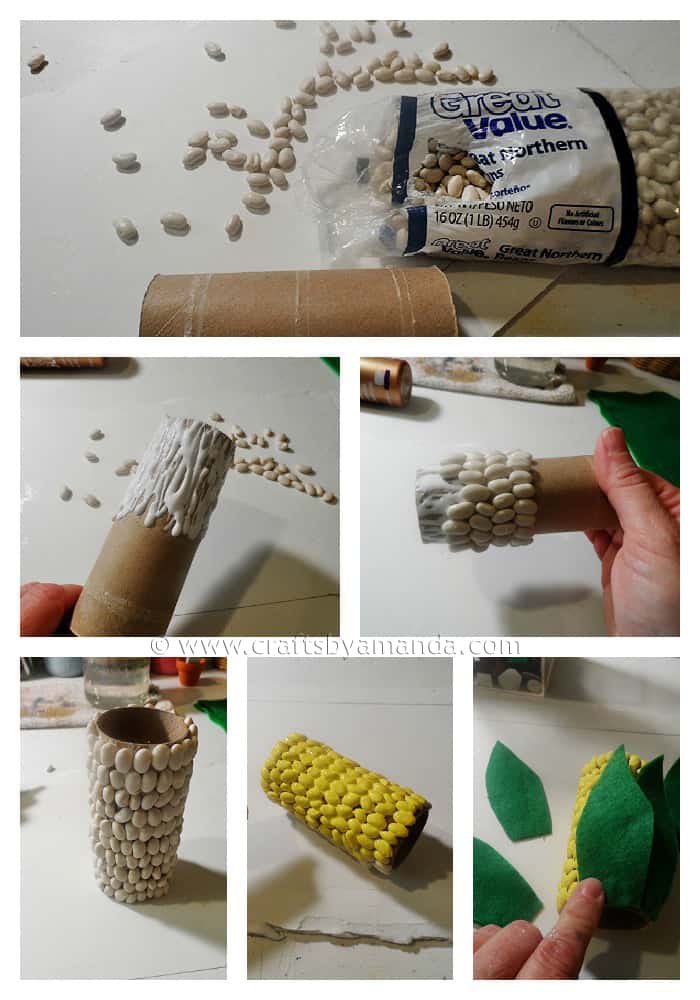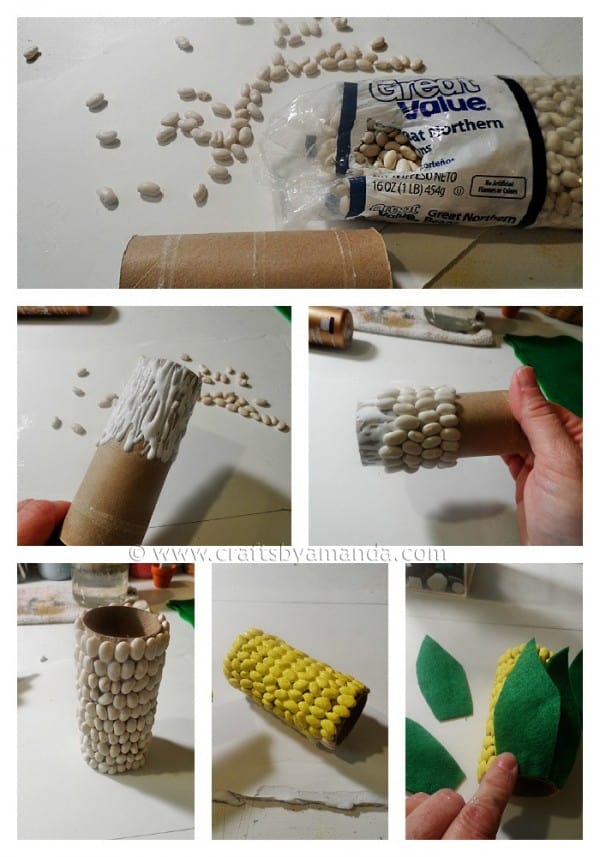 [Full printable instructions are below] Start with a cardboard tube and some dried beans. If you actually want this to be a pencil holder, glue some felt to one end of the tube to close it off. Glue the beans onto the tube and paint them yellow. Cut green felt into husks and glue around the bottom, going upward.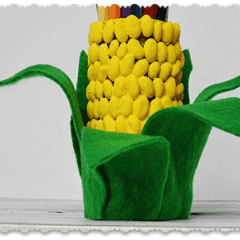 Print Project
Corn on the Cob Pencil Holder
Supplies
Cardboard tube

Dried beans

Great Northern Beans

Green felt

Yellow acrylic paint

White craft glue

Scissors

Paintbrush
Instructions
Cover one half of the cardboard tube with white craft glue. Add beans to the glue one by one.

Cover the other half of the tube with white craft glue and beans. Allow glue to dry completely.

Paint the beans with yellow craft paint and allow it to dry completely.

Cut husks from green felt in a simple teardrop type shape, the bottom should be straight. Glue felt husk to the bottom of the corncob, overlapping each one a little as you work your way around.
Expert Tips & FAQs
NOTE: This tube is open on both ends. If you want to use it as a true pencil holder rather than just an art project, Cut a circle of green felt about ¾" larger than the circumference of the tube. Glue the circle to the bottom of the tube before adding the husks, gluing the excess circle up the sides. Proceed with adding the husks.
Tip: Instead of beans, try other supplies for the corn kernels such as yellow pom-poms or pony beads.
Latest posts by Amanda Formaro
(see all)