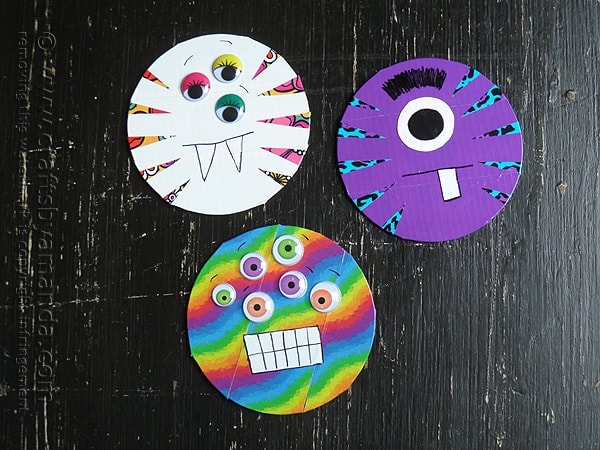 It's no secret that monster crafts are among my favorites. I've made them from canning lids, cardboard tubes, cereal boxes and many other recycled items. This time I'll be showing you how some colorful Duck Tape and old CDs or DVDs can transform into fun and quirky monsters.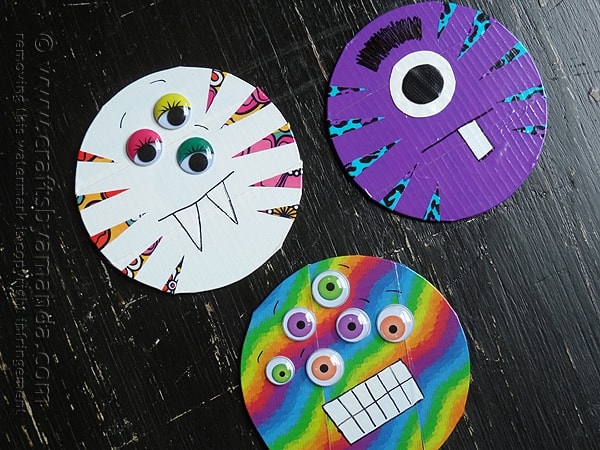 These monsters are great for decorating a bedroom door or even turning into magnets!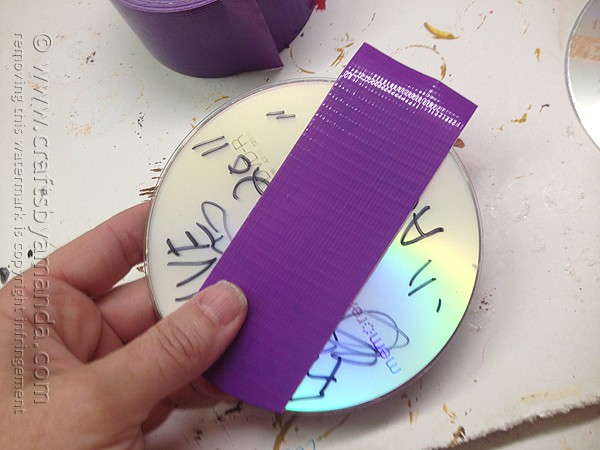 As far as the tape is concerned, use whatever colors you like. I chose purple, white and a rainbow tape. Cover your CD's with whatever color you want to be the base.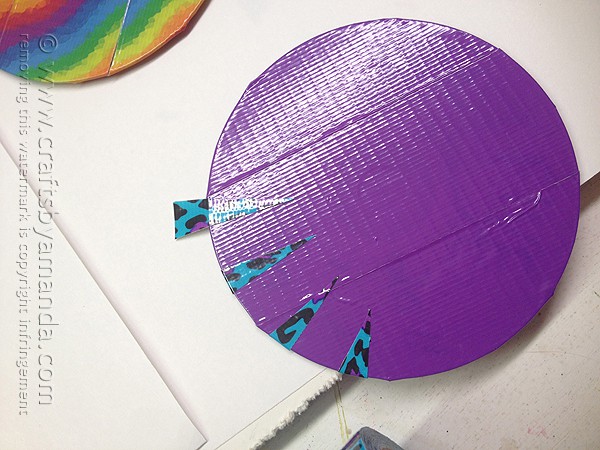 You can decorate them however you like. I used long skinny triangle shapes to create stripes on the purple and white ones. You could make polka dots, but cutting the tape can be a bit challenging. So try sticking the tape to itself (sticky side to sticky side) then cutting out circles. You can glue the circles on and it's much easier to cut!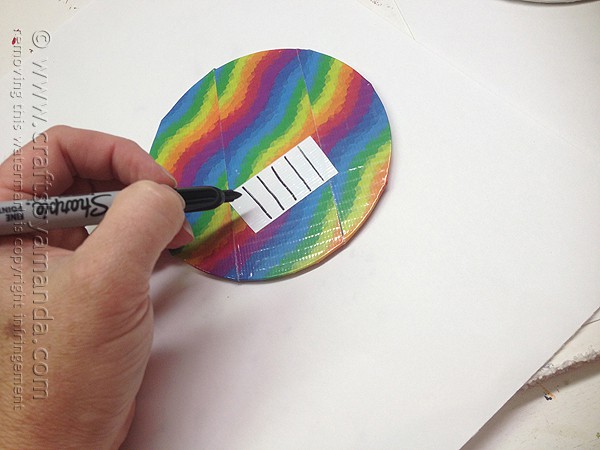 Make mouths from a rectangle (or oval, or half circle, etc) and stick it to the CD, then draw lines for the teeth with a black marker.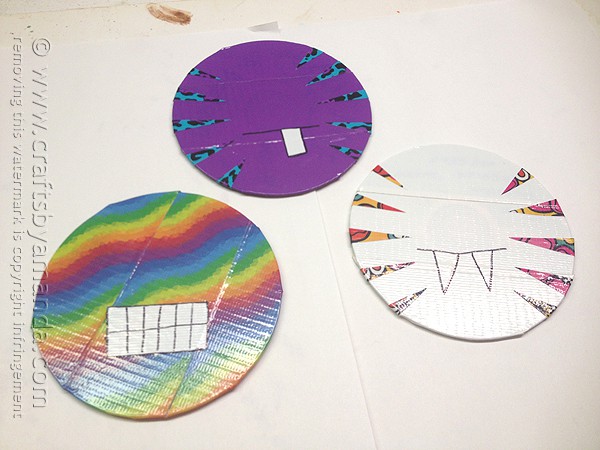 You can use googly eyes or make eyes from the white tape how I described the polka dots above. Just fold the white tape over, stick it to itself then cut out a circle.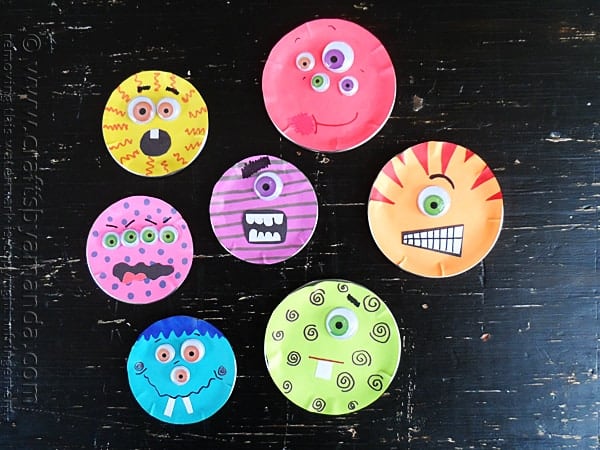 If you like the CD monsters, you might like these Canning Lid Monsters I posted a few days ago too!
Have fun and Happy Halloween!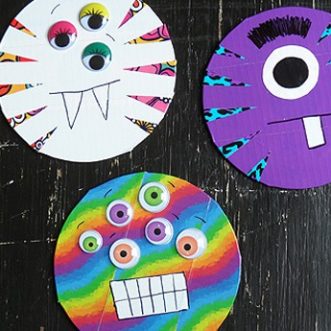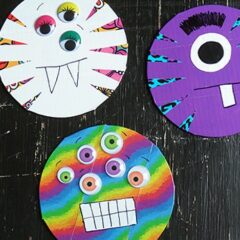 Print Project
Duck Tape CD/DVD Monsters
Supplies
Old CDs or DVDs

Duck Tape in solid and patterned colors

Googly eyes

Black marker

Scissors

Craft glue
Instructions
Cover CDs with Duck Tape. We used solid colors for two of ours and a rainbow patterned tape for the third.

Cut triangle shapes from contrasting tape (for solid tape CDs, use a patterned tape for the triangles and vice versa). Tape them around the sides of the CD.

For mouths and teeth, cut a piece of white tape in a rectangle and stick to the front of the CD. Use a black marker to add lines and a outline around the teeth. For single teeth, cut a small rectangle or triangles and stick to the CD. Use a black marker to trace around to add an outline and to also add a line for the mouth.

For a large eye, cut a piece of white tape about 4 inches long. Fold it in half and stick it to itself. Cut a circle from the tape. Do the same with black tape, only cut the circle smaller. Glue the black circle to the white circle, then glue the eye to the CD.

Use glue to attach googly eyes to the other CD monsters.
Latest posts by Amanda Formaro
(see all)