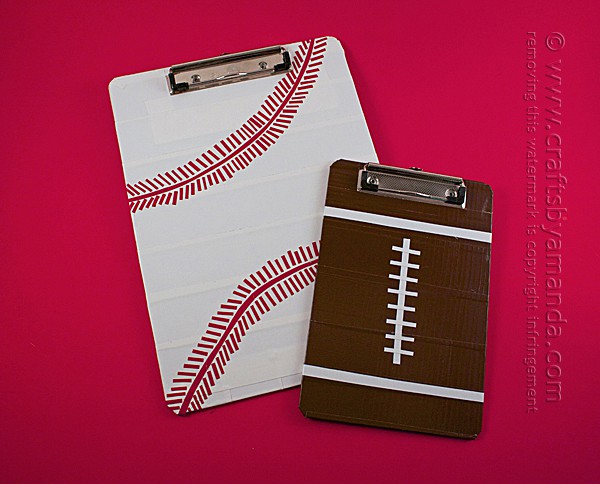 Is your dad a sports fanatic? Or maybe he's the coach of your little league baseball team or football league. Either way, he'll love these cool sports themed clipboards made just for him! Try a basketball themed board too by using orange and black. These boards are easy to make and perfect for any sports fan.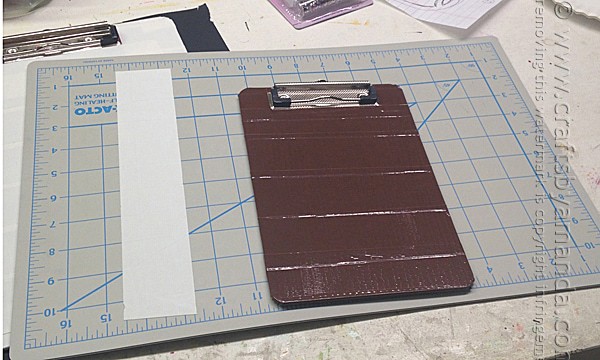 Here I'll show you how to make the football clipboard. For this project you will need brown duct tape and white duct tape
Cover the clipboard in brown duct tape. Measure and cut a strip of white duct tape on your cutting mat.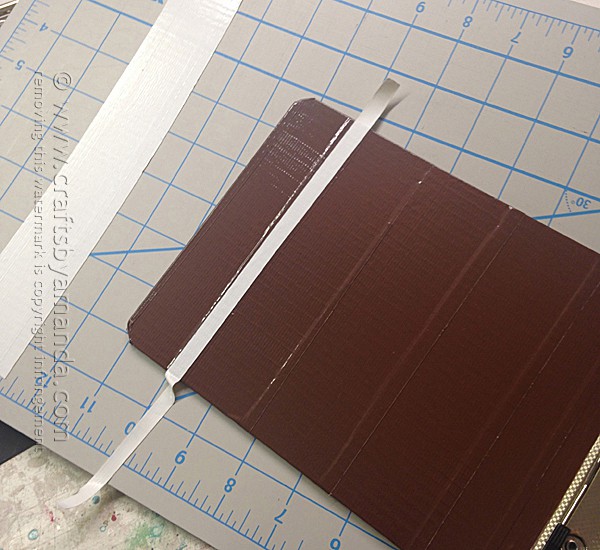 Cut a thin strip of white tape using a craft knife and stick it to the bottom of the clipboard. Do the same at the top.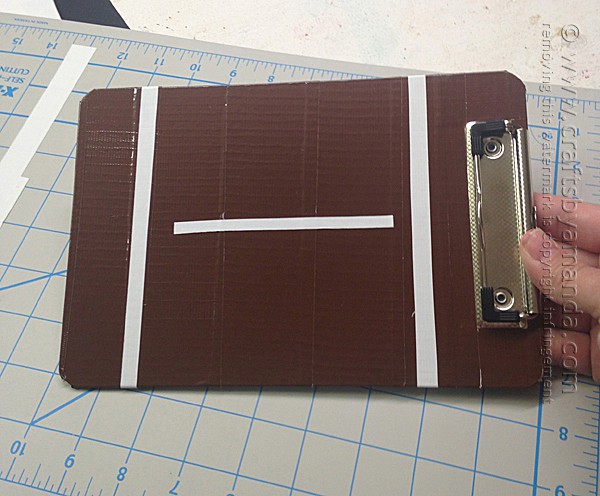 Cut a strip for the center where the ball's stitches go. Cut short pieces of tape and add them as stitches.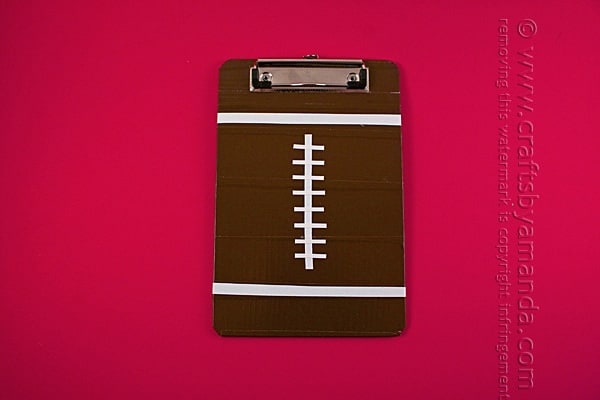 If you would like the instructions for the baseball clipboard, head over to my post on Kix Cereal's website – Baseball Clipboard for Coach Dad

If you need an idea for a football team banquet, try my mason jar football centerpieces!
Latest posts by Amanda Formaro
(see all)