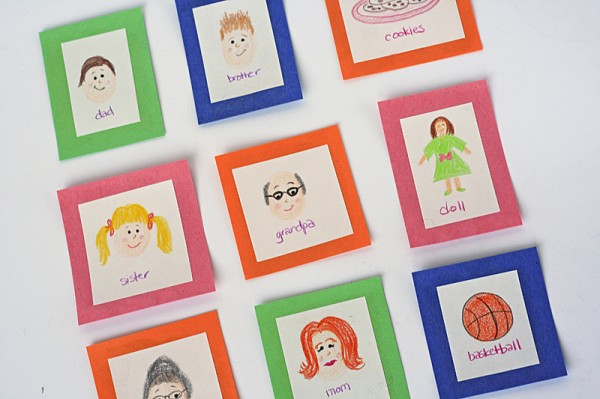 A great activity for small children is playing a memory game. It's even more fun if instead of generic shapes they can use things that they personally associate with. This memory card game uses drawings of family members as well as items associated with those family members, to help young ones develop their memory skills. Plus, it's fun!
Check out my Family Memory Cards over at Kix Cereal. Here's another fun family game called Would You Rather – with free printables!
Amanda Formaro is the crafty, entrepreneurial mother of four children. She loves to bake, cook, make kid's crafts and create decorative items for her home. She is a crafting expert and guru in the kitchen and has appeared online and in print publications many times over the years. She is also the editor for the Home & Garden channel at Craft Gossip and owner of FunFamilyCrafts.com.
Latest posts by Amanda Formaro (see all)