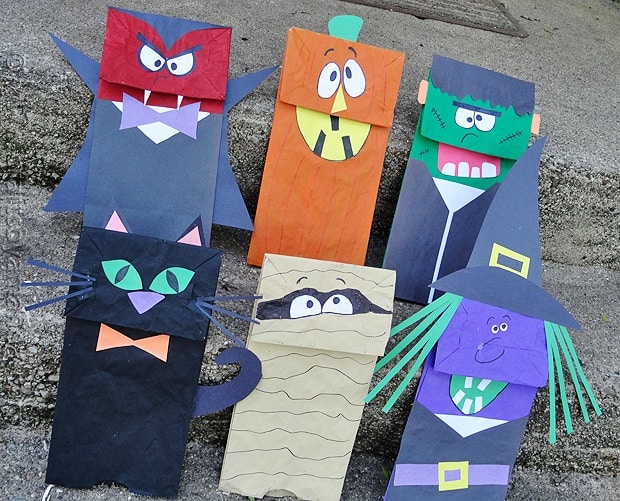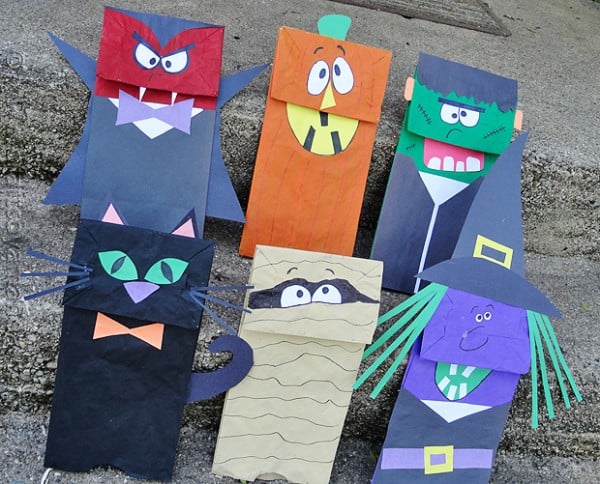 The brown paper lunch bag has been made into numerous different paper bag puppets over the years. This year, grab the kids and have them make these Halloween puppets, complete with a Jack O'Lantern, black cat, a witch, the mummy, Frankenstein and Dracula!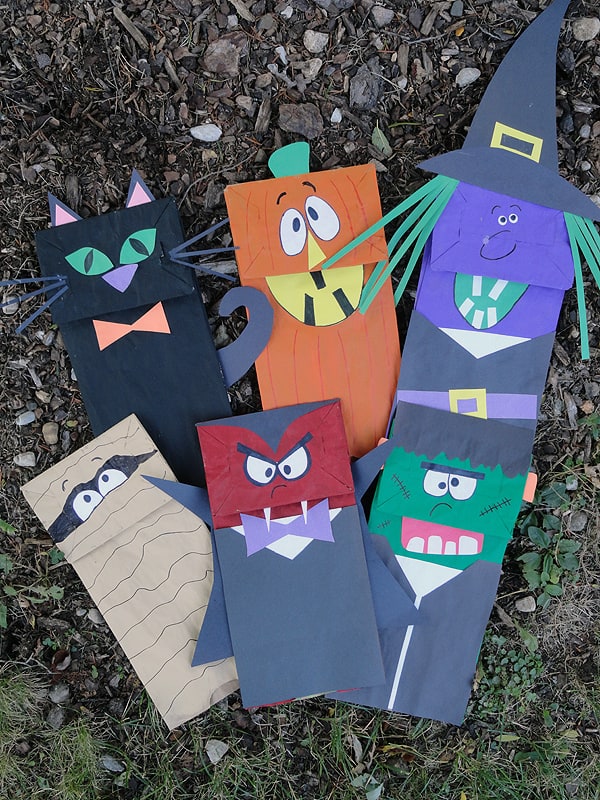 If you prefer happy faces over scary faces, that's totally in your control. Simply make facial pieces according to your child's preferences.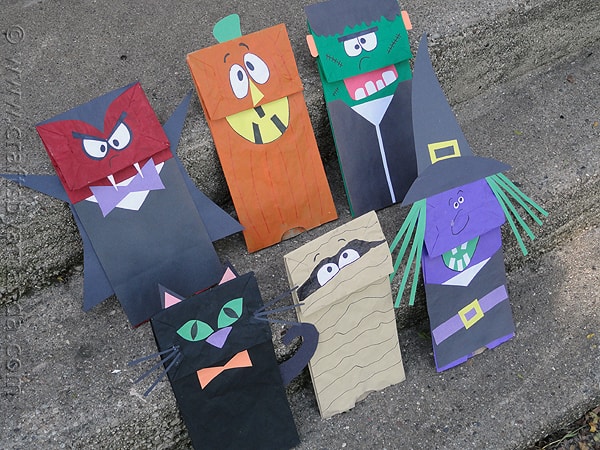 Have a Happy Halloween!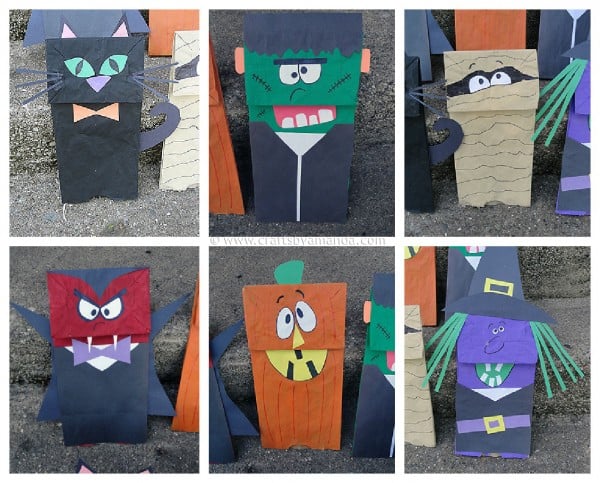 [full printable instructions below]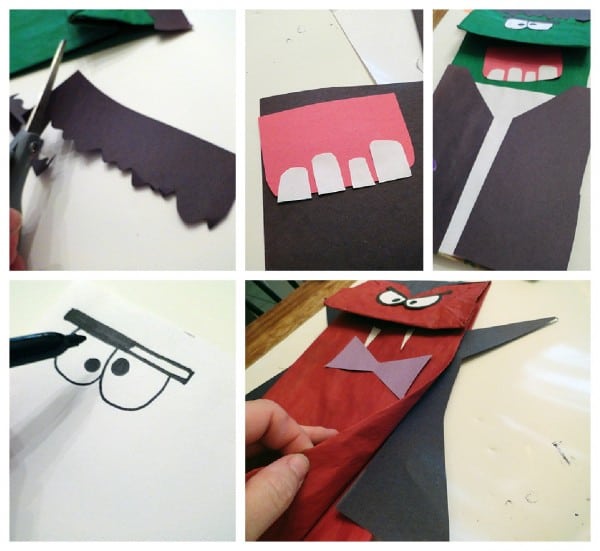 Paint bags and let them dry. Cut hair, eyes, bow ties, and other embellishments from construction paper. use a glue stick to put it all together.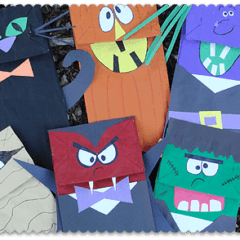 Print Project
Halloween Craft: Paper Bag Puppets
Supplies
Brown paper lunch bags

Acrylic paint in green

red, purple, black, orange and antique white

Construction paper

White paper

Glue stick

Scissors

Markers
Instructions
First you will paint all of your paper bags with acrylic paint and let them dry completely. I used Americana paints in Cherry Red, Lavender, Jack O' Lantern Orange, Antique White, Kelly Green and Black.

Next you'll cut out shapes from construction paper to embellish your puppets.

Eyes can be drawn with a black marker on to white paper and then cut out. Alternatively, you can use googly eyes.

For mouths, glue the teeth onto the mouth hanging over the edge. Then trim by cutting around the outline of the mouth.

You can make simple clothes like Frankenstein's jacket, Dracula's cape or the witch's dress from construction paper.

For the mummy, use a black marker to draw on lines to look like bandages. For the Jack O'Lantern, use an orange marker to draw on lines. Other embellishments you can include are bolts for Frankie's neck, use a hole punch in purple paper for the witch's nose wart, and use a marker to draw on noses and Frankie's stitches.

Use glue stick to attach everything then have a Halloween puppet show!
Latest posts by Amanda Formaro
(see all)