Every kitchen needs a handy measurement conversion chart. How many cups in a quart? How many tablespoons in a cup? We realized after making these
mason jar labels
that we needed a conversion chart too!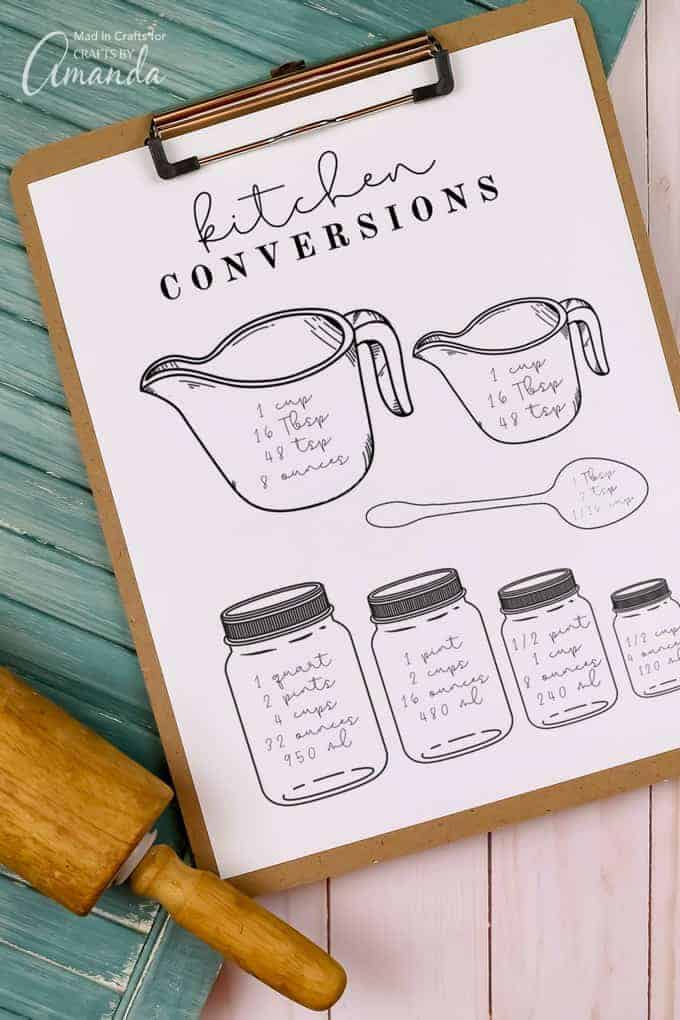 Free Kitchen Measurement Conversion Chart
I love to bake, but math is not my strong suit. Since exact measurements are so important to a successful recipe, I created a handy kitchen measurement conversion chart to do the math for me. This printable chart can hang in your kitchen so it is readily available any time you bake!
This measurement conversion chart provides the measurement equivalents for tablespoons, teaspoons, and cups at the top. At the bottom of the chart, I have given the conversions for fluid measurements too. If you are like me and you can never remember how much the different sized mason jars hold, you will love this chart!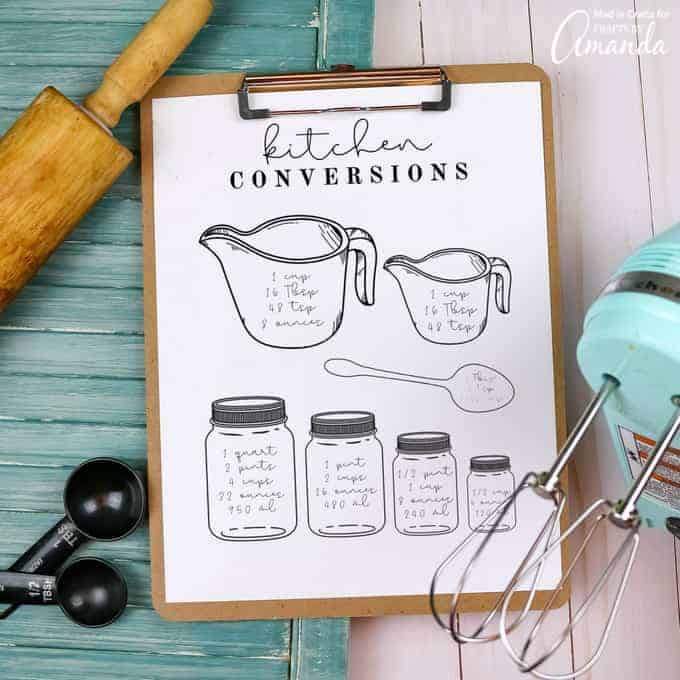 You will need:
Related: Ready to do some baking? Try these delicious English Toffee Scones!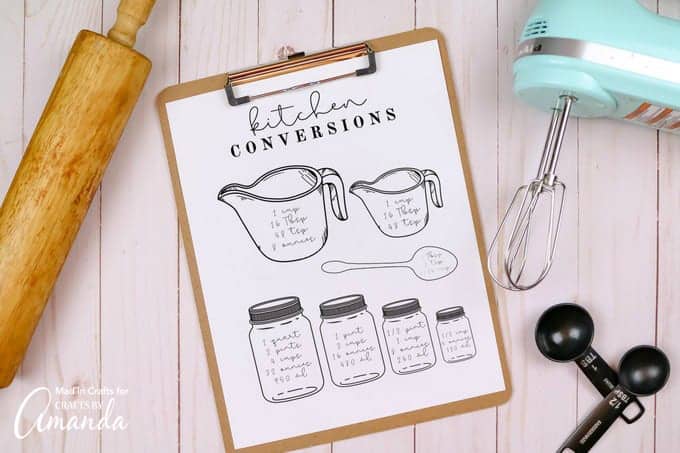 Begin by downloading the PDF to your hard drive. Remember where you saved it so you can find it again later.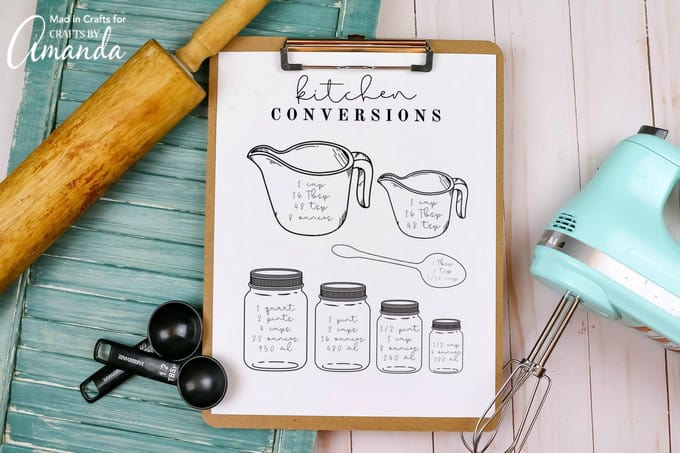 Print the kitchen conversion chart onto high-quality printer paper or cardstock. I like to use the best quality setting on my printer so that the chart prints crisply.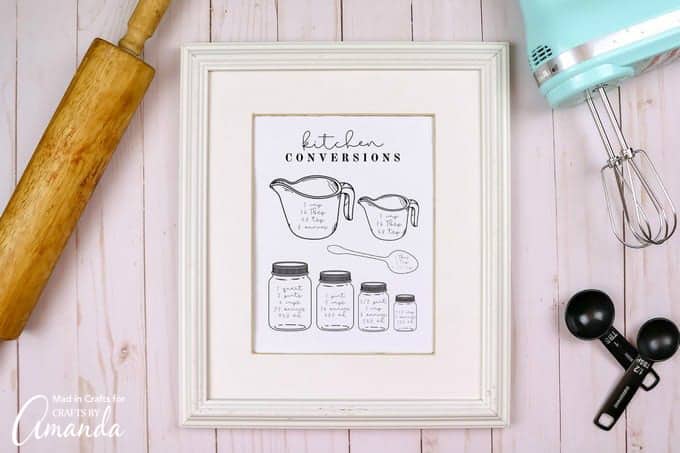 You can either frame the chart or clip it to a clipboard, whichever option is handiest for your kitchen. Now you can refer to it whenever you can't remember how many teaspoons are in a tablespoon!
While we're on the topic of free printables, there are several fun dinner conversation prompts in this printable that are perfect for family dinner! You may also love our laundry symbols printable to help make sure your understanding (and washing) your clothes correctly! Lastly, you can grab these free printable home organizing checklists to declutter and organize around the house efficiently.

Latest posts by Jessica Hill
(see all)