To help keep you organized this year, I created a back to school checklist that you can fill out yourself and bring with you when you go school shopping!
Still have some time left this summer? Check out our free printable summer scavenger hunt to keep the kids busy!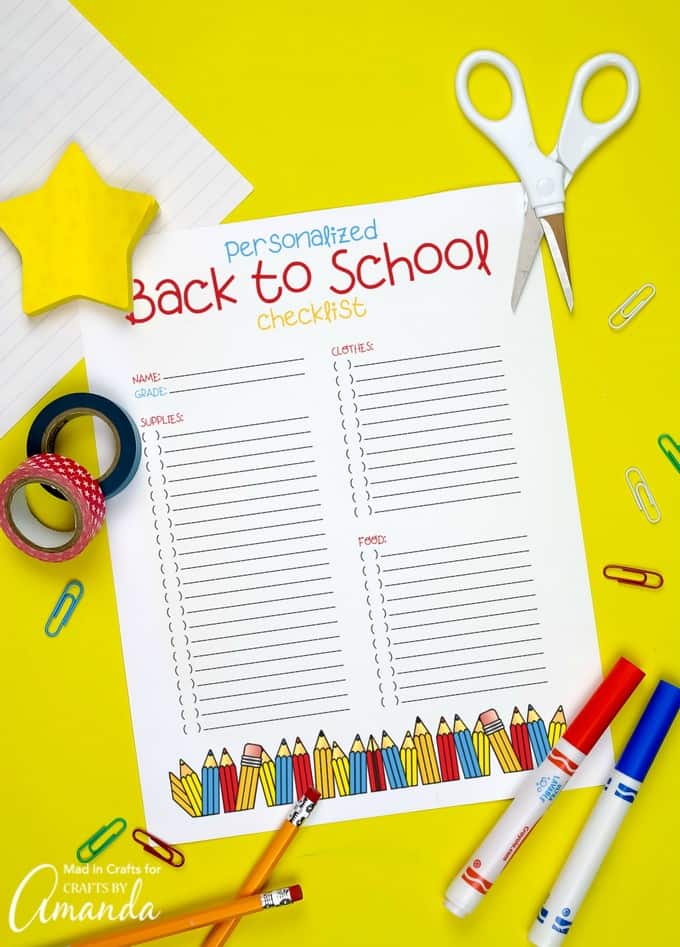 Free Printable Back to School Checklist
I was originally going to make a list of all the different school supplies that your student may need for back to school, but I realized that every school and every student is different.
Instead, I created a list where you can write down each of your children's individual lists for yourself. Then check each item off as you purchase them.
RELATED: Get on Teacher's good side with a homemade back to school gift!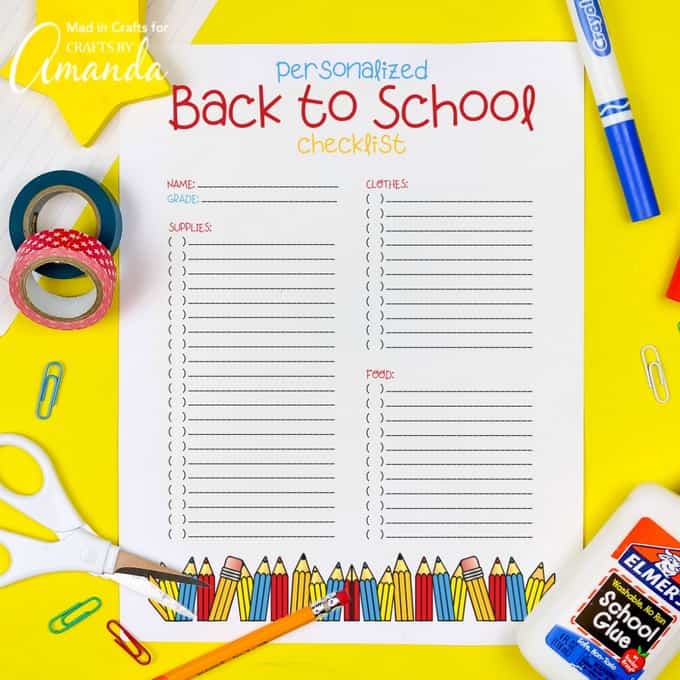 You will need: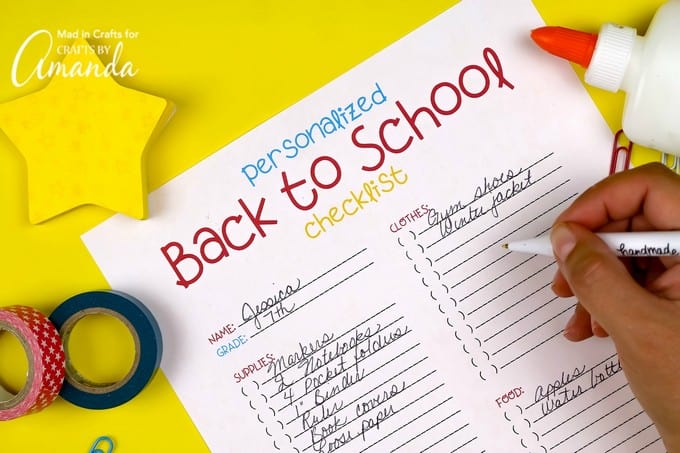 Begin by downloading the PDF to your hard drive to a folder where you will be able to easily find it again later. Then print the back to school checklist onto high-quality printer paper — one for each child. I like to use the best quality setting on my printer so that the PDF prints crisply.
Fill out the checklist (or have your student fill it out!) with all of the items that he or she will need for the upcoming school year. Keep the checklists safe in a binder or folder until all of the school shopping is done. Each time you purchase an item, check it off the list. Doesn't that feel good!
We love staying organized, so we're going to share some of our other secrets with you as well! With our free home organizing checklists, you can stay on top of the household chores and decluttering at your own pace. For another back to school idea, these punny printable corner bookmarks are a fun way to keep your page safe while enjoying the puns along the way. Lastly, our laundry symbols printable and measurement conversion chart are always good to keep handy in the kitchen or laundry room!
And don't forget to print our lunch box joke cards! Want even more? Here's 15 back to school ideas.

Latest posts by Jessica Hill
(see all)