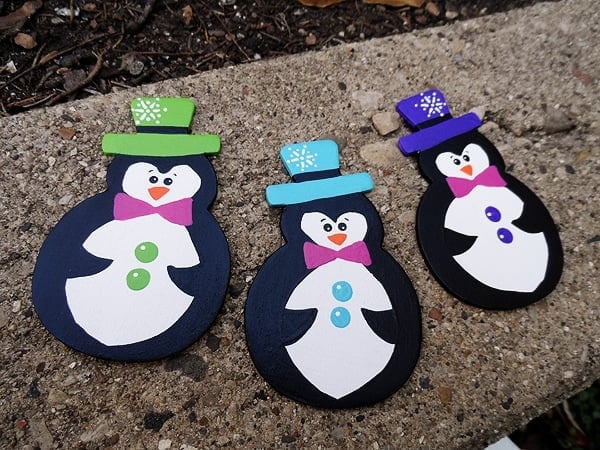 Penguins are one of the cutest winter crafty characters out there, right up there with snowmen, don't you think? They are really easy to make too, a little black, add some white and a few little touches and you're done! These little penguin cut outs would make great gift toppers, fun place settings or even festive ornaments.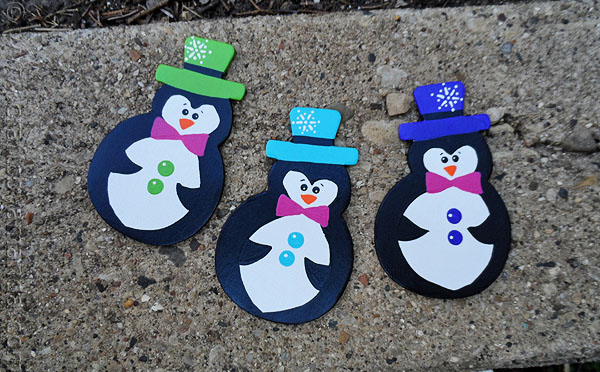 While these would certainly be fun for kids, there's some smaller details that older kids, like teenagers may enjoy. It's a fun project for adults too, and a great project for a craft night!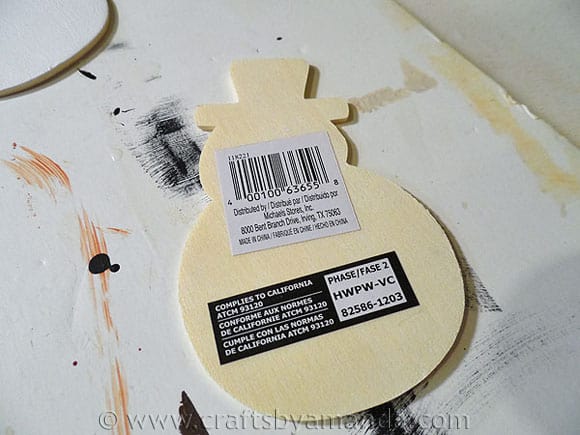 They sell these little wood cut outs at Michaels, that's where I found mine. I originally made these for Michaels through DecoArt and used their own line of Craft Smart paint.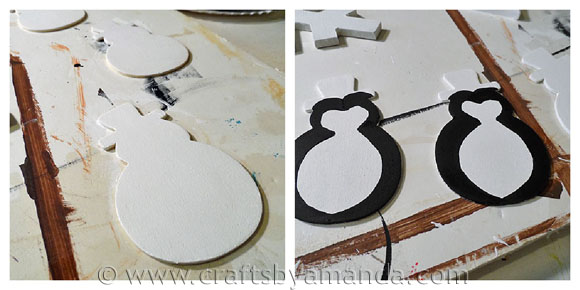 The full printable instructions are below, but you could probably figure it out from the photos! Have fun!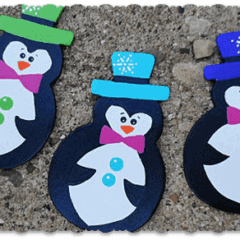 Print Project
Painted Wood Penguins
Supplies
Wood Snowman Cut Outs

Black fine point marker

DuraClear Varnish - Matte
Craft Smart Paint
Black

White

Pool Blue

Apple Tart

Purple

Bright Magenta

Orange
Instructions
Paint each snowman cutout with 2 coats of White paint.

Use Black to paint the penguin outline, creating a heart shape for the face and outlining the "belly". Paint arms.

Use Bright Magenta to paint on simple bow ties.

Paint hats with Pool Blue, Apple Tart and Purple.

Paint hat bands with Black.

Paint beaks with Orange.

Use a brand new pencil eraser to dot on buttons using Pool Blue, Apple Tart and Purple to match their hats.

Use the handle end of a paintbrush to dot on eyes with Black.

Use a toothpick to add a small dot on the eyes with White. Do this for the buttons as well.

Add a white snowflake to each hat. Use a toothpick to make one dot in the center, draw six lines out from the center like a flower then add a dot to the end of each line. Finally, add a dot in between each line.

Add eyebrows with a black fine point marker.
Latest posts by Amanda Formaro
(see all)