I've been operating out of my studio for over a year now. I moved in here April of 2015 and during that summer I built this fairy garden. The fairy house you see here is the same exact fairy house from last year, but the moss, which was beautiful and green at the start, faded terribly in the sun. Then before Halloween, my daughter and I made this pumpkin fairy house and we ran out of moss. So we actually used the faded moss from the fairy house roof to fill in some gaps. That meant that when this summer rolled around, I had to do something to replace the roof of my fairy house so I could put it back outside.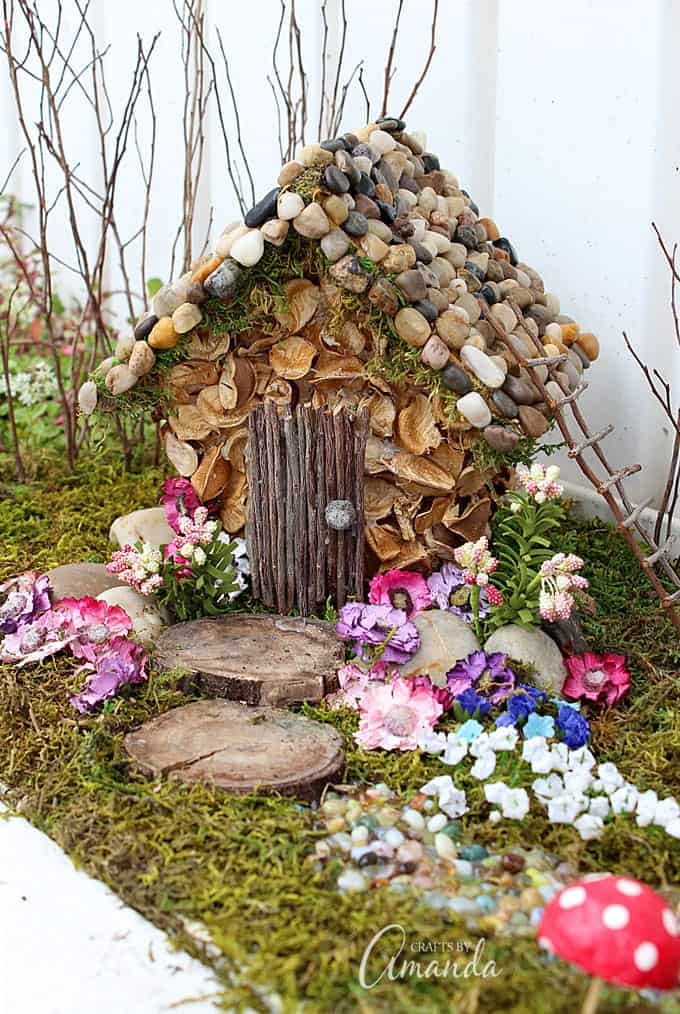 There are affiliate links in this post. That means if you buy something from that link, I will earn a small commission, but it won't cost you anything additional.
Fairy House Year #2
I used small stones I bought from Michaels and Liquid Fusion glue to attach them to the roof. It's not a fast-dry glue, so I had to do one side at a time, allowing it to dry for several hours in between.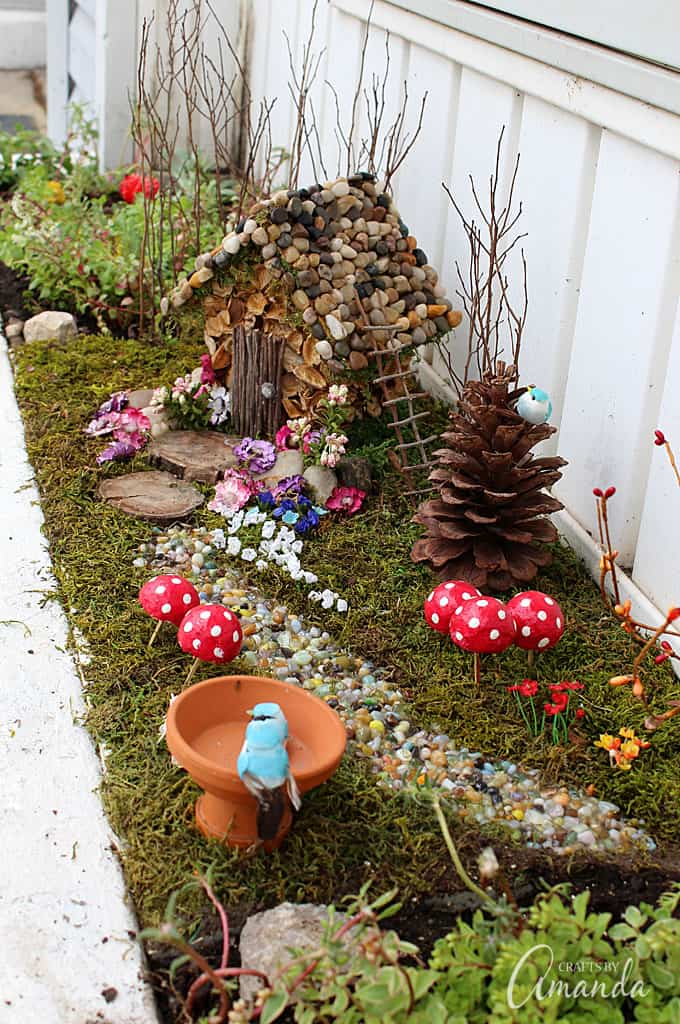 If you've read my post from last year about this fairy garden, you know that the planter box where I place my fairy garden is a dead zone. There's an awning above it, so even if it rains it remains dry unless I manually water it. Last year my flowers on that side died, so this year I chose a variety of succulents instead.
The photos in this post are from the day I planted everything, so I'll edit this post in a month or so after they've filled out to let you know how they are holding up!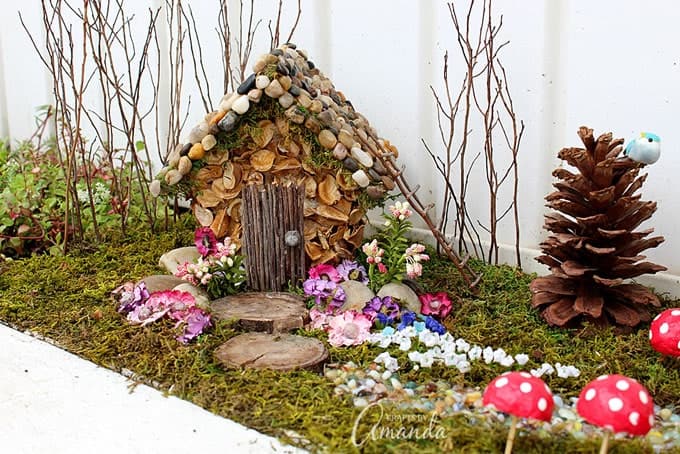 This year I actually used the base from the pumpkin fairy house to set the scene. Some succulents and a few rocks later (not to mention the Purslane that grows wild in these planters) and Fairy Garden Year #2 is born!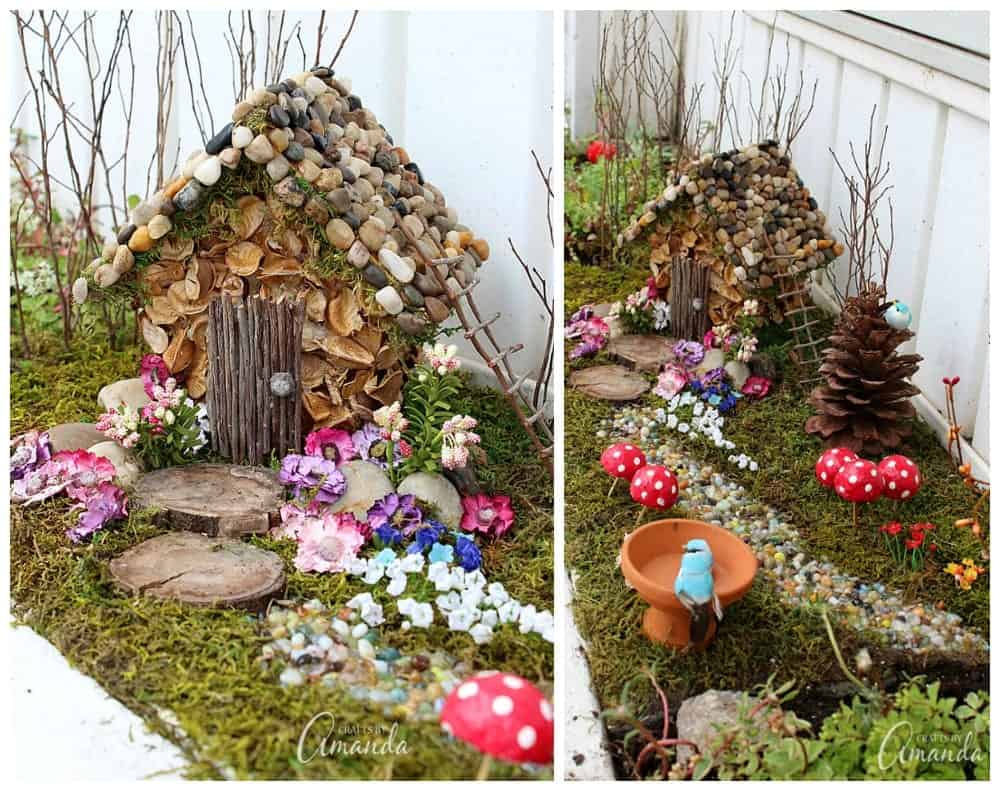 Links to projects you may find helpful:
To learn how I made my first fairy garden click here.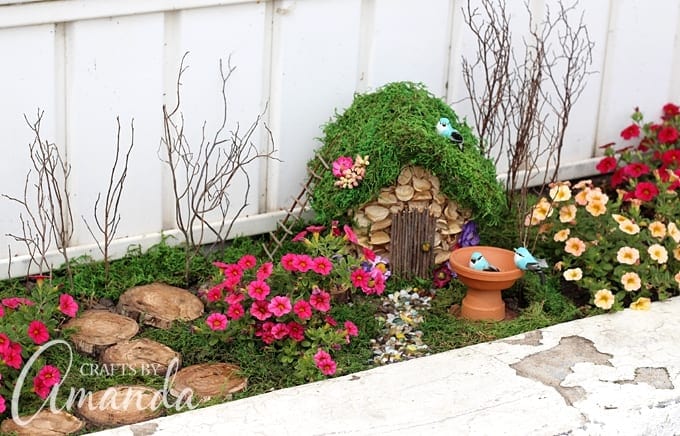 To learn how I made the base click here (moss, birds, pathway, etc).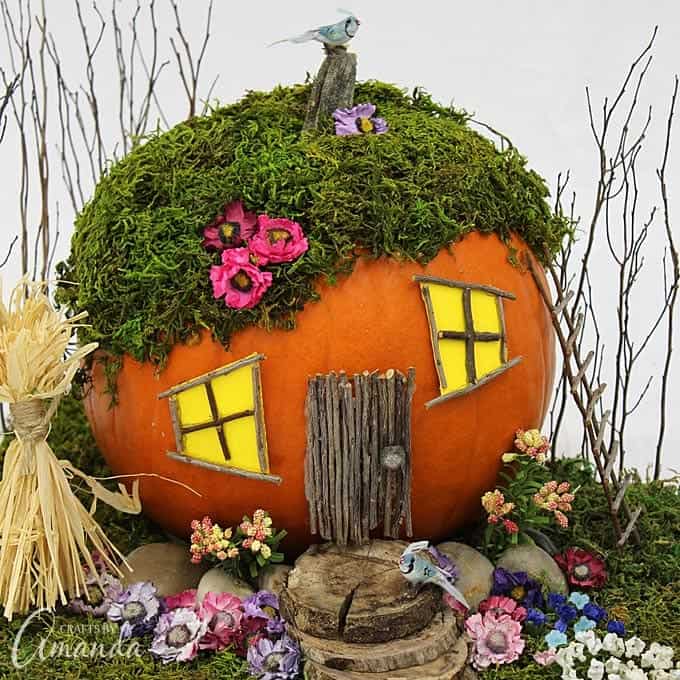 You can make these adorable fairy house night lights out of plastic bottles.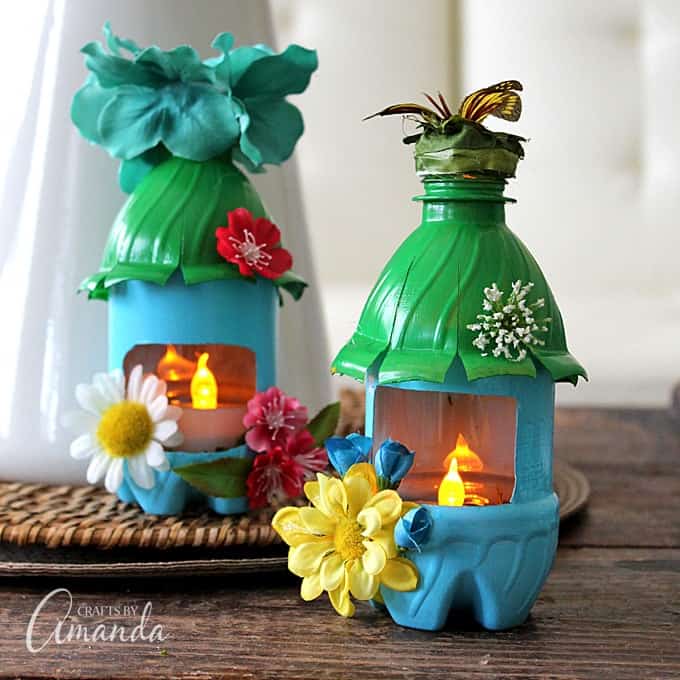 Want even more free craft ideas? Be sure to subscribe to my newsletter for FREE and craft ideas sent to your inbox every week.
Latest posts by Amanda Formaro
(see all)