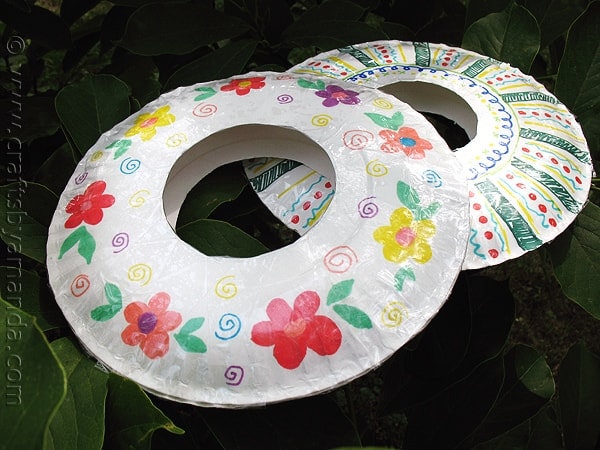 Summer is here and the kids are outside more and more. Whether it's summer camp, playing in the park or just hanging out in the neighborhood, outdoors is where it's at! This is a fun project that can be made (outside if you want to!) easily and with little supervision. When done, have fun tossing the frisbee around with your friends, but don't let the dog get it!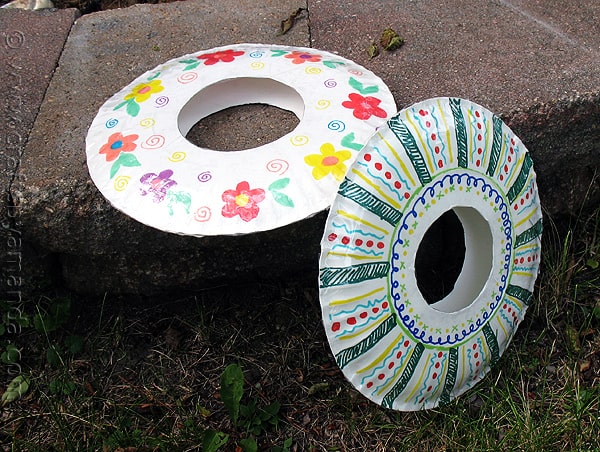 This is a great craft for camp. One package of paper plates will make a LOT of frisbees! When your campers are done, have a throwing competition to see whose goes the farthest. You can also have art competitions and award ribbons or pins to most creative, most colorful, most unique and so on.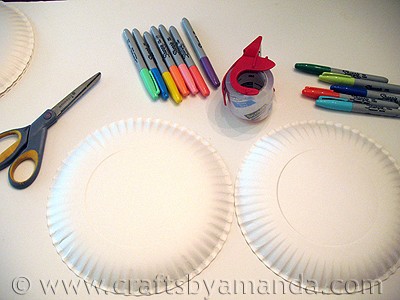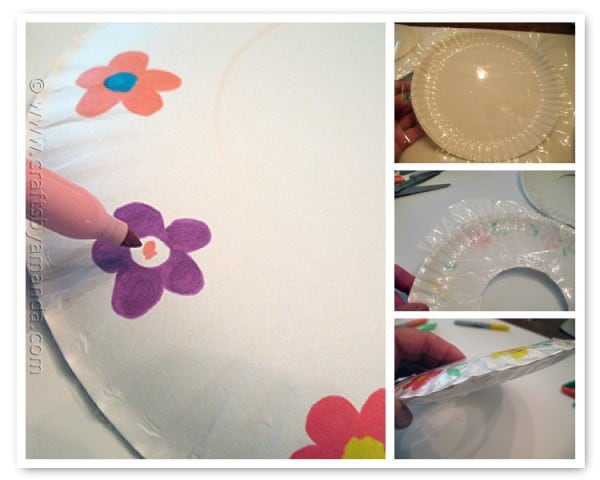 Paper Plate Frisbees
Supplies
2

paper plates for each frisbee

colorful markers or crayons

scissors

clear shipping tape
Instructions
Place both plates right side up, as if you were going to put food on them. Cover them with clear shipping tape, allowing the excess tape to overlap, but do not fold it over. Use the scissors to cut off the excess around the plate.

Turn the plates upside down and use markers or crayons to decorate as you wish.

Place both plates together so that the decorated sides are facing out. Holding the plates together, cut a circle out of the center of each plate.

Place both plates, decorated side facing up, onto the work surface. Using the clear shipping tape, cover the decorated side, over lapping the center circle. Fold the edges over through the center circle and trim the edges of the outside of the plate.

Place the two plates together, decorative side facing outward, and tape all of the edges together.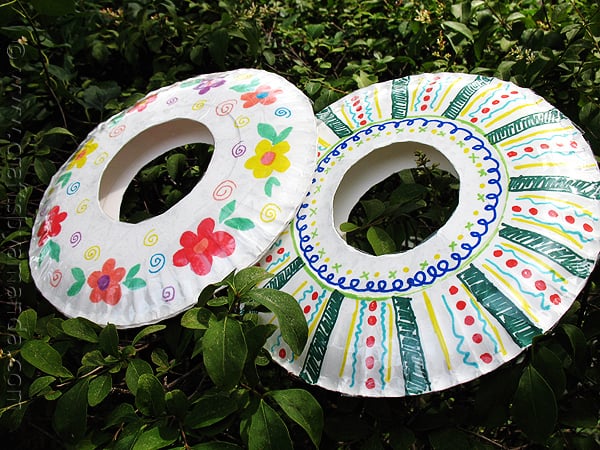 Amanda Formaro is the crafty, entrepreneurial mother of four children. She loves to bake, cook, make kid's crafts and create decorative items for her home. She is a crafting expert and guru in the kitchen and has appeared online and in print publications many times over the years. She is also the editor for the Home & Garden channel at Craft Gossip and owner of FunFamilyCrafts.com.
Latest posts by Amanda Formaro (see all)