Decorate for St.Patrick's Day with this Shamrock Tree on Canvas. This shamrock craft makes a fun project to do with the family or friends!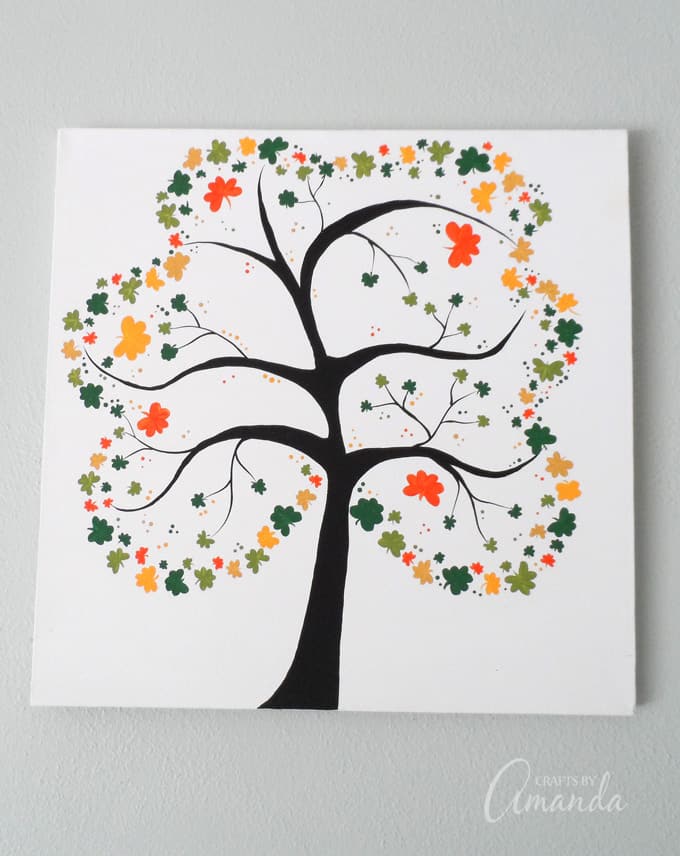 Shamrock Tree on Canvas
St. Patrick's Day is a fun holiday for adults and children alike. Decorating for St. Patrick's Day has become more and more popular with the adult crowd over the past decade and shamrock crafts are always big. Adding little touches of lucky green to your decor is fun as long as it's not overwhelming. This tree shaped like a lucky shamrock and adorned with shamrock leaves adds just the right touch without going overboard.
I originally made this project for Joann Fabric and Craft Stores via DecoArt. I used Americana paints and an 18×18 stretched canvas I picked up at Joann's.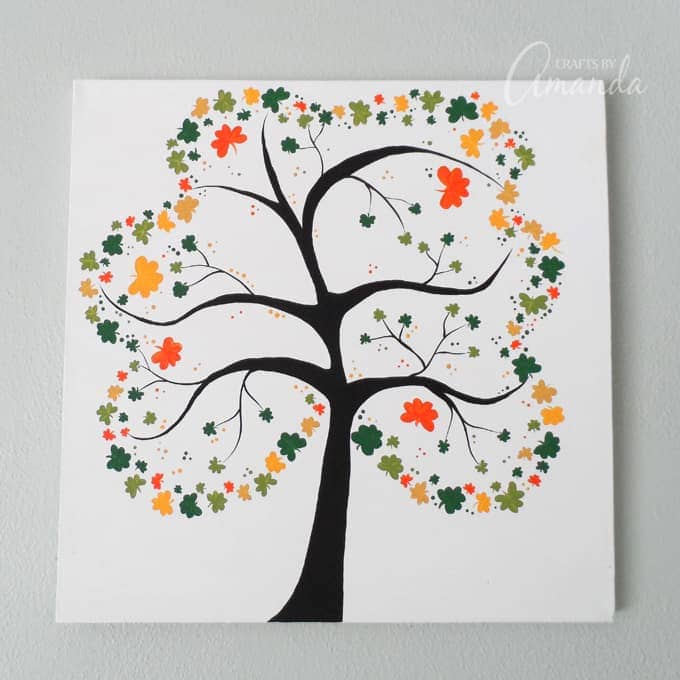 What you'll need to make a Shamrock Tree
Americana Paints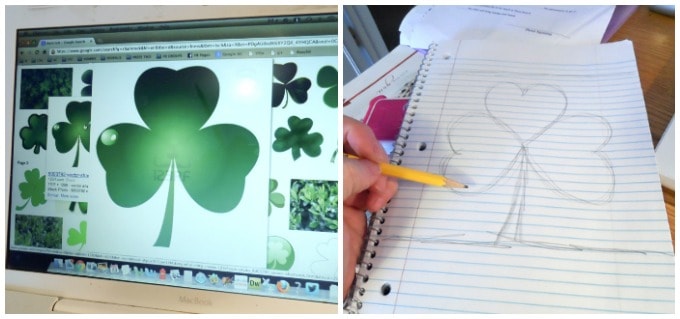 I did an image search on google for shamrocks. Once I found one that I liked, I drew it out on paper.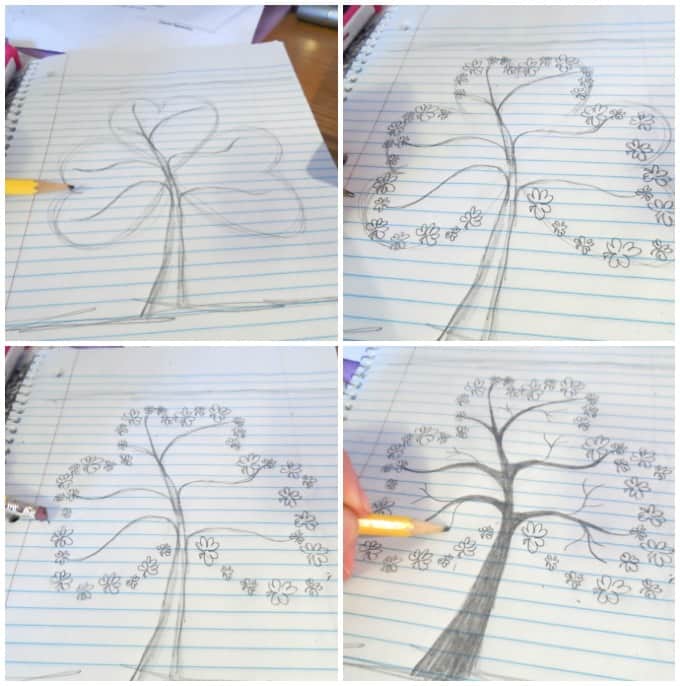 Next I added some branches that reached out toward the borders of the shamrock shape, then I drew some shamrocks around the border of the design. I erased the border lines and added in some small inner branches and small shamrock leaves.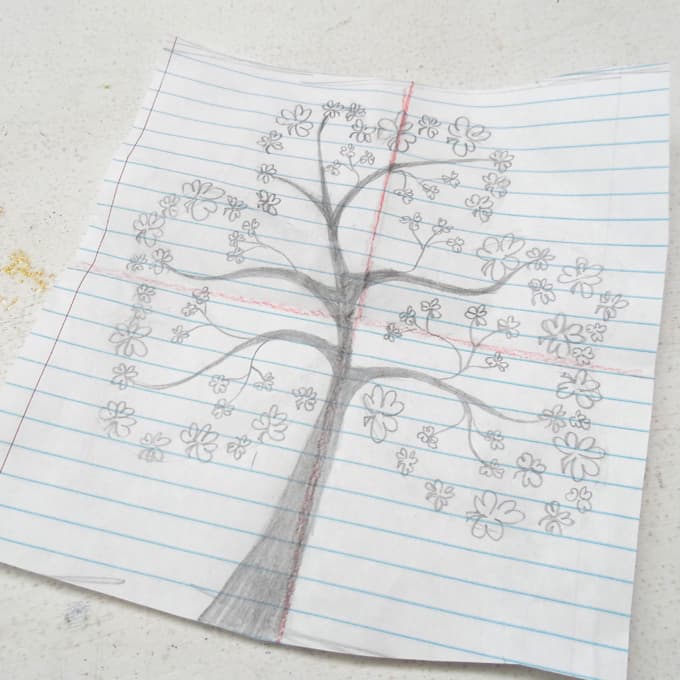 While I used an 18×18 canvas, you could certainly scale this down like I did with my Love Birds in a Heart Tree, that one was only 8×8 and would fit quite nicely on a shelf or mantel.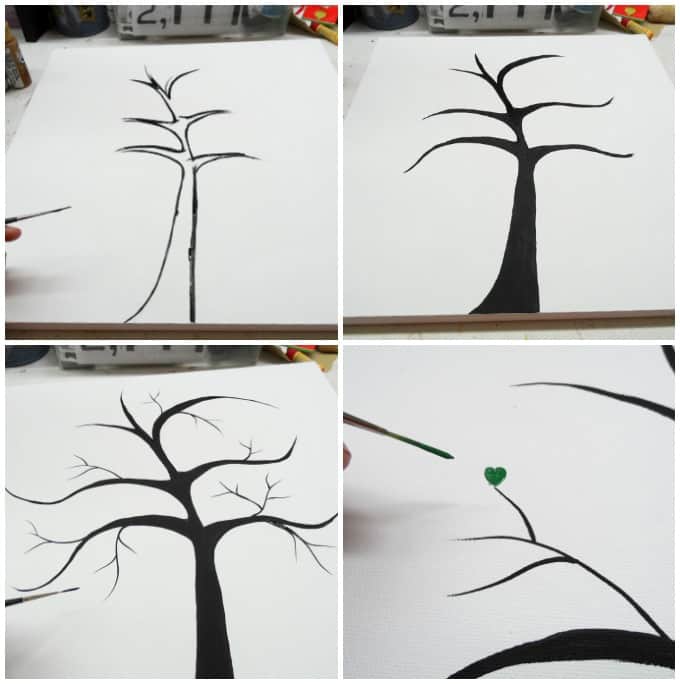 First I used a pencil to sketch on the tree trunk and main branches. I freehanded it, but I made you a pattern which you could enlarge on a photocopier and use that to transfer the design with carbon paper. After filling in the main branches, I added the small inner branches. Adding shamrocks is just a matter of painting three hearts intersecting at their points.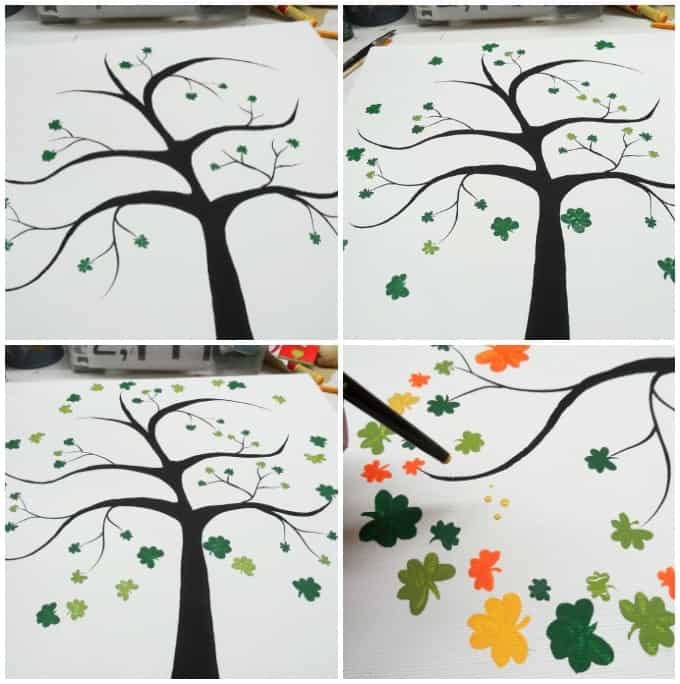 I started with green and then switched to a lighter green and added in orange and yellow as well. Varying the sizes of the shamrocks adds dimension to your painting.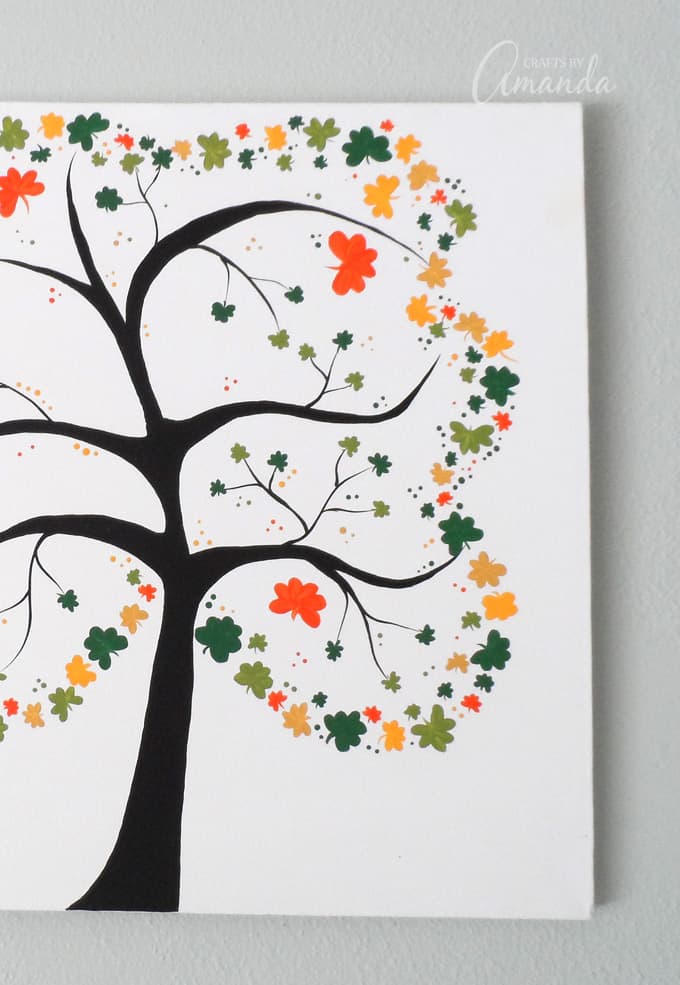 When you're finished you should have a shamrock shaped tree! Mine's a little wonky on the right because I freehanded, but using the pattern I provided should keep yours in shape.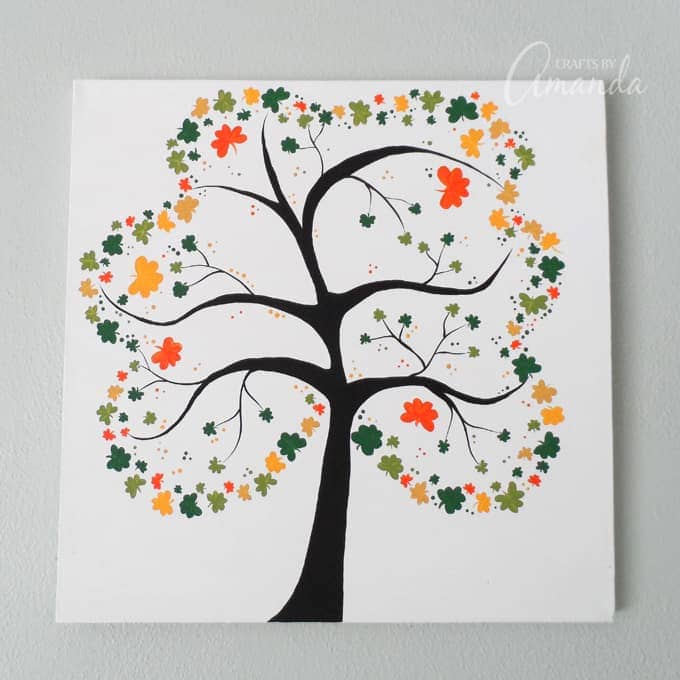 Have a happy St. Patrick's Day and don't drink too much green beer!
More Shamrock Crafts
3D Tissue Paper Shamrock
St. Patrick's Day Welcome Shamrock
Shamrock and Rainbow Window Clings
Shamrock Shirt – DecoArt
Framed Glitter Shamrock – Craft Yourself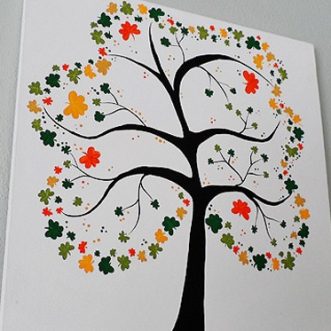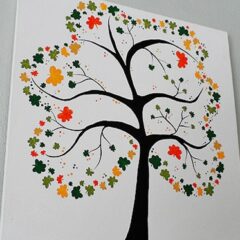 Print Project
Shamrock Tree on Canvas
Supplies
18

x18 stretched canvas

Graphite transfer paper

Pencil or stylus

Pattern
Americana Paints
White

Ebony

Black

Leaf Green

Hauser Light Green

Golden Straw

Primary Yellow

Jack O' Lantern Orange
Instructions
Print pattern and enlarge to appropriate size for your canvas. You will probably have to break the pattern into sections to get it large enough.

Paint the entire canvas with White paint.

Use transfer paper to trace the pattern onto your canvas, or if you are comfortable with it, free hand the design on lightly with a pencil.

Paint the trunk and branches first use Ebony paint and a liner brush. Fill the thick areas in using angle brush.

For larger shamrocks, use round brush or liner brush. Creating shamrocks is simple connecting three heart shapes at their points, with their sides touching each other. This leaves an open area at the bottom for the stem. Paint the small shamrocks onto the thin branches first using Leaf Green.

Next add large Leaf Green shamrocks around the outside of the tree.

Use Light Hauser Green to paint more large shamrocks around the outside of the tree.

Fill in the rest of the shamrocks in different sizes and colors using Golden Straw, Primary Yellow and Golden Straw.

Use the handle end of your paintbrush to add different colored dots in various places around the tree.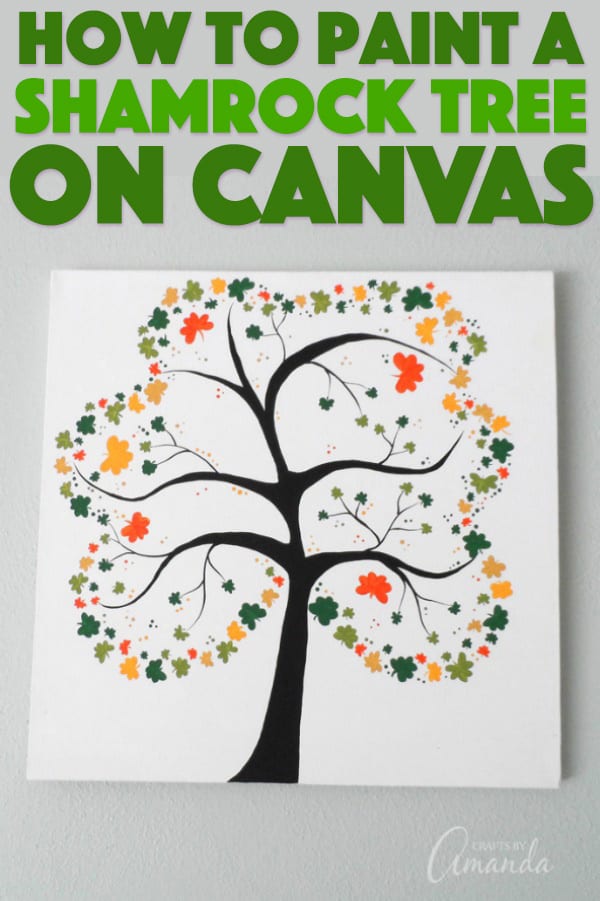 This post was originally published on this blog on Feb 23, 2013.
Latest posts by Amanda Formaro
(see all)