Do you have little ones at home and you're ready to color some Easter eggs? There are a few things to consider that will make things easier for coloring eggs with toddlers and preschoolers, and more fun for all.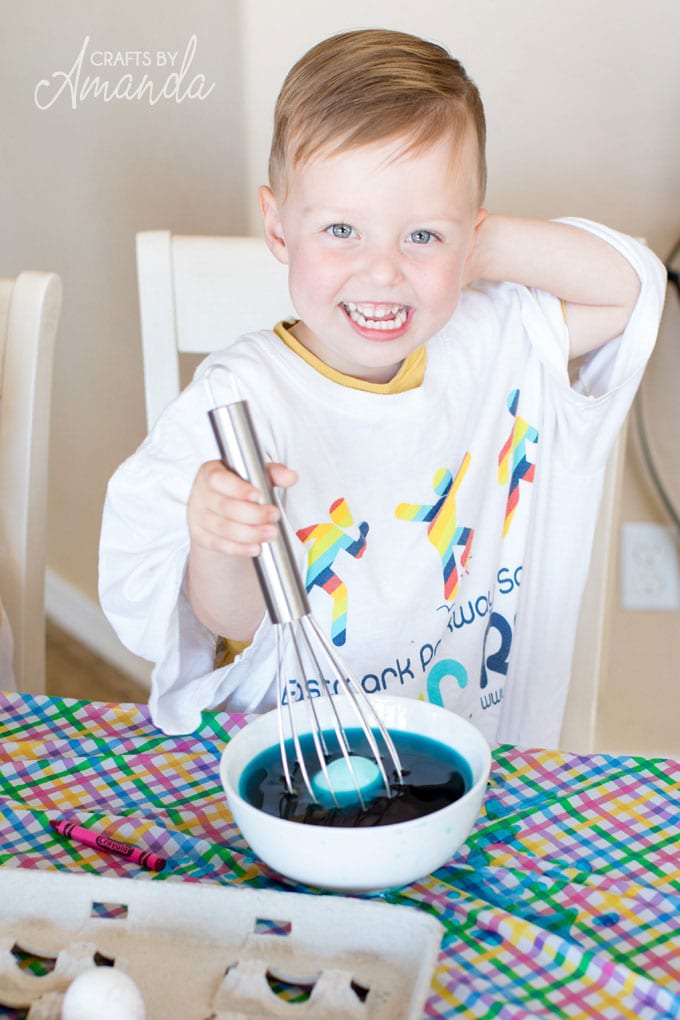 Coloring Easter Eggs with Toddlers and Preschoolers
Easter is a fun and colorful time for little ones to explore. Coloring Easter eggs is a tradition in many families and a definite favorite among the younger set! Toddlers are still developing dexterity, so there are a few simple but important things to remember before you sit down with them to dye eggs.
If you have some older kids or are looking for unique ways to decorate eggs yourself, you might like our 7 cool ways to decorate Easter eggs post.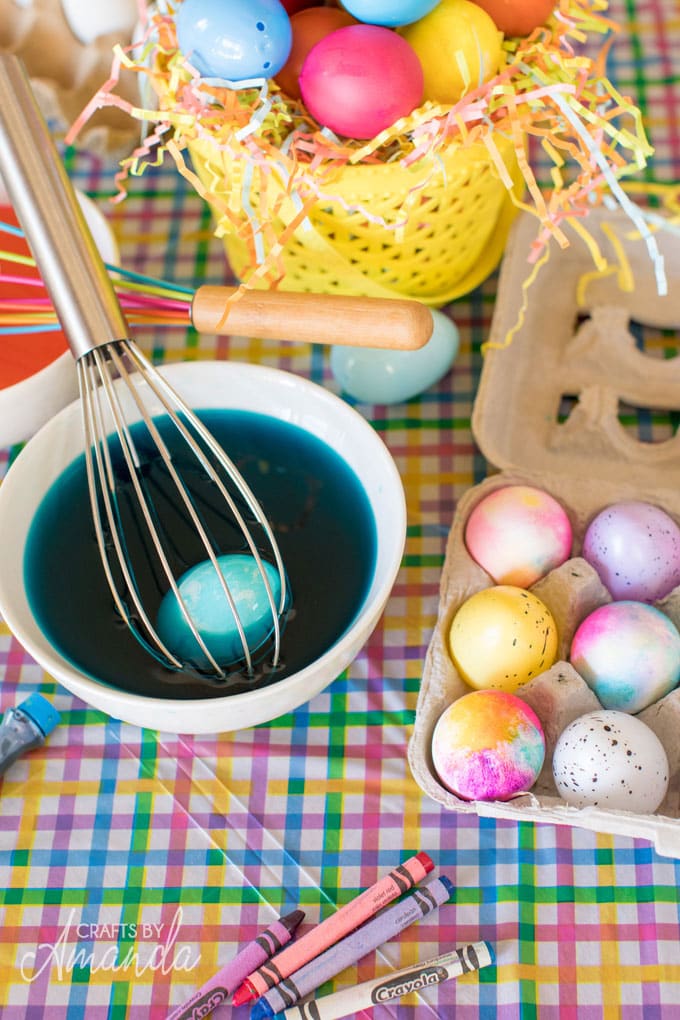 10 Tips for Coloring Easter Eggs with Younger Kids
Cover the table with a plastic tablecloth as well as something absorbent, such as paper towels or newspaper. Taping the tablecloth edges underneath the table will ensure they don't accidentally pull the cloth – and everything with it – off the table.
Be sure children wear smocks or aprons to keep their clothes from being stained.
Heavier dishes are best for egg dying. They won't tip over as easily as a paper cup or plastic bowl will. If using cups or mugs, be sure they are wide and deep enough to hold a whisk (see tip #7!).
Keep things simple. Older kids will enjoy designs and more intricate decorating, but toddlers are fascinated by the colors that develop. This is also a great time to talk about secondary colors, such as mixing red and blue to make purple.
Yes, dye white as well as brown eggs! The results will be both bright and more natural looking colors.
You do not need expensive dye kits. Food coloring and a little vinegar and water works great. Use one tablespoon of white vinegar to one cup of water and several drops of food coloring, depending on the color you want to achieve. Four to five drops will give you light pastels while 10–12 drops will result in more vibrant colors.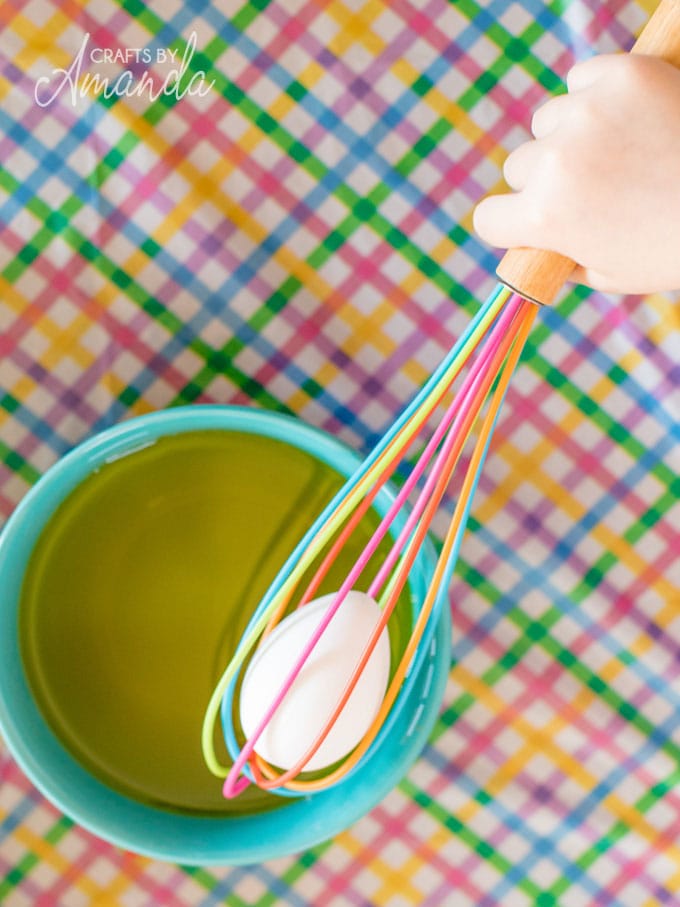 Use a whisk to dip your eggs. Simply push the boiled egg between the wires of the whisk until it sits inside. Kids can easily dip the egg in the dye as well as remove it without dropping it in the process. An ice cream scoop or pasta server also works great for lifting eggs from the dye.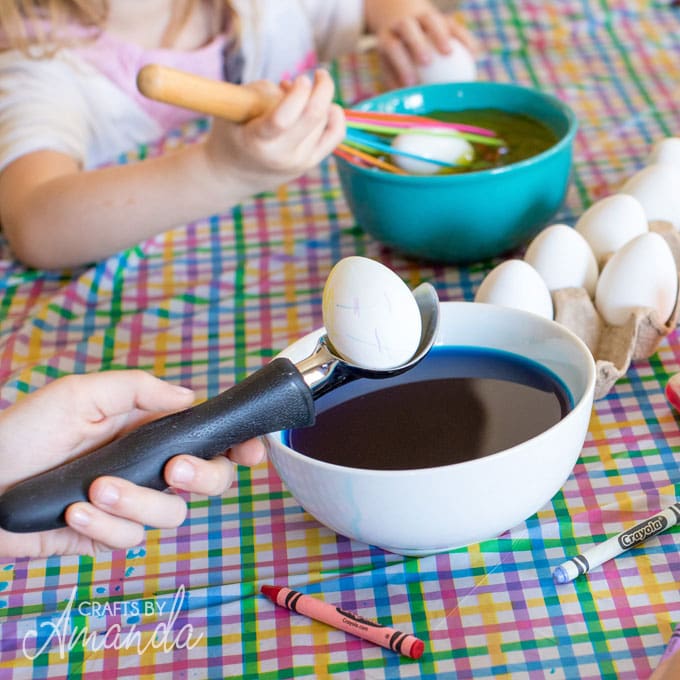 Dry your eggs sideways in an egg carton, or cut "Xs" in the back of a cereal box and push the cut-outs inward until they comfortably hold the eggs upright.
Never leave your child unattended, first and foremost for safety purposes. Children are curious and it only takes seconds for him/her to spill a batch of red dye all over your carpet!
If you want to color several eggs all at once or you have a group of children, try using large containers such as loaf pans or saucepans instead of individual cups. This will allow you to dye several eggs at once.
The most important tip of all is to relax and have FUN. You are building wonderful memories with your kids, so enjoy and Happy Easter!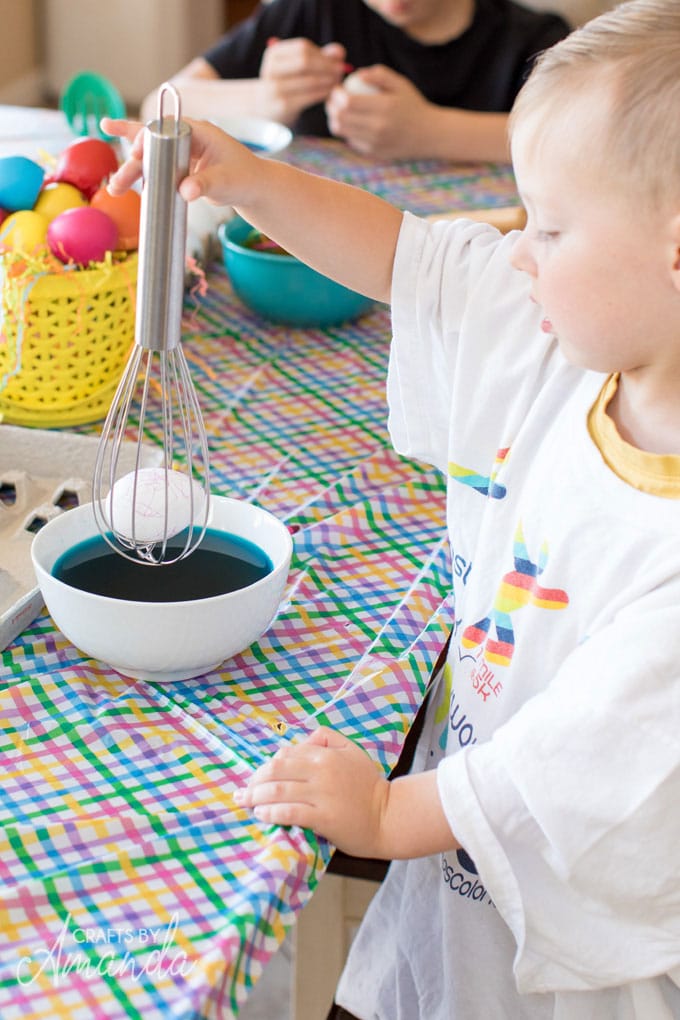 More Easter Fun with Kids
This post originally appeared here on Apr 19, 2014.
Latest posts by Amanda Formaro
(see all)