Looking for a fun craft made from recycled materials to keep your child busy this summer? These cardboard tube crafts for kids are the perfect solution. We have a whole collection of our favorites from the blog listed below!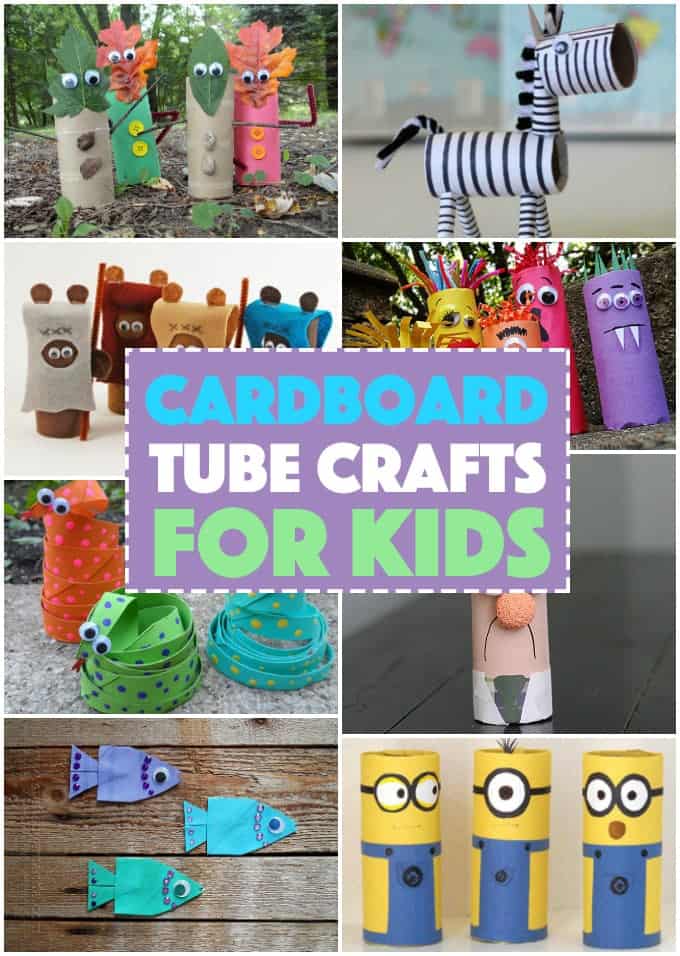 Cardboard Tube Crafts for Kids
If you're looking for cardboard tube crafts for your kids to make, I've got you covered! I love to make recycled crafts, but cardboard tubes are probably one of my all-time favorite supplies. I'm not really sure why, but when thinking up things to make that kids will like, it just seems so easy to create things from a cardboard tube!
Below are some of my all-time favorite cardboard tube projects. You can see all 55+ 70+ cardboard tube crafts here.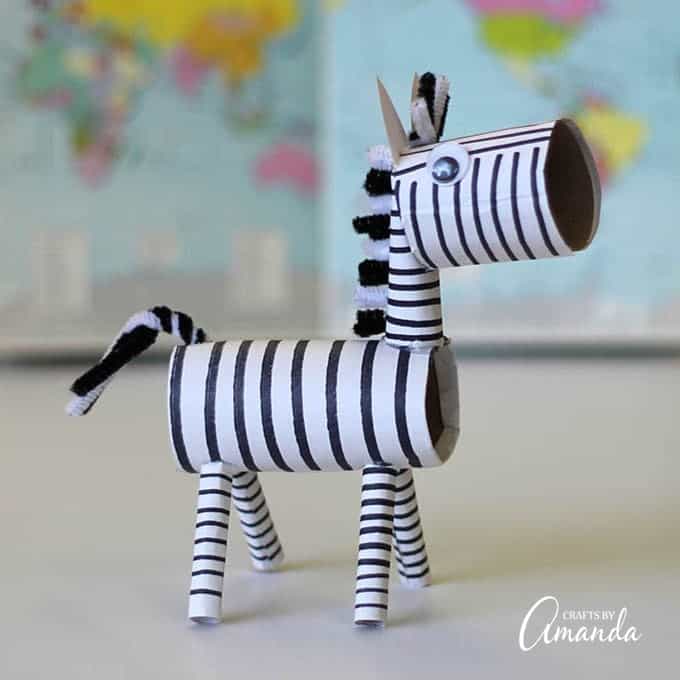 Cardboard Tube Zebra – this zebra craft is one of my favorites! Isn't he the cutest? Make these a day before going to the zoo and teach your child different zebra facts!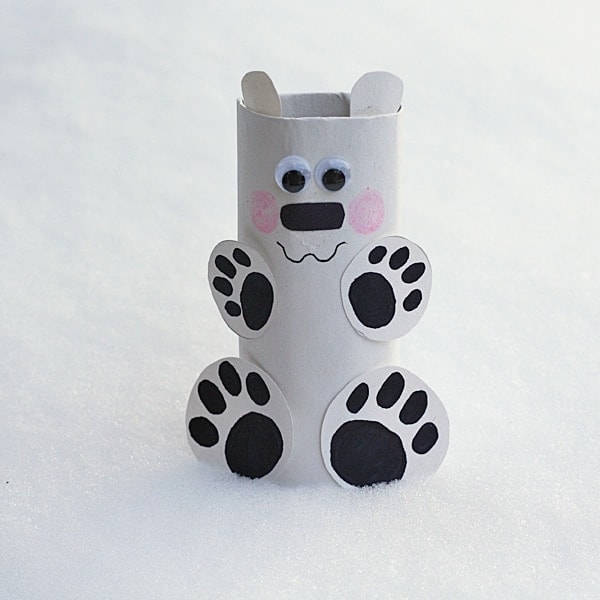 Cardboard Tube Polar Bear- another cute animal craft that'd be great to have your child make while teaching them information and the importance of polar bears in the wild.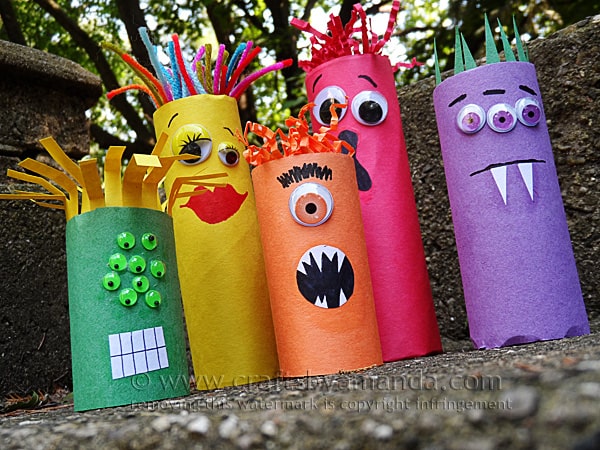 Cardboard Tube Ghoul Family– these funky fun monsters are great for Halloween! Your child will have a blast giving them different faces and making them their own.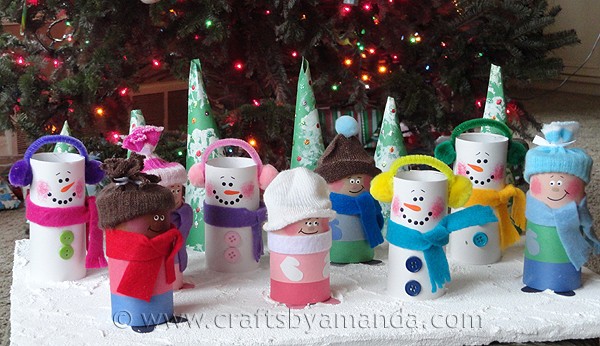 Cardboard Tube Children & Snowmen– these sweet cardboard tube snowmen and children make a cute Christmas display for around the house. Using old mittens you can create hats and scarves!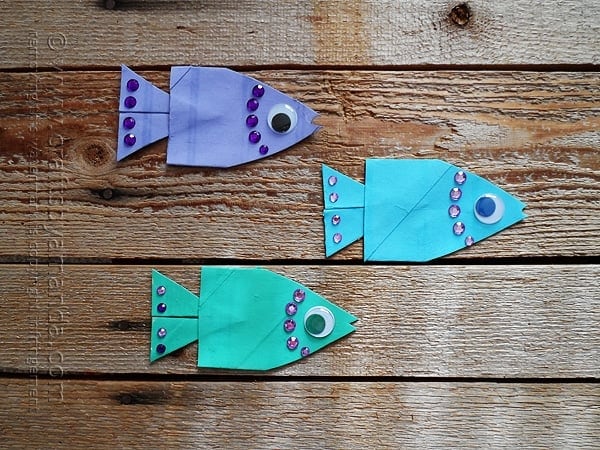 School of Cardboard Tube Fish– a fun bejeweled fish craft using cardboard tubes!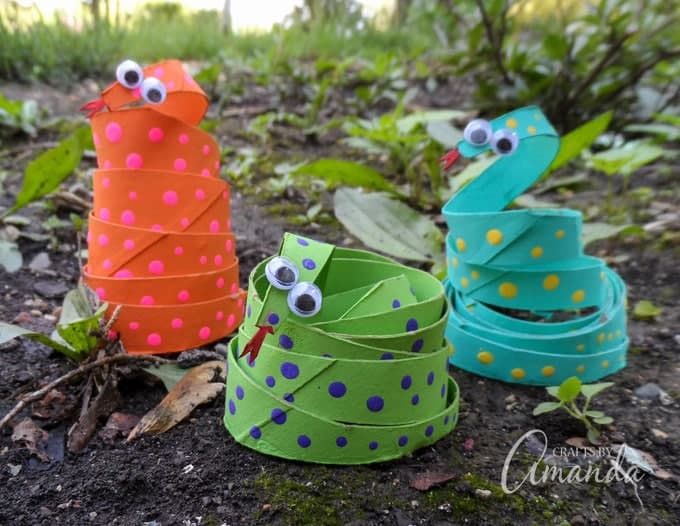 Cardboard Tube Coiled Snakes- these coiled snakes are a popular one on the blog and make a fun camp or summer craft for boys and girls alike.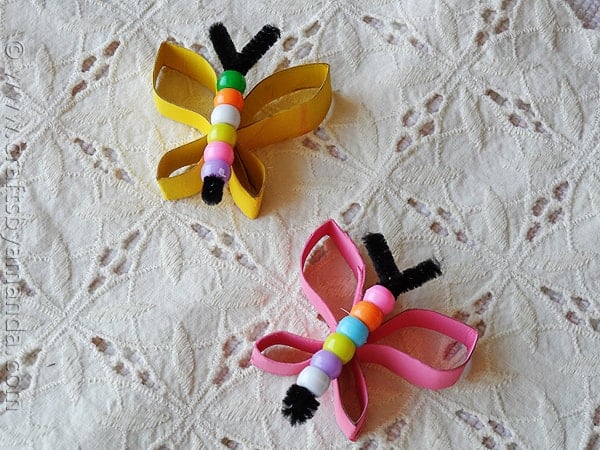 Cardboard Tube Beaded Butterfly- how sweet are these beaded butterflies? Perfect for a girl scout craft or to create in the classroom!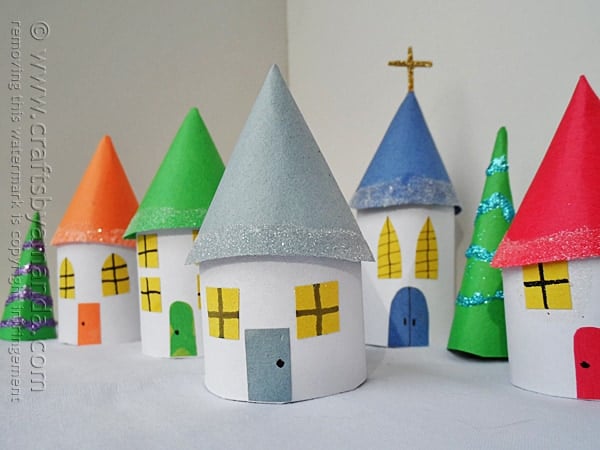 Cardboard Tube Christmas Village- this craft makes the perfect classroom craft, having each child make one of their own and creating an entire village to display for the holidays!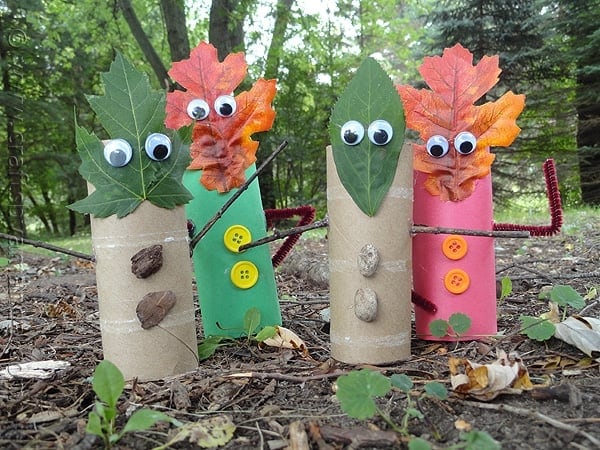 Fall Leaf Finger Puppets- a fun fall-inspired cardboard tube craft using leaves, rocks, and wood found outside!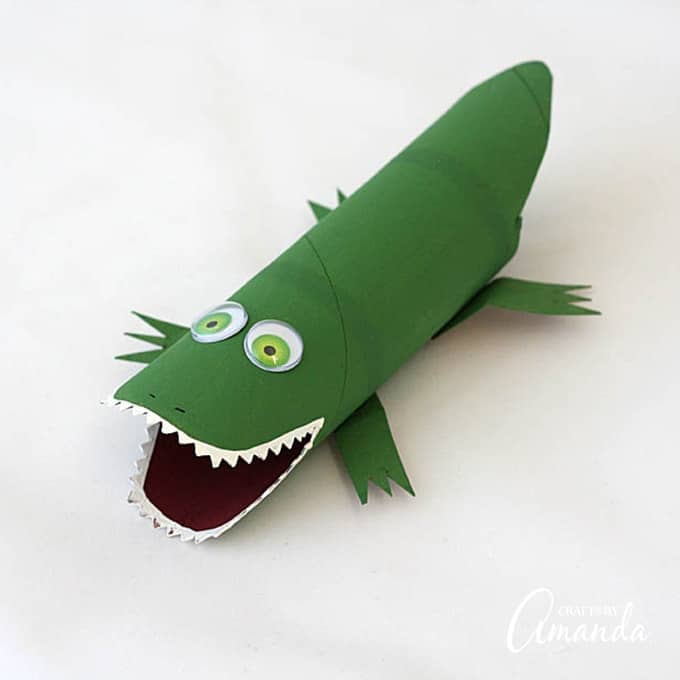 Cardboard Tube Alligator- If you homeschool, run a child care, or teach any elementary aged kids, this cardboard tube alligator would be a great supplement to your curriculum.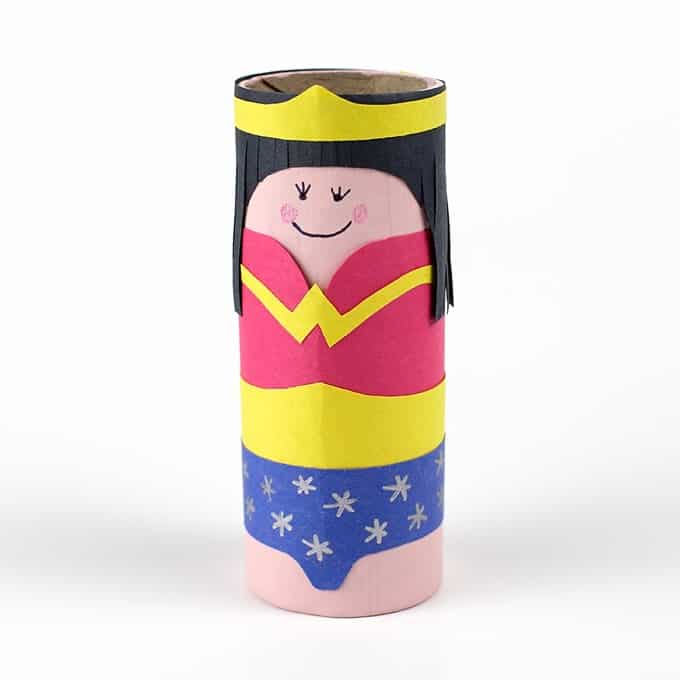 Cardboard Tube Wonder Woman– make your own wonder woman figurine out of cardboard tubes! Accompany her with Batman and Superman below!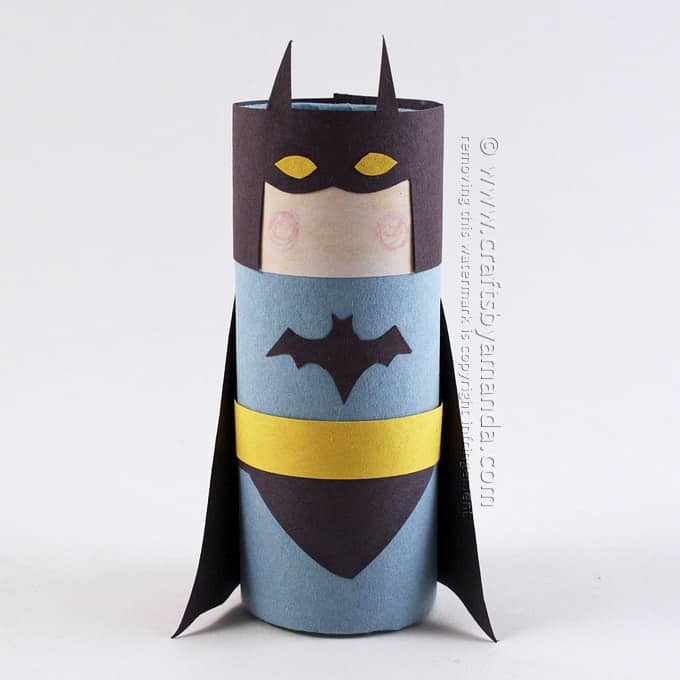 Cardboard Tube Batman– what child doesn't love a good Batman craft?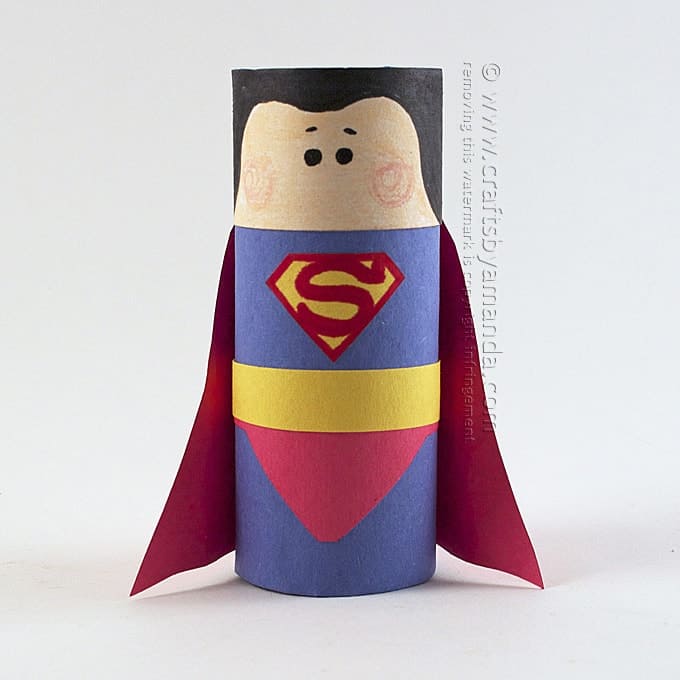 Cardboard Tube Superman– complete the superhero set with this Superman cardboard tube craft!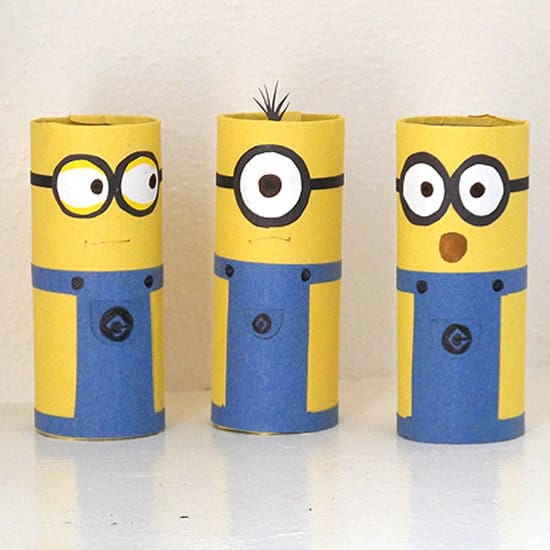 Cardboard Tube Minions– minions are all the rage, so we couldn't resist making a cute cardboard tube version!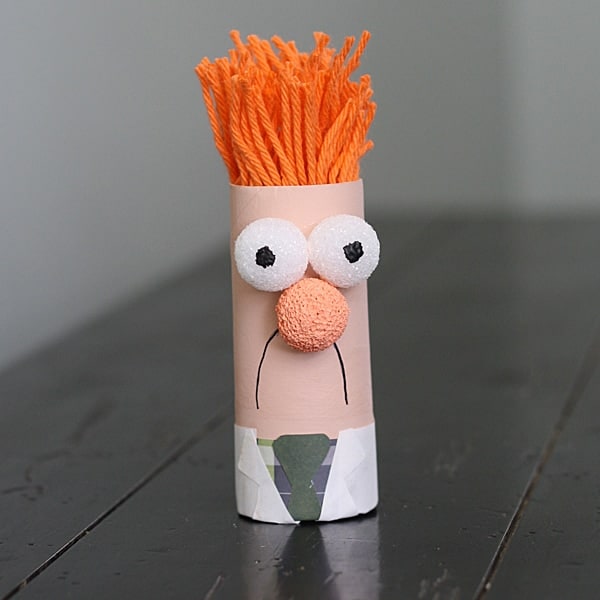 Cardboard Tube Beaker- this beaker craft was so fun to create, and looks just like him. A great craft for Muppets lovers!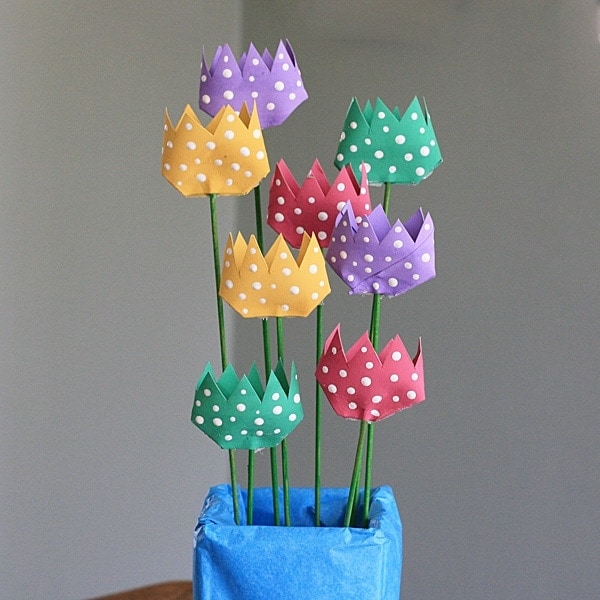 Cardboard Tube Polka Dot Tulips- create these lovely tulips out of cardboard tubes for Mother's Day or a birthday gift. They are made with love!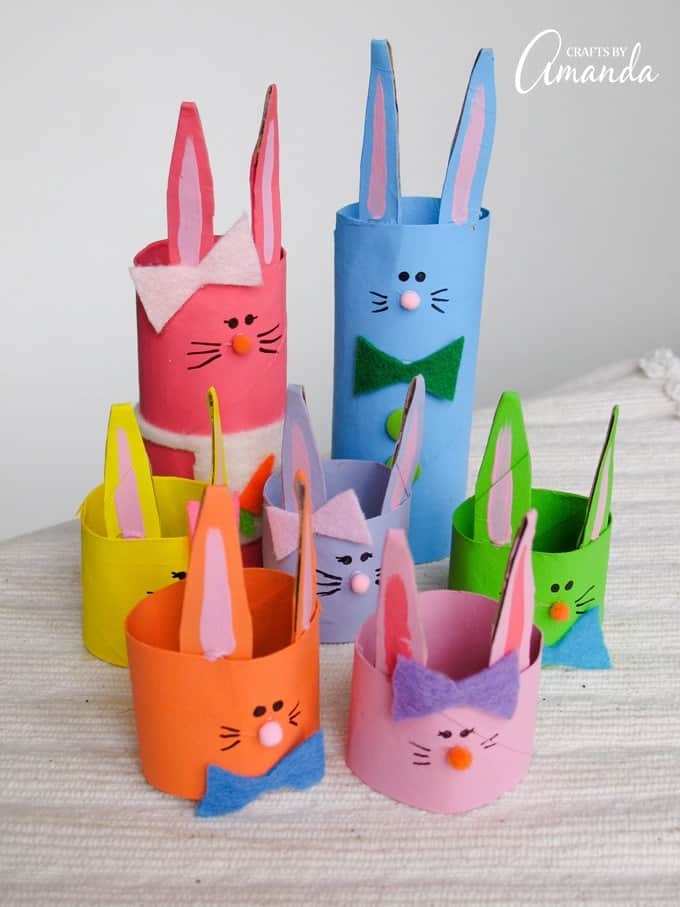 Cardboard Tube Bunny Rabbit Family– an adorable Easter bunny rabbit craft that your kids will love to create and display around the house for the holiday.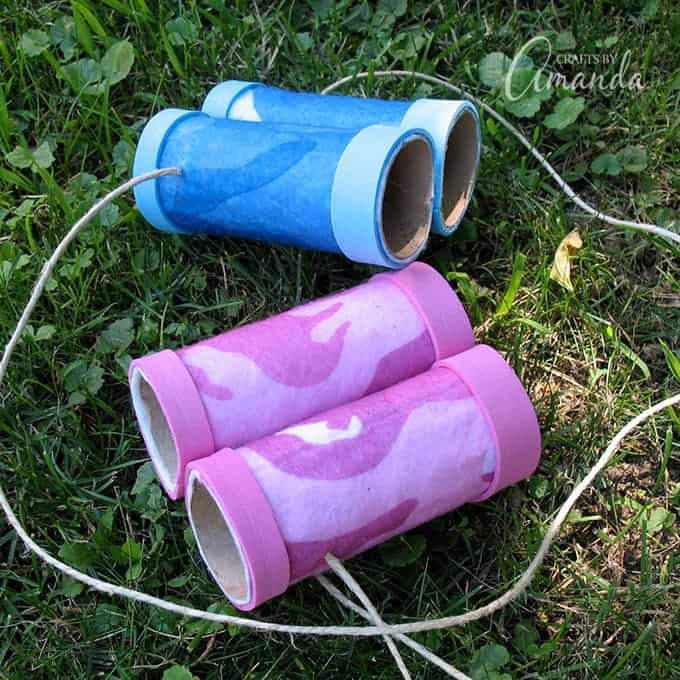 Cardboard Tube Binoculars– looking for the perfect camp craft? Go no further than these binoculars! Great for bird watching and spotting fun things in nature.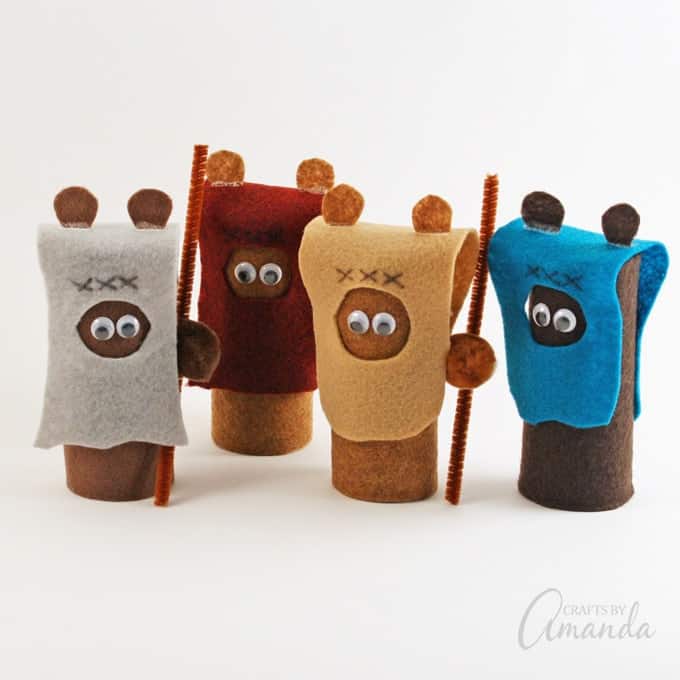 Cardboard Tube Ewoks– these cardboard tube Ewoks are from my Star Wars Mania book, and they are one of my favorites from it! If your kids are Star Wars fans they are going to love making these super cute cardboard tube ewoks!
Who knew how many things you could make from cardboard tubes? Next time you have one, hang on to it and make a fun craft!
This post was originally published on this blog on Aug, 11, 2014.
Latest posts by Amanda Formaro
(see all)