Kids love to play with clay. These are just a few air dry clay projects that use nothing more than clay, a little string, maybe pipe cleaners and if you want, some craft paint. The idea is to get kids creating, so if a few ideas like these get their imaginations running, then great!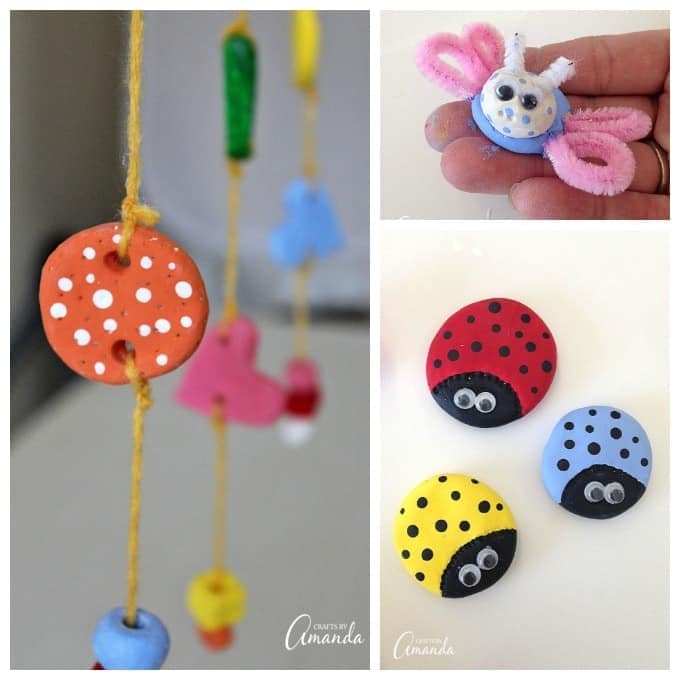 There are affiliate links in this post. That means if you buy something from that link, I will earn a small commission, but it won't cost you anything additional.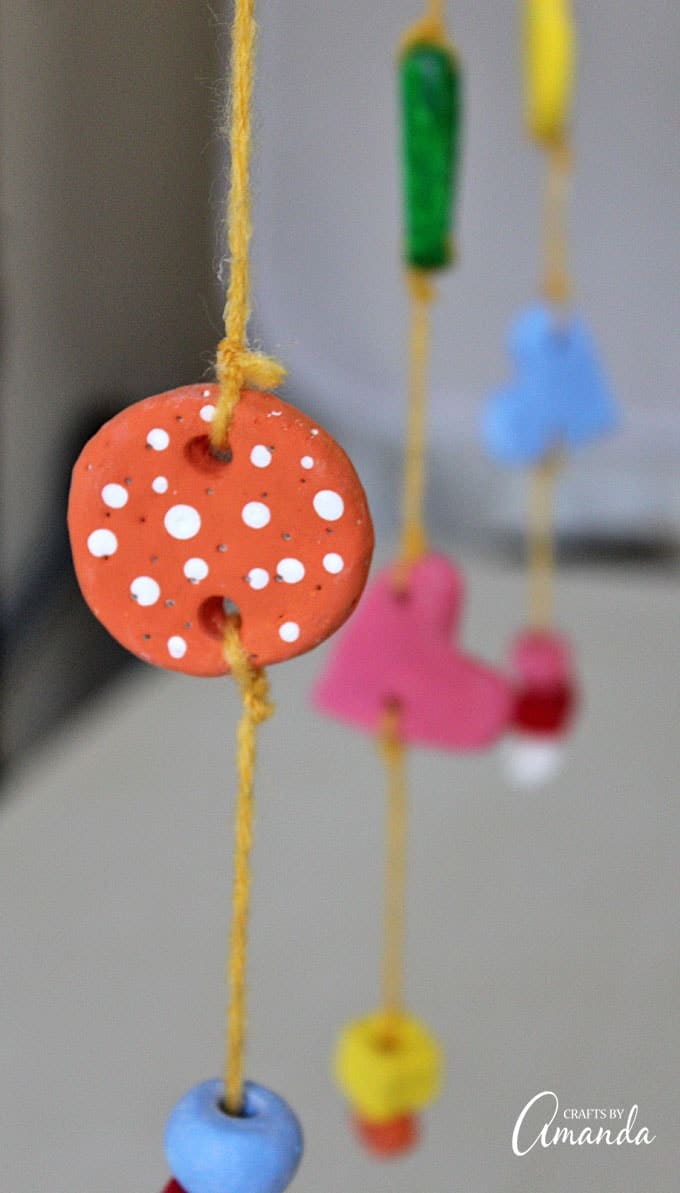 Air Dry Clay Projects
Air dry clay is great because it doesn't involve using an oven. Projects can be created in the classroom or at home, then set aside to dry while the kids play, nap or otherwise get on with their day. These air dry clay projects are simple, even for younger kids, so feel free to use them as inspiration for even more clay crafts!
You can find air dry clay online or in discount department stores and craft stores. I got mine from S&S Worldwide, the company that sells my craft kits!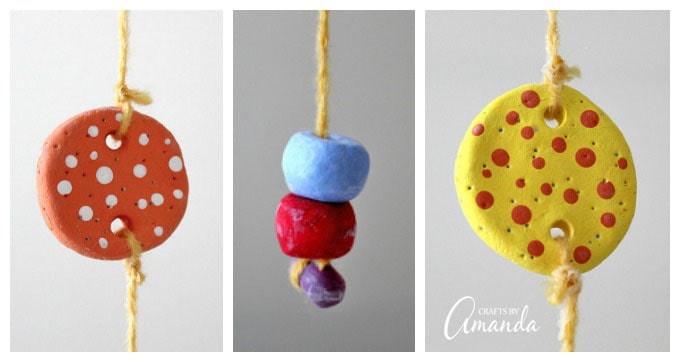 So many possibilities
For these air dry clay projects I've stuck with simplicity as the theme. Insects, animals, cars, houses, shapes, the possibilities are endless! You can even create clay beads and charms from air dry clay. Simply roll into a ball and poke a hole all the way through the ball using a toothpick or wooden skewer.
Kids can decorate them with acrylic paint like I have, or get a little fancy by mixing some glitter into the clay while it's still pliable. Another alternative is glitter paint, which gives the wow factor of glitter without the mess. There are other fun paints available such as glow in the dark, or neon paint, or even those with a metallic finish.
Kids can add three dimensional objects too, such as beads, buttons, twigs and gems. Googly eyes can be glued on after the clay dries, or you can stick them into the clay while it's still pliable. You'll see I've done this with pipe cleaners, sticking them into the clay before it dries to create legs for a spider or wings for a bug.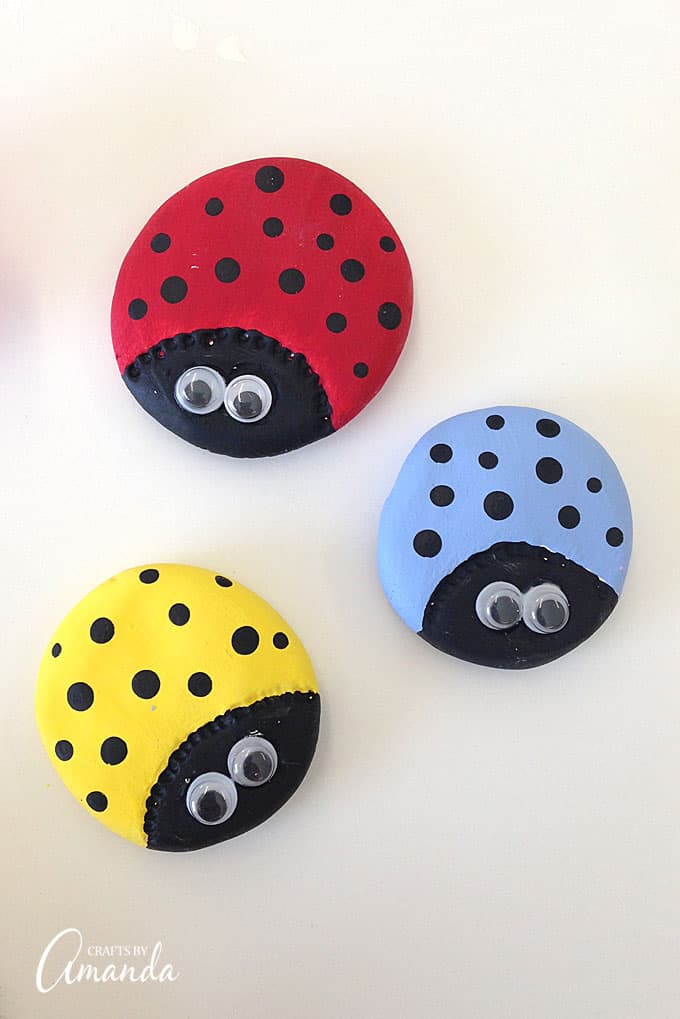 Make Clay Ladybugs
Making ladybugs from air dry clay is so easy you'll probably make a whole swarm of them! All you have to do is grab some clay, roll it into a ball then flatten that ball into a disc. When the clay is dry, paint the ladybugs all different colors. When that paint has dried, paint a simple black oval at one end for the head and add polka dots to their backs using the handle end of a paintbrush. When the paint is dry paint on a coat of clear sealer. Once the sealer has dried you can glue on googly eyes to finish off your clay ladybugs.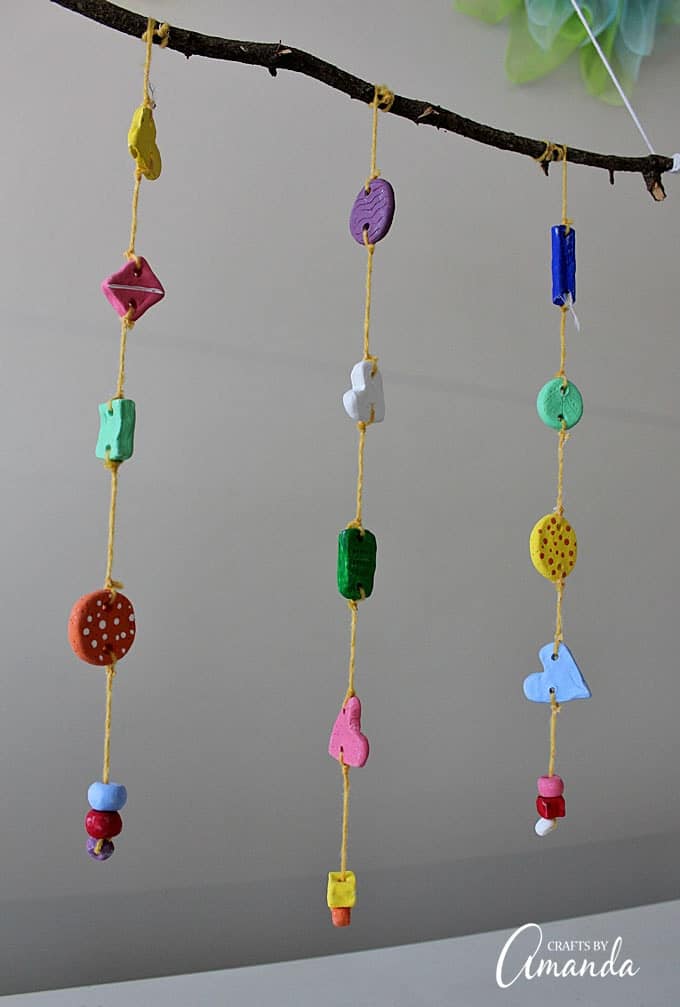 Making a mobile
This air dry clay project turns out colorful and fun and is perfect for hanging in a child's bedroom, play room, or even in the classroom. This would be a great class project with each student making a charm to hang on the mobile! Simply form shapes with the clay and use a skewer or dowel to poke a hole in the top. Some charms will need a hole at the top and bottom, depending on their position on the mobile.
Once dry, use acrylic craft paint to decorate the charms. When you are done decorating, tie string through the charm holes and hang them from a study stick or dowel. Tie strings from the top of the stick together to form a hanger.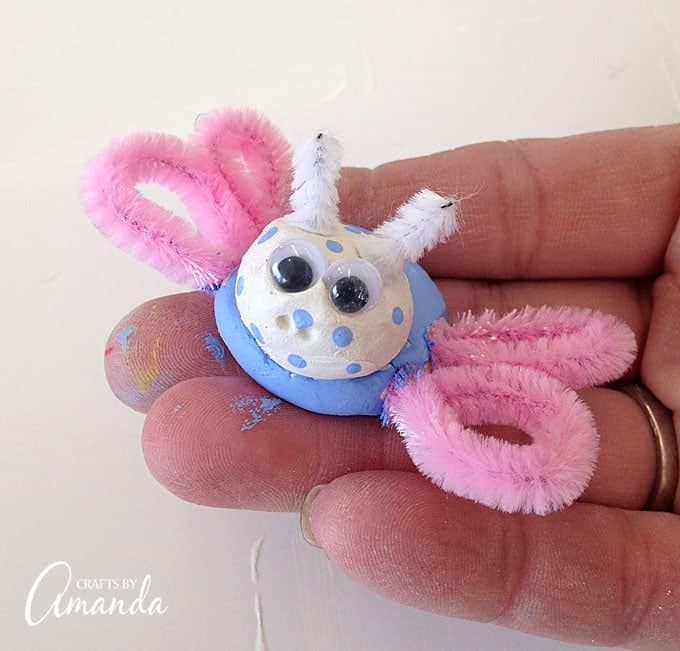 Clay Insects and Animals
There are all sorts of animals and bugs, both real and imaginary, that kids can create with air dry clay. These projects are super fun because kids really get to be creative and invent creatures on their own.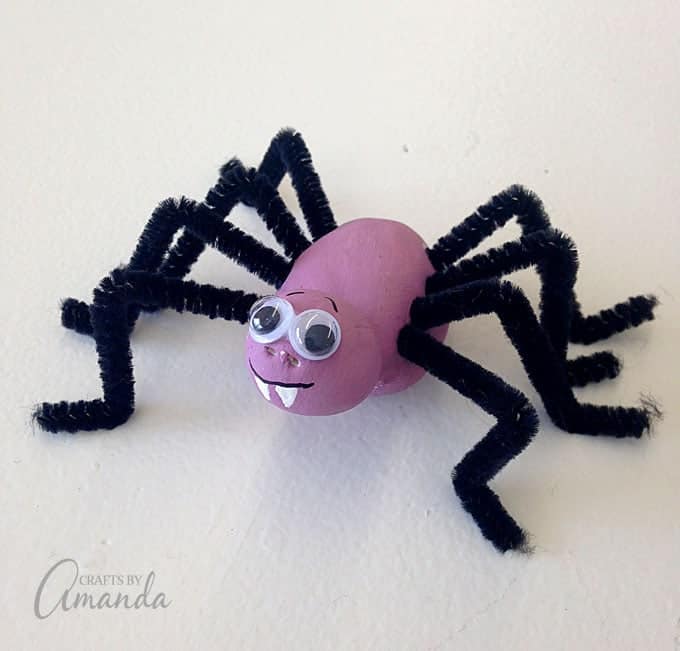 If children need a little direction, show them that rolling clay into a ball can be part of a spider's body, and rolling a piece of clay into a longer tube shape could be turned into a butterfly.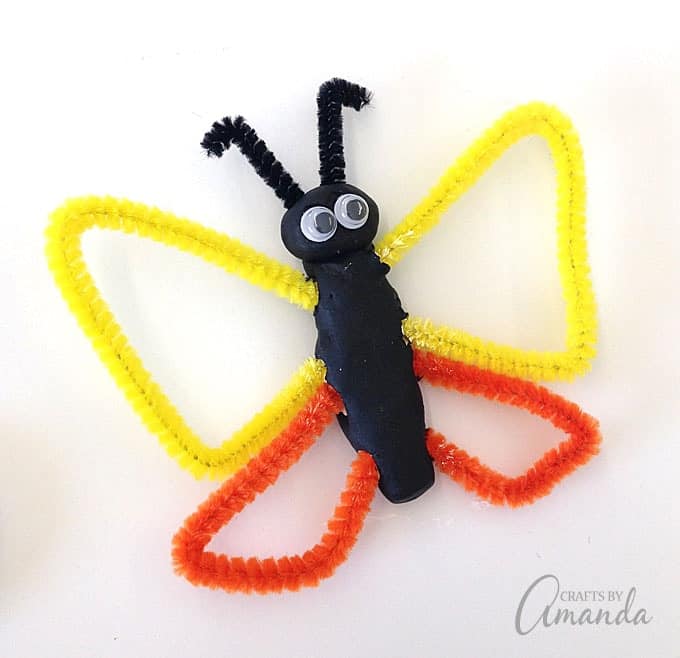 Be sure to insert pipe cleaners before the clay has dried so that they stay put and don't require glue. If you paint your creatures, you'll need to paint around the pipe cleaners when the clay is dry.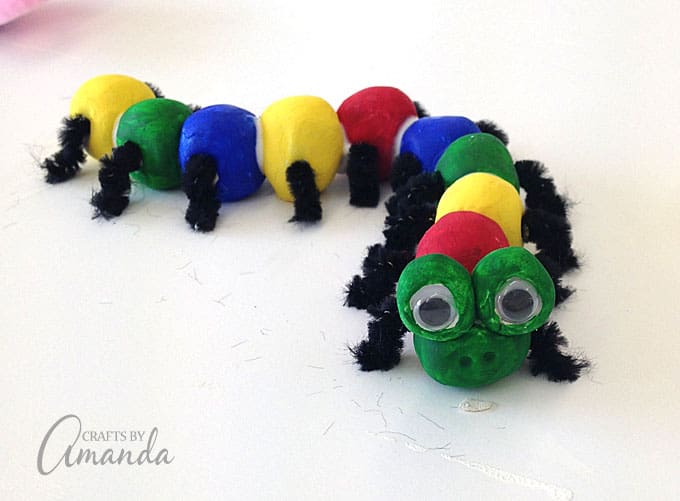 Making a caterpillar would be fun for kids that are a little older as it requires making several pieces, pushing them together, inserting pipe cleaner legs and once dry, painting all the individual sections.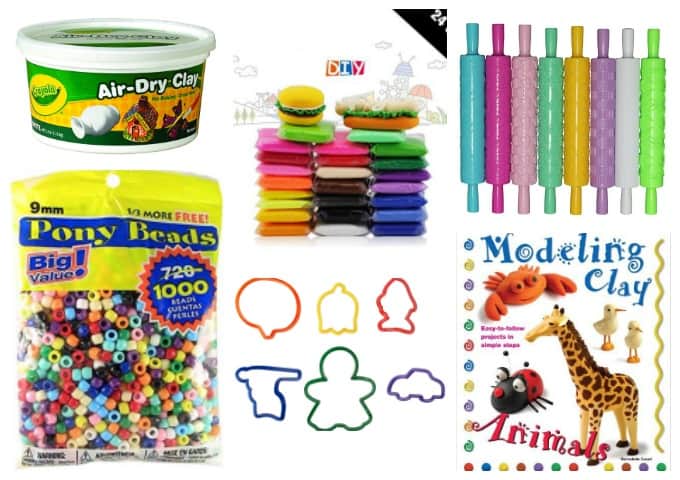 This Clay Wall Vase would be a lovely Mother's Day gift from your child! Using air-dry clay, this project isn't as difficult as you'd think. Have the kids paint a design on the clay or leave it blank as is, and fill it with some flowers for a gift Mom or Grandma will love!
Products you might find helpful:
There are lots of different kinds of clay. Air dry clay doesn't require baking, it just has to be set aside to dry. To help you find the right clay for your projects, here are some helpful products.
What air dry clay projects have you made?
Do you kids love playing with air dry clay? What have they created on their own or with your help? Even if children just like playing with the clay and don't actually make anything, that's okay! Younger kids will definitely benefit from manipulating the clay with their fingers and hands, it's great for dexterity. No matter what type of projects you create, just be sure to have fun!
Latest posts by Amanda Formaro
(see all)