Luminary crafts are among some of the most popular adult crafts on this blog. I've made a bunch of different luminaries over the years. Many were made out of glass mason jars, but others from special paints, plastic containers, vases, and even paper bags. These photo luminaries from paper are probably the easiest ones I have ever made!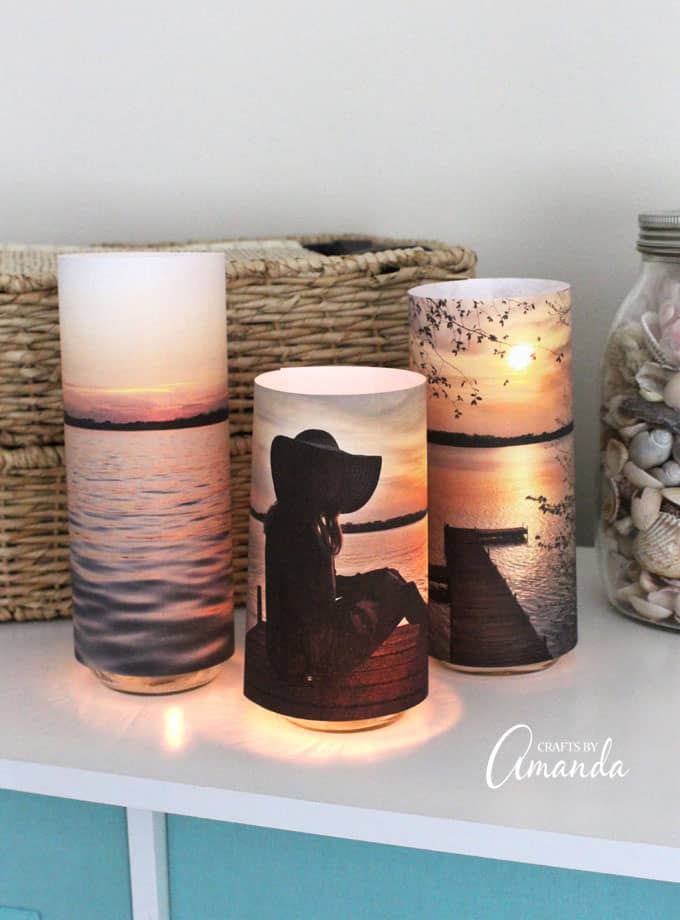 Making Luminaries
I've used stain glass paints, epsom salt, acrylic paint, and tissue paper. Some are made from glitter, snow texture paint and frost paint. I've even used doilies, burlap and vinyl stickers over the years! Making luminaries is fun and adds a bit of wow factor to your holiday or special occasion. My burlap and doily luminaries, as well as my epsom salt luminaries are very popular for weddings. My Halloween luminaries and my glitter luminaries are most visited at Halloween and Christmas.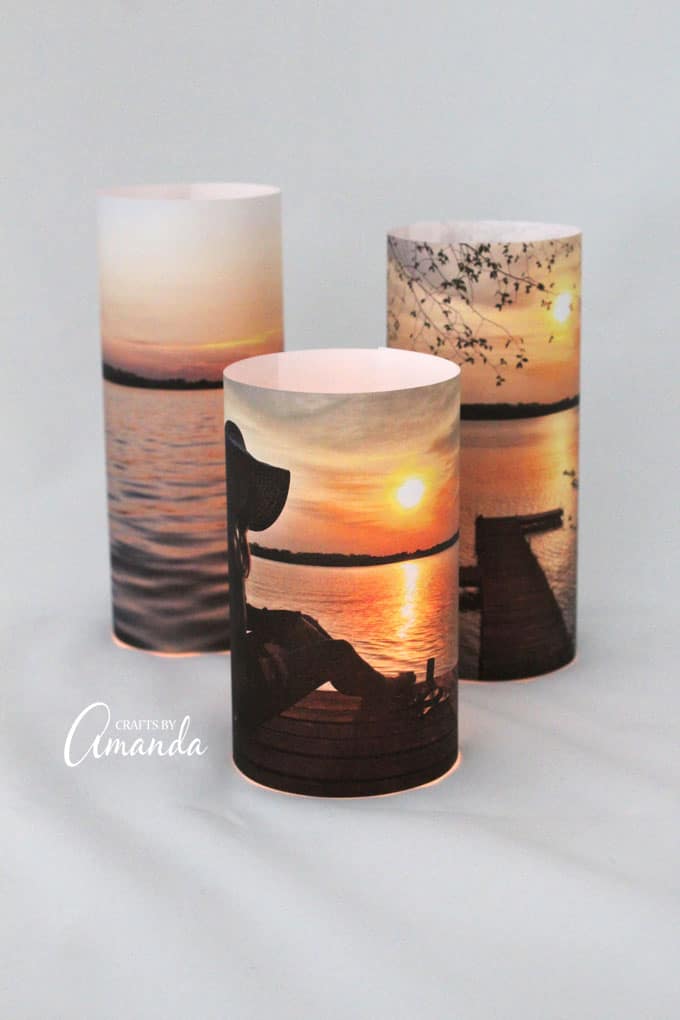 Photo Luminaries from Paper
When this idea came to me, I needed a decoration quickly. I didn't have time to spend gluing or painting, and certainly didn't have time to wait for something to dry.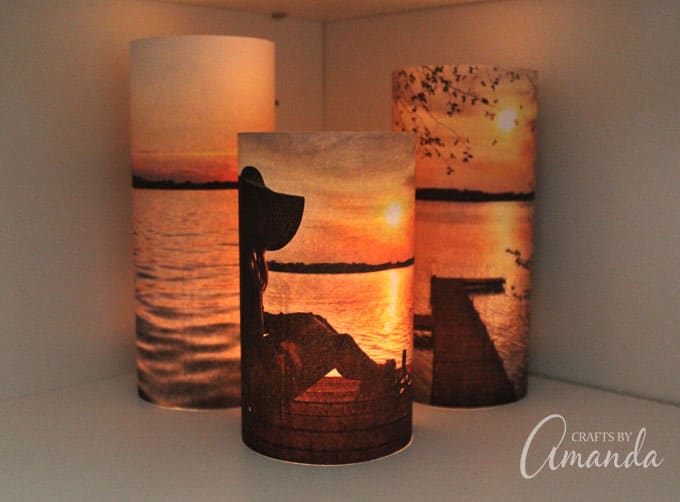 One of the best things about these paper photo luminaries is that anyone can make them, they require NO crafting experience at all.
Imagine the possibilities with this concept. These photos are obviously a summertime scene, but how darling would a photo of children with their snowman be for winter? Or a picture of your toddler by the illuminated Christmas tree? How about photos of the loving couple on the wedding reception tables? Pet lovers might want a photo luminary of their dog or cat while nature lovers would appreciate a butterfly photo or a flowering cherry blossom tree for spring. Open your mind to the possibilities!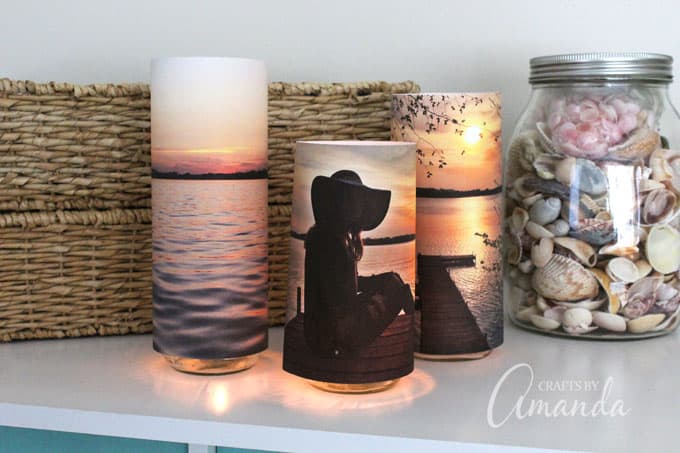 Instructions for my photo luminaries
Make these photo luminaries in literally minutes by following my easy project instructions here -> on MyPrintly.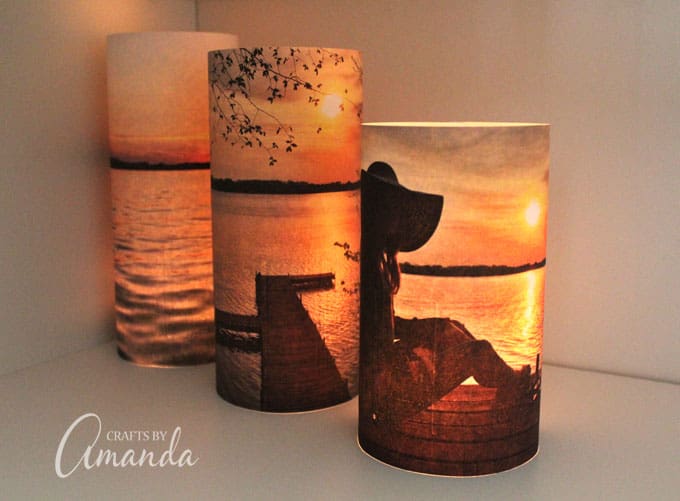 Thanks for visiting and I hope you enjoyed this project!
Latest posts by Amanda Formaro
(see all)