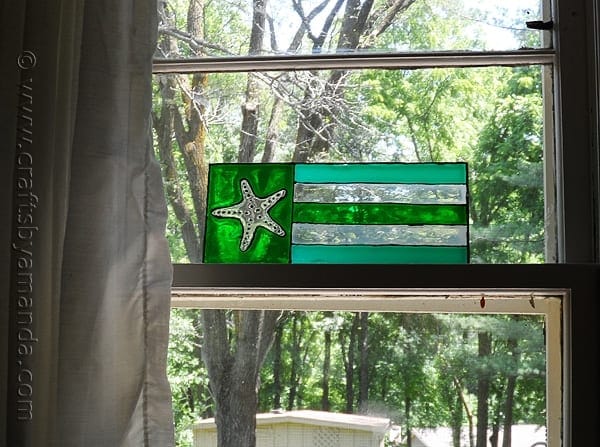 Using a piece of glass from an old picture frame and glass stain paints, I created this fun suncatcher. Its design was inspired by the American flag, but I chose a starfish for the flag's star and light blue and green as my colors since it was for my bathroom. I had no idea how fun these glass stain paints were going to be, wish I had tried them sooner!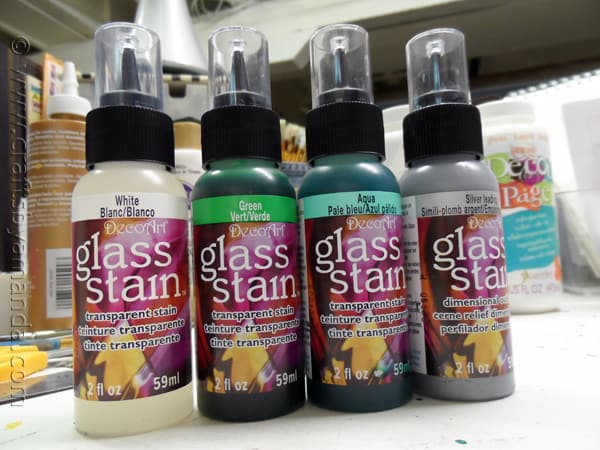 DecoArt came out with these glass stain paints this year, they come in transparent, which I used, and pearlescent. You can use them on prepurchased suncatchers that already have the design, all you have to do is fill in the sections. Or, you can use DecoArt's leading (silver or black, I used silver for this project) to create your own design.
Just think how fun it would be to turn one of your child's drawings into a suncatcher! Just put the drawing under a piece of plastic or glass and go from there. Here, let me show you what I did…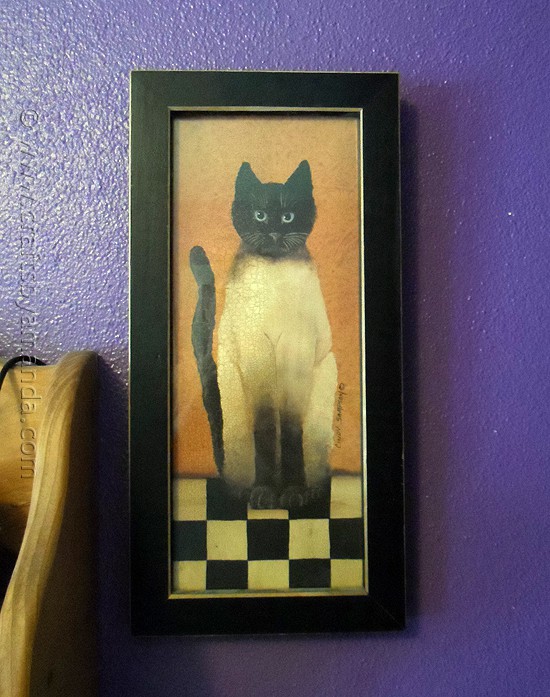 I've had this cat picture forever. I don't even know where I got it. While it's cute and all, it hasn't fit within my home's decor for many years. So, I decided to take it apart and I used the glass for this project. I am saving the frame for something else, so stay tuned for that!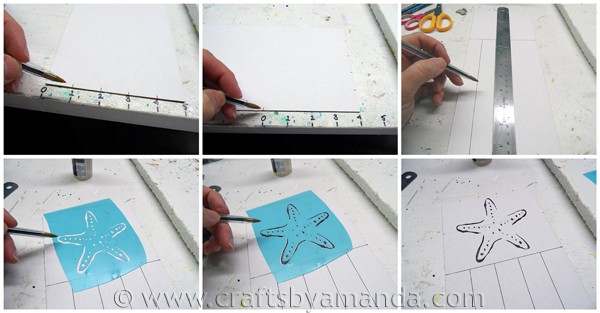 First of all, if you like this design you DO NOT have to follow my instructions here to create your own template. Instead, I've created a simple PDF pattern for you. It's available in the printable instructions below.
What I did to create the template was to start with one of the cardboard backings that were inside the frame as they are the exact size of the glass. Handy! As you can see from the pictures, I used a starfish stencil to draw the starfish onto my template. And, I created stripes using a ruler. Easy peasy.

Using the leading is as simple as drawing. I do recommend that you try a couple of practice strokes first on a scrap piece of paper, just to get a feel for it. First, I rolled a piece of clear tape and attached the template to the glass. Then I used the leading to draw my lines on. For the starfish, I realized that all of its edges needed to be closed in order to "catch" the color when I fill it in.

The leading needs to dry for SIX HOURS. Don't skimp! Let it dry. When its ready, use your glass stain colors to fill in the sections, starting at the edges and filling in the middle afterward.
VERY IMPORTANT – You have to follow the drying instructions on the bottle. Looks can be very deceiving and when you might think the glass stain is dry, it isn't. Be patient. Trust me on this, I wasn't and I almost ruined it!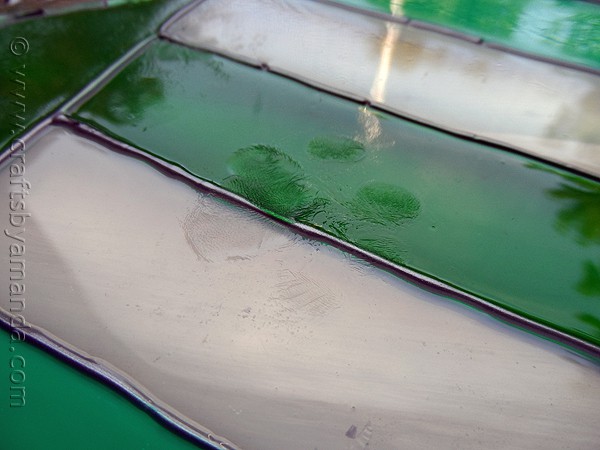 WHAT NOT TO DO: Don't place your drying project in the window sill when you have cats. If you do, you will end up with a paw print in your design… like mine. :-/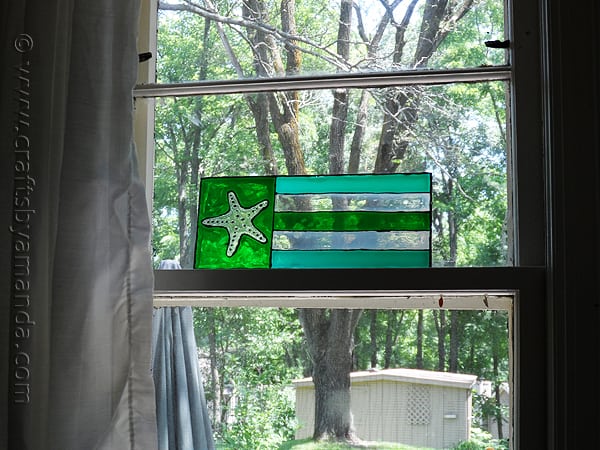 That's it! Isn't it fun?? I can't wait to try this glass stain on other plastic and glass surfaces. What would you use it for?
I am a DecoArt Core Blogger. I was compensated for this post, but have always loved DecoArt products! Therefore, all opinions expressed here are 100% my own.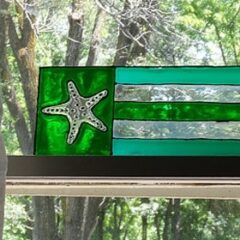 Print Project
Beach Flag Suncatcher
Supplies
Piece

of glass or plastic

Pattern

Toothpick
DecoArt Glass Stains
White

Green

Aqua

Silver Leading
Instructions
Clean glass or plastic thoroughly and be sure it is free of dust.

Print pattern and place it beneath your glass, holding it in place with a piece of rolled tape.

Use silver leading to draw all outlines. Allow to dry for 6-8 hours.

Fill in starfish with White.

Fill in box around starfish with Green.

Fill in first and last stripe with Aqua.

Fill in second and fourth stripe with White.

Fill in center stripe with Green.

Use a toothpick to pop any air bubbles and be sure that glass stain spreads all the way to the edges or it could pull away from the sides as it dries.

Allow the project to dry thoroughly according to bottle directions, a full 24 hours is needed.
Latest posts by Amanda Formaro
(see all)