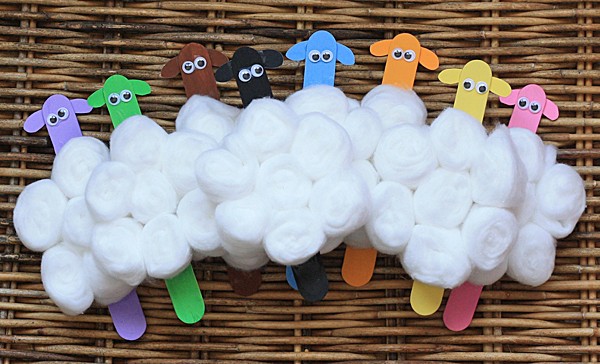 There's something about a rainbow of colors that makes a craft that much more fun. It's a party for the eyes! When I first sat down to make these sheep, I was going to do a few black ones and that was it. Then I thought I might do black, gray and brown. That's when it hit me to use colors. Why not? It's a craft, who says they can't be colorful, right?? So to see how I made these and to make some yourself, head over to my tutorial on Spoonful. Link below!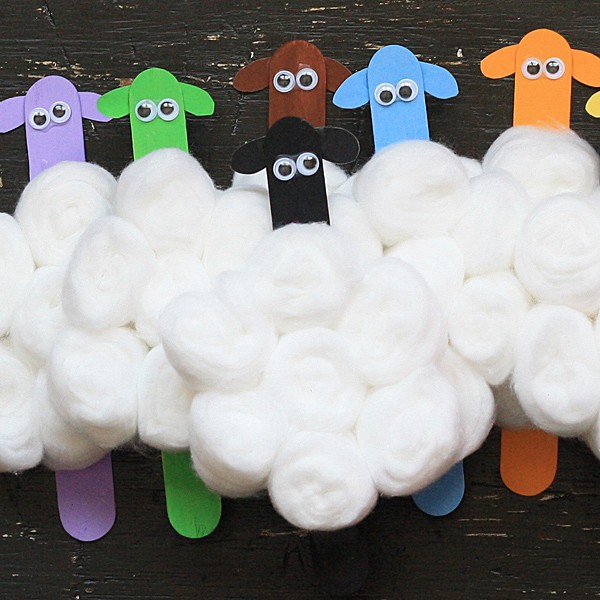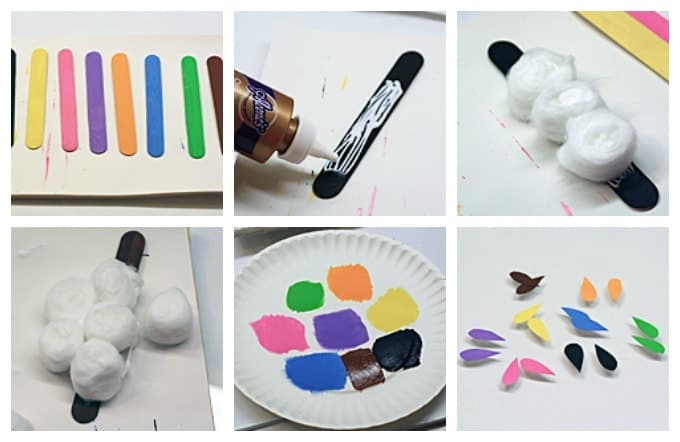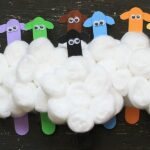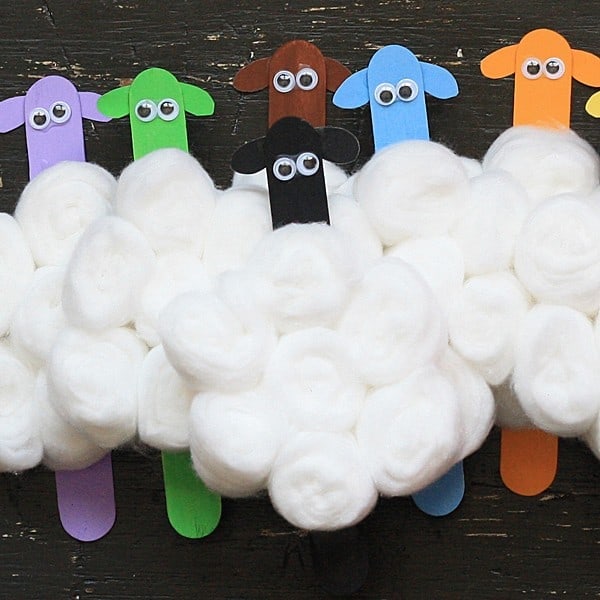 Print Project
Colorful Flock of Craft Stick Sheep
Supplies
Jumbo craft sticks

Googly eyes

Craft paint in your choice of colors

Paper plate

7

cotton balls per sheep

White craft glue

Scissors
Instructions
Paint the craft sticks and allow them to dry completely.

Add some white craft glue to each craft stick, leaving the top and bottom untouched.

Stick 3 cotton balls on the craft stick in the glue.

Add some glue to the sides of those three cotton balls and stick two additional cotton balls to both sides.

Using the same color paints as you did for the craft sticks, paint small patches of color onto a paper plate.

Cut out tear drop shapes, 2 from each color, for the sheep ears. Glue the ears to the backs of the craft sticks and glue googly eyes in place.
I originally made this project for Spoonful. Spoonful has since closed and the instructions were taken down. I am putting the instructions here until such time that Spoonful projects are redirected to a new home. At that time I will remove the instructions and link directly to the project on their site. 
Amanda Formaro is the crafty, entrepreneurial mother of four children. She loves to bake, cook, make kid's crafts and create decorative items for her home. She is a crafting expert and guru in the kitchen and has appeared online and in print publications many times over the years. She is also the editor for the Home & Garden channel at Craft Gossip and owner of FunFamilyCrafts.com.
Latest posts by Amanda Formaro (see all)