I have four kids, currently aged 15 through 22. I've seen my fair share of proms and homecomings. I'm even the proud mama of a Prom Queen! My daughter, now 20 years old, attended three proms and at least a couple homecomings. My 17 year old went to his first prom last year. In fact, I was away at a blogger conference when he went. He promised to send me a picture from his cell phone before they left. When I received it, right in the middle of a session, I started to cry. I was so upset that I wasn't there to take the picture myself, but he looked so happy I couldn't feel sad for long.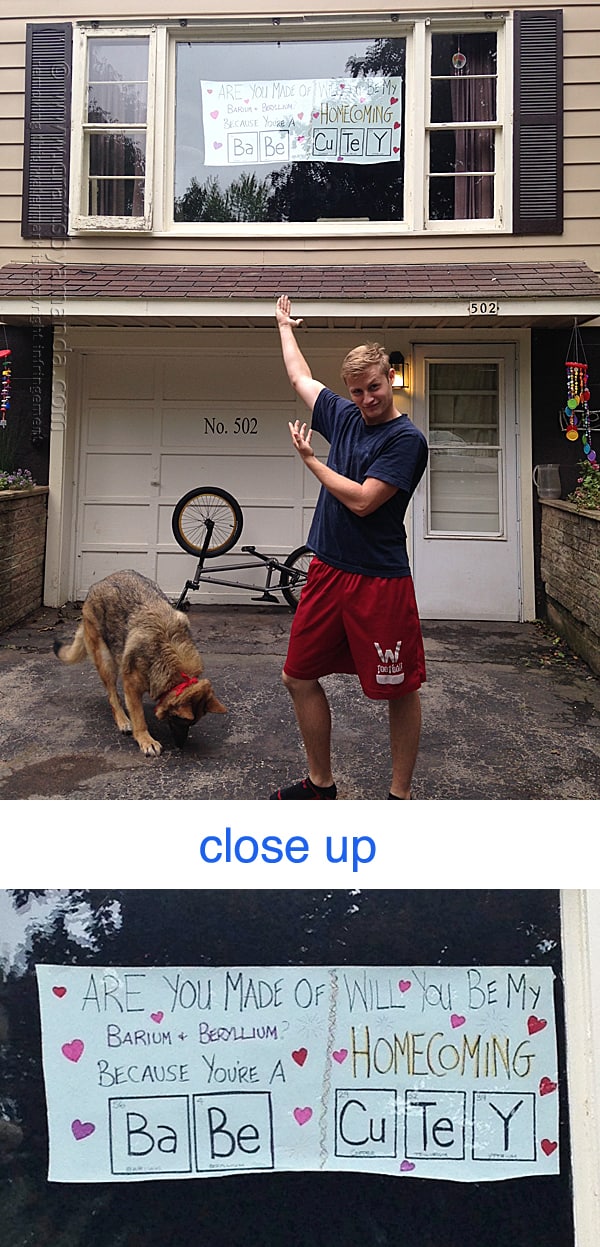 And now my youngest, a sophomore in high school, is going to his first Homecoming dance with his girlfriend. But did you know that things are different now? It's no longer assumed that your girlfriend will go with you unless you ask her! And you must ask creatively. :)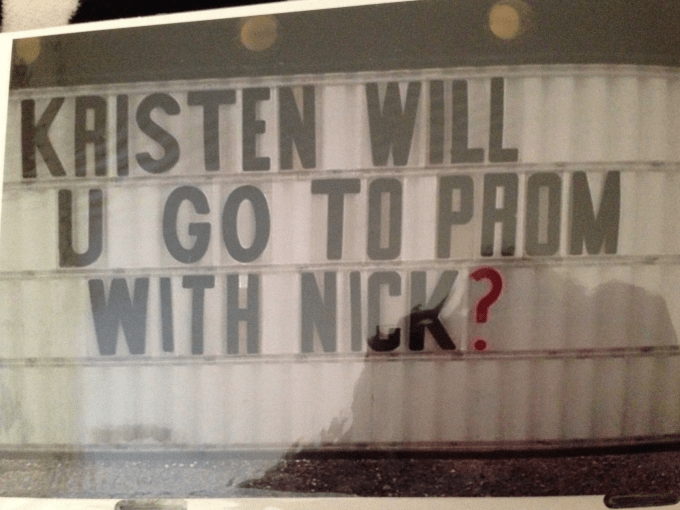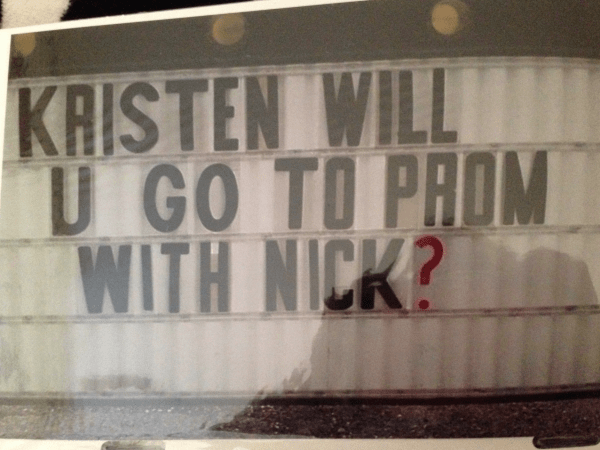 Here are a couple of ways my kids have participated in this fun tradition in past years:
T.J. schemed with his girlfriend's mom to get her out of the house for a few hours. The night before, he sat in the garage with a friend, an air compressor and 130 balloons. They blew them all up (120 survived) and then put them all into garbage bags. Another friend with a van transported the bagged balloons to T.J.'s girlfriend's house where T.J. proceeded to FILL her bedroom with them. The floor was completely covered and he made a sign asking her to prom and propped it up in her favorite teddy bear's arms.
Kristen's boyfriend knew someone who worked at the local gas station and was able to get them to write "Kristen will you go to Prom with Nick?" on the marquee sign outside. As they left school, Nick made sure to drive by that gas station so she could see it.
And, now of course this year Dominic needed a creative idea. We talked about a few different things, but nothing was really clicking. Then we saw this and changed the words around a little bit to come up with his version.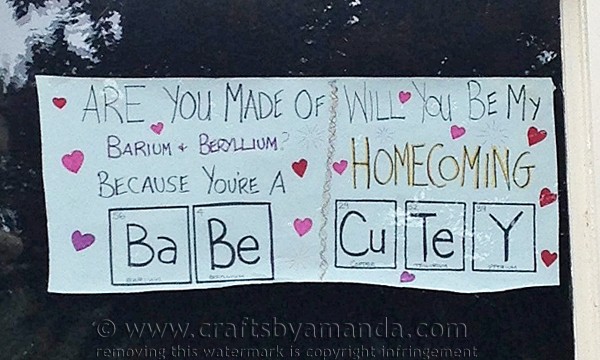 I use big rolls of white paper as backdrops for my craft photos, so I pulled off a sheet and we went to work with nothing more than Sharpies and a ruler. His girlfriend said yes, so it was all worth it. ;-) What creative ways have you or your kids used to ask a date to a dance?
Here are some more ideas you may find helpful
Make Your Own Corsage and Boutonniere for Prom How to Make a Garter
Latest posts by Amanda Formaro
(see all)