My daughter and I love having themed movie nights so we were so excited to celebrate the Blu-ray & DVD release of The Secret Life of Pets with our own The Secret Life of Pets movie night!
This post is in partnership with Universal Pictures Home Entertainment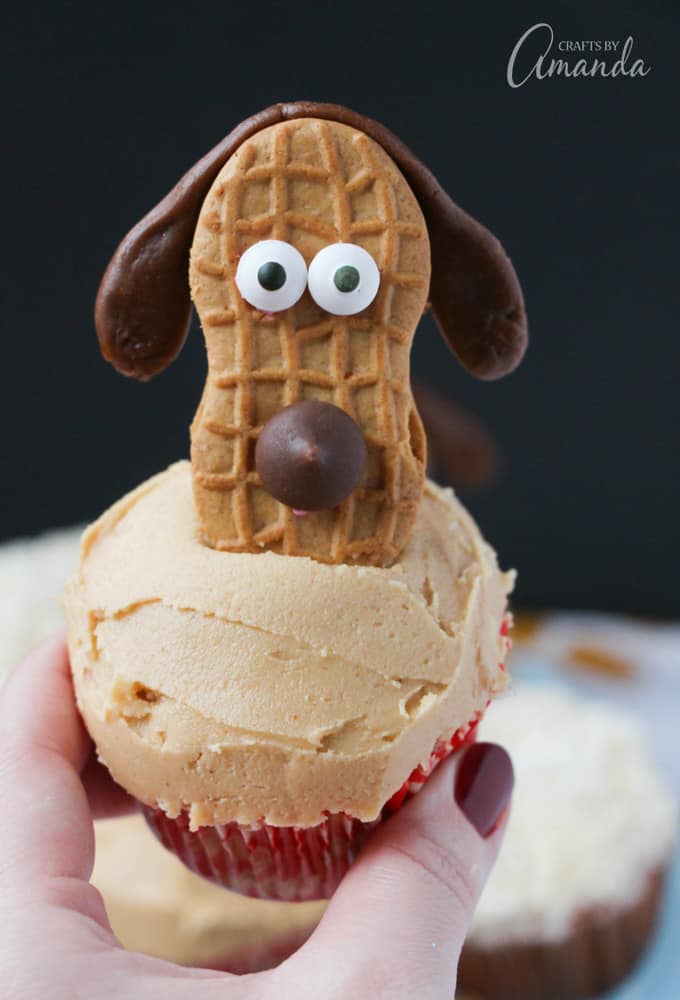 I've never really been a fan of watching movies in the theater. I'm all about being cozy at home with my own snacks and the ability to hit that "pause" button – especially with kids! So family movie nights have been a perfect fit – letting us connect and have a fun meal while watching old and new favorites.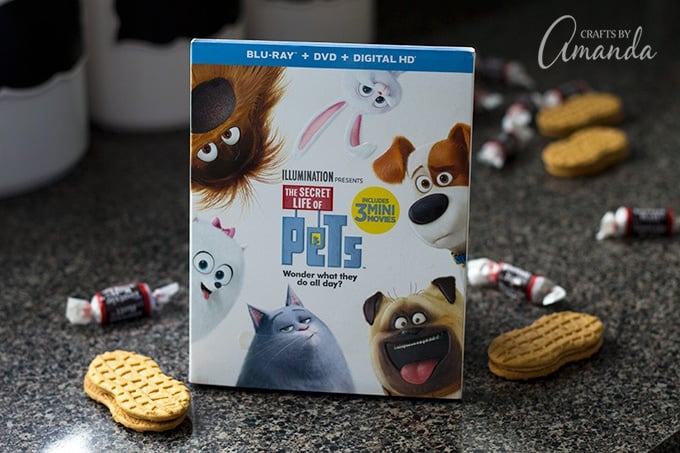 Ever wonder what your pets do when you're not home? The Secret Life of Pets (from the humans behind Despicable Me) is a comedy about the lives our pets lead after we leave for work or school each day. The new Blu-ray & DVD release features nearly an hour of bonus content, including three hilarious mini-movies. The trailer hooked me immediately and I knew that we'd have to have our own movie night the minute it hit shelves:
See!? So good!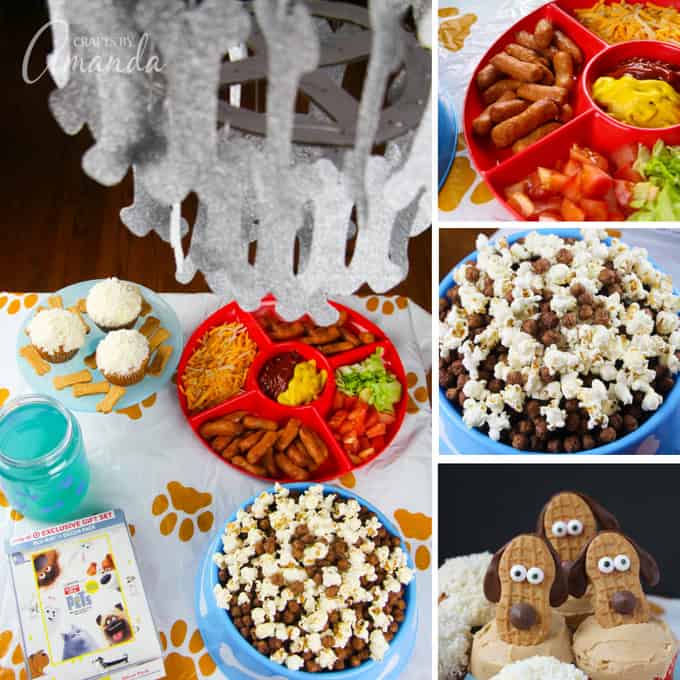 There were so many different options for this movie night, but I decided to keep it simple and fun with all food options that my 5 year old could help prepare:
Mini hot dog bar (to represent Buddy the weiner dog)
Coconut-topped vanilla cupcakes (to represent Chloe the fluffy dog)
Dog Food Popcorn
Nutter Butter Puppy PB Cupcakes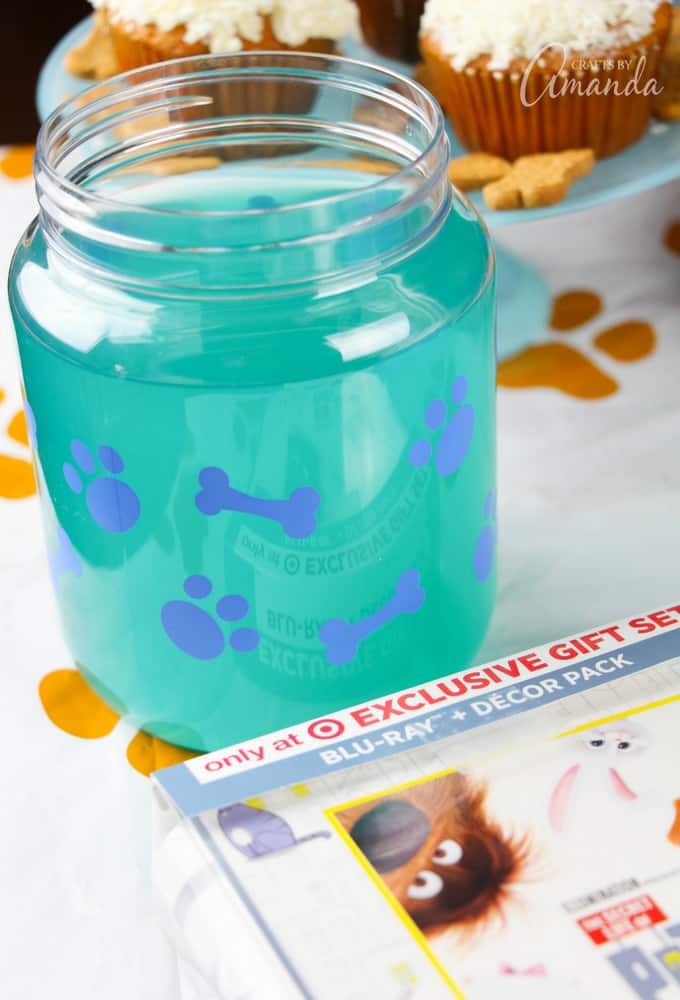 For our "dog water" we used a Blue Raspberry Lemonade and put it in this cute container from the Pet Section of our grocery store.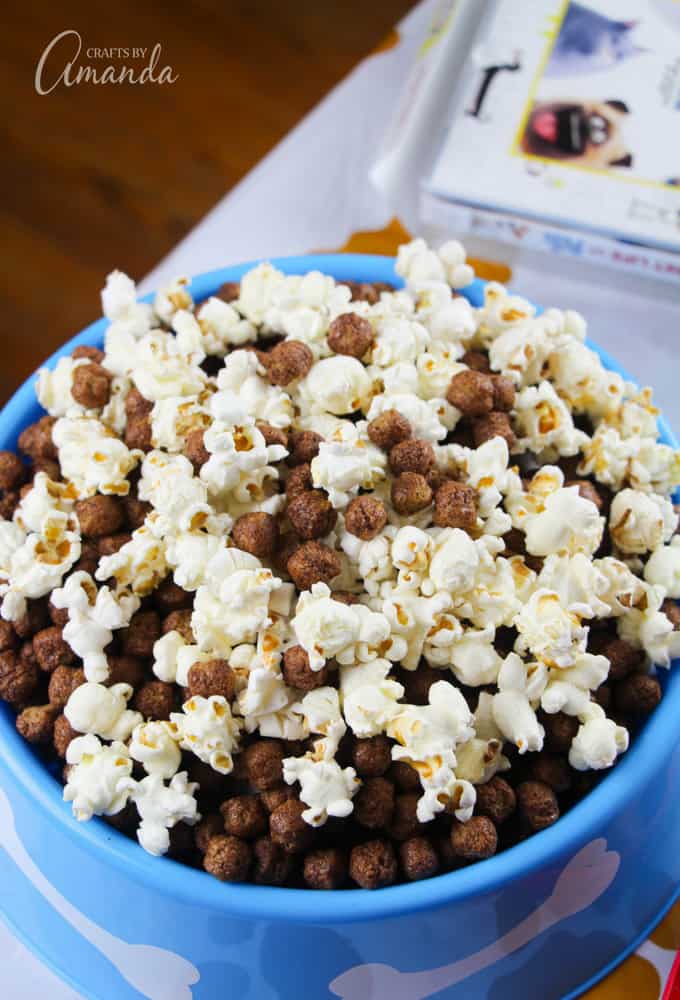 Next, we air popped some popcorn and mixed it with equal parts chocolate cereal to make our "kibble popcorn mix."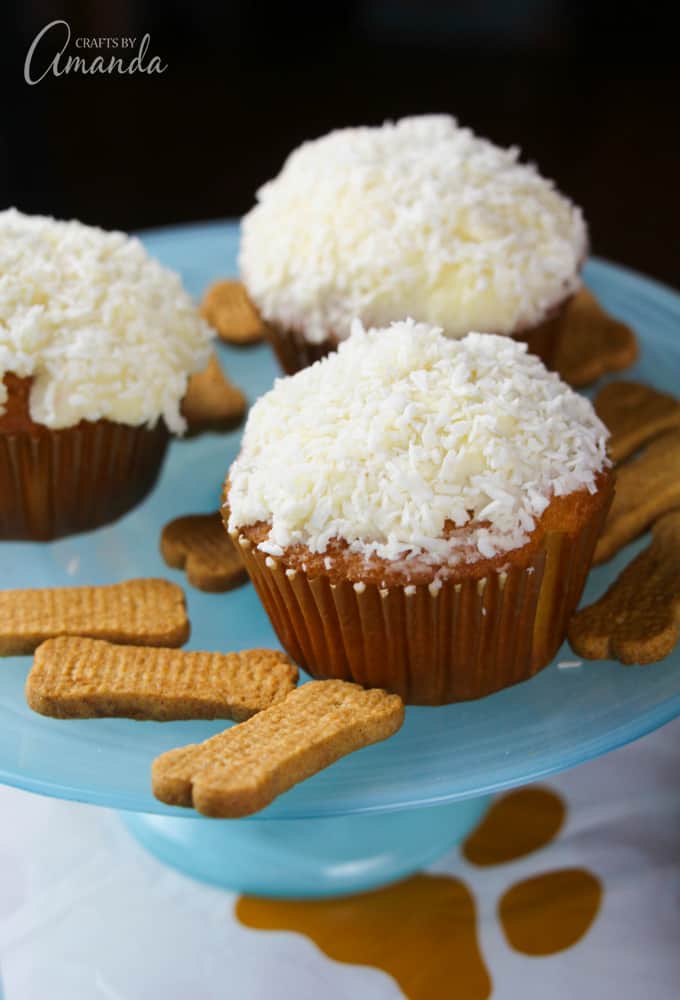 We used a boxed vanilla cupcake mix and topped it with buttercream and rolled it in coconut flakes to suggest white, fluffy fur.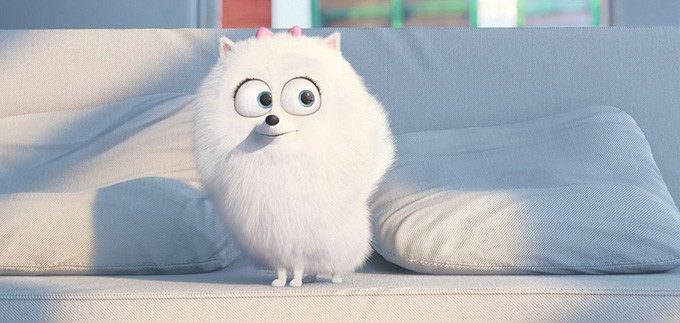 To make buttercream, mix together:
1 cup butter
4-6 cups of powdered sugar
3 teaspoons vanilla extract
2-5 Tablespoons heavy cream
Start off with 4 cups powdered sugar and 2 Tablespoons cream, and adjust until you reach your desired texture.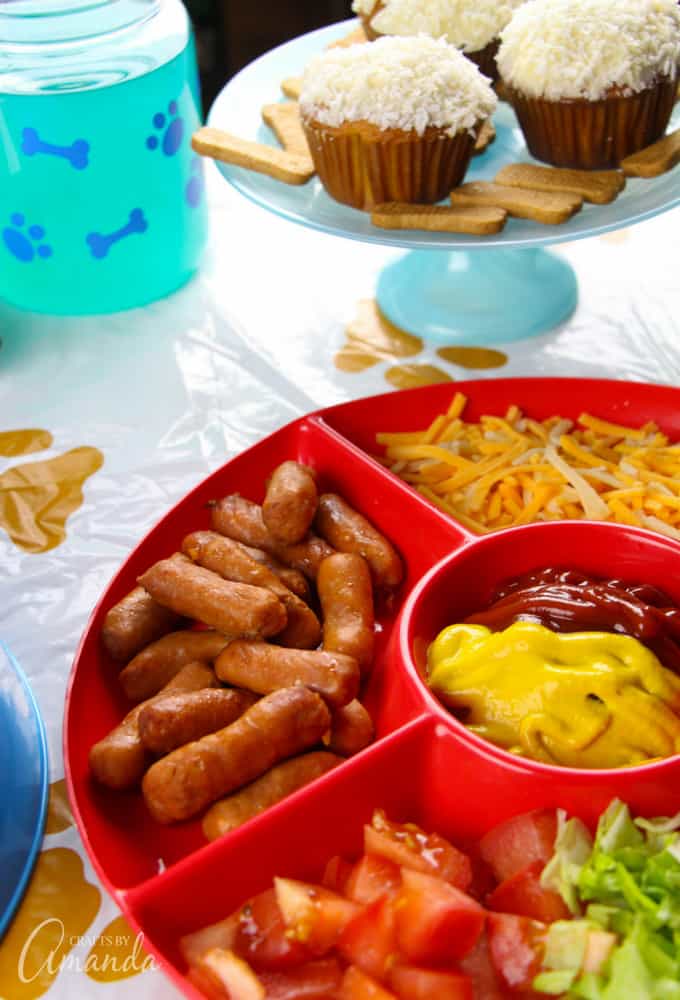 For the hot dog bar, I used a sectioned party tray and filled it with all of my daughter's favorite hot dog toppings – cheese, mustard, ketchup, tomatoes and lettuce. Free feel to substitute any of the offerings with your own favorite toppings.
We used mini sausages because they are my daughter's favorite – and they're cuter, too!
And finally, we topped the whole thing off with a glitter dog-bone chandelier!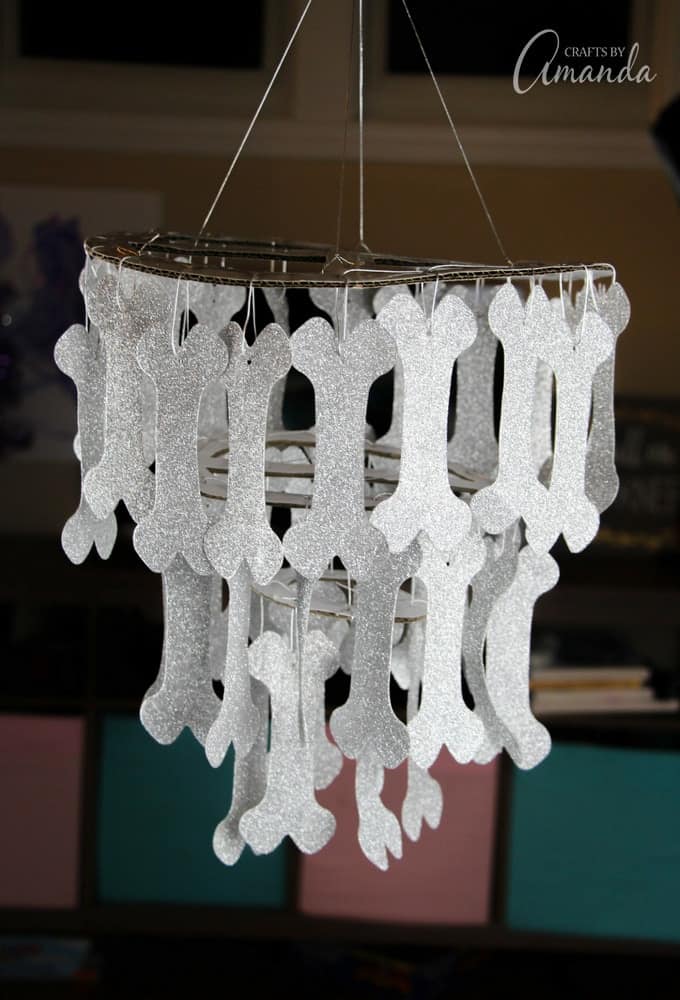 I decided we would leave making the peanut butter "puppy" cupcakes for during the movie. We were inspired by the adorable dachshund dog in the movie, and the recipe inspiration comes from my friend Beth at Hungry Happenings.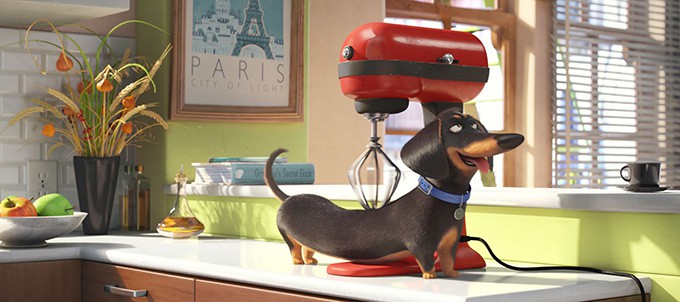 This is a great idea if you have younger kids who might get antsy sitting through a full movie – it provides a nice break while still keeping the focus on the movie night.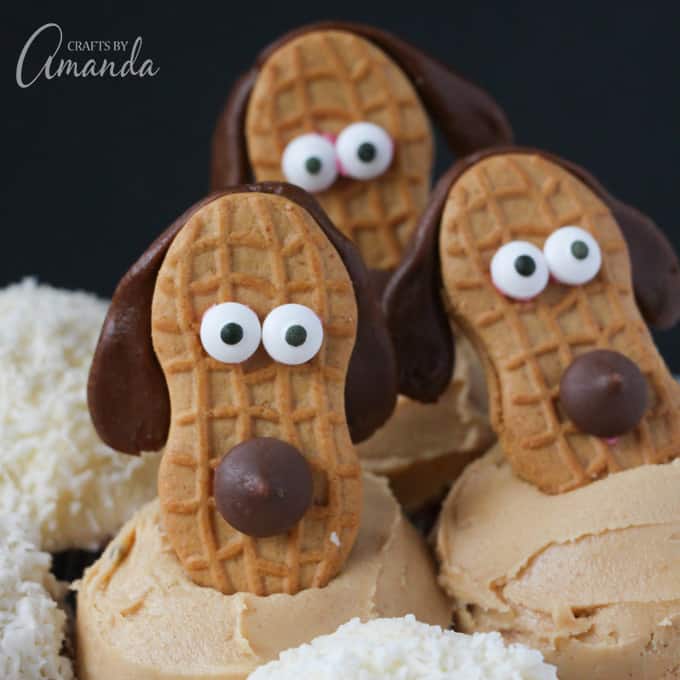 How to Make Puppy Peanut Butter Cupcakes
Ingredients:
Boxed vanilla cupcake mix PLUS ingredients called for on box
1/2 cup butter, softened
1 cup creamy peanut butter
2 cups powdered sugar
2-3 Tablespoons milk
12 Nutter Butter cookies
6-12 Tootsie rolls
12 Kisses or chocolate chips
24 candy eyes
Chocolate or icing, for attaching features
Prepare the cupcakes according to package directions and allow to cool.
To make the frosting, whip together the butter and peanut butter, then the powdered sugar. Add as much milk as you'd like to reach your desired consistency.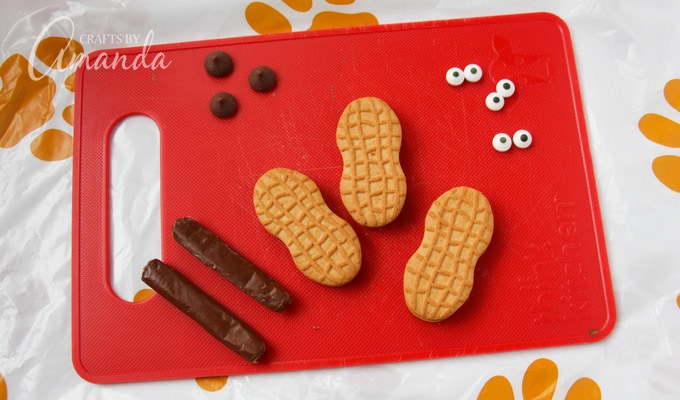 Assemble all ingredients and have on hand for when you're ready to make them with the kids.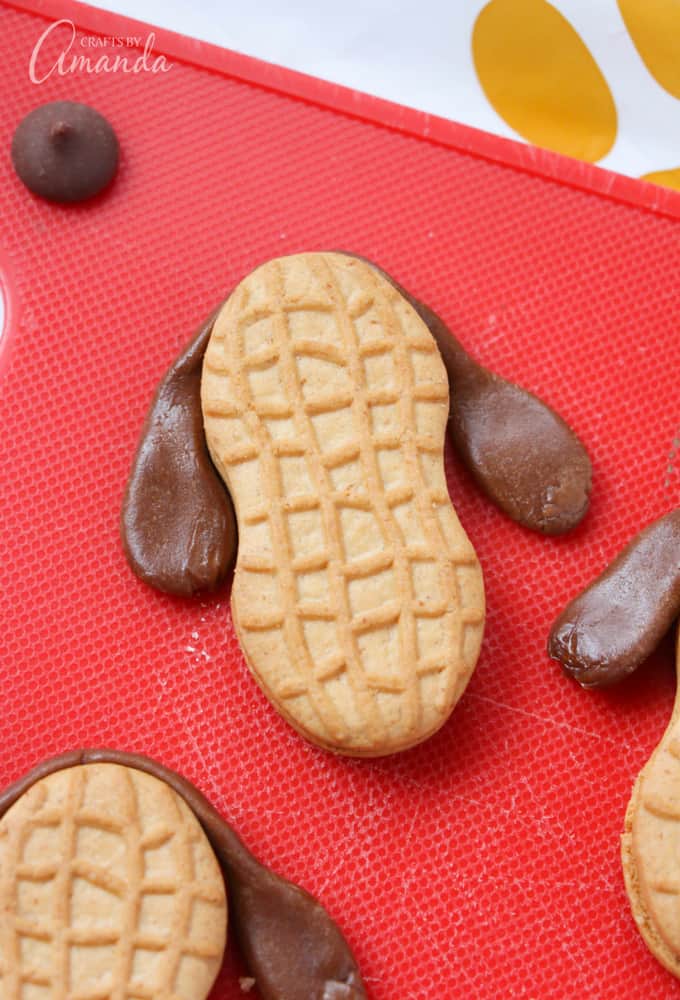 Start off by making your puppy cookies. Twist a Tootsie roll to be long and thin in the center and then "smoosh" the ends to form dog ears. Press on top of your peanut butter cookie.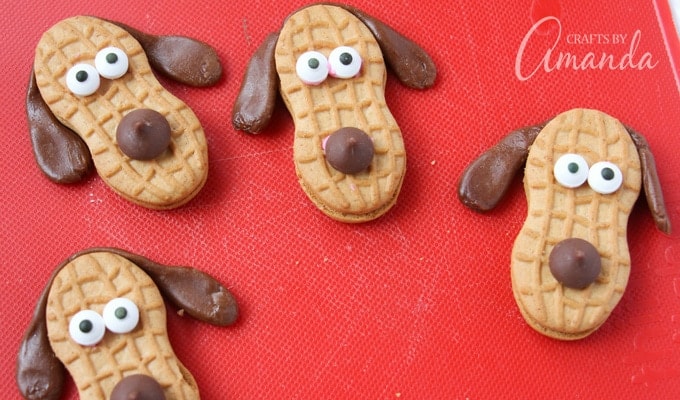 Melt your chocolate (if using) and use to attach the candy eyes and Kiss noses.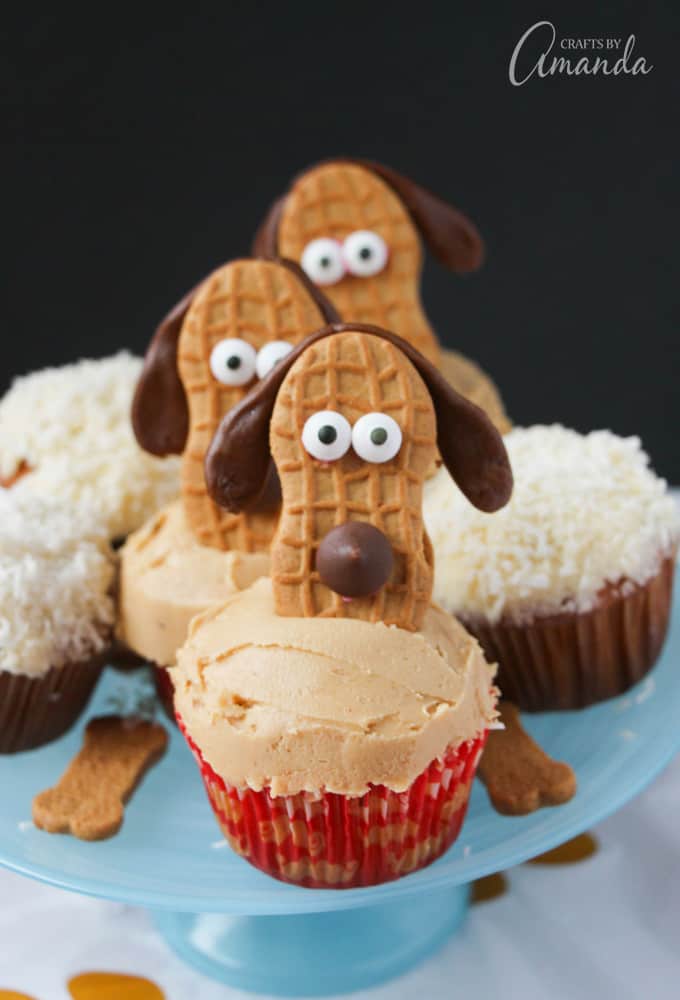 Use an offset spatula or butter knife to apply a generous amount of frosting to your cupcakes, and then securely place the Puppy cookie on top, once the chocolate has set and the features are securely attached.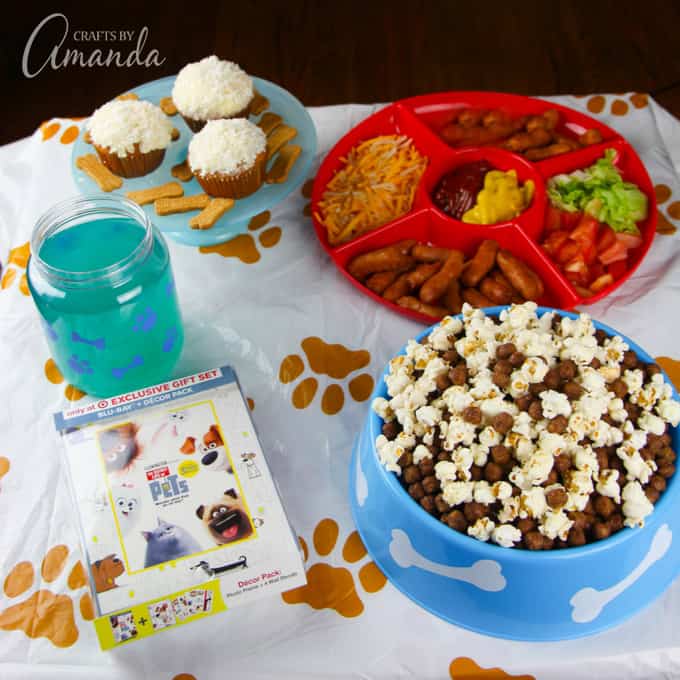 We had so much fun enjoying each other's company and some fun themed food during our Secret Life of Pets' Movie Night.
It would be such a cute gift to package up the DVD or Blu-Ray of this movie and include a small menu or invitation to a family movie night! It might just be the start of a new family tradition. The DVD and Blu-ray will be available in stores everywhere December 6, 2016.
Official Website | Facebook | Twitter |  YouTube | Instagram | Tumblr | #TheSecretLifeOfPets #PetsPack
Have you seen The Secret Life of Pets yet? What would be on the menu for your family's movie night?
Latest posts by Amanda Formaro
(see all)