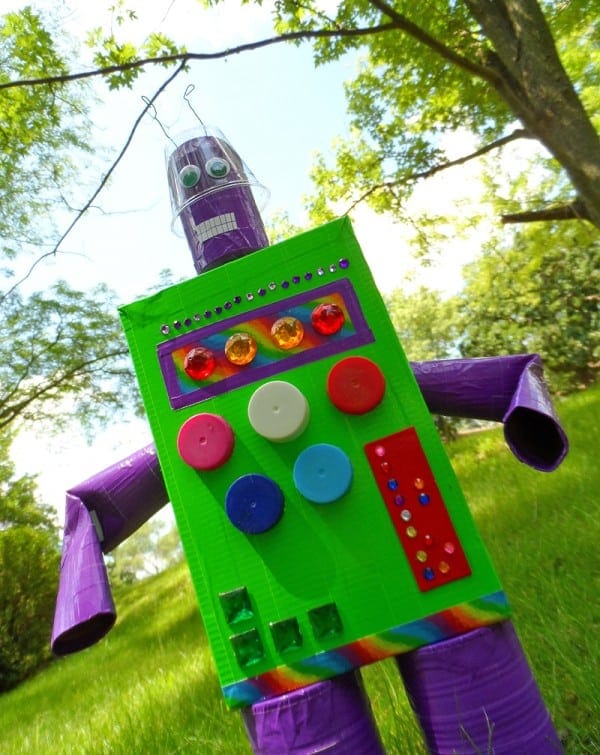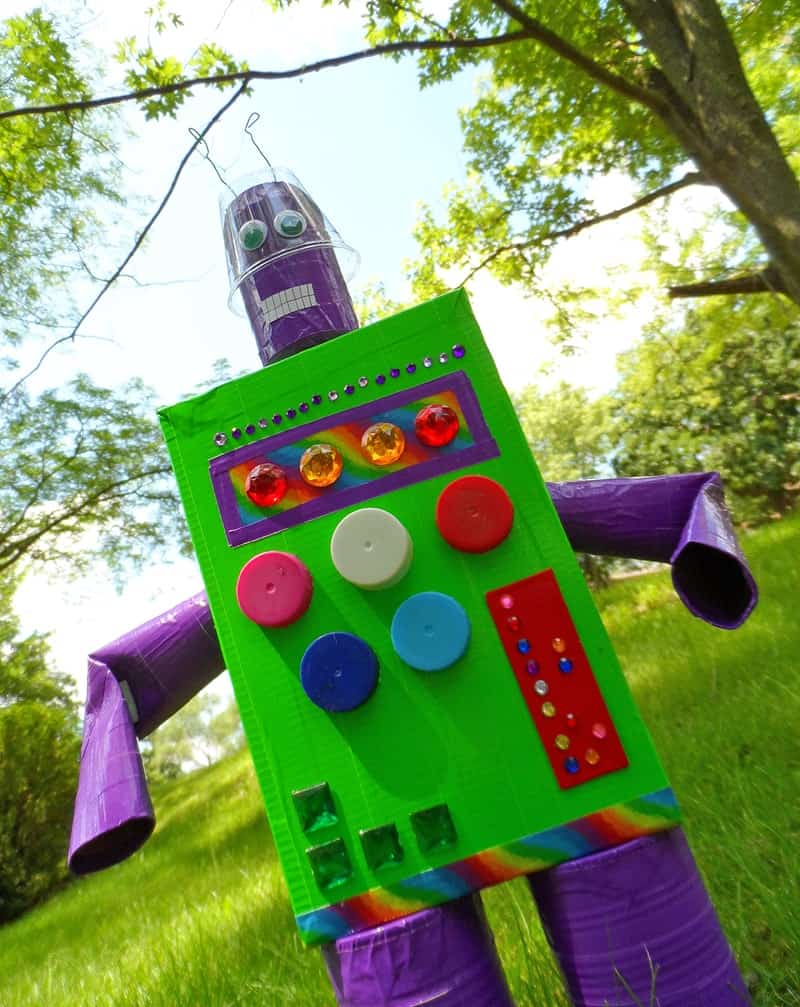 I mentioned last week when I showed you the Glow in the Dark Bowling that I'm creating projects for General Mills and Kix Cereal. This week I'll show you how to turn some recycled cans, a cereal box and cardboard tubes into a fun Duck Tape covered robot! I love this picture. It's like he's invading Earth or something. haha!
Incidentally, when I was done with this guy, I gave him to my neighbor's grandson. I wish I would have had my camera handy as the look on his face was priceless! And, isn't he a cutie? You can see his wearing the egg carton spy goggles I made last year.
Watch for a cool science experiment next week with me and Kix!
Latest posts by Amanda Formaro
(see all)