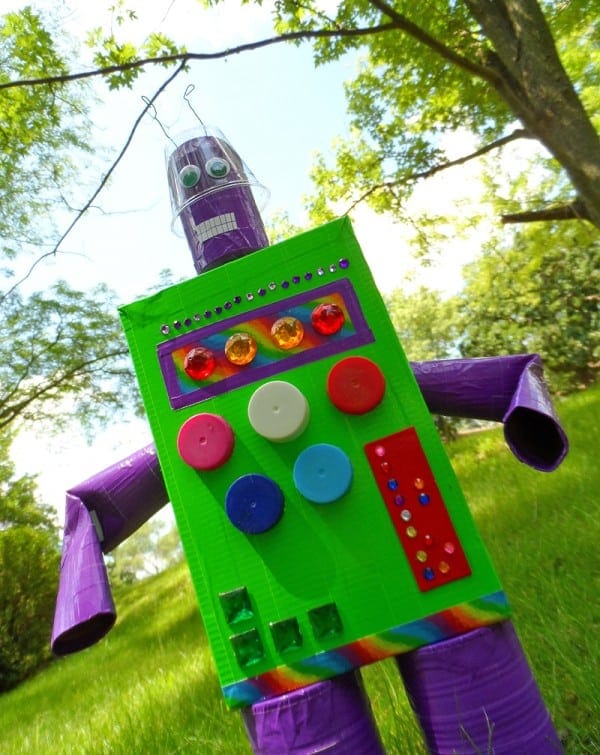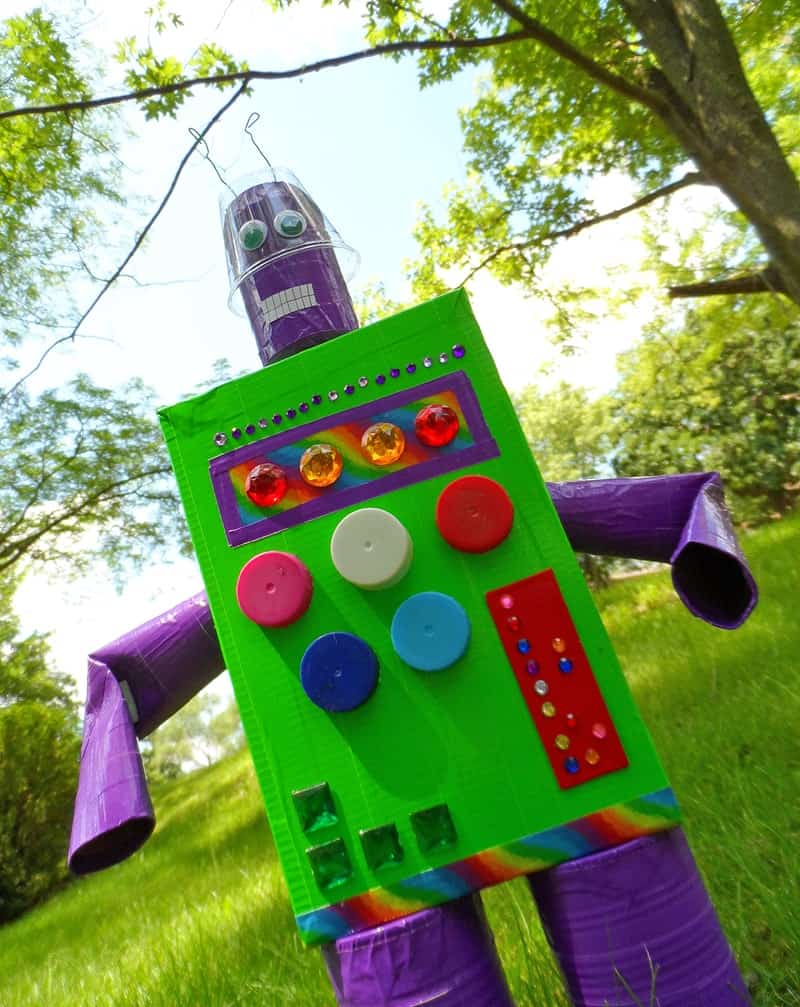 I mentioned last week when I showed you the Glow in the Dark Bowling that I'm creating projects for General Mills and Kix Cereal. This week I'll show you how to turn some recycled cans, a cereal box and cardboard tubes into a fun Duck Tape covered robot! I love this picture. It's like he's invading Earth or something. haha!
Incidentally, when I was done with this guy, I gave him to my neighbor's grandson. I wish I would have had my camera handy as the look on his face was priceless! And, isn't he a cutie? You can see his wearing the egg carton spy goggles I made last year.
Watch for a cool science experiment next week with me and Kix!
Amanda Formaro is the crafty, entrepreneurial mother of four children. She loves to bake, cook, make kid's crafts and create decorative items for her home. She is a crafting expert and guru in the kitchen and has appeared online and in print publications many times over the years. She is also the editor for the Home & Garden channel at Craft Gossip and owner of FunFamilyCrafts.com.
Latest posts by Amanda Formaro (see all)