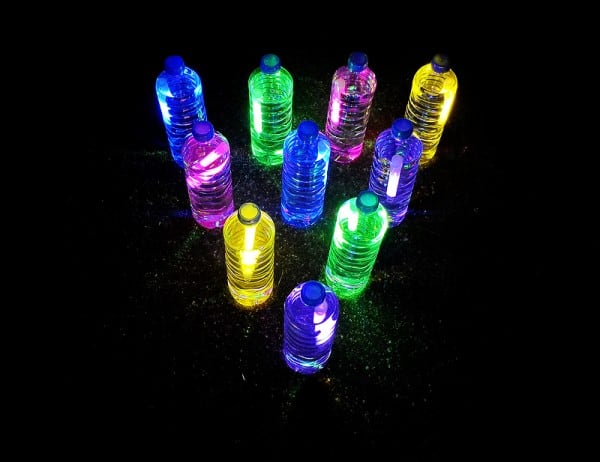 I'm excited to announce that as of today, I will be posting a new craft project or kid's activity over at KixCereal.com once per week! Each Wednesday I'll share a new activity or craft that's easy and fun for your kids. I've worked with General Mills before several times through my cooking blog (do you remember the Monster Brownies from a few years ago?), but this is the first time a collaboration has taken place through my craft blog. I love working with the great team at General Mills and am thrilled to be posting for Kix.
Today's activity is not only great for nighttime summer fun (think camping, flashlight tag, ghosts in the graveyard, woot!), but this would also be a really fun game for a sleepover or slumber party any time of the year.
Head over to KixCereal.com to check out Glow in the Dark Bowling!
Amanda Formaro is the crafty, entrepreneurial mother of four children. She loves to bake, cook, make kid's crafts and create decorative items for her home. She is a crafting expert and guru in the kitchen and has appeared online and in print publications many times over the years. She is also the editor for the Home & Garden channel at Craft Gossip and owner of FunFamilyCrafts.com.
Latest posts by Amanda Formaro (see all)