After eighteen wonderful years of working from home I have finally decided to take the plunge and rent a space in town that will serve as my craft studio and office. Working from home has been a blessing but comes with its own challenges, one of those being that it can be difficult to "come home" from work because it's always there, staring you in the face. This is a super exciting move for me and I can't wait to share all the details with you!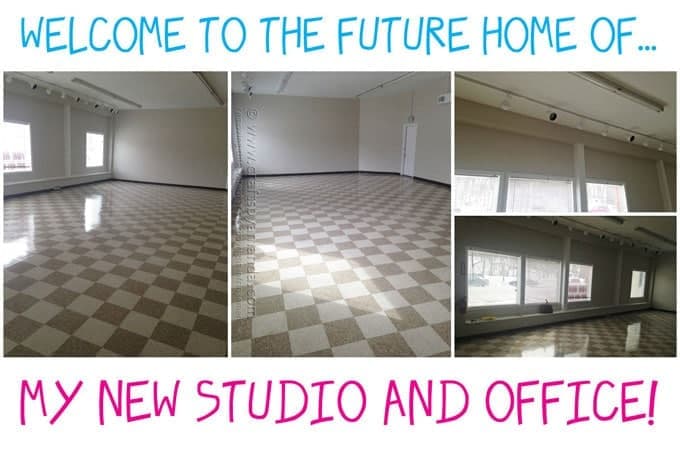 This all happened pretty quickly, so I'm considering the whole thing fate. You may have seen my announcement last week on Facebook here. Or if you follow me on Instagram, you may have seen a few posts about it too. A couple weeks ago I was talking to a good friend of mine on the phone. She was talking about what she had done on her day off. That's when I told her how much I envied her for having a job outside the home. After high school I worked in Corporate America for several years in the finance and accounting fields. I quit to raise my kids in September of 1997 and got on the Internet just a couple months later. I love the freedom of working for myself and have worked hard to get where I am now. I wouldn't give that up for the world. Plus I had the opportunity to be here while my kids grew up, and I'm so very thankful for that. But they are just about grown now with my youngest at 16 and my oldest almost 24.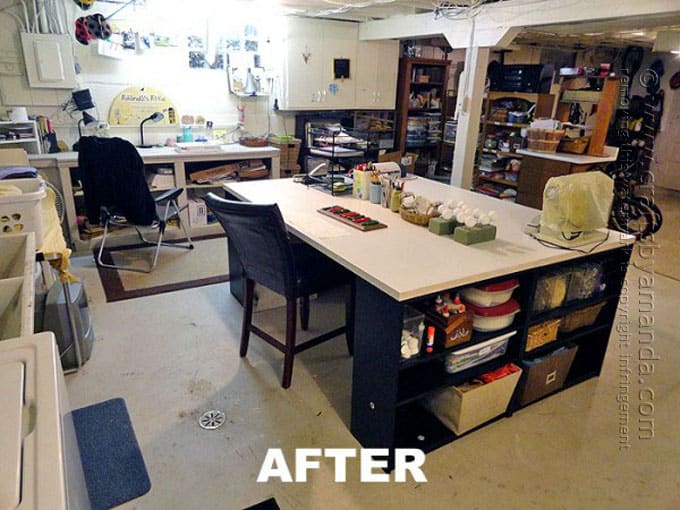 Having my craft studio in the basement and my desk in my bedroom means that work is always here. In the last few years I've come to realize that I really don't have a life outside of my work. Work surrounds me. I am in this house all the time and feel like I always need to work.
If you know someone who has worked from home for a number of years, they will probably tell you that the freedom can actually put a toll on your self esteem, if you let it. In 1997 I wouldn't have walked out of the house without makeup on. Now I go to the grocery store in a ratty pony tail without a trace of make-up. I'm not saying that people shouldn't feel comfortable doing that. What I am saying is that I allowed myself to get frumpy, and personally I don't like the way that feels. I've gained a lot of weight and don't take care of myself the way that I should. While we should never allow judgement from others to dictate our appearance, we shouldn't just give up either. I feel like I did that. I gave up on how I looked because I was the only one home all day. No coworkers. No one to go to lunch with. In the last 4 or 5 years I've been attending conferences and trade shows and have occasionally felt out of my element. Out of touch. I was surprised at how low my self esteem had become being so isolated.
With this new space I can get up and go to work everyday. Just like I used to so many years ago. While it will still be just me in the office, there are adjoining units, and it's right in the middle of town. So I will have people to interact with on a daily basis. Something I haven't had outside of my computer for far too many years. Another big benefit is that I can leave each night and go home. I can actually have a life again. I love my work, I do, but it consumes me. I've tried setting office hours, and was pretty good at it, but the computer is always here, always a temptation. Now it won't be.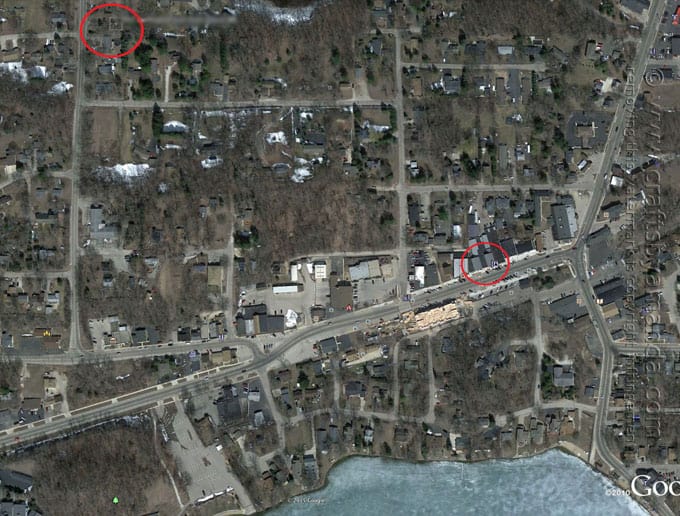 As I mentioned it's in the middle of town, on Main Street, across from the Chamber of Commerce, the library and even Subway. It's literally a two minute drive from my house and very close to the lake as well. On the map you can see my house in the upper left corner, then the studio in the lower right.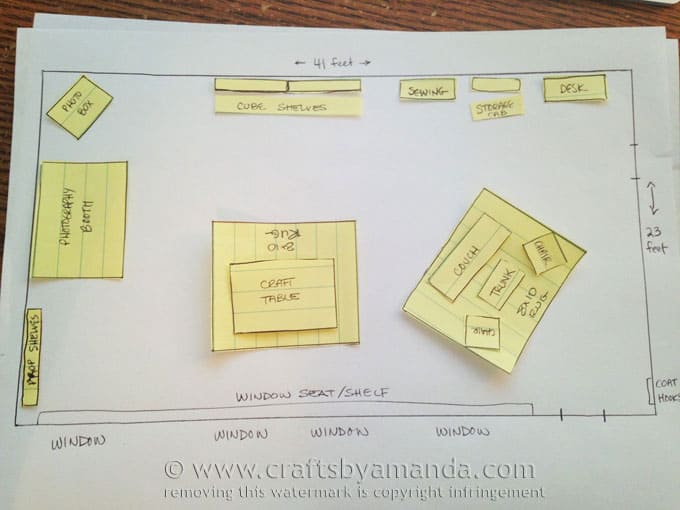 I've mapped out the design and plan to have a seating area right inside the door. (You can see my final furniture selections below) Because the flooring is a tan and white checkered tile, I'll start with a large gray area rug with a smaller white area rug layered on top. I have an old rustic dark brown trunk I bought from a garage sale a few years ago that will serve as my coffee table. The white futon couch and two blue chairs with complete the area.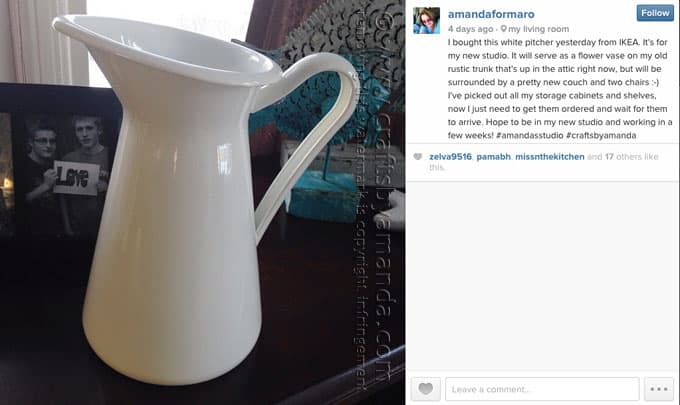 I found this fun white pitcher at IKEA and plan to fill it with bright flowers in the center of my rustic trunk. I also picked out some gorgeous pillows (see collage below) for the couch and I'm sure I'll be grabbing more later.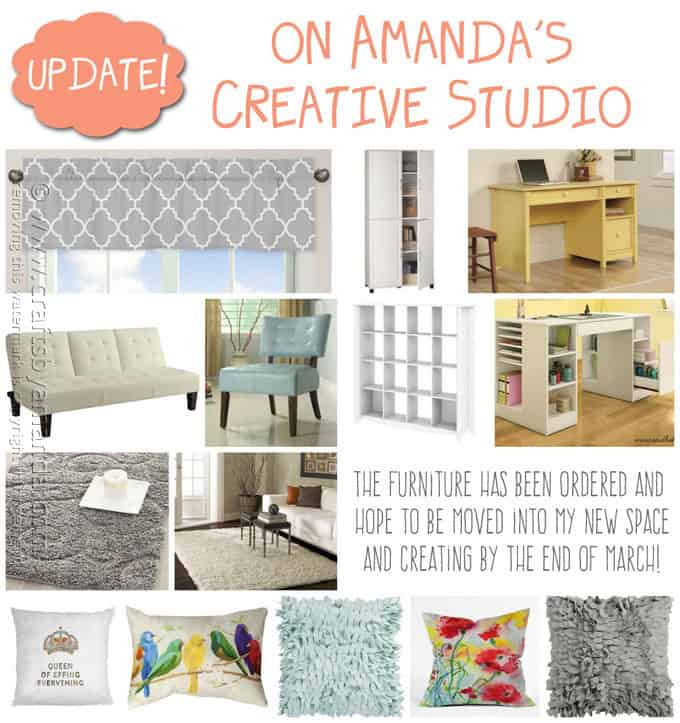 There's an entire wall of windows, letting in plenty of natural light, which is perfect for photos. I found some wonderful valances that should fit perfectly – they are gray with a quatrefoil design. The windows also have a long window seat. It's not super deep, but perfect for a few books and pretty pillows!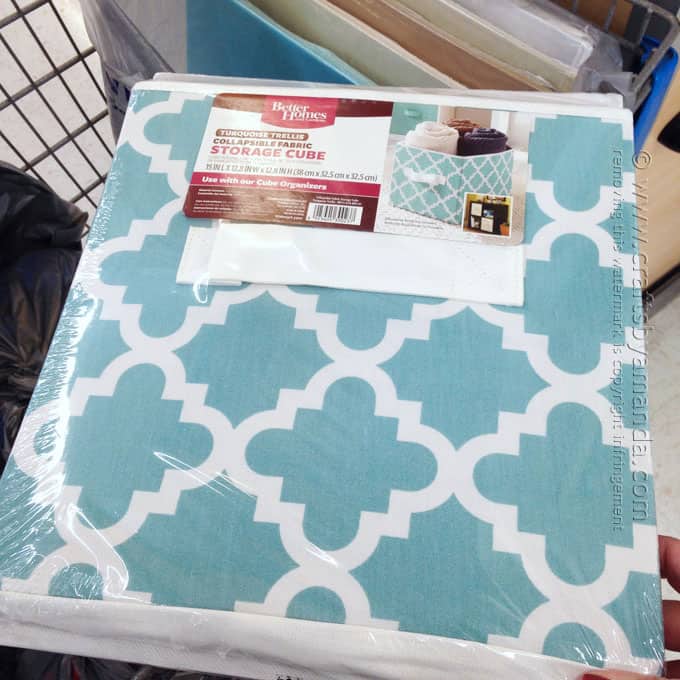 It's over 900 square feet with tons of space for my 5′ x 7′ craft table, photo setup, computer desk, storage and more. I'll need a LOT of these storage cubes I found at WalMart to fill the awesome cube bookshelves that will be arriving soon!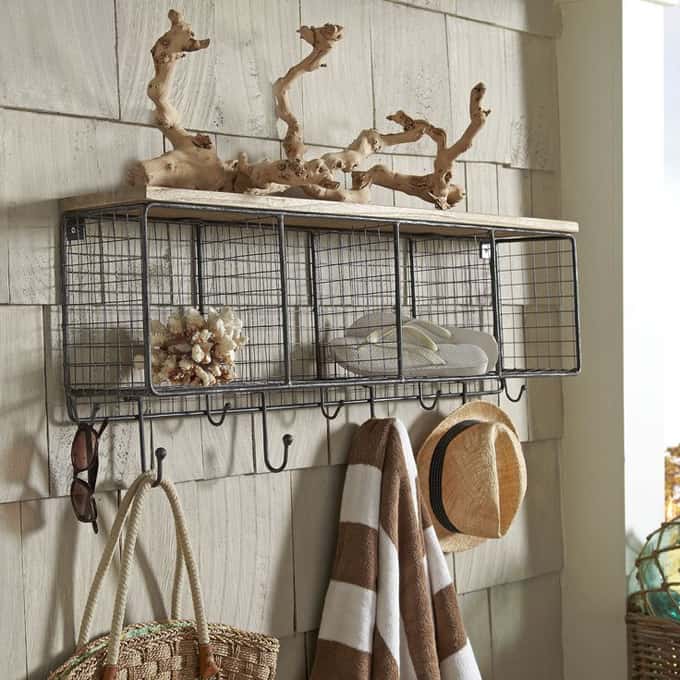 I wanted to add a bit of rustic to the contemporary look of the furniture. I'll be using my old trunk as a coffee table and thought this cool coat rack from Birch Lane would tie things in nicely!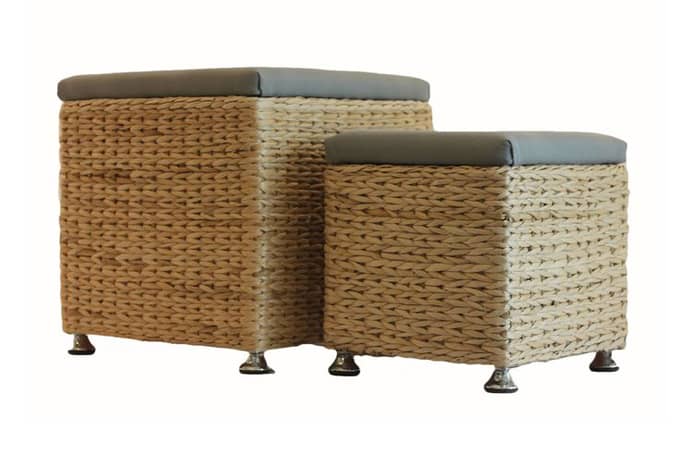 I also decided to get this pair of ottomans. They'll serve double duty as both a seat for people to tie their shoes under the coat rack, or as additional seating or a side table when needed.
I've partnered with the amazing people over at WayFair to help me furnish this space and make it my own gorgeous retreat to work in. I'm floored by how much they have to offer and spent hours perusing their site! I started a pinboard where I added all sorts of ideas before narrowing it down to what will actually fill my studio space.
Here are the amazing pieces that will occupy my space: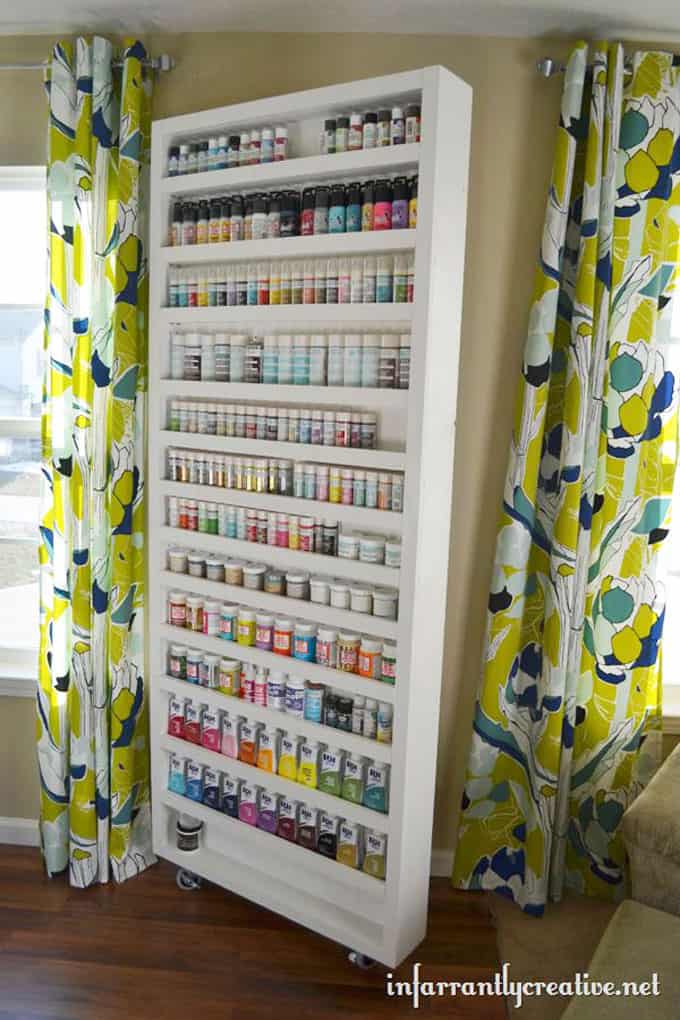 I'm hoping I can get my talented son to make me this amazing paint storage from my friend Beckie's craft room makeover. I want one! I think I could attach it between my third and fourth window.
Now that everything is ordered all I can do is wait for it to start arriving! I'll have another post later showing you how it all fits together, so be sure to follow along on Instagram and Facebook to see updates and progress shots as well! So excited!
Latest posts by Amanda Formaro
(see all)