Are you searching for a fun Valentine's Day game to play with your family? Look no further than this adorable printable Valentine bingo game.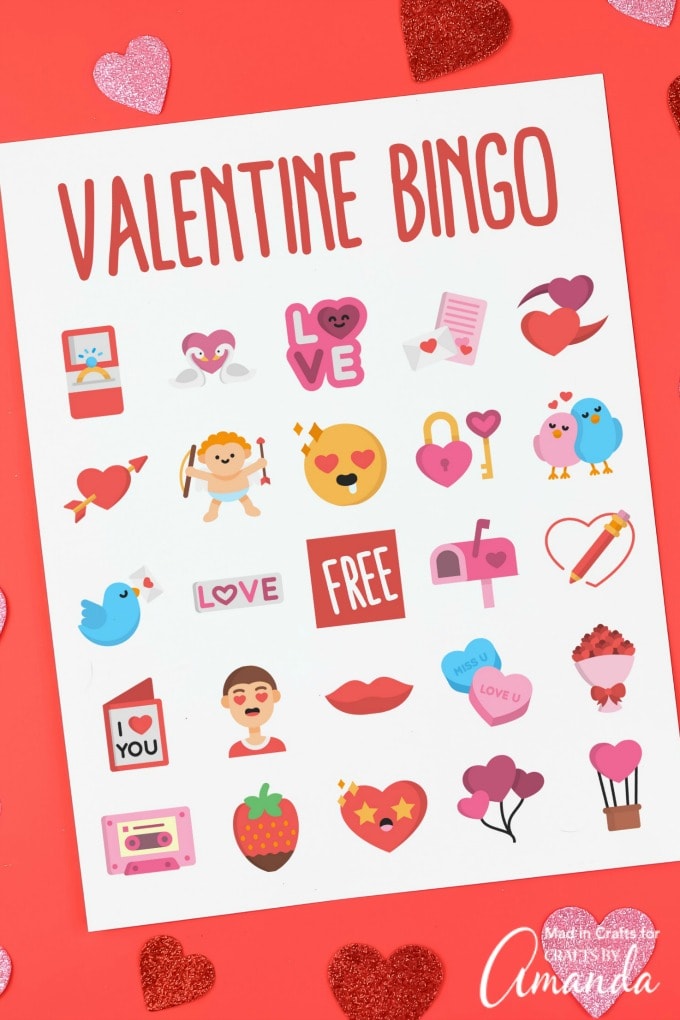 Printable Valentine Bingo
Bingo is a fantastic game to play with people of all ages.  This pictorial version of the game allows even pre-readers to play along. Since bingo tiles are pulled completely at random, it's a new game every time you play.
Just like I did for the Halloween Bingo game, I have created two different sizes of playing cards.  The full-sized card print one game card on each 8.5″ x 11″ piece of paper, while the half-sized card print two to a sheet.  The half-sized cards will save you a little bit of paper and printer ink but will require you to use smaller bingo markers. Every one of the printable PDFs is completely free for you to download!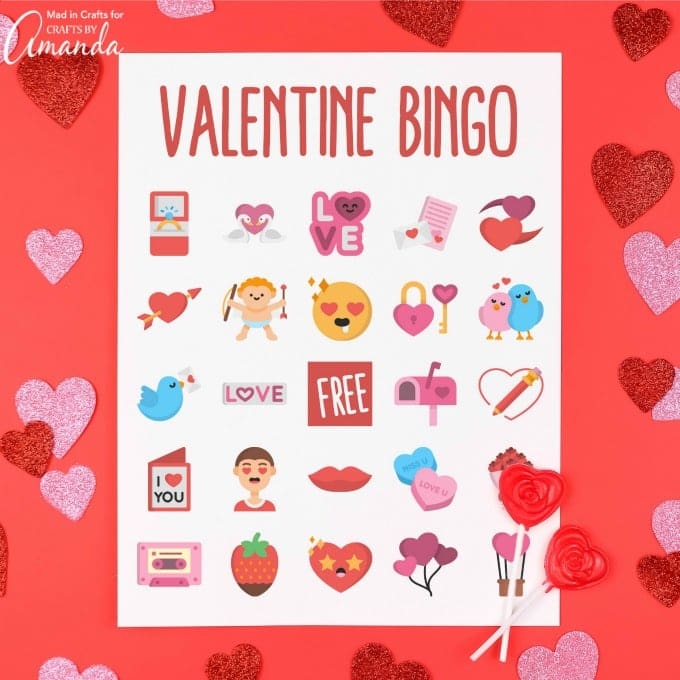 You will need: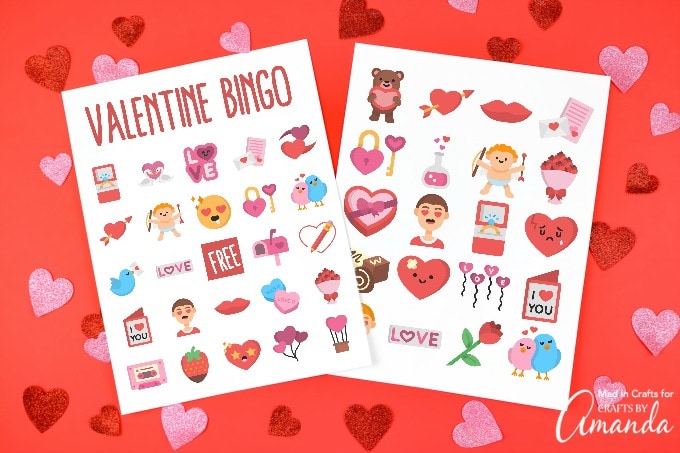 Begin by downloading your choice of either the half- or full-page bingo card PDFs and the bingo tiles PDF to your computer. Load your color printer with light cardstock and print the PDFs using the highest quality printer settings. You might be able to get away with using regular copy paper for this project, but your bingo boards will be pretty flimsy. That's why I recommend a light cardstock.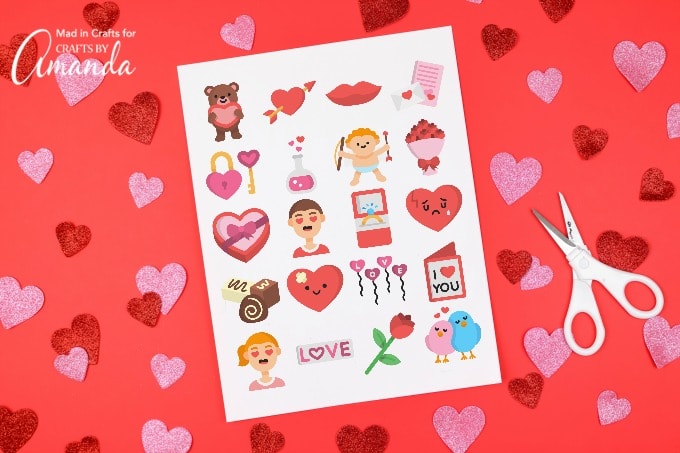 If you have chosen the half-page bingo cards, you will need to cut those cards down the middle to separate them after they have printed. Next cut the bingo calling tiles into squares. You can absolutely do the cutting with regular scissors, but a paper trimmer will make the work go just a bit faster.
Now you can get to playing Valentine Bingo! Each player should receive a bingo card and a stack of card markers. Valentine's candy or foam hearts would make very cute themed bingo markers as well.
Next, place all of the bingo tiles into a bowl. The bingo caller will pull one tile at a time, describe the picture, and allow players to cover the corresponding image on their cards with a bingo marker. Keep pulling tiles until a player gets five in a row horizontally, vertically, or diagonally. That player should then yell "BINGO!" and step up to receive a prize.
When you start a new game, switch the game boards around and choose a new caller. Even the little one in your family will be able to take a turn at being in charge of pulling the bingo tiles from the bowl.
Need a prize idea? Check out our adorable Valentine Treat Buckets for a fun prize to stuff full of candy. And if you are looking for another fun project for Valentine's Day, see these adorable Twirling Lovebugs or these Free Valentines Printable cards, toppers and tags!
This post originally appeared here on Jan 17, 2020.

Latest posts by Jessica Hill
(see all)