These adorable valentine printables are your one-stop shop for all things Valentine's Day. It's as simple as click, print, and gift with this free printable package.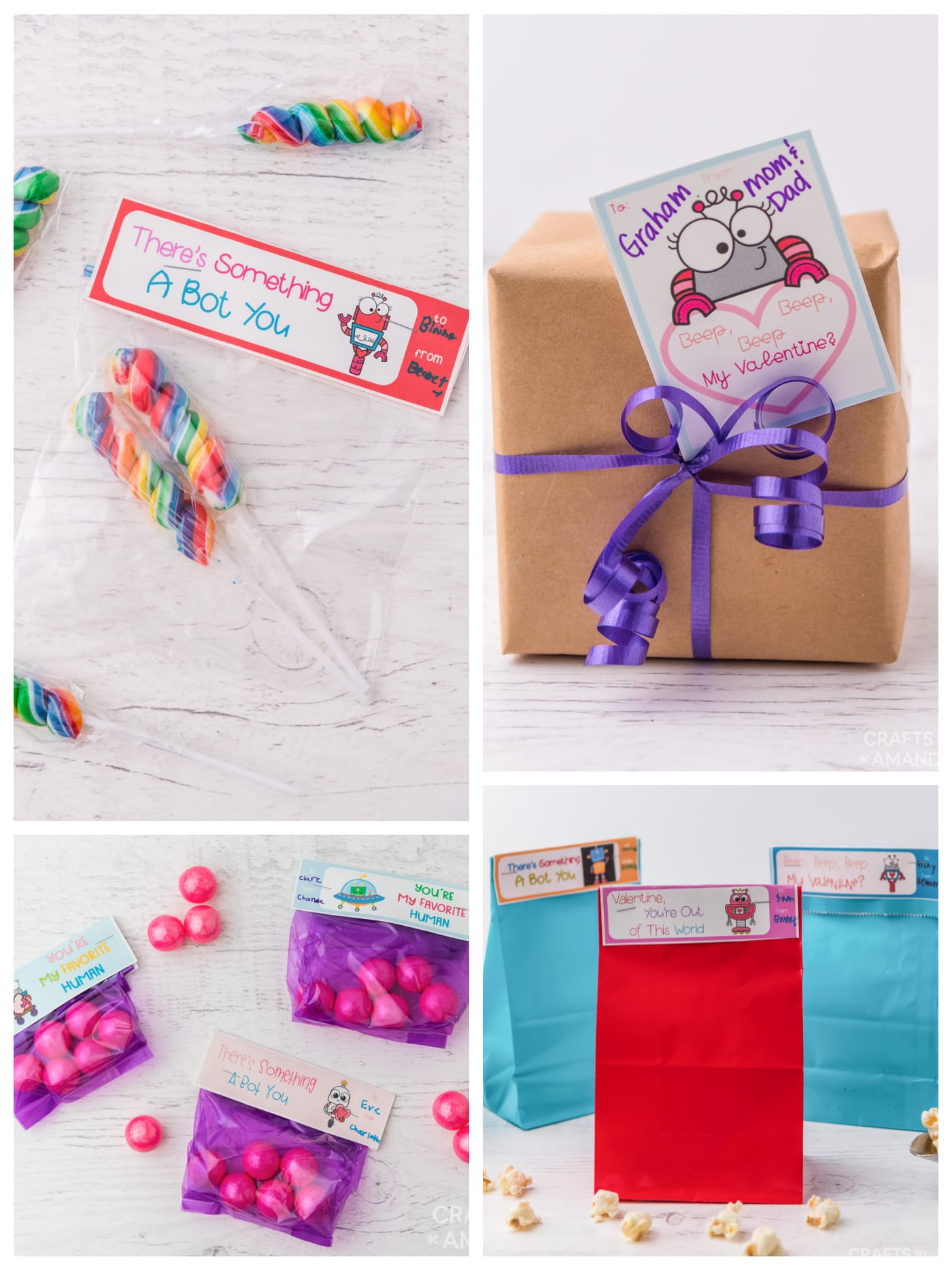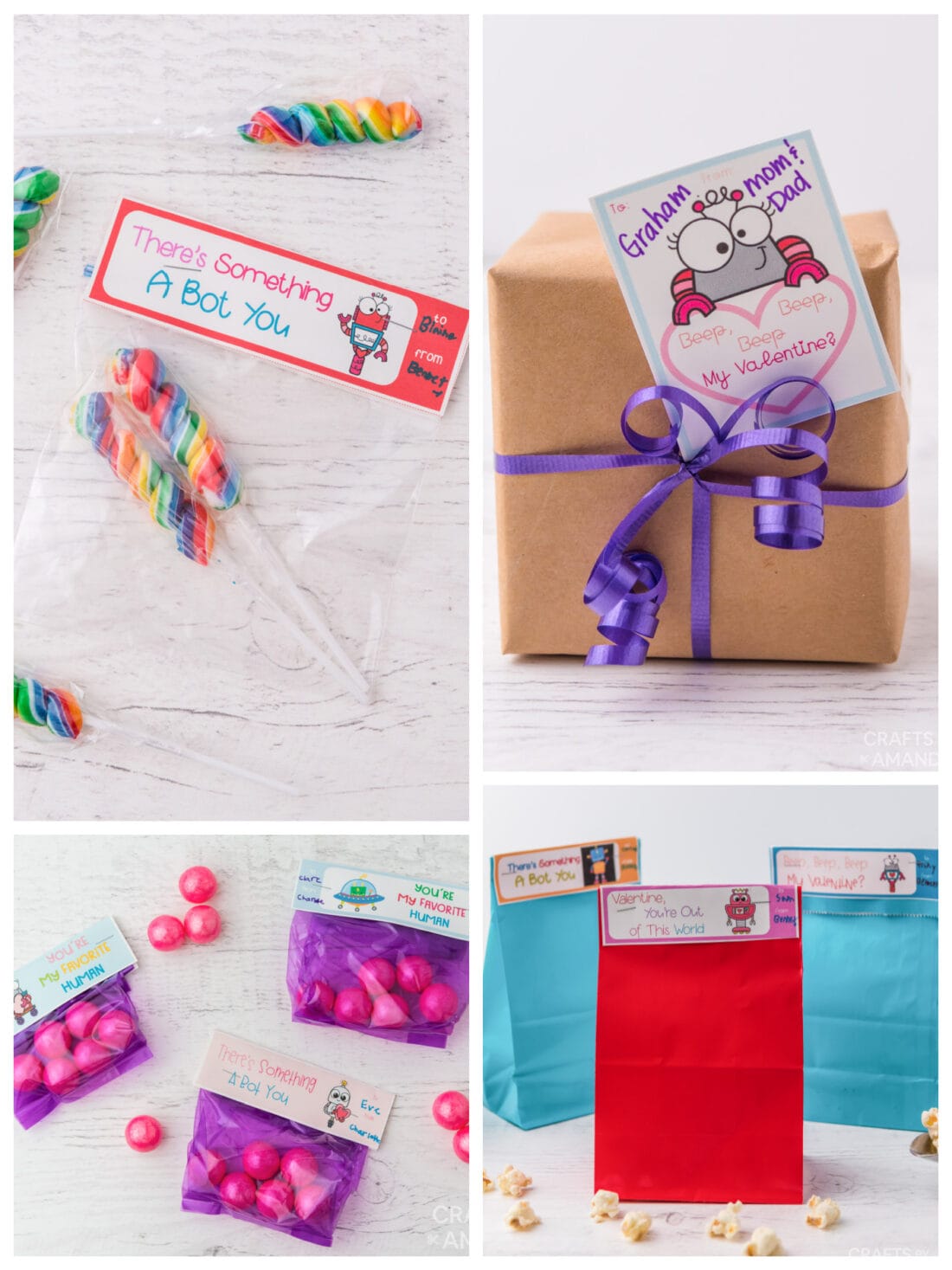 Why we love this project
Robot themed Valentine's never go out of style, and they're great for any child. We've included free printable Valentine's Day cards, bag toppers, and gift tags in a large variety of robotic-cuteness all with sweet sayings to tug at your heart strings.
We love robots, if you'd like to create a handmade robot card, check out our Robot Valentines for an extra special touch!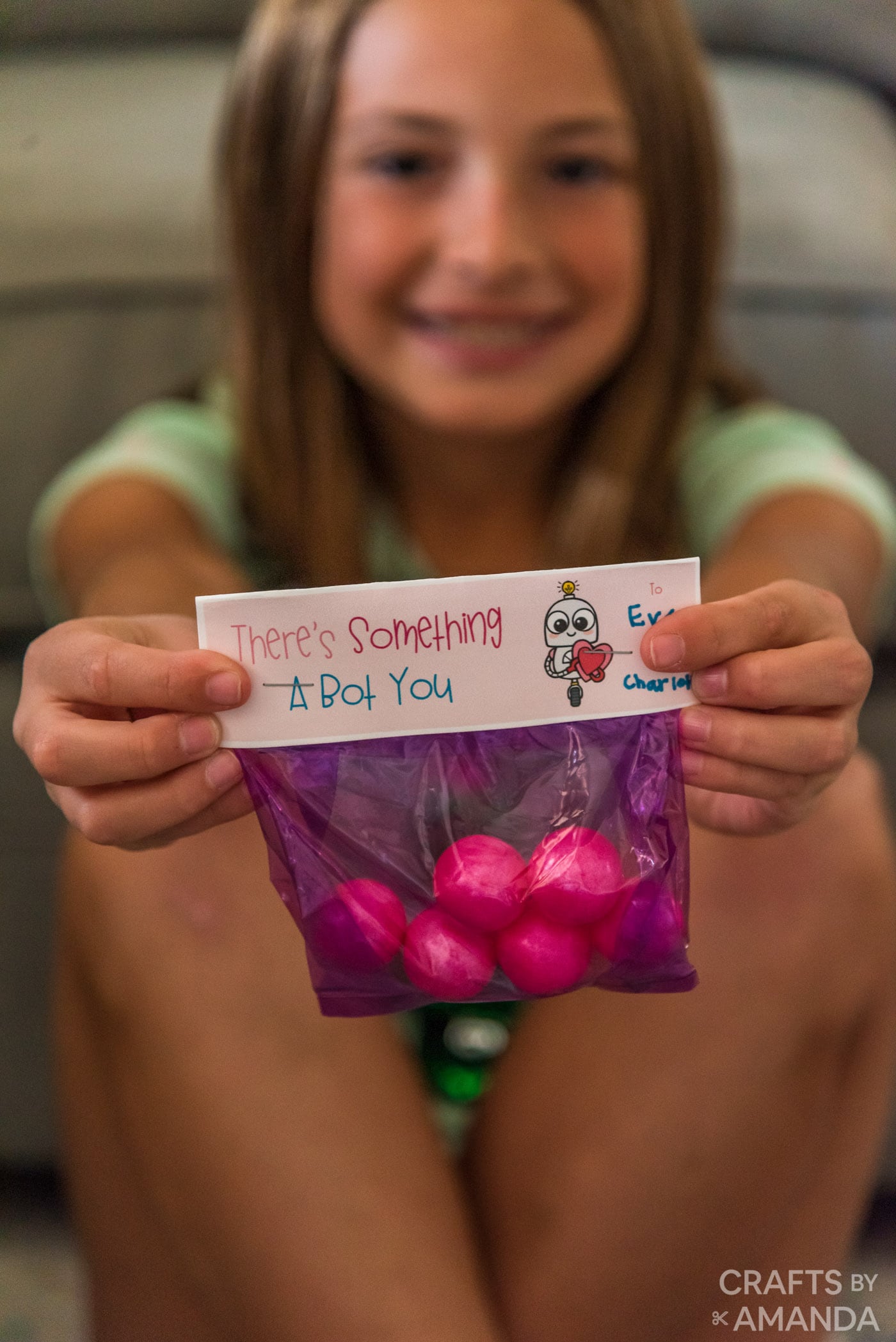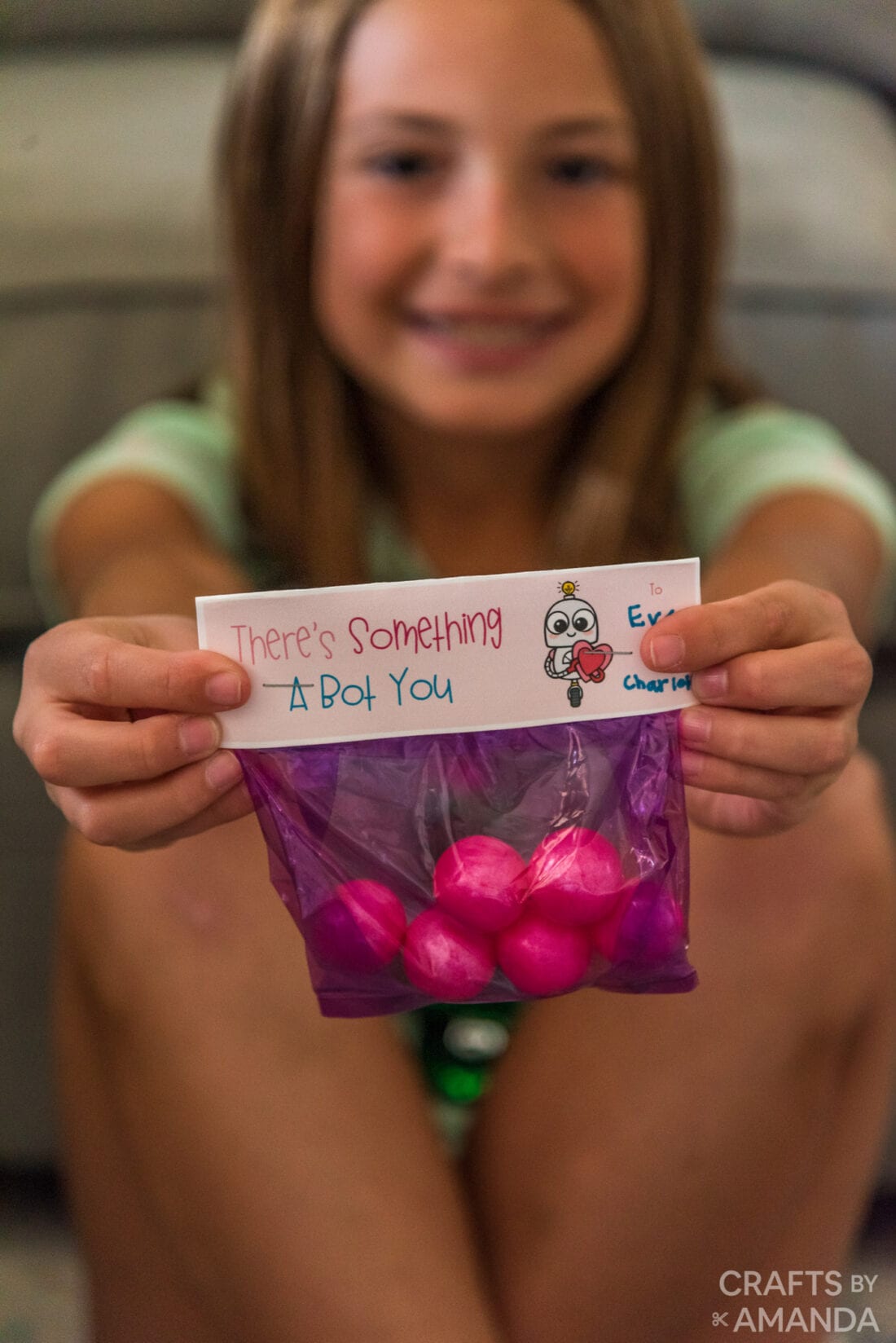 Giant Set of Free Valentine Printables!
Download and print as many or as little as you want. Pick and choose or grab them all! Just look at how many there are to choose from!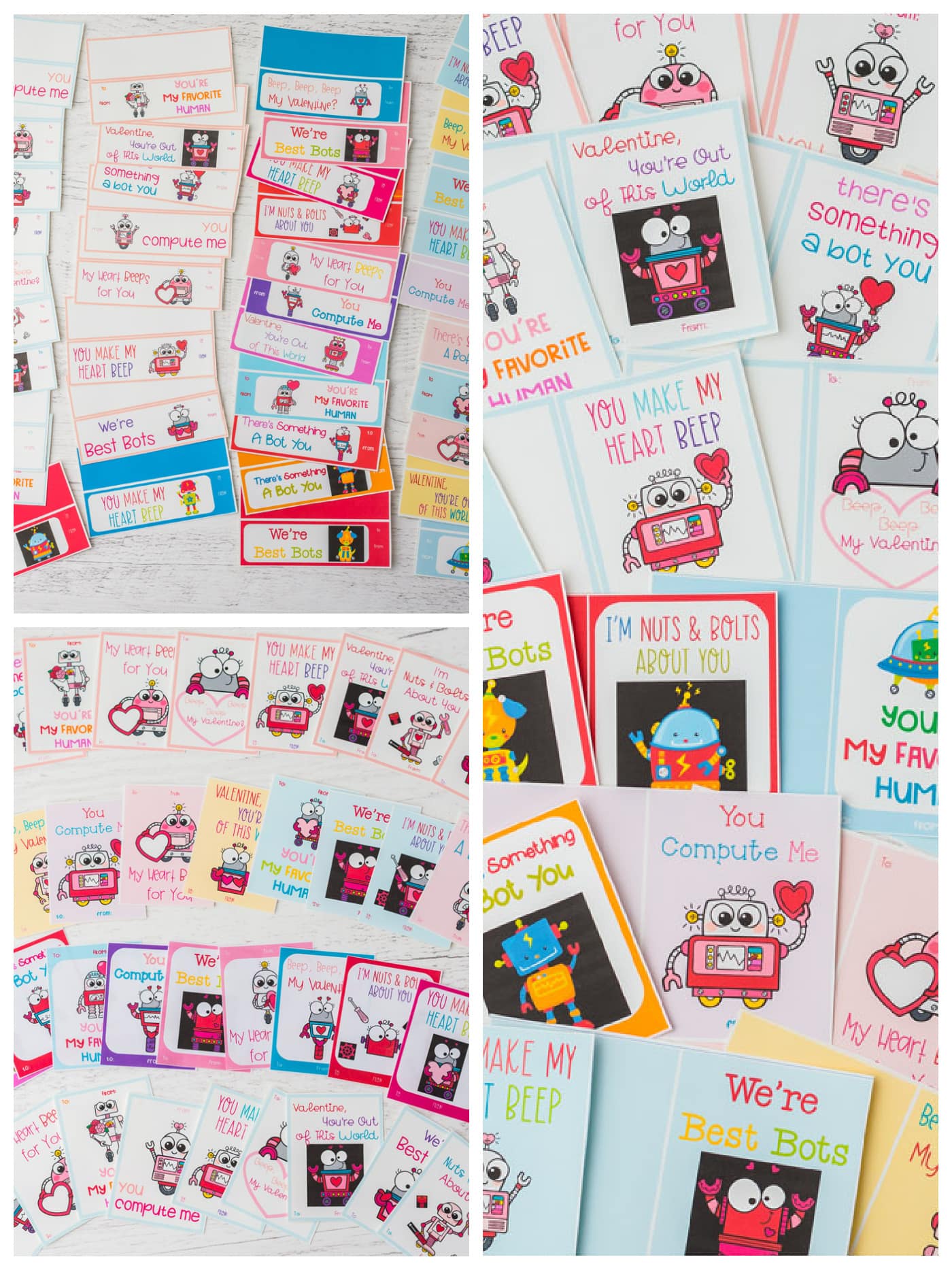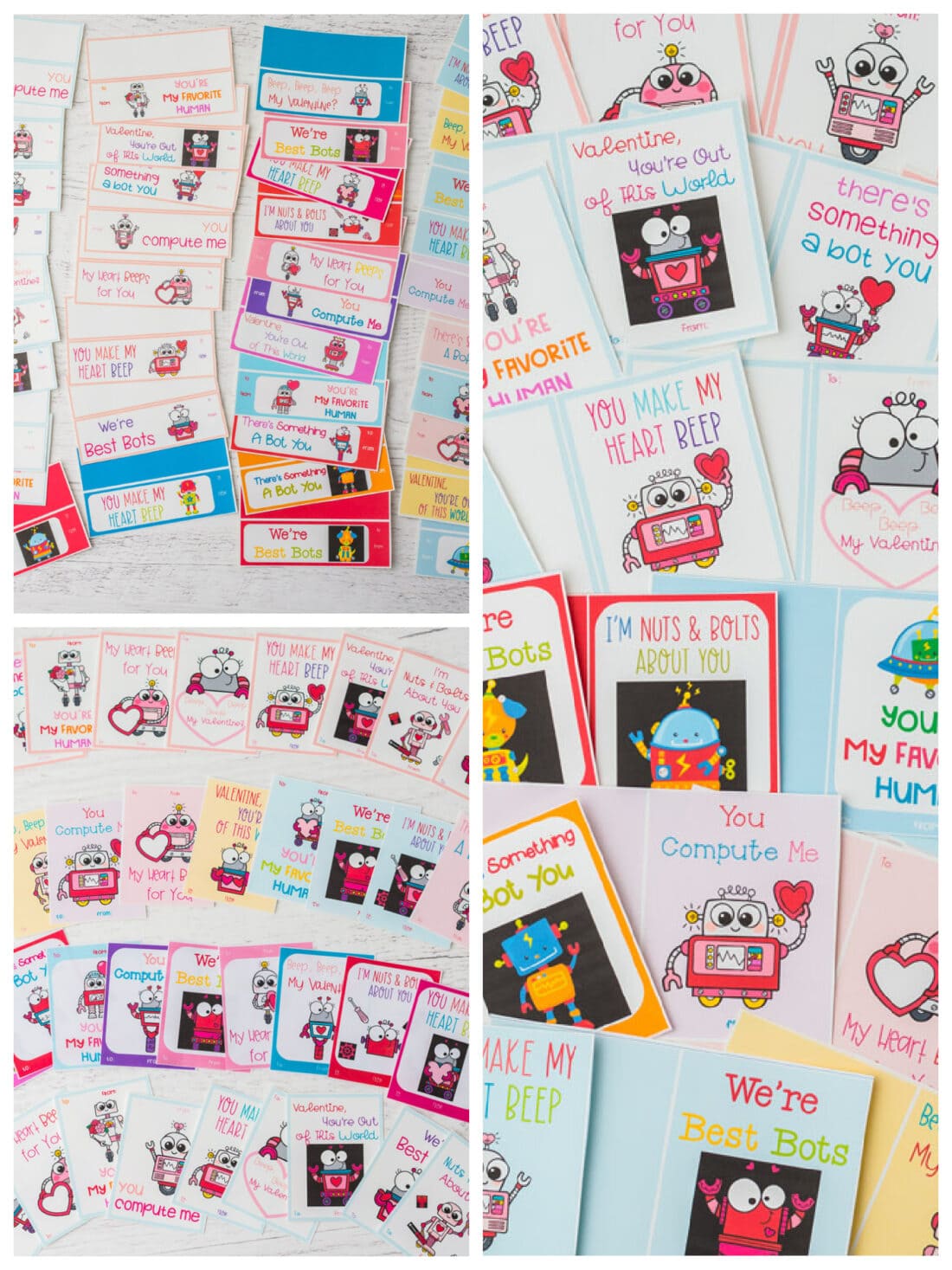 Here's Some Tips
You'll want to use white cardstock for these printables as it's sturdier and not see-through. Then, simply use a paper cutter or scissors to cut out the individual Valentines.
Use staples to attach the bag toppers onto a plastic bag or a paper treat bag after cutting out the designs.
For the cards, fold on the white line in the middle to create a foldable card.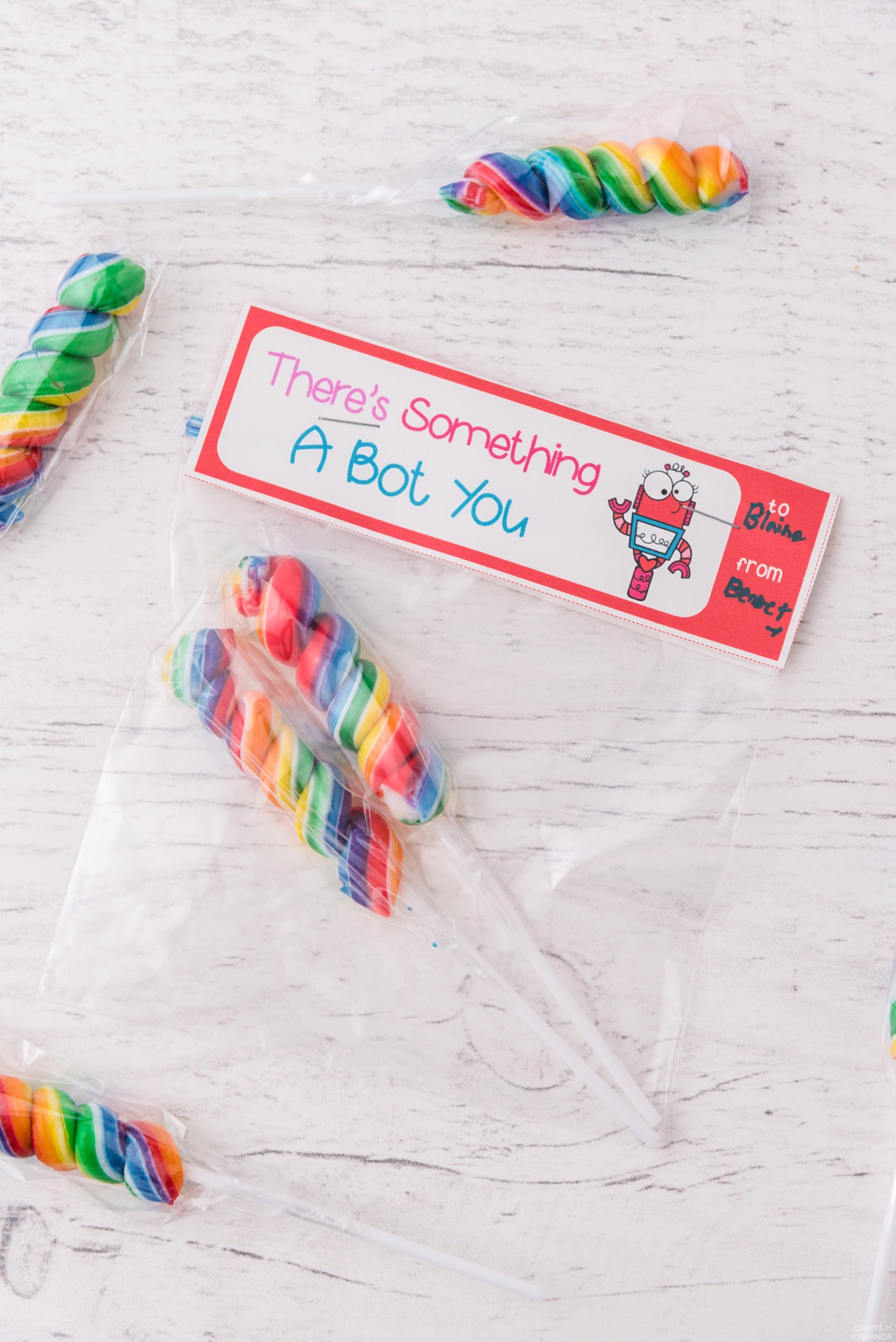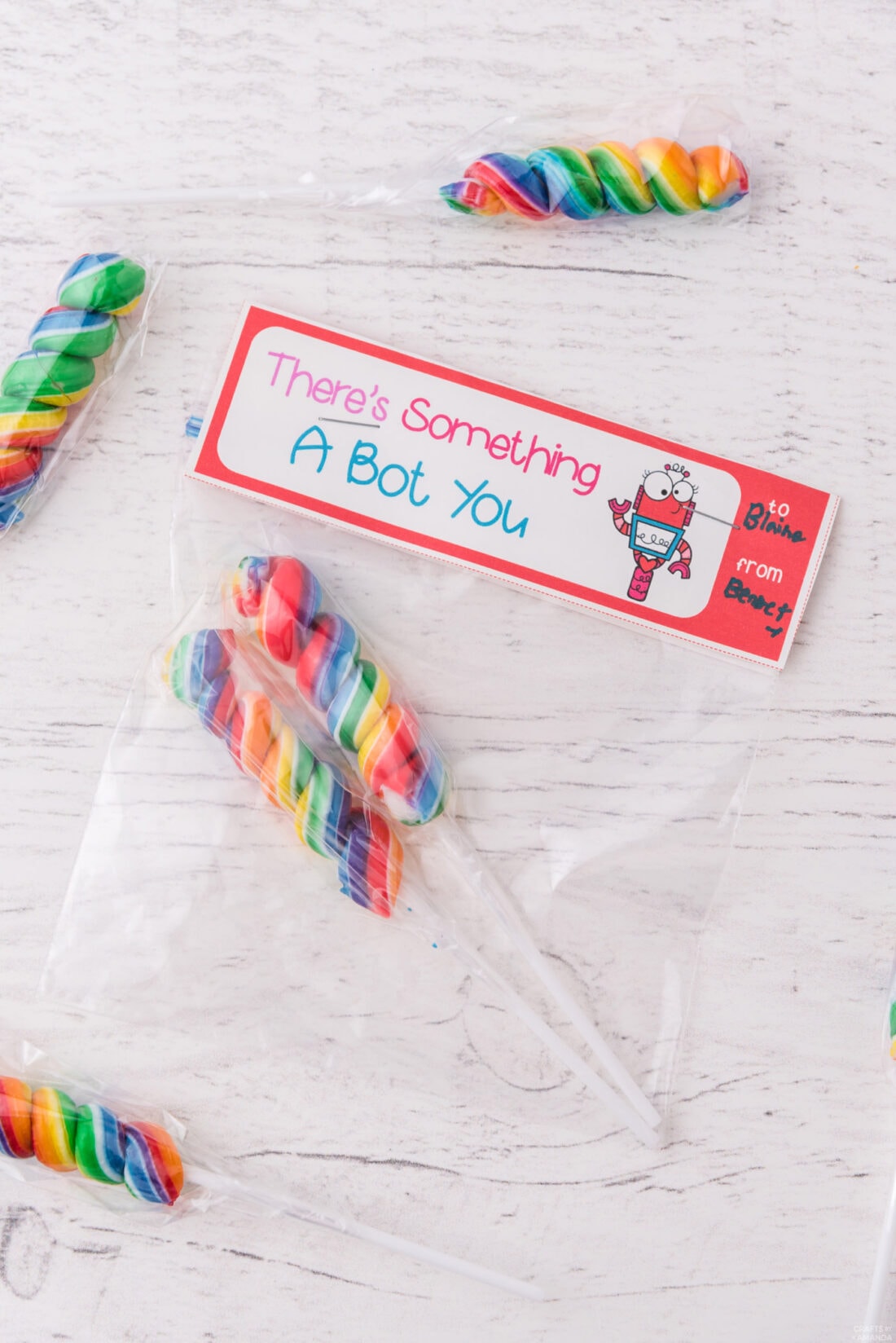 Download All or Pick and Choose
Totally up to you. Just remember these are for personal or educational use, not for you to sell. So if you are a parent or a teacher, feel free to download, print, and share!
Light Blue
These robot valentine toppers, cards, and gift tags are all bordered with light blue.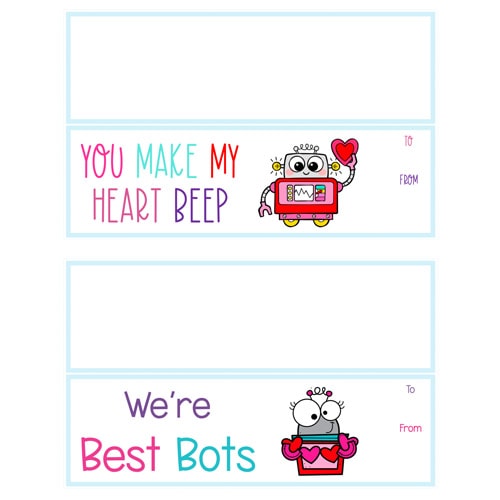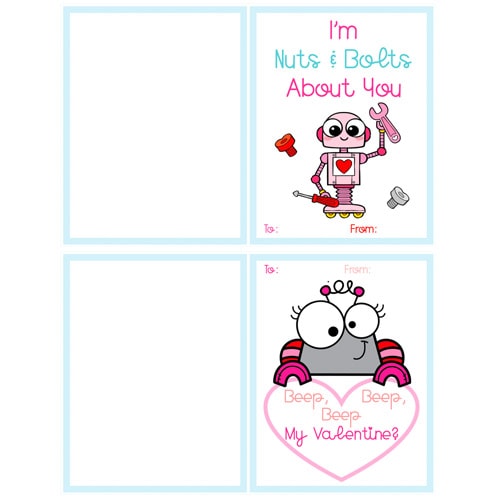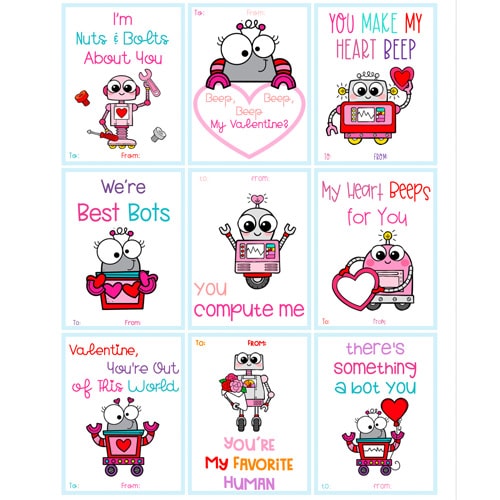 Pink
This set of robot toppers, cards, and gift tags are all bordered with pink.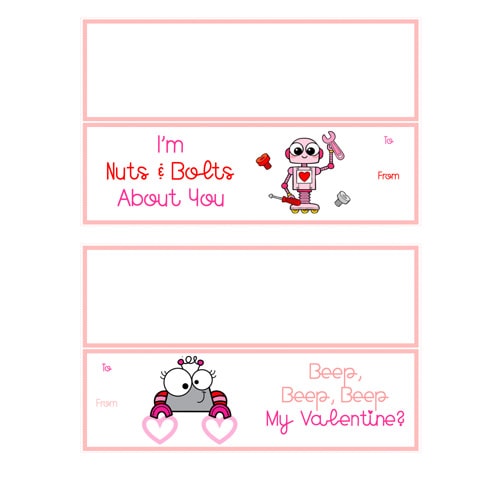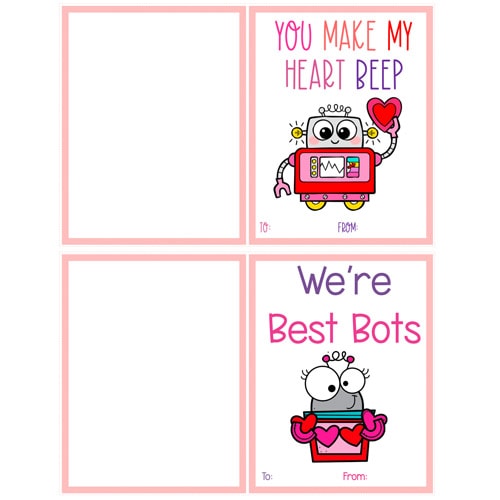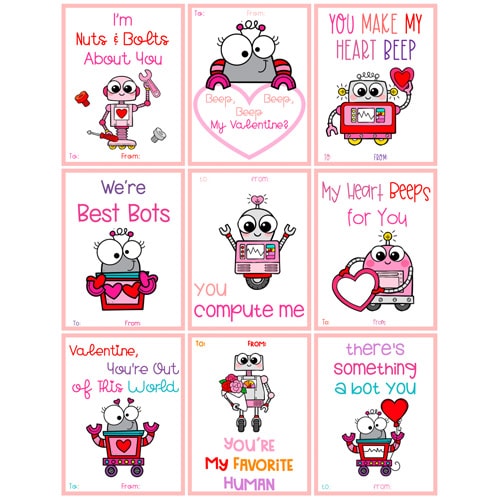 Multi-Colored
This multi-colored set appeals to all kids with different shades of blue, red, pink, and purple.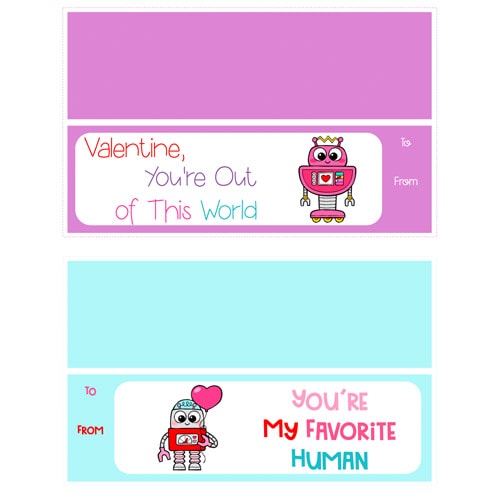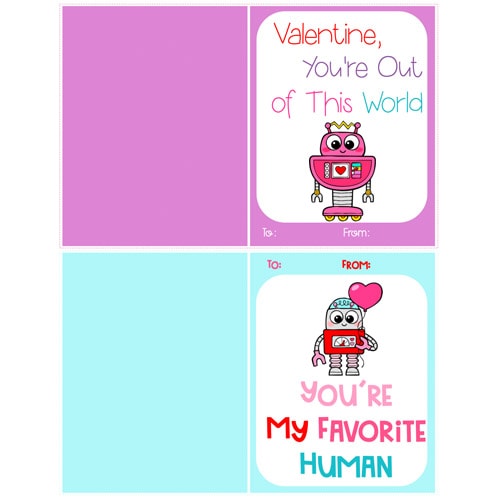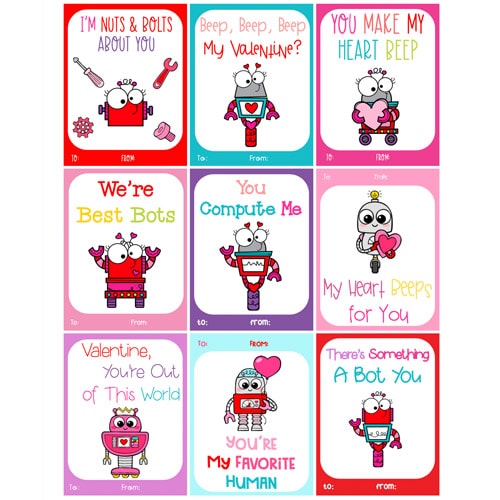 Pastel Colors
These robot valentine toppers, cards, and gift tags have solid backgrounds in pastel shades of blue, pink, yellow, and purple.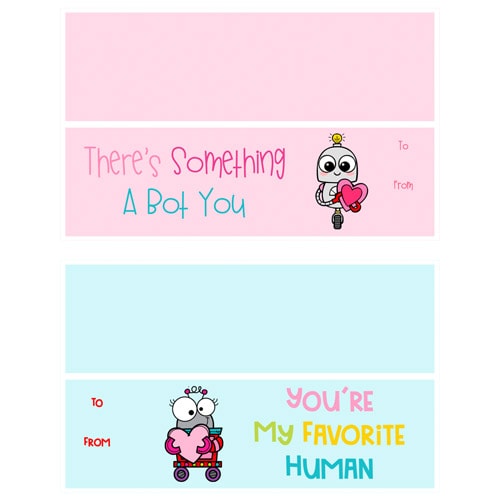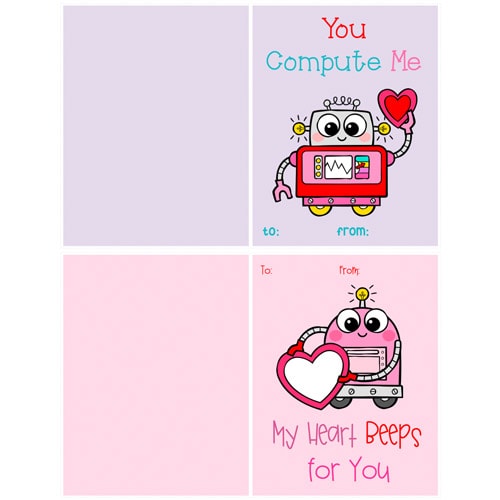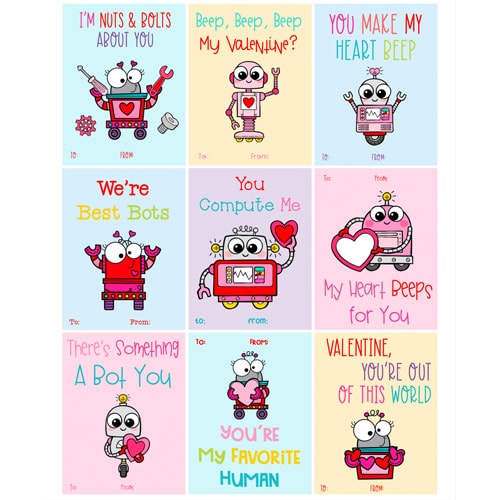 Bold Colors
This set of printable robot valentines features a different robot family and are bordered with bold shades of yellow, blue, and red.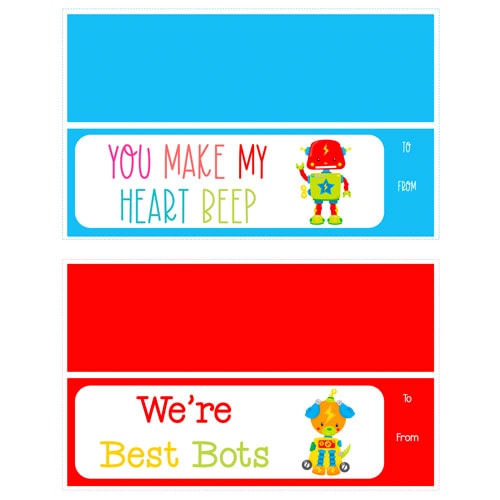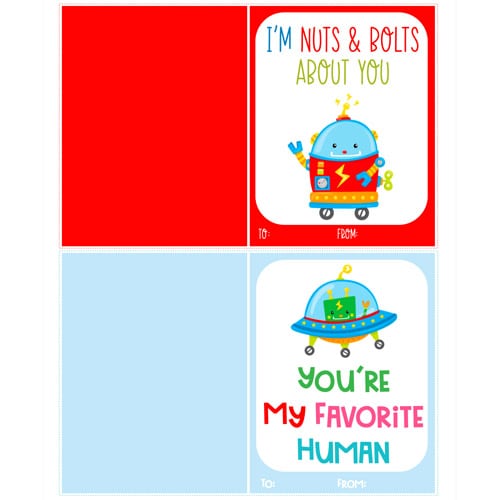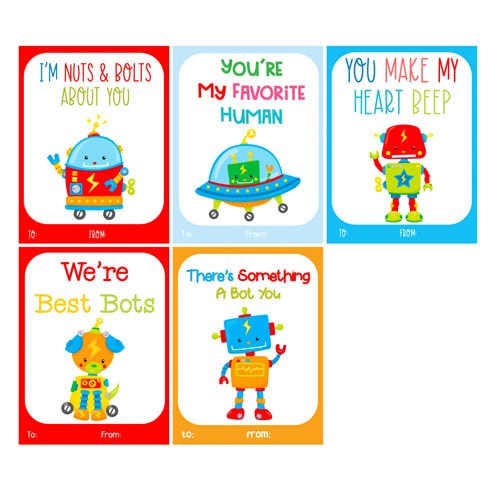 These free printable robot valentines are great for classrooms, friends, teachers, or family. Put a smile on someone's face with some adorable punny sayings in classic robot fashion!
More Valentine Crafts and Printables
I love to create and share my projects with you! I know it's hard to remember to come back and search, so I've made it easy for you with my weekly newsletter! You can subscribe for free and I'll send you fun crafts and delicious recipes every week right to your email.
This post originally appeared here on Jan 15, 2021.
Latest posts by Amanda Formaro
(see all)