The fresh smell of spring is approaching soon, and boy am I so ready for it! I love the vibrancy of all the pretty spring decor that pops up around everyone's homes. It brings life to the dead plants and trees from winter and makes you feel renewed. These spring wreaths are perfectly pretty little staples to hang upon your front door. Welcome the warm weather in and craft up some DIY spring wreaths for yourself!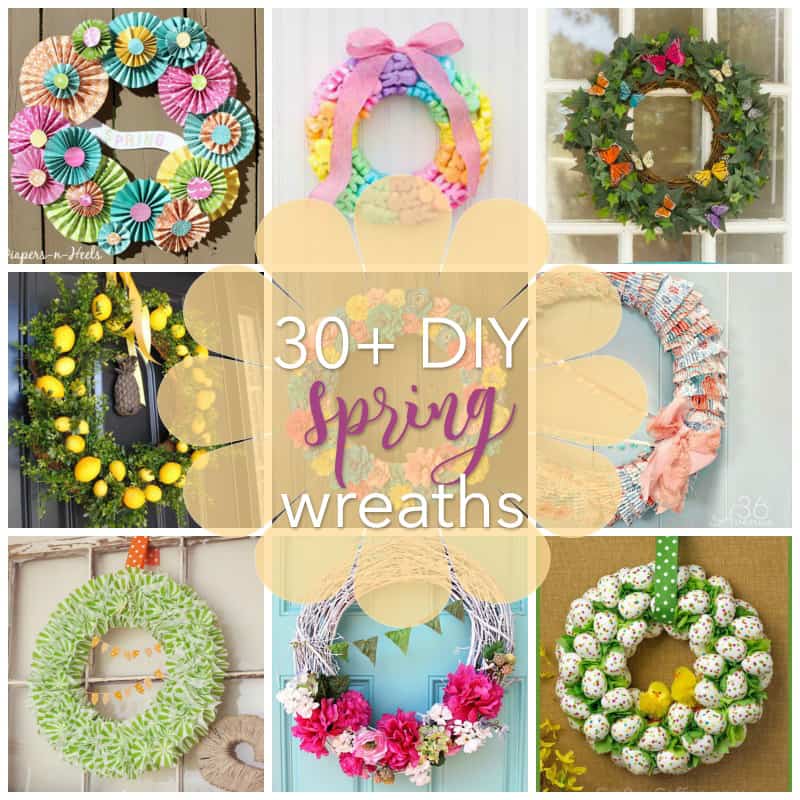 30+ DIY Spring Wreaths
From Easter, succulent, flower and recycled wreaths, we have you covered. We've compiled a list of bright and beautiful spring wreaths to get you inspired and excited for the nice weather to come. Impress friends and family by spending a day crafting up one of these pretty wreaths and hang it on your front door for everyone to ask "you made that?!"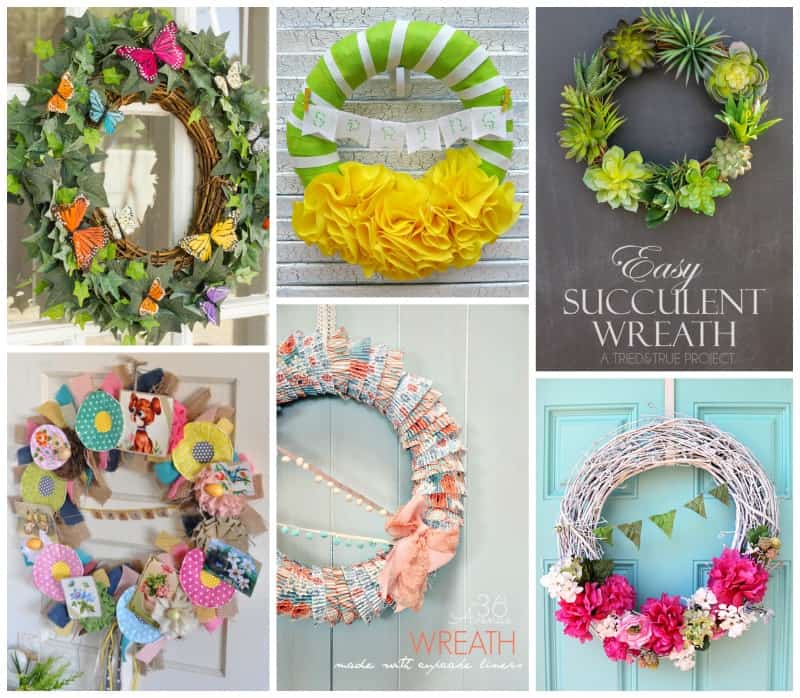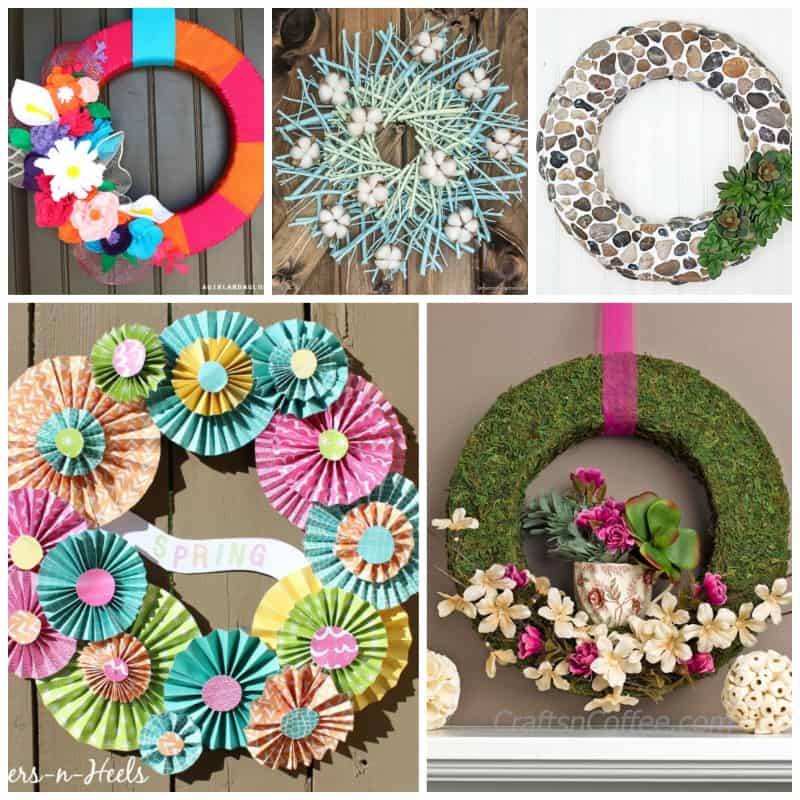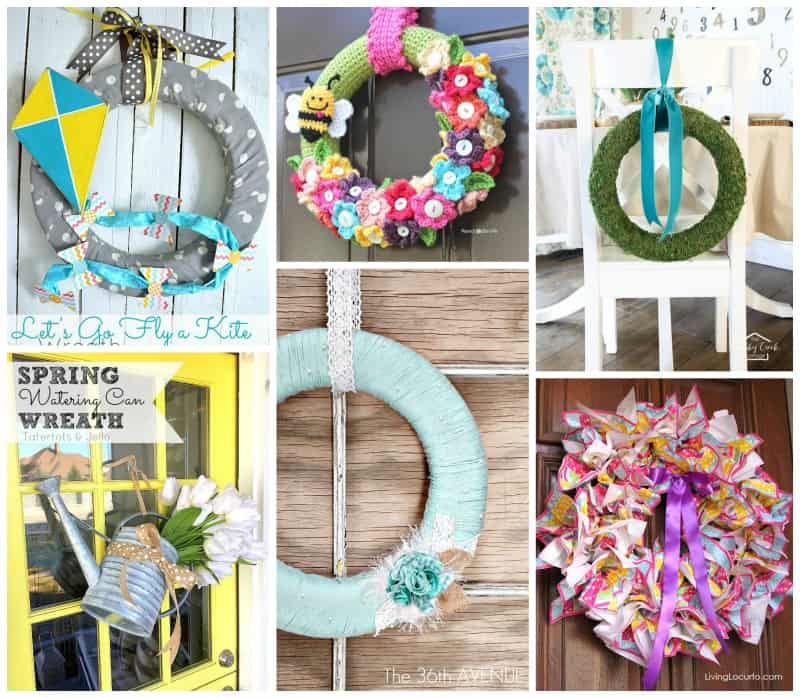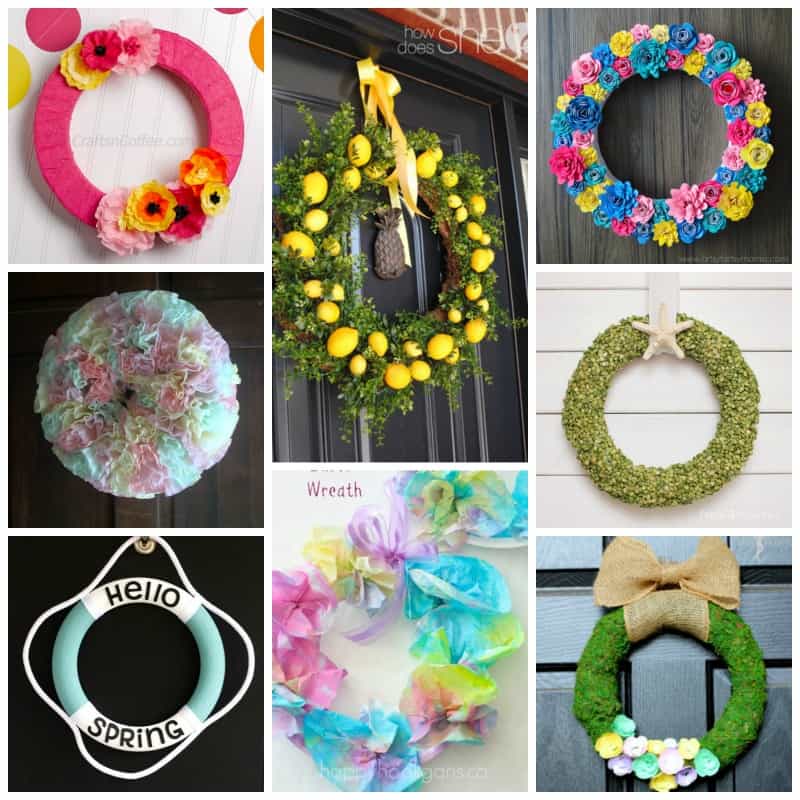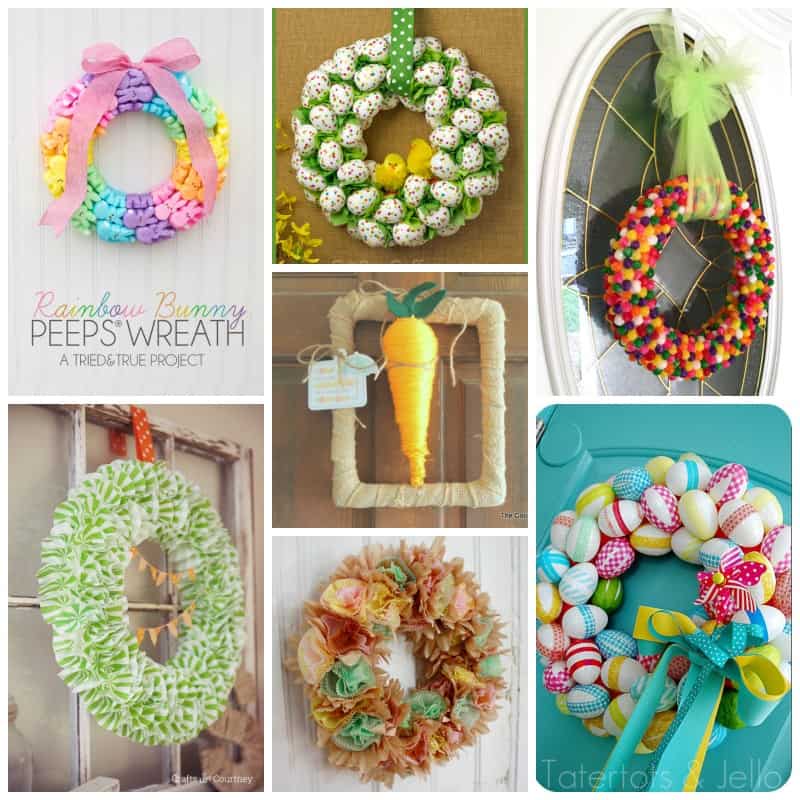 Easter Wreaths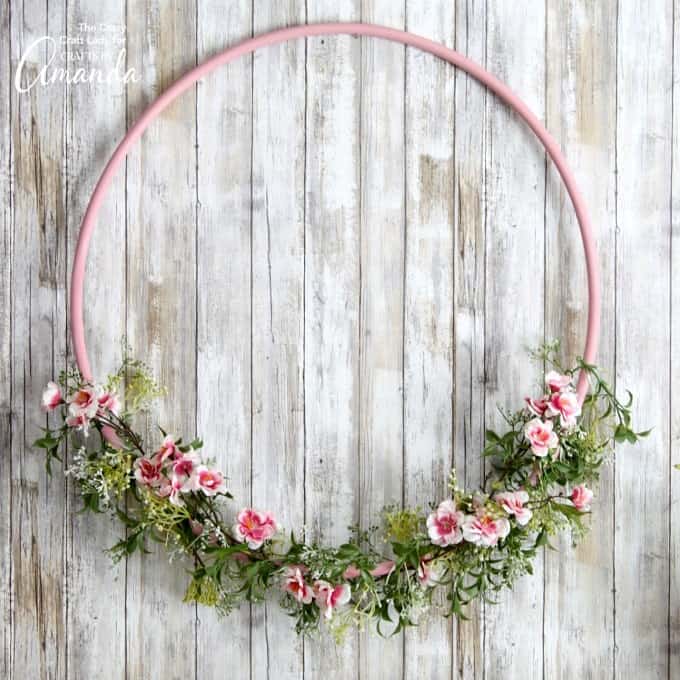 NEW! This hula hoop wreath is an awesome way to use an old hula hoop! Spray paint it to whatever color you'd like, add some greenery and flowers and you have yourself a pretty spring wreath.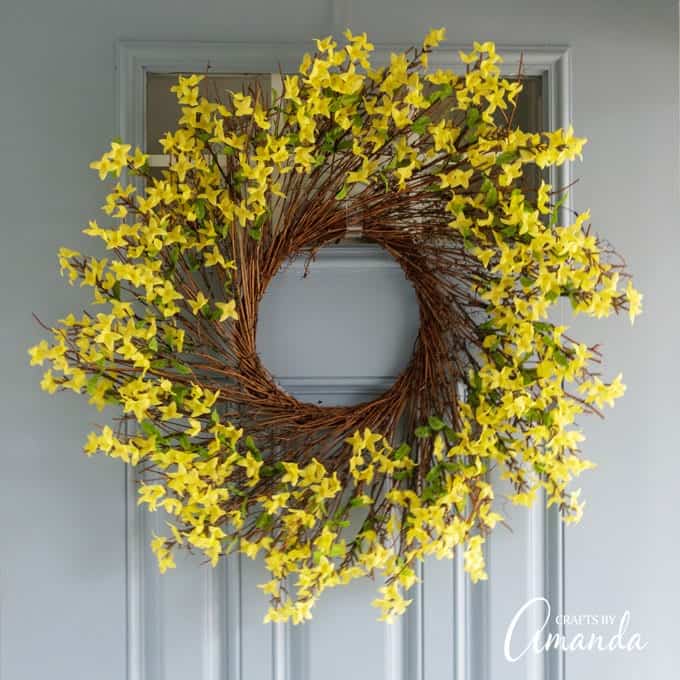 NEW! This beautiful DIY Forsythia Wreath adds a pop of vibrant color to your front door. Bringing in the feeling of cheery summer and spring colors!
We hope you find some really great inspiration out of all these amazing DIY spring wreaths! You may also be interested in checking out 27 Fairy Garden Ideas, 26 Amazing Garden Craft Ideas, or 38 Beach Craft Ideas for Kids and Adults.
Amanda Formaro is the crafty, entrepreneurial mother of four children. She loves to bake, cook, make kid's crafts and create decorative items for her home. She is a crafting expert and guru in the kitchen and has appeared online and in print publications many times over the years. She is also the editor for the Home & Garden channel at Craft Gossip and owner of FunFamilyCrafts.com.
Latest posts by Amanda Formaro (see all)