If you have a garden then you're probably like me and enjoy dressing it up with fun new garden crafts each year. Instead of hitting the garden center, you can make your own garden decorations at home! Here are my favorite crafts for gardens all in one handy list. Pick a favorite or two and get crafting!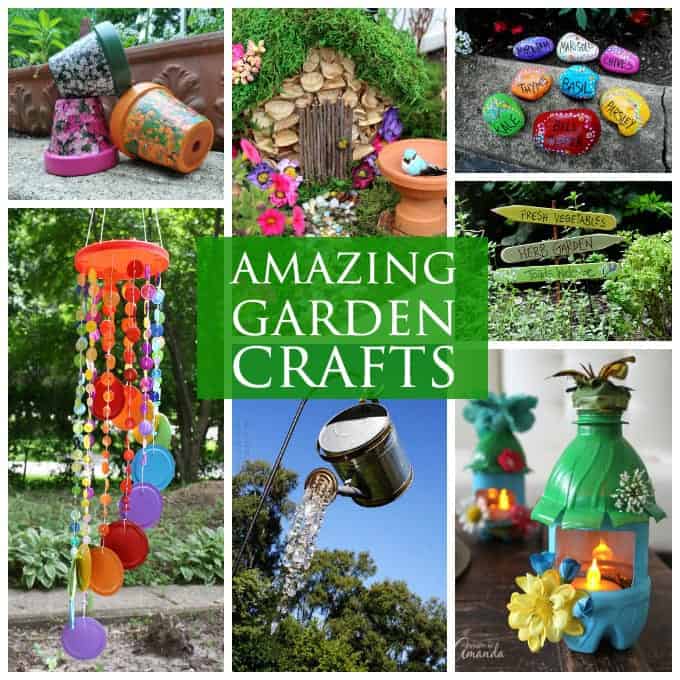 47 Garden Crafts to Try This Summer
The projects below are sorted into four separate categories. While these outdoor crafts may be better suited for summer, depending on where you live you may be able to leave them out all year long. Whether you're going for a colorful garden look or a vintage, rustic vibe, there is something for your garden within this list.
You can even use your herbs from your garden to make your very own Herbal Sachets. Perfect as gifts, to store in your clothing drawers, hang in a bathroom, or to use as a refresher for your car. The subtle aroma of herbal sachets is calming and they're super easy to make!
Here's what you'll find below:
Garden Pots
Garden Markers
Garden Decorations
Fairy Garden Crafts
Painted Rock Ideas
Garden Pot Crafts
Clay pot crafts have been popular for years. Whether you are decorating an oversized pot for your tomato plant, or you want a small container for seedlings, there are several ideas here. The Recycled Yogurt Container Herb Pots are great for giving young plants as gifts while the Vintage Cracked Flower Pot is a great way to add rustic character to your deck.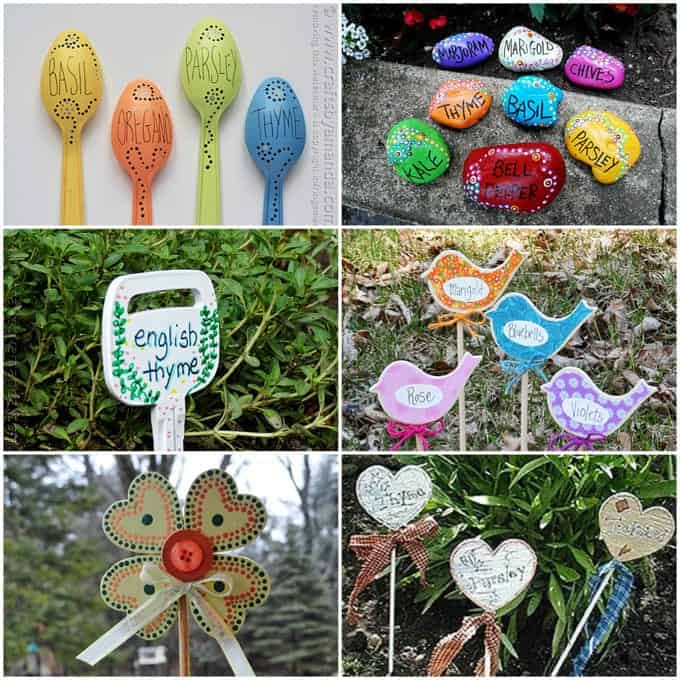 Garden Marker Crafts
Did you plant perennials last year and now you can't remember where you planted what? Garden markers are the perfect solution! They are helpful and adorable at the same time. You can make just about anything into one, but my personal favorite from this list are the markers made from recycled keys, but the rocks run a close second!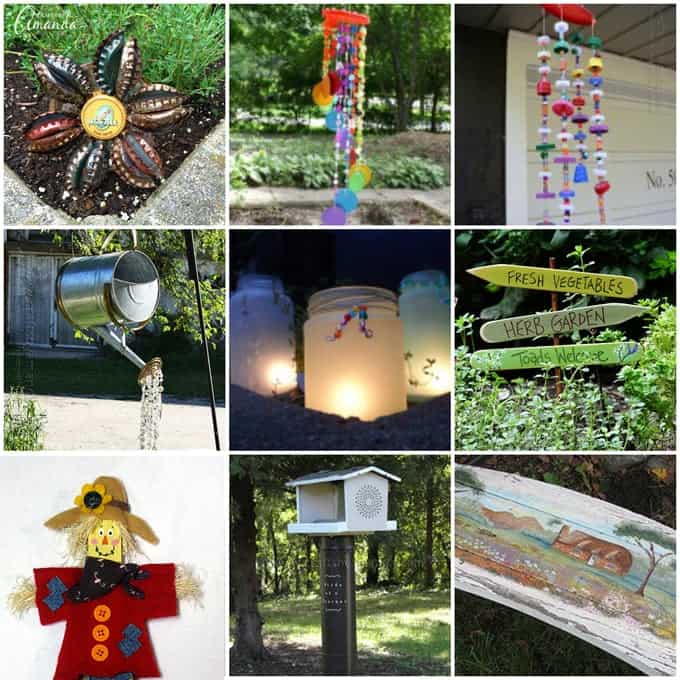 Garden Decorations
Does your garden need a little something? There are plenty of ways to dress up your garden and you can make the decorations yourself. Hang a beautiful watering can that pours crystals or add colorful wind chimes. Your neighbors will be asking how you created such a gorgeous garden.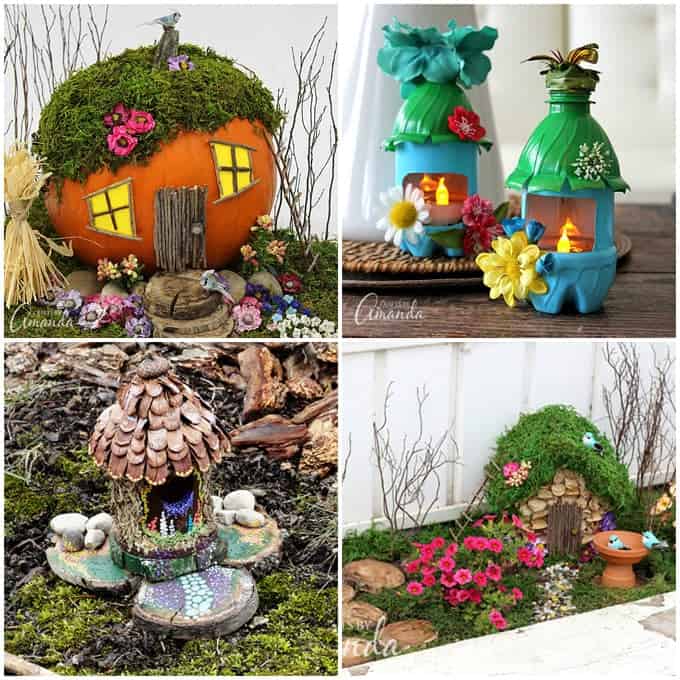 Fairy Garden Crafts
There is nothing cuter in a garden than tiny houses meant for fairies. These four fairy houses are all made from things in nature or from recycled items. Add a little magic to your garden with a fairy house!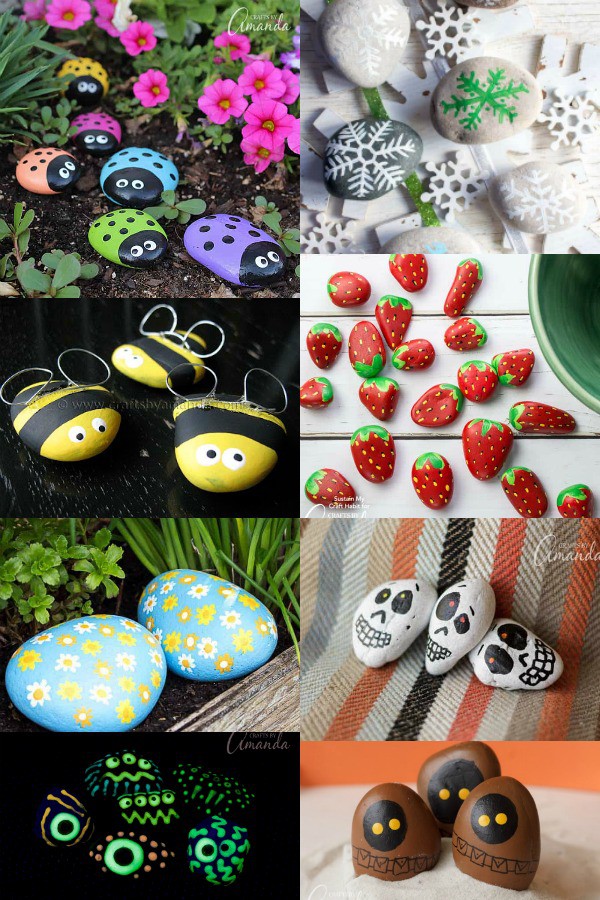 Painted Rock Ideas
Want even more? You can find these rock crafts and even more in this collection of painted rock ideas.
I hope you enjoyed these garden craft ideas and that they inspired you to try something this summer!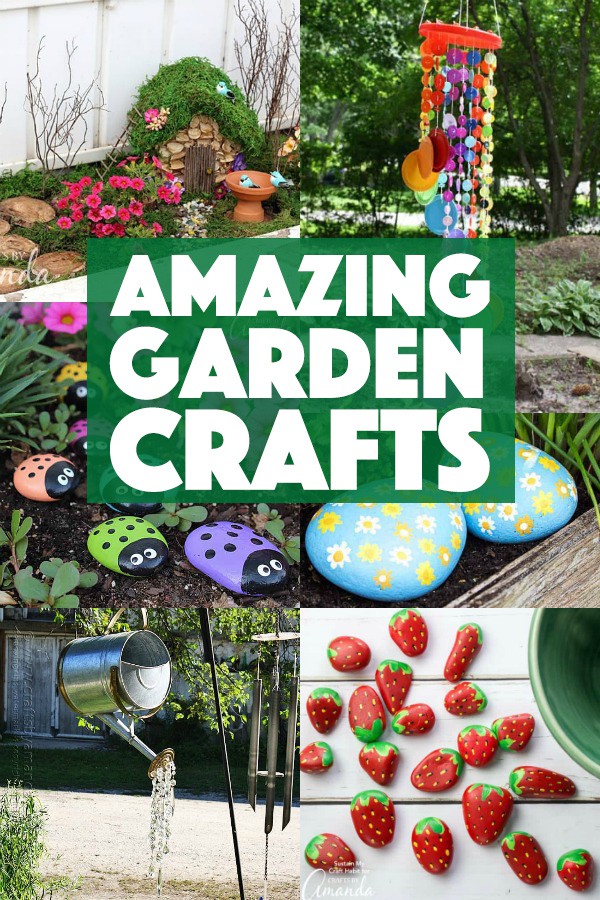 This post was originally published on this blog on May 26, 2016.
Latest posts by Amanda Formaro
(see all)