With the new year already in full swing and everyone diving headfirst back into their ever-so-busy lives, we all know how out of order and crazy things can be. When you have less time to get things done, life can get pretty chaotic (and not to mention messy.)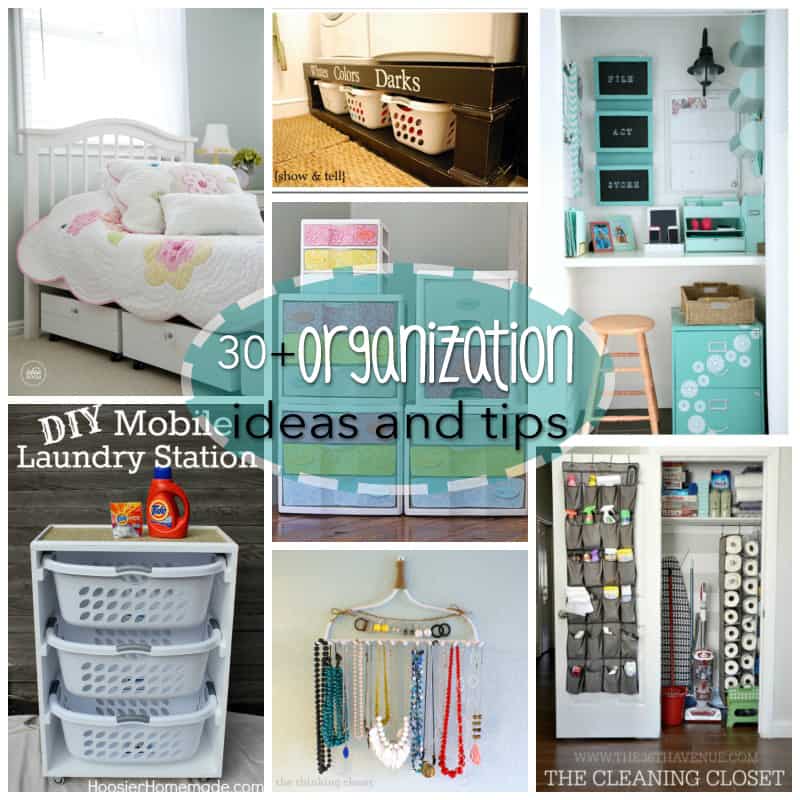 There are certainly lots of ways to help you feel less disheveled and more at ease in your everyday life! That is why we've compiled 30 + organization ideas and tips to help you feel more organized and accomplished throughout the day!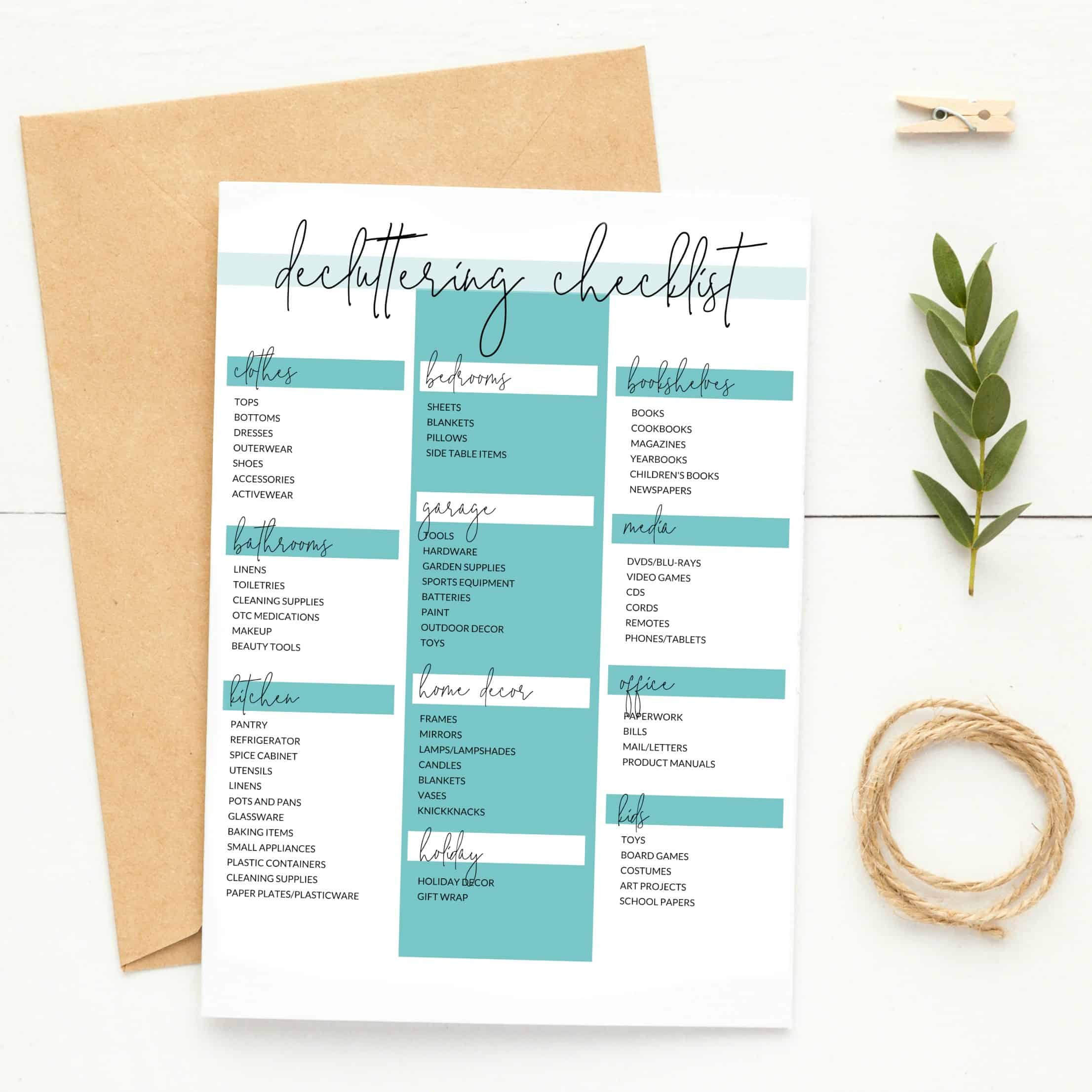 First things first, if you love a little organization in your organizing… Be sure to grab these free printable decluttering and home organizing checklists! It makes decluttering and sorting through your belongings easier and a little more stress-free!
30 + Organization Ideas and Tips
When life gets busy, sometimes we need a little extra help to keep things tidy. There are so many wonderful ideas floating around the internet on how to maximize your organization strategies. Here we've gathered some really useful tips and ideas to keep you on track and provide the most efficient ways of accessing things without forgetting where you put it!
And not pictured here, be sure to grab our free Laundry Symbols Printable! Perfect for hanging in the laundry room.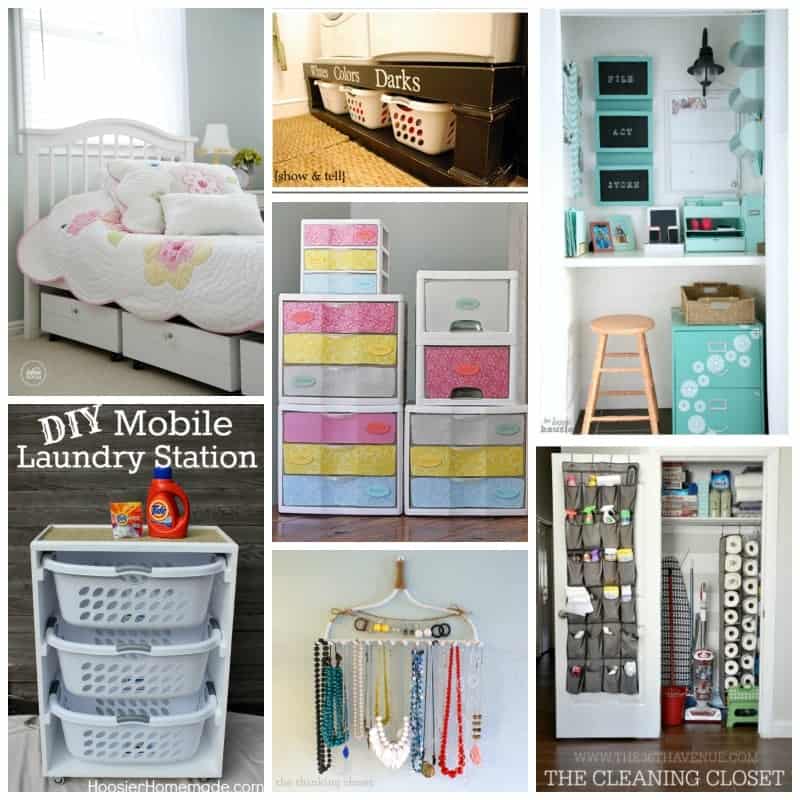 Home Organization Ideas and Tips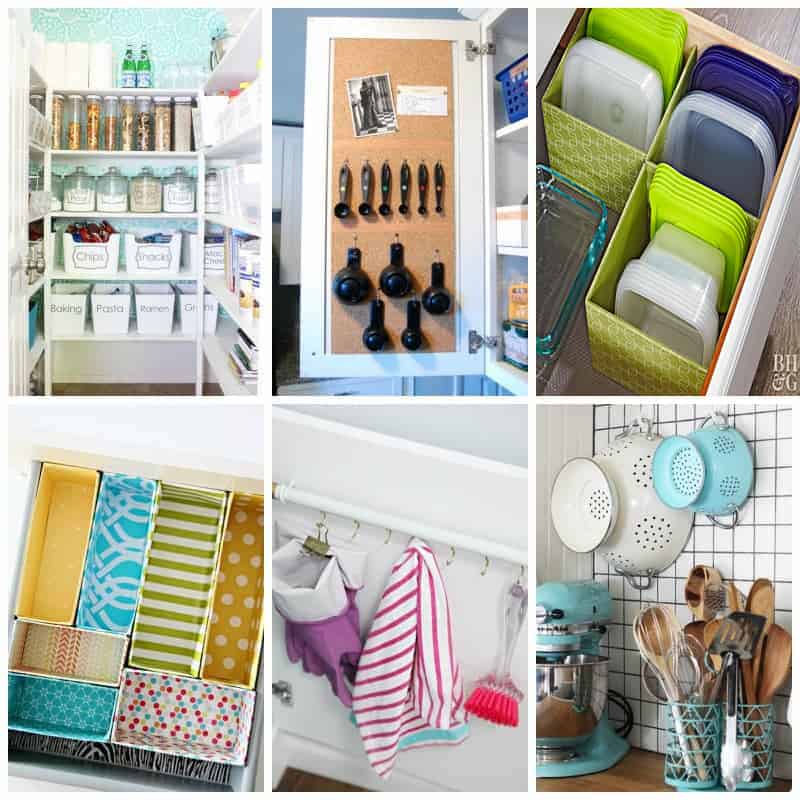 Kitchen Organization Ideas and Tips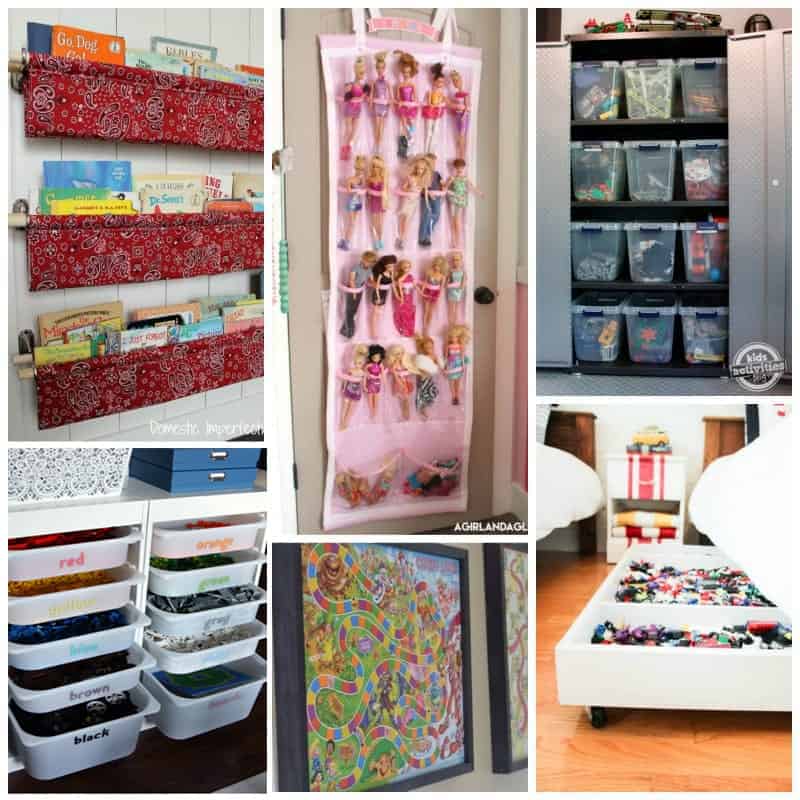 Playroom Organization Ideas and Tips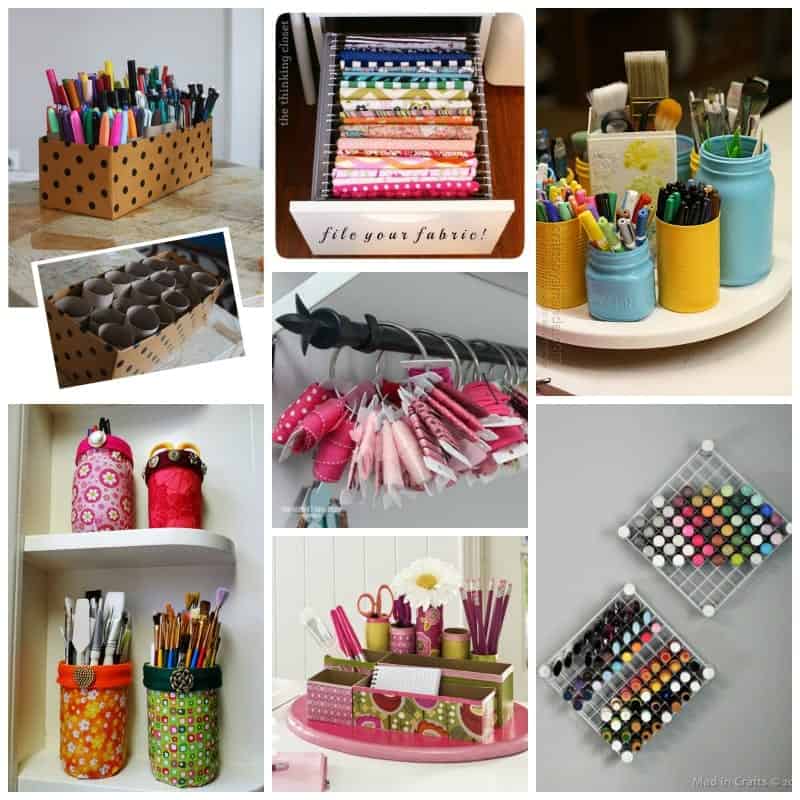 Craft Room Organization Ideas and Tips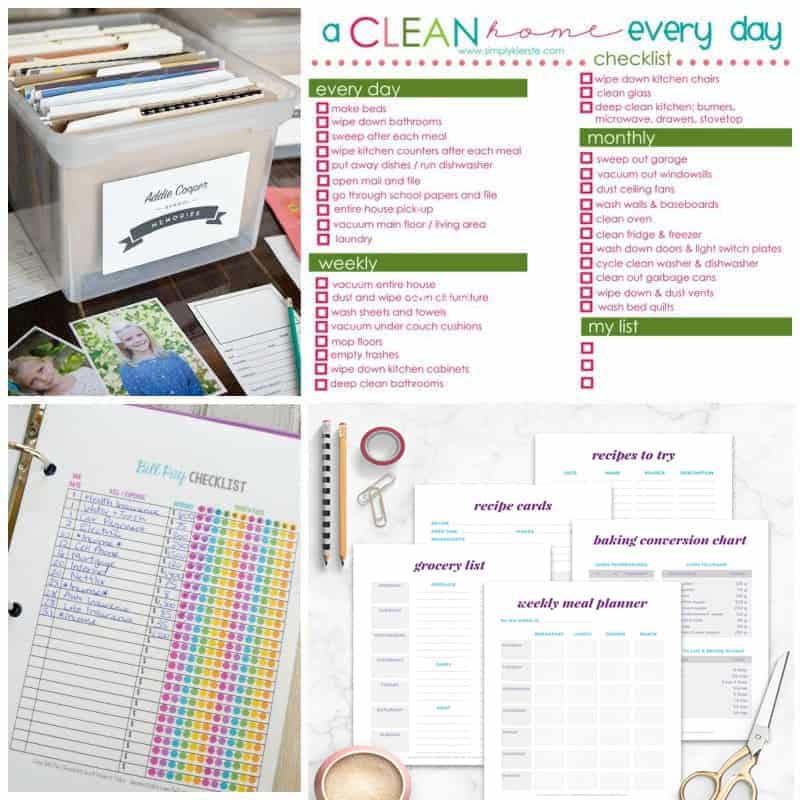 Organizing Printables/Papers
We hope you get lots of inspiration from this post, and best of luck in the organization world to you all! I've also created this Home Organization Checklist to hep you get organized.
Be sure to check out more round up ideas like these 30+ DIY Rustic Signs, or these 25+ DIY Photo Projects! Happy crafting!
This post was originally published on this blog on Feb 14, 2017.
Latest posts by Amanda Formaro
(see all)