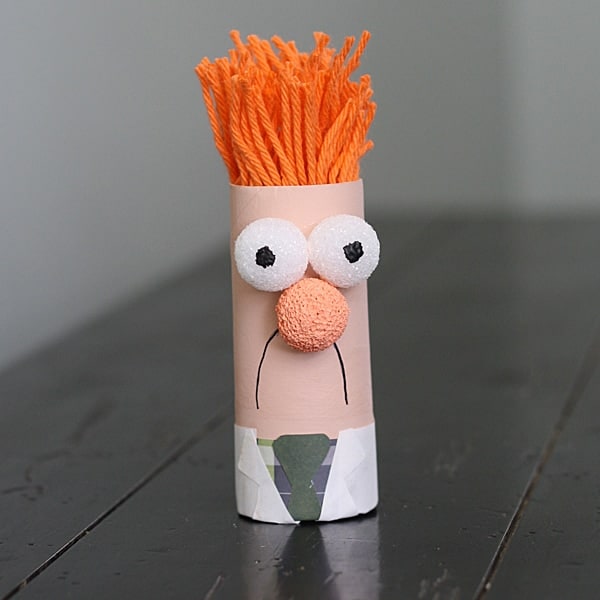 When I was little I always watched Sesame Street. That was back before Nickelodeon and The Disney Channel, in fact it was before cable all together. It was when you had local channels and rabbit ears on top of your TV. You usually had the three major networks (ABC, NBC and CBS) and of course PBS where The Muppets were a regular occurrence. I have very fond memories of Beaker, he was one of my all time favorites.
I knew as soon as Spoonful said they were looking for Muppet crafts to celebrate the opening of the new movie, Muppets Most Wanted, that Beaker would be one I would create. You may have seen this Instagram shot of me making him…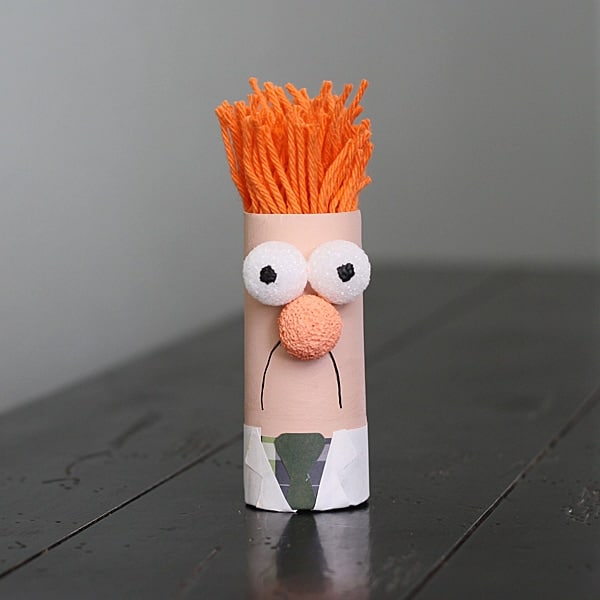 I love him! Hope you like him too.
Even Red likes him!
Get my tutorial for this Cardboard Tube Beaker over at Spoonful.com.
Latest posts by Amanda Formaro
(see all)