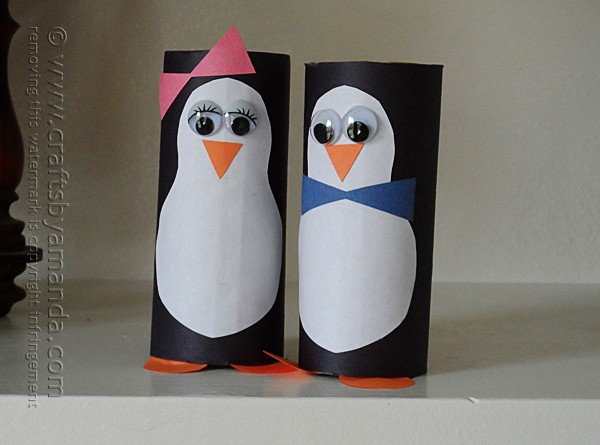 I don't know about where you live, but here in southeast Wisconsin, I'm pretty sure a flock of penguins would be quite comfortable. It's been that cold! Penguins are adorable, and they are often the subject of preschool and elementary learning, so I thought it would be fun to create some from cardboard tubes! These are really easy for kids to make and they're oh so adorable.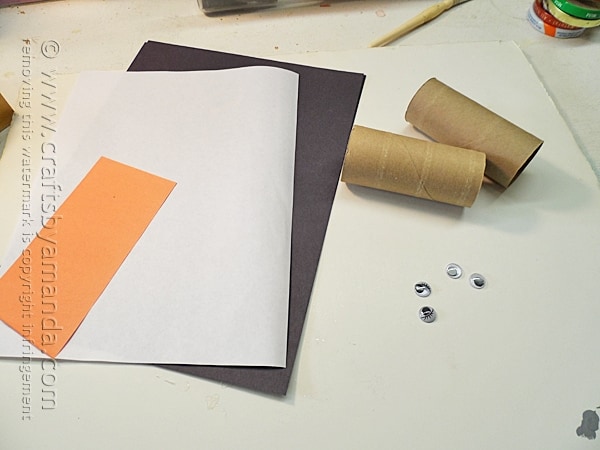 All you need for this project are some cardboard tubes, construction paper and googly eyes.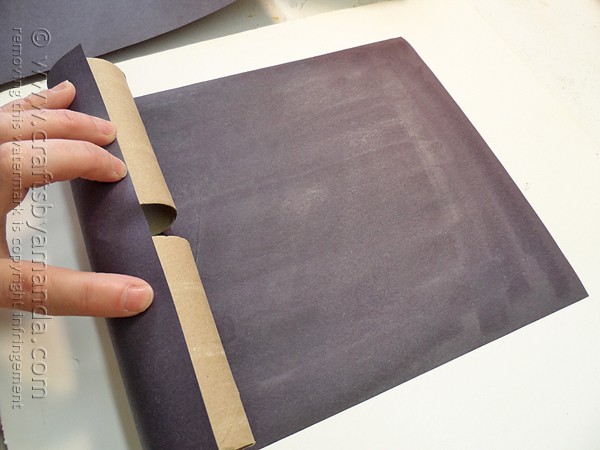 Cover the cardboard tubes in black construction paper.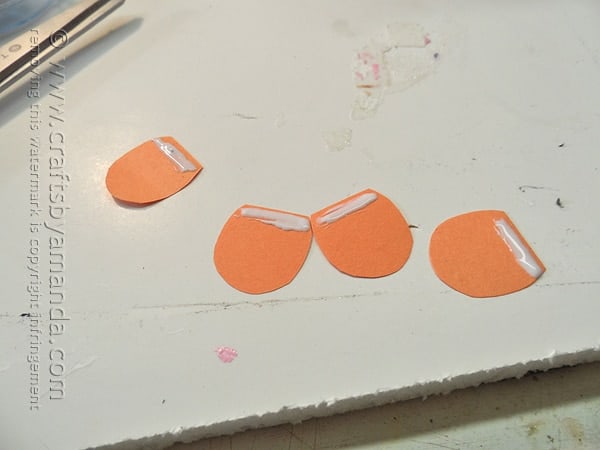 Make the feet from orange construction paper.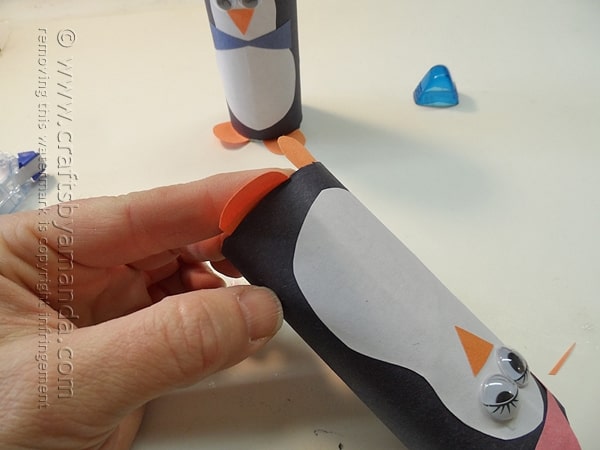 Put it all together! (full step by step printable instructions below)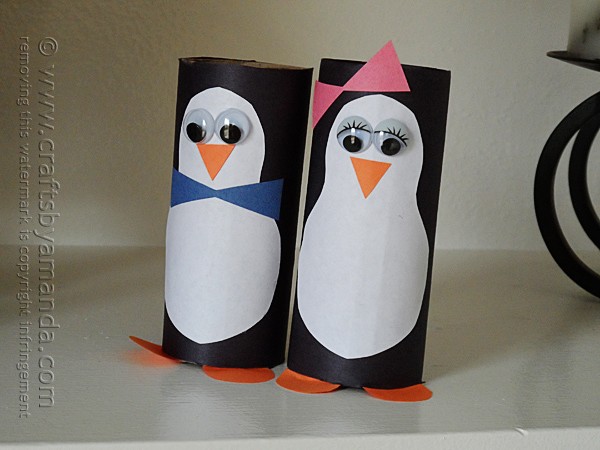 There. Aren't they cute? :)
Looking for more cardboard tube ideas? I have quite a few cardboard tube crafts for kids on the blog. :)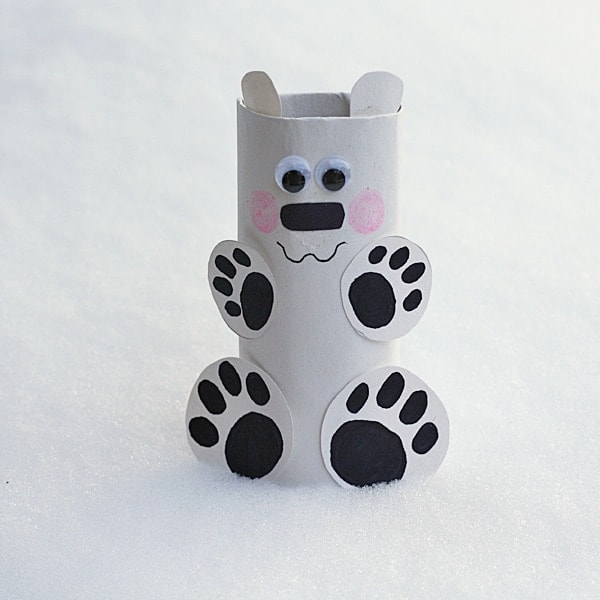 Here's another fun winter craft idea using cardboard tubes. Head over to Spoonful to get my tutorial for this Cardboard Tube Polar Bear!
Cardboard Tube Penguins
Supplies
1 paper towel tube, cut in half (or two toilet paper tubes)
1 sheet black construction paper
½ sheet white paper
Scraps of orange, pink and blue construction paper
4 googly eyes
White craft glue
Glue stick
Directions
Cut paper towel tube in half and use glue stick or tape runner to cover in black construction paper.
Cut the head and belly from white paper, a figure eight shape is all you need! Glue it to the black tube.
Cut small triangles from orange paper for beaks and glue on. Attach googly eyes.
Cut simple bow tie shapes from blue and pink paper and attach to the penguins.
Cut feet from orange paper and glue to the inside of the bottom of the penguin.
Amanda Formaro is the crafty, entrepreneurial mother of four children. She loves to bake, cook, make kid's crafts and create decorative items for her home. She is a crafting expert and guru in the kitchen and has appeared online and in print publications many times over the years. She is also the editor for the Home & Garden channel at Craft Gossip and owner of FunFamilyCrafts.com.
Latest posts by Amanda Formaro (see all)