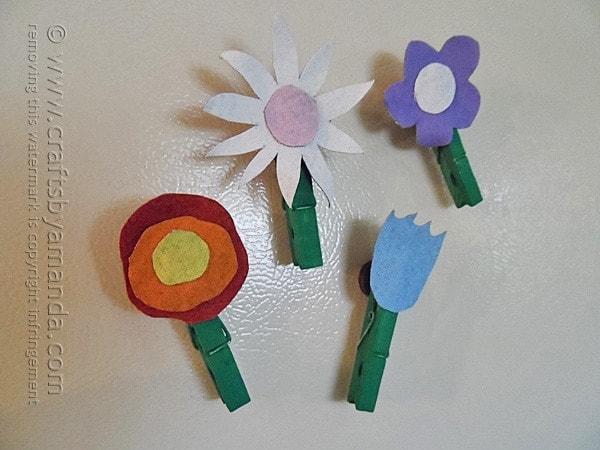 Kids not only outgrow their jeans, but they are pretty hard on them as well. The cuffs get torn up from getting stuck in bicycle chains and the knees are usually blown out before they outgrow them. For jeans that aren't worthy of a donation pile, I save to make denim crafts. This recycled denim craft is great for Mother's Day, which is coming up pretty soon!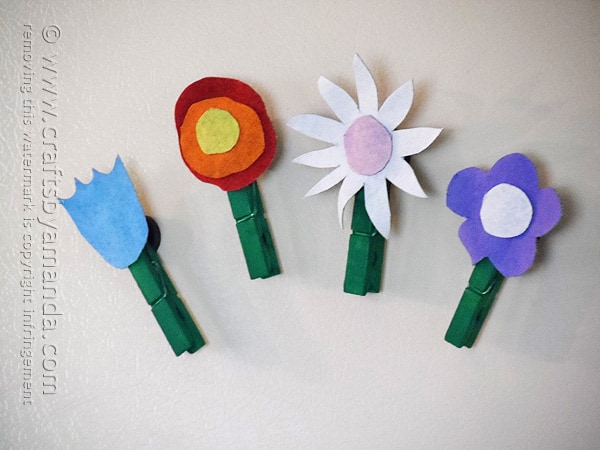 I actually made these two years ago, and am happy to report that they are still on my refrigerator and being used everyday. If you follow this blog regularly, you've certainly seen photos on a different refrigerator, one that's stainless steel. The one pictured here was donated almost a year ago!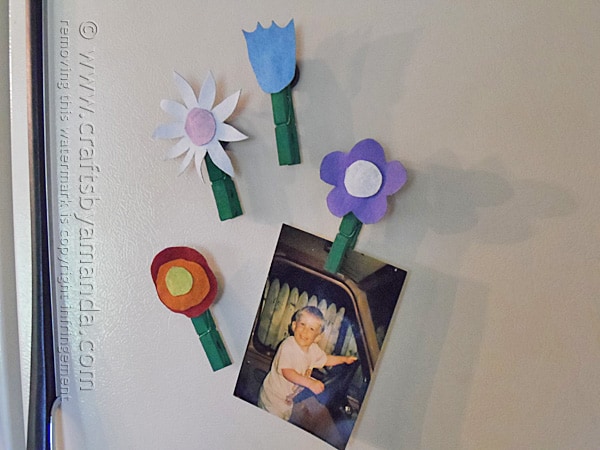 I really do like to recycle denim. You can see all my denim crafts here. I've done several colored denim projects too, using Rit dye to tint the jeans, then using small scraps to create projects.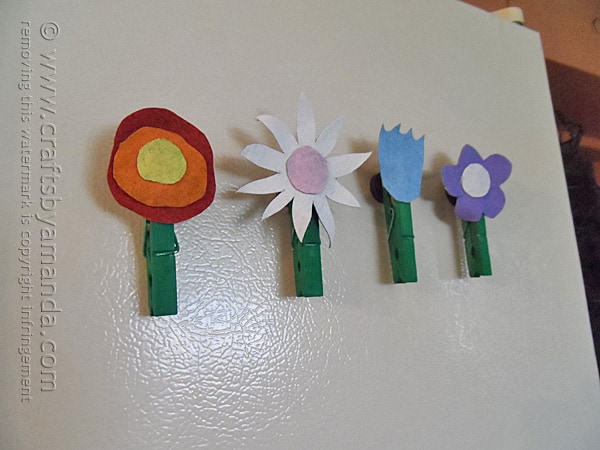 Instead of dying, I painted these. Mostly because they will never be washed, so you don't have to worry about the paint washing out. And, after two years there's been no flaking or peeling, they are still just as fun and colorful as they were in 2012.
NOTE: The printable supply list and instructions are at the end of this post.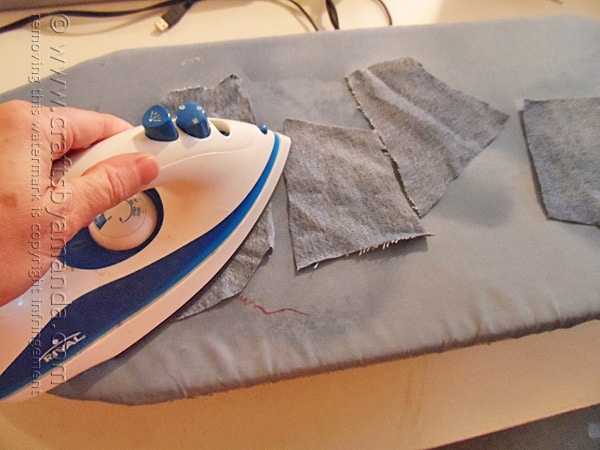 First I ironed the scrap pieces of denim so I had nice smooth surfaces to work with.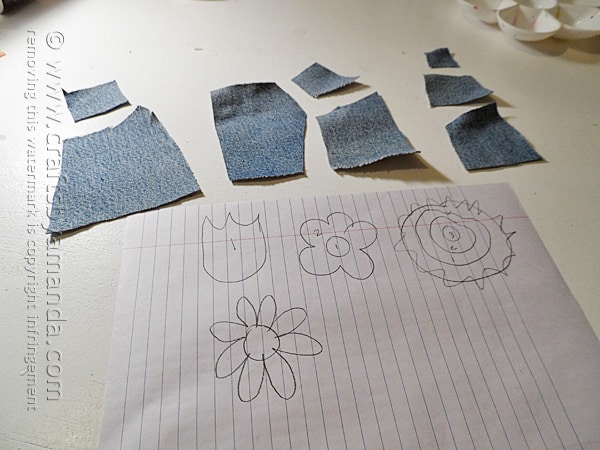 Drew out some simple flower pictures to decide what designs I wanted.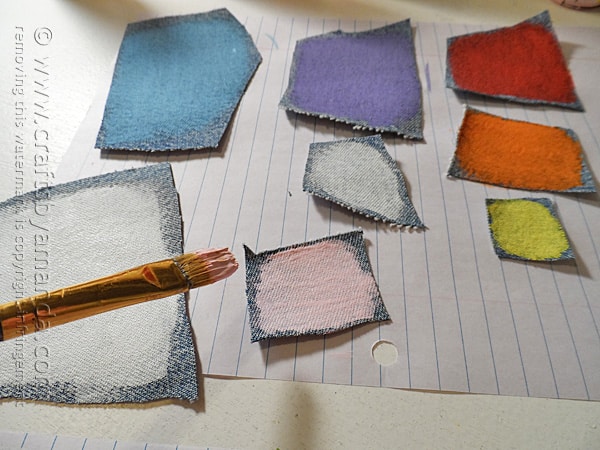 Painted the pieces with acrylic craft paint.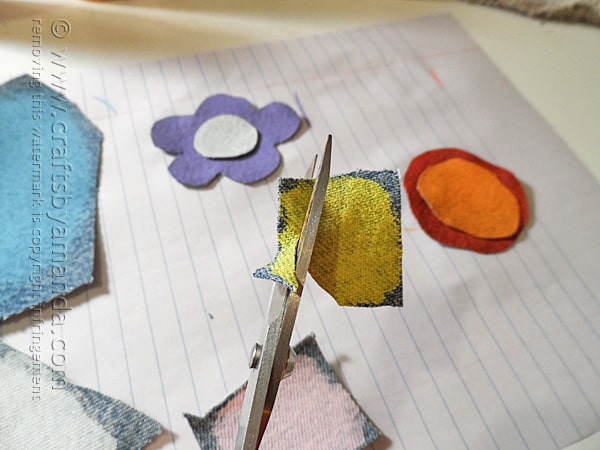 Cut them out.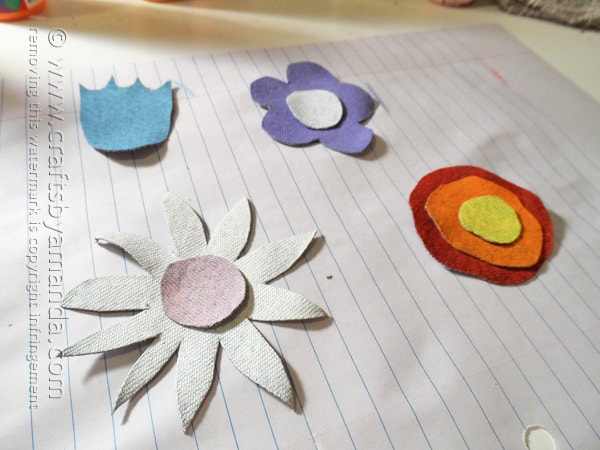 Put them all together.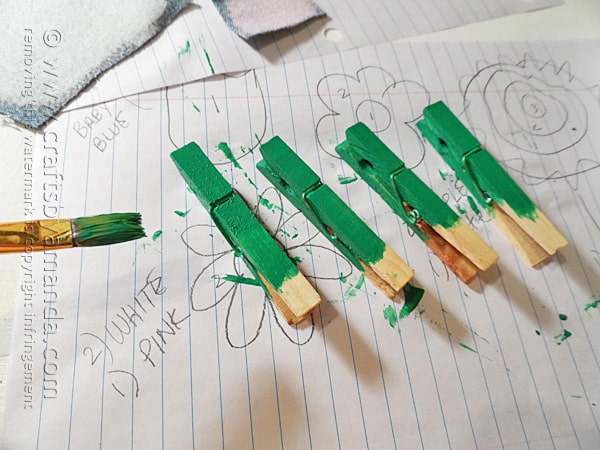 Painted the clothespins green to look like flower stems.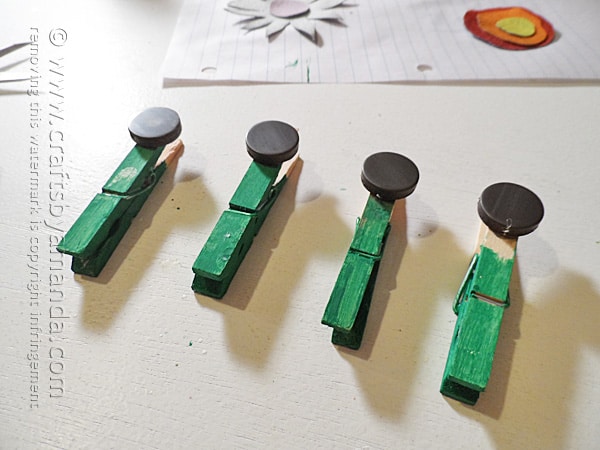 Added round magnets.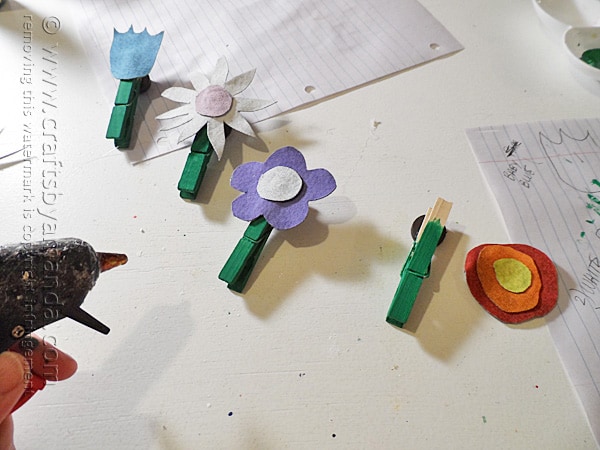 And glued the flowers to the clothespins!
Easy stuff. It's a fun project that kids will like. They make great gifts for grandparents, for Mother's Day or even Teacher Appreciation Week.
More flower crafts
Want a few more flower ideas for Mother's Day? I've selected some of my favorites below. :)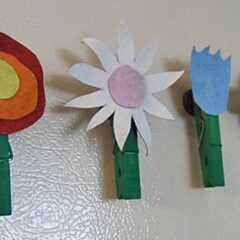 Print Project
Recycled Denim Flower Magnets
Supplies
Denim scraps

4

wooden clothespins

4

3/4" round magnets

Acrylic craft paint in green and additional colors of your choice
Tools
Paintbrush

Scissors

Hot glue gun
Instructions
Cut denim scraps into 4-inch pieces, smaller pieces for flower centers. Paint each piece of denim the color you want your flower to be. Paint the smaller pieces the color you want your center to be. Allow the pieces to dry.

Meanwhile, paint the wooden clothespins green and allow them to dry. Hot glue a round magnet to the back of each clothespin toward the top.

Use scissors to cut flower shapes from the painted denim. Hot glue the flowers to the front of the clothespins; this will hide the magnets in the back.

Hang on the refrigerator to display your artwork and class papers!
Latest posts by Amanda Formaro
(see all)