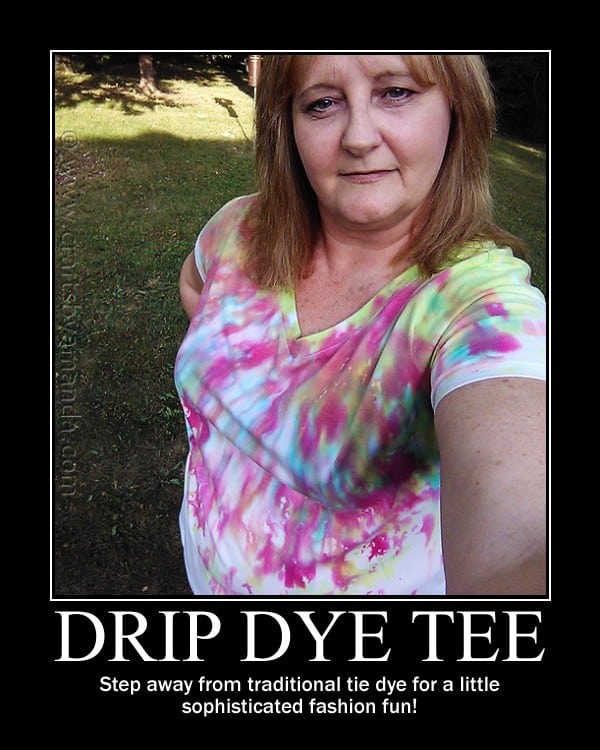 I'm getting a little old for traditional tie dye designs. Sure they're cool, but when your kids have all reached the age of high school and some are off to college, well, tie dye just seems a bit young. However, that doesn't mean that I can't create something fun and colorful to wear using a traditional tie dye kit! I saw some gorgeous tees on Pinterest where it looked like the dye had been dripped on instead of wrapping the tee in rubber bands first. I'm absolutely loving the result! Want to see how you can make some too?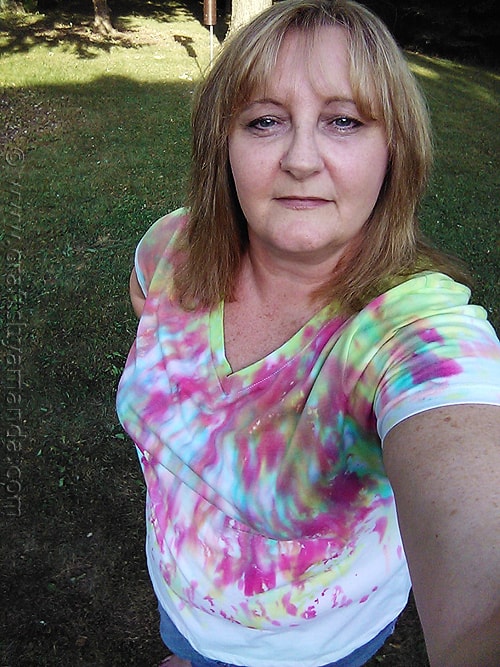 Drip dyeing actually a lot easier than traditional tie dye methods because there's no gathering, folding or banding involved. Just protect your surface, lay your tee down and drip away! I used Tuilp Tie Dye and love how it came out!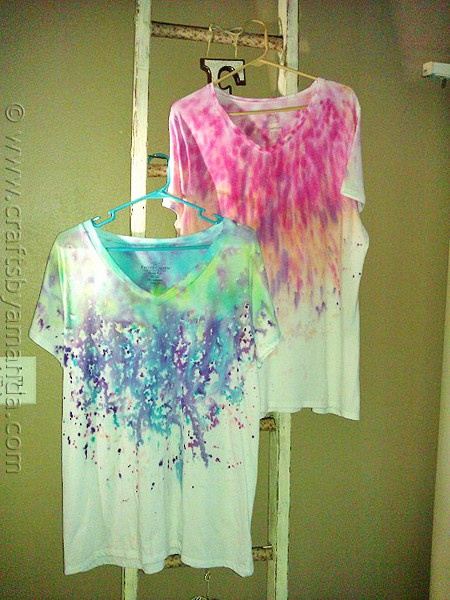 I actually liked this method so much that I ran to WalMart and bought a couple more tops so I could use up some more of the dye. I experimented with using dry shirts then dripping on dye, then dripping on some water.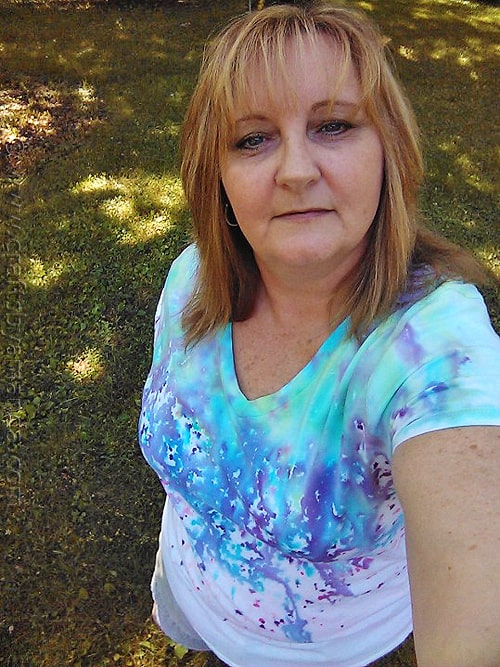 I really like how these came out too!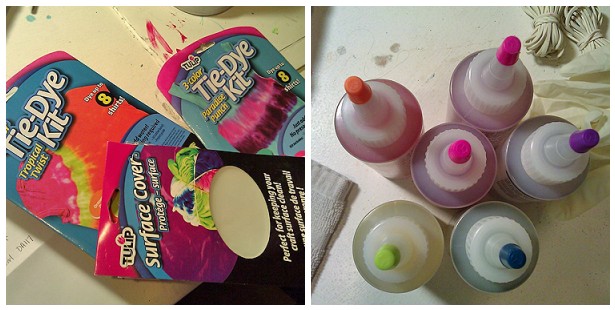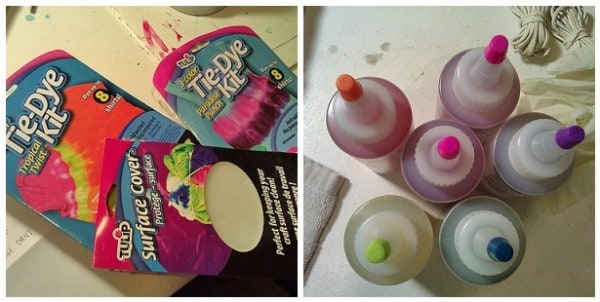 Start off with Tulip's Tie Dye Kits, I used Tropical Twist and Paradise Punch. You'll also need something to cover your surface with.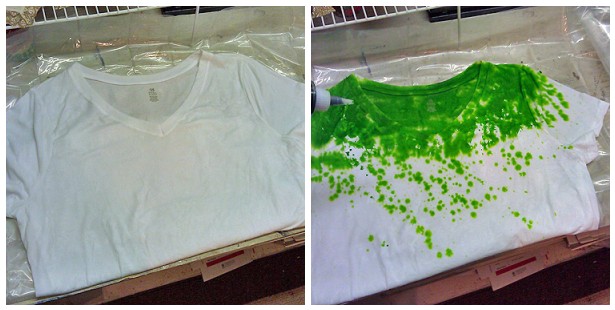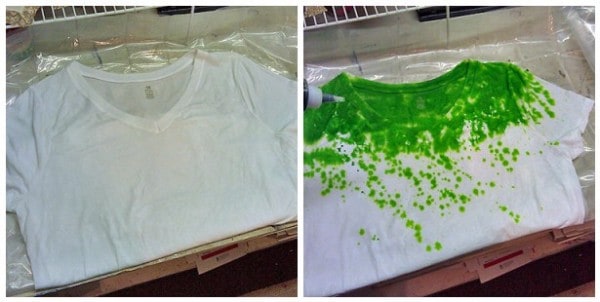 Grab a white tee, I bought mine from Dollar General for $8.00. Choose a base color, it's best to pick the lightest one. Refer to the actual package for what colors will look like when dry. Obviously this green looks a lot darker than it's final result! Squeeze out some dry at the top of the tee, then taper off by dripping the dye instead of filling in solid areas.


Drip other colors, I found it easiest to hold the bottle pointing straight down and gently shaking it side to side. Be careful not to overdo it. I was actually afraid I went a bit crazy, so I drizzled a few drops of bleach over the finished dye job as well, to add a little white.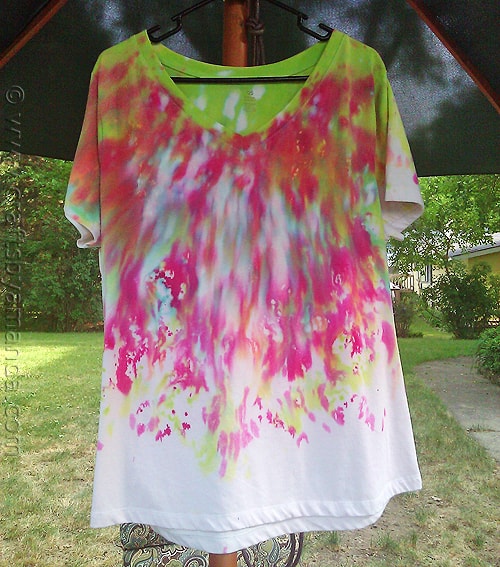 Follow the package directions for dry times. Tulip recommends you let the fabric site for 6-8 hours for the most vibrant results. I waited three as I really didn't want to be too flashy.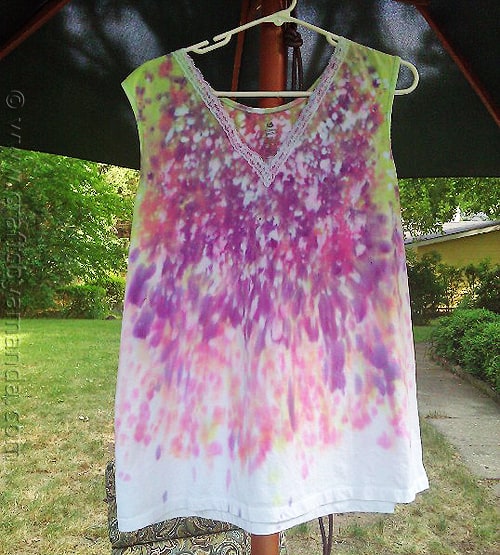 I made the tee above and a tank. Notice the bleach drips too?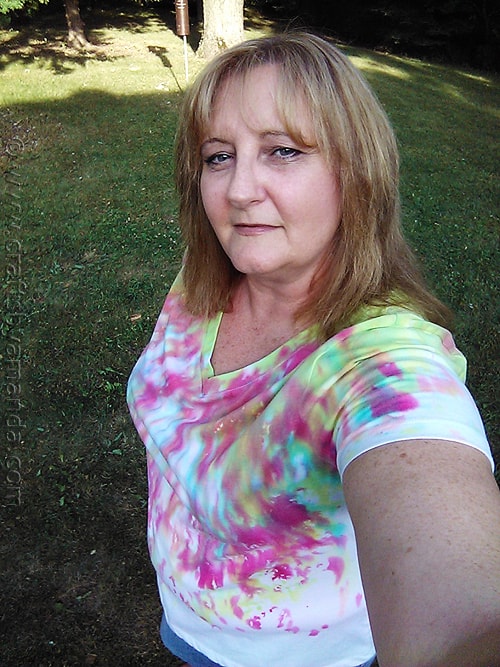 I'm really happy with the results and think this would be fabulous on a hoodie too!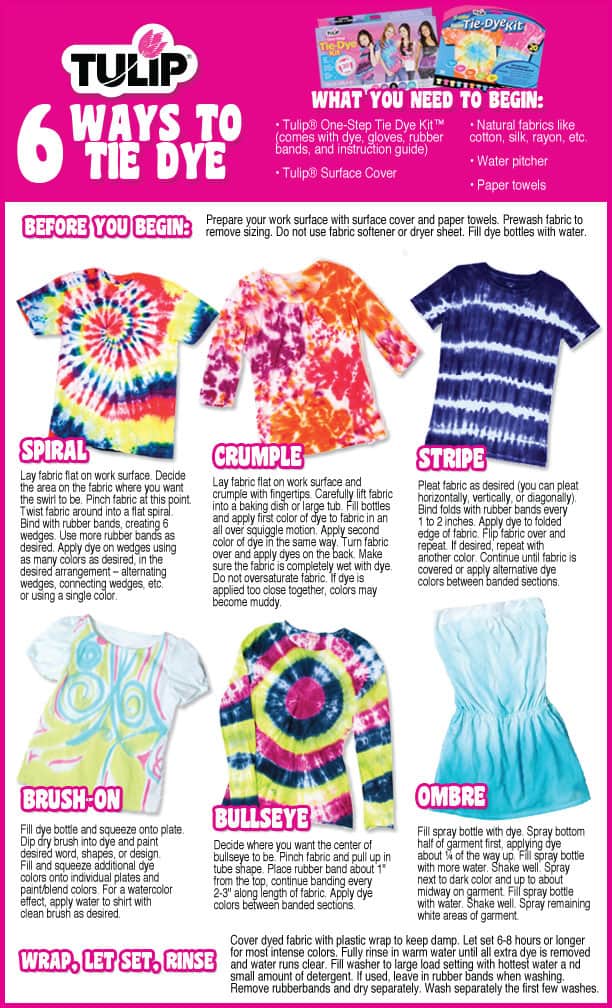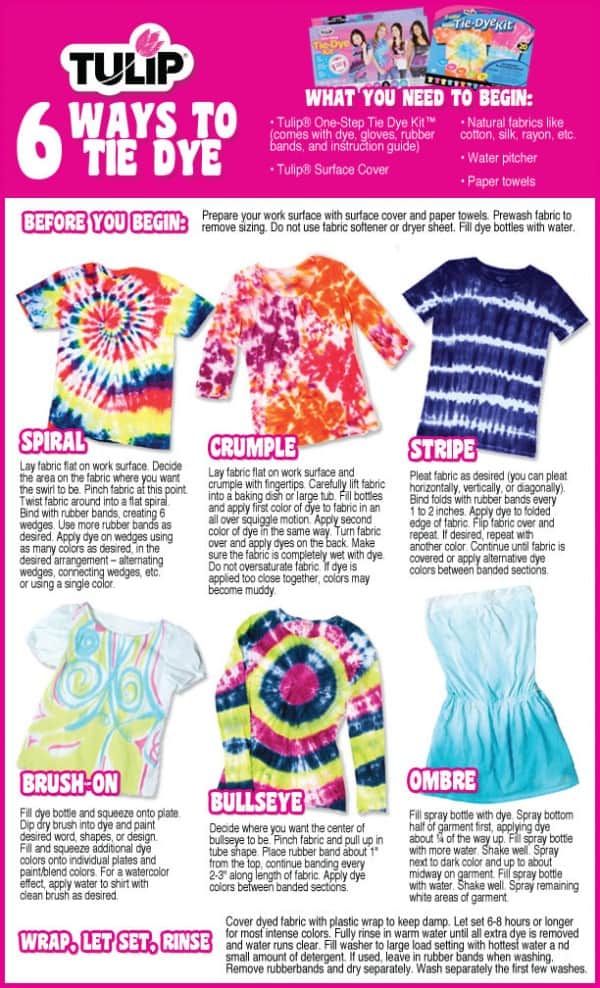 Here's a quick guide from Tulip for other tie dye techniques too! Tulip Tie Dye Kits are available at Walmart, Walmart Canada, Michaels, JoAnn, A.C. Moore, Hobby Lobby, Hancock Fabrics, Meijer. Tie dye kit contents and colors may vary by store.
You can find out more about ILovetoCreate here:
While I did write this post as part of a paid campaign with iLoveToCreate.com and Blueprint Social, all opinions in this post are 100% true and my own.
To see what some of the other crafty minds came up with, check out the thumbnail links below for their projects!
More Tie Dye Shirts
Latest posts by Amanda Formaro
(see all)