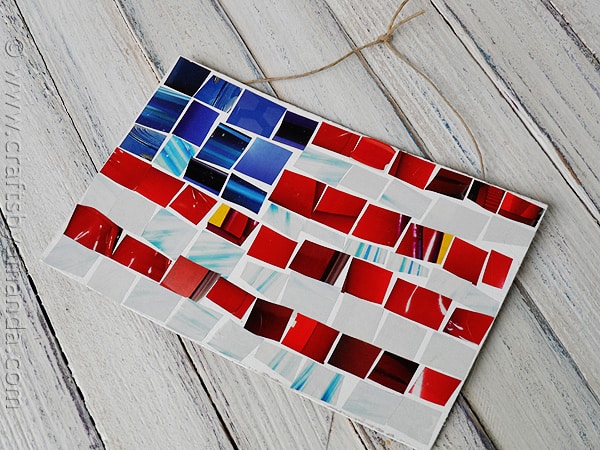 Made from recycled magazines, this flag is a fun art activity that kids will love. Showing your patriotism is not just reserved for adults, kids love showing off their USA pride too! This is a great way to use some of those magazines and allow kids to express their creativity.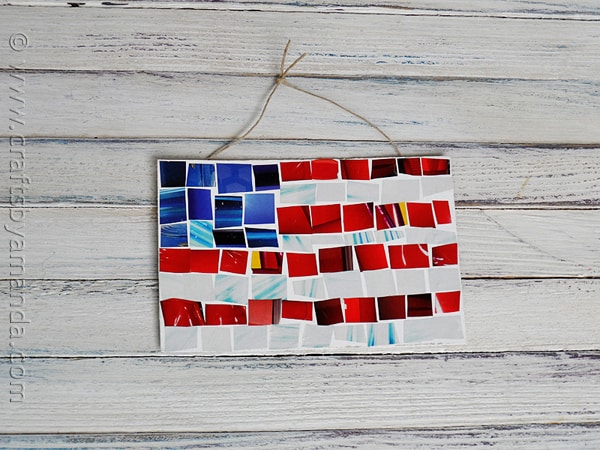 In honor of the 11 year anniversary of September 11th, now known as Patriot Day, I'm sharing this easy project with you so you can share it with your children. I remember every last detail from that day, from the whereabouts of my children to the place I was standing when I heard the news. It's important for us to share the significance of this day with those that come after us.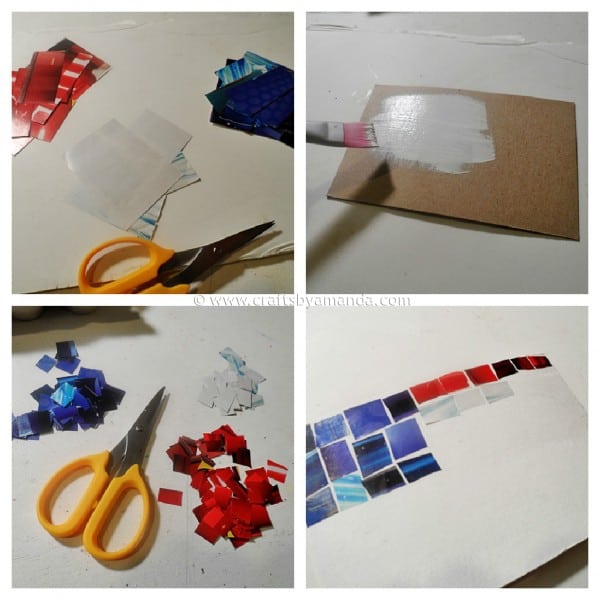 This activity is simple and a great way for kids to celebrate this great country of ours.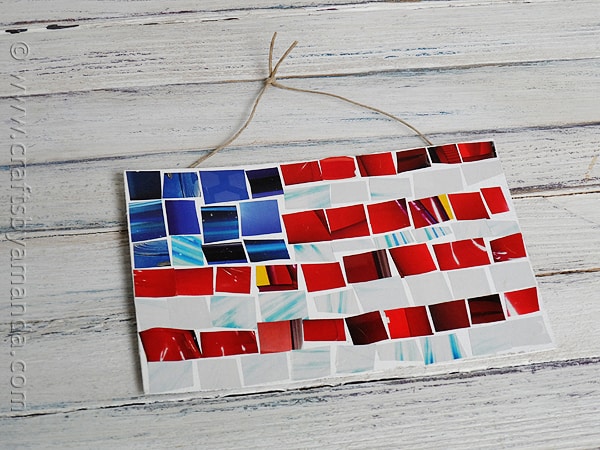 We will never forget.
Magazine Mosaic Flag
Supplies
4" x 6" piece of thin cardboard (cereal box, notepad, etc)
White acrylic craft paint
Magazines
Scissors
String
Glue stick
Hot glue gun or instant grab glue
Directions
Paint cardboard with white paint and allow it to dry completely.
Cut red, white and blue areas from magazines and cut it small squares.
Apply glue stick to the top of the cardboard and press blue squares in the upper left corner. Add stripes with red and white squares.
Tie a piece of string in a knot and hot glue to the back of the flag (parents should handle glue gun).
Amanda Formaro is the crafty, entrepreneurial mother of four children. She loves to bake, cook, make kid's crafts and create decorative items for her home. She is a crafting expert and guru in the kitchen and has appeared online and in print publications many times over the years. She is also the editor for the Home & Garden channel at Craft Gossip and owner of FunFamilyCrafts.com.
Latest posts by Amanda Formaro (see all)