Want to spruce up your plastic patio chairs or those plain flower pots? Maybe your kids have outgrown some of their plastic play animals and you'd like to repurpose them. Whatever the case, just because it's plastic does not mean it's a lost cause. Here are the basics of painting on plastic.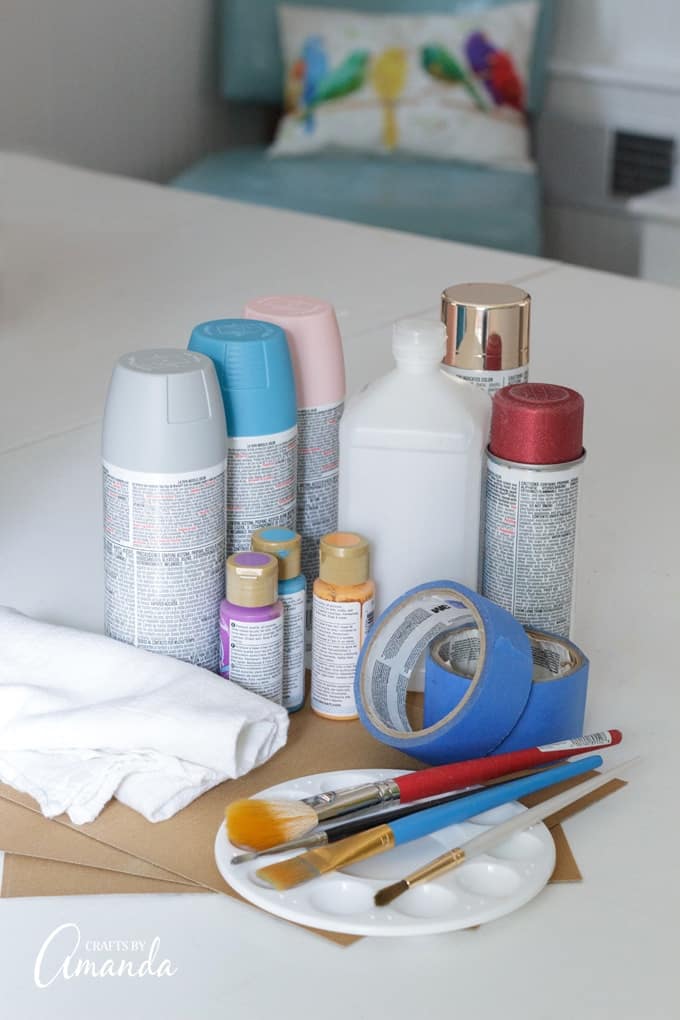 What Can I Paint?
Outdoor furniture
Bottles and jars
Closet organizers
Easter eggs
Toys
Trash cans
Light switch covers
Flowerpots
Mirrors and frames
Figurines
Plastic foliage and flowers
Décor accents
Furniture
Tip: Check your storage shed for those outdoor items you no longer use. Visit a local thrift store for outdated plastic items such as wall hanging, frames, and figurines. Turn that trash into treasure with a fresh coat of paint.
Materials
How to Paint Plastic
Prep your item:
Clean your item thoroughly with warm water and mild dish soap. Be sure to remove any grime or greasy residue. Rinse with clean water and dry with a soft cloth or towel. Wipe down the entire surface with rubbing alcohol and allow to dry.
Spread out a drop cloth or old sheet in a well-ventilated area, and set your item in the center.
Use a fine grit sandpaper to remove any and all shiny surfaces from your item. Be careful not to press too hard so as not to scratch the surface. Plastic is nonporous and removing its shiny surface will help your paint to adhere. Use a soft, clean brush or cloth to remove all dust from the sanding process.
Paint your item:
Once your object's surface is completely clean and dry, block off areas you don't want painted with painter's tape.
Before painting, read the directions on your can of spray paint. Generally, you'll need to thoroughly shake the can before starting, and in-between applications.
To ensure you have a good can of paint, or even that it's the right color, do a test spray on a piece of cardboard, newspaper or your drop cloth.
To apply, position the nozzle toward your object, and spray a light, thin layer of paint. With this first layer, your object should not be fully covered. Give each layer a few minutes to dry before adding the next one. It should take multiple thin, even layers to refresh your item's color without over-painting.
Allow your item to dry completely before displaying or using.
Product Tips:
Need some project ideas?
Here are a few creative painted plastic projects you might like:
Here are some awesome tips for painting glass and how to choose which paint you need.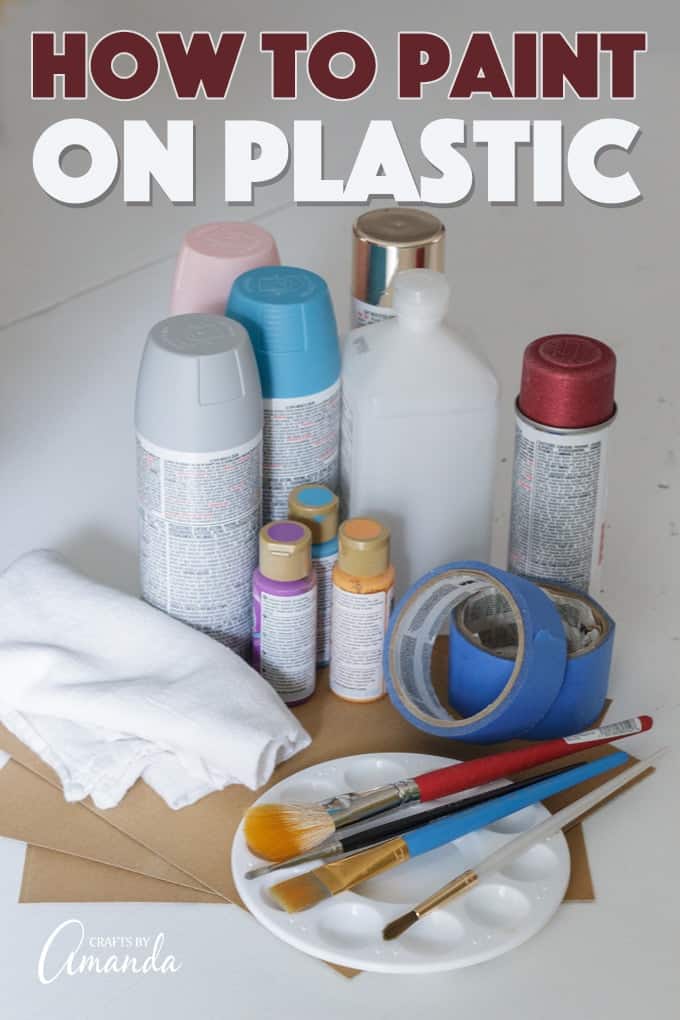 Latest posts by Amanda Formaro
(see all)