If you're looking for free crochet patterns, you aren't the only one. Crochet has been popular for years, but it's not just for your grandmother anymore! Crochet has seen an insurgence in the last decade and sites like Pinterest and Craftgawker are filled with a variety of crochet crafts. While we have collected plenty of yarn crafts before, this is the first time we've included needlework here. That's why we've put together this collection of over 40 free crochet patterns for you to peruse and try.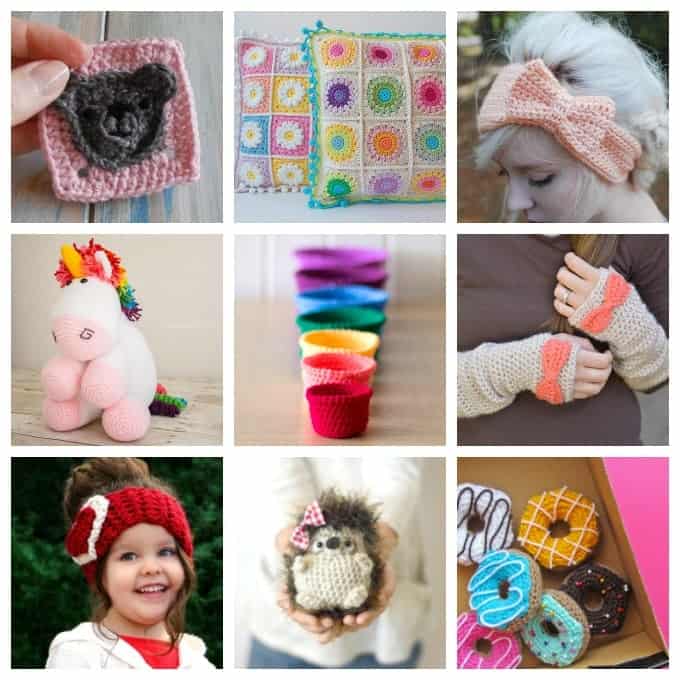 There are affiliate links in this post. That means if you buy something from that link, I will earn a small commission, but it won't cost you anything additional.
Free Crochet Patterns
If you are still new to crocheting, have never crocheted a day in your life, want to brush up on your skills or maybe learn some new crochet techniques, there are plenty of online crochet classes you can try. There are hundreds of books as well, including this best seller, A to Z of Crochet: The Ultimate Guide for the Beginner to Advanced Crocheter. Then of course there are all the yarns, tools, hooks and cases for your crochet obsession!
We've sorted these free crochet patterns into a few different categories starting with simple patterns then moving on to wearable items, cute animals, some Star Wars designs, and coffee sleeve crochet patterns. You'll also find several home ideas, holiday crochet patterns, and finally just some overall cute and fun tutorials. Enjoy!
Simple Crochet Patterns
If you're new to crochet, the free crochet patterns listed here are great for beginners.
Wearable Crochet Patterns
One of the most popular searches for free crochet patterns are for things you can wear. A pair of cute baby booties or a pretty headband makes a great gift.
Cute Animal Crochet Patterns
I have seen so many free crochet patterns of darling animals, we could never list them all, but here's some sweet ones to get you started.

Star Wars Crochet Patterns
Yes, there are free crochet crochet patterns for all you Star Wars fans out there too!
Coffee Cup Sleeve Crochet Patterns
A crocheted coffee cup sleeve makes a great gift ideas, so be sure to check out these free patterns below.
Home Idea Crochet Patterns
Whether you want to decorate or make something useful, here are several crochet patterns perfect for around the house.
Holiday Crochet Patterns
Oh the holidays! There are hundreds of free crochet patterns for the holidays, here are just a handful to get you going.
Fun and Cute Crochet Patterns
Aren't these patterns cute? From practical to functional and just plain adorable, you'll love these free crochet patterns.
BONUSES
First off, this pattern is not free. It's $5.99 but so worth it! Isn't this owl crochet blanket gorgeous!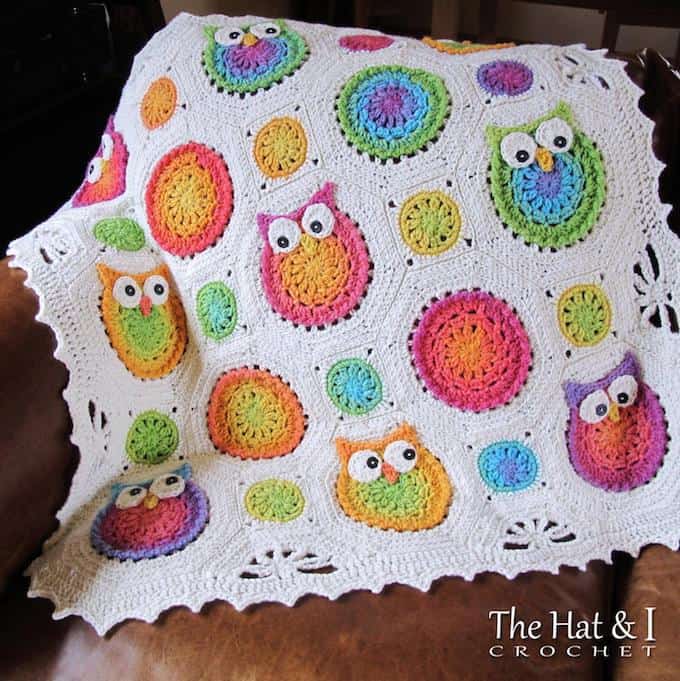 Now that you have all these amazing ideas, it's time to get started. But have too much yarn and can't get organized? Here's a great roundup of yarn storage ideas to help get anyone's yarn stash organized.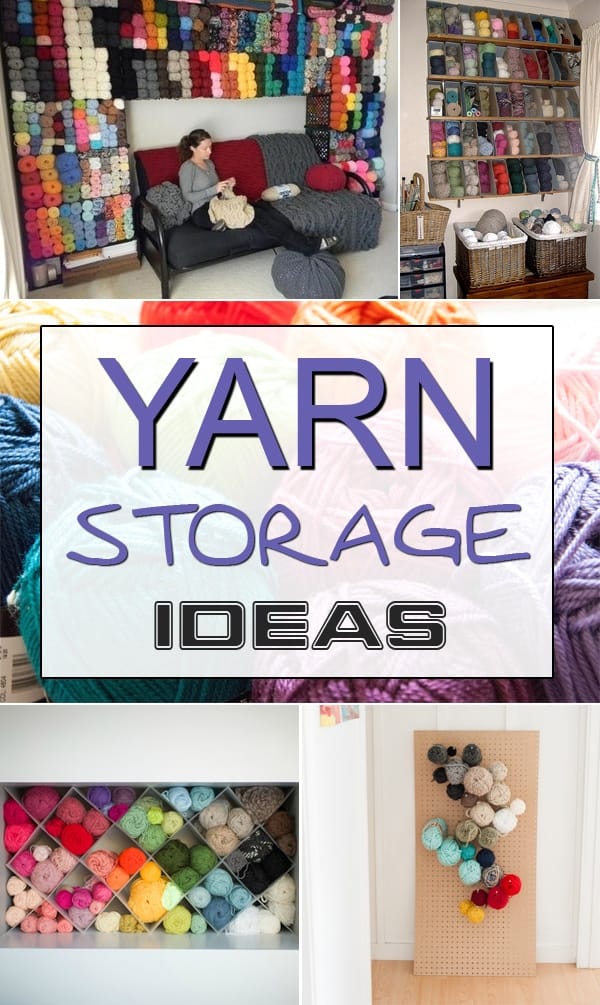 Be sure to check out all of our adult craft ideas here!
Latest posts by Amanda Formaro
(see all)