It's the time of year when Santa needs to know what all the good little girls and boys want for Christmas! Download and print this free letter to Santa printable to create a keepsake-worthy wish list for your children.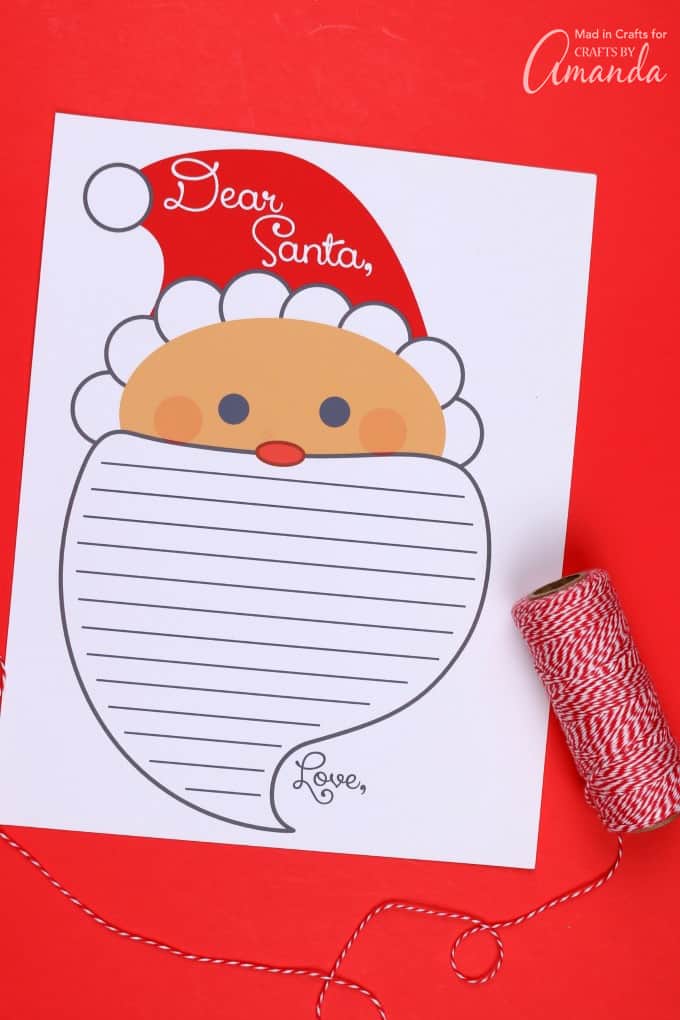 Free Letter to Santa Printable
Writing the annual letter to Santa is a cherished tradition in many families. Make sure the letter is worth saving by having your children write their letters on this adorable Santa Claus printable letter.
You may also like our free printable Ugly Sweater gift tags!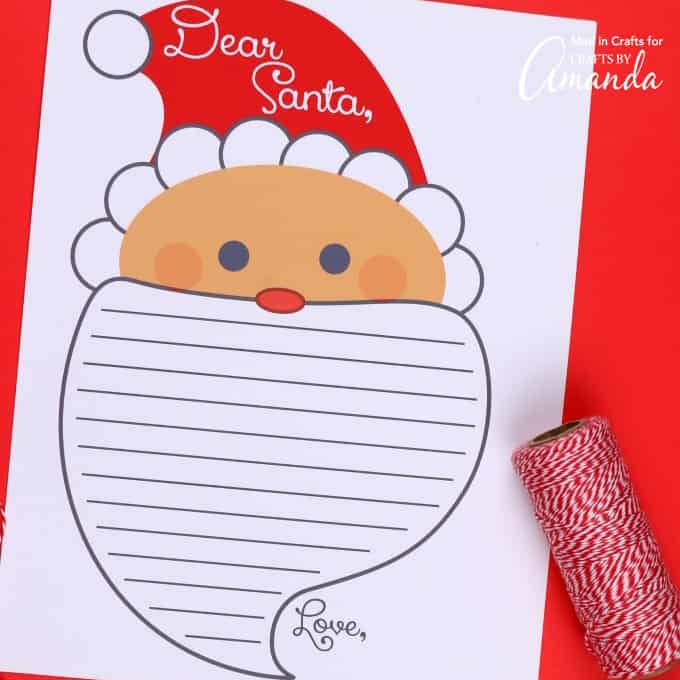 You will need: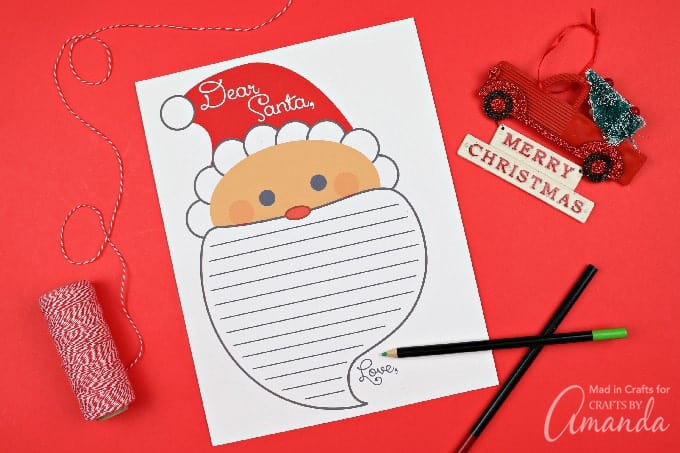 Begin by downloading the free printable PDF to your computer. Send the file to print from your color printer, choosing the highest quality print settings. I also recommend using a higher quality printer paper, so that the letter will be a keepsake for years to come.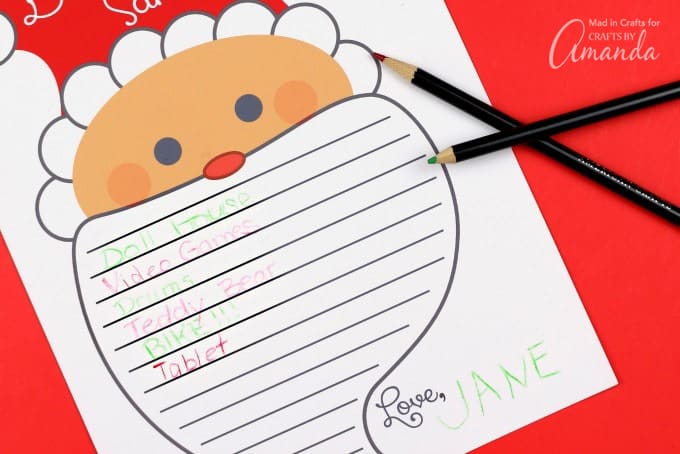 Have your little one sit down to pen his letter to Santa, making sure to sign his name at the bottom of the letter when he is done. The lines on the paper will help even beginning writers to create their letters. Now, not only do you know what your child wants for Christmas, but you also have a sweet keepsake to look back on when he is grown!
Print out these Christmas Coloring cards too!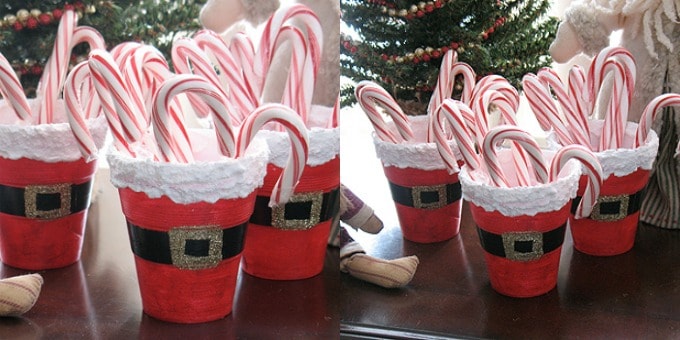 Make some fun Santa belly treat cups to go alongside your printable letter to Santa to make it a little more special! Fill with goodies for Santa or his reindeer.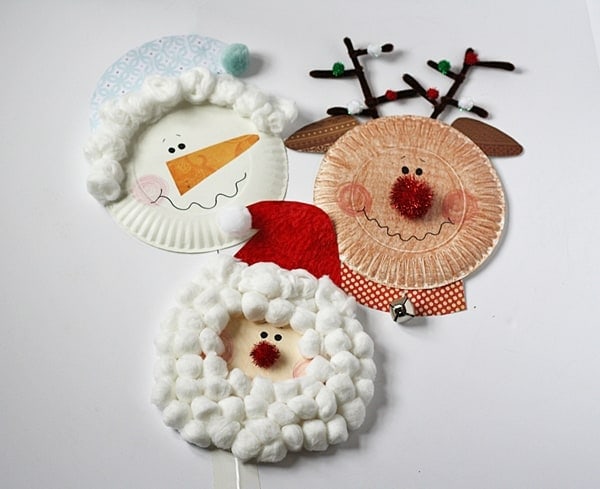 These Paper Plate Santa, Rudolph, and Snowman make another fun Christmas craft for kids, whether it be a school project or an at home project, your kids will love making their own Christmas themed paper plates!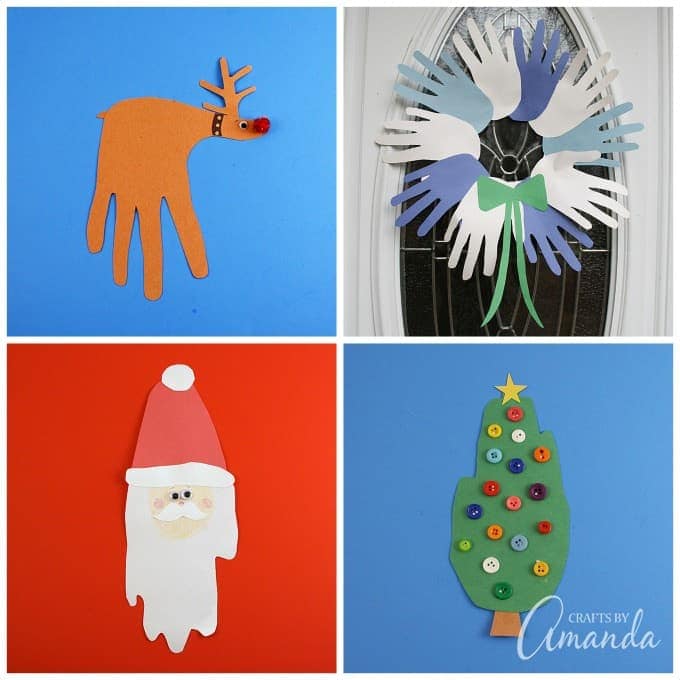 Lastly, these Christmas handprint crafts include Santa Claus, Rudolph the red-nosed reindeer, a Christmas tree and even a winter themed wreath. Take some time to create a keepsake for Christmas from your child's handprint!

Latest posts by Jessica Hill
(see all)