There's something so fun and cheerful about a ladybug craft. I've turned a lot of things into ladybugs over the years (like the ever-popular ladybug painted rocks), and this colorful paper plate ladybug that's available in my ladybug pack craft kit is no exception! I've put together a video tutorial to show you how easy and fun they really are.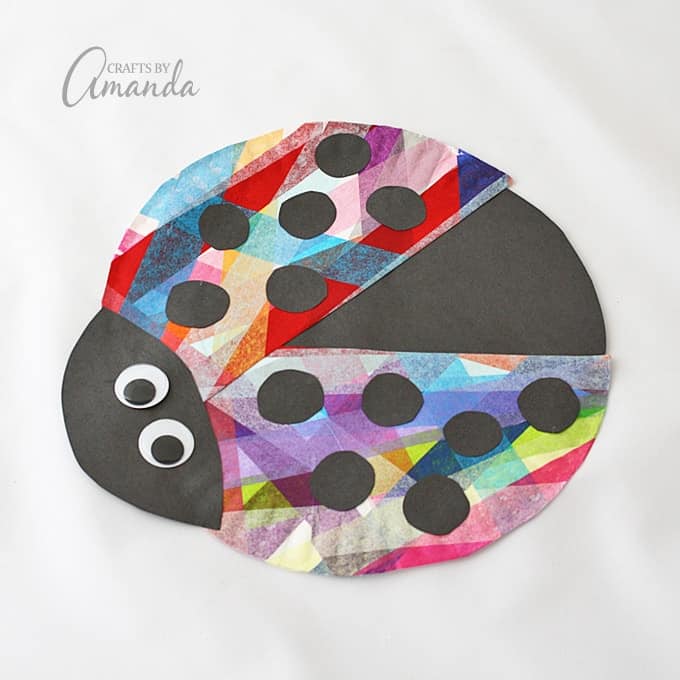 Paper Plate Ladybug
What's great about my craft kits is that all the supplies you need are included (common tools like scissors or a pencil are not included). The only thing you will need to provide for this paper plate ladybug project is scissors. My craft kits are geared at kids and are perfect for teachers, daycare providers, and camp directors. However, they aren't just for kids! Elderly patients in senior centers truly enjoy projects like these.
So if you know someone who crafts in group settings, please pass on this link! The ladybug pack has 3 different projects to choose from, including these colorful paper plate ladybugs. I also have a foil art pack and one with monsters, aliens and robots!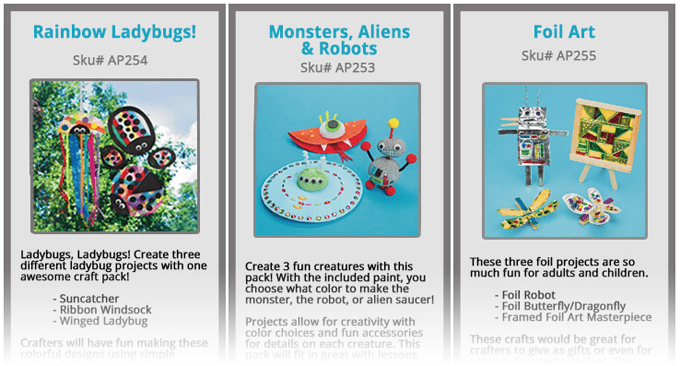 S&S Worldwide customers are generally group-oriented, such as camp directors looking for projects for their campers, or health care providers looking for kits that they can do with seniors or those in physical therapy. This paper plate ladybug is a perfect example of the types of projects you'll find in my kits. Teachers, daycare providers, and scout troop leaders will love that there are enough projects for everyone and they don't need to go to the store for additional supplies. They even include the glue!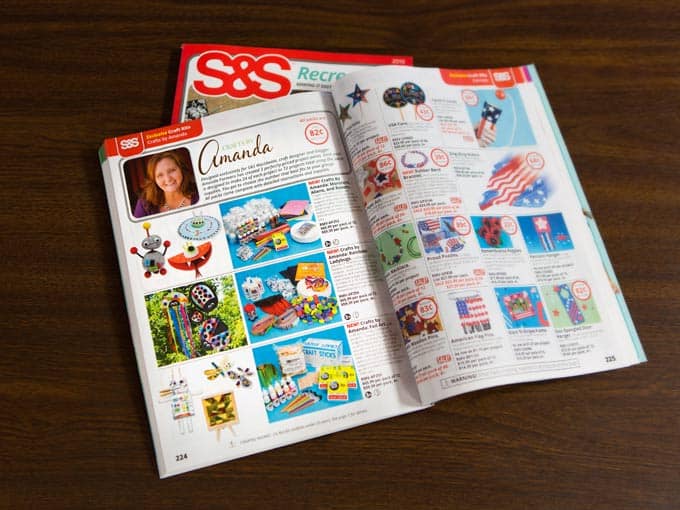 So be sure to check out my new Crafts by Amanda branded craft kits, sold exclusively through S&S Worldwide. While S&S Worldwide is most well known for their amazing catalog, they are also online with an extensive product line on their site!
Watch the Video
To see how this adorable paper plate ladybug is made, watch the video below!'
For more ladybug crafts check out the links below!
Latest posts by Amanda Formaro (see all)