Luminaries are fun to create, they are great for holiday and seasonal decorations, and a jar luminary is an easy to make gift idea. You can use a real candle inside your luminary or if you prefer, use battery operated tea lights. If you're looking for luminary crafts, here are tons to get you started.
Be sure to check out all the ideas over at my Pumpkin Painting Party too!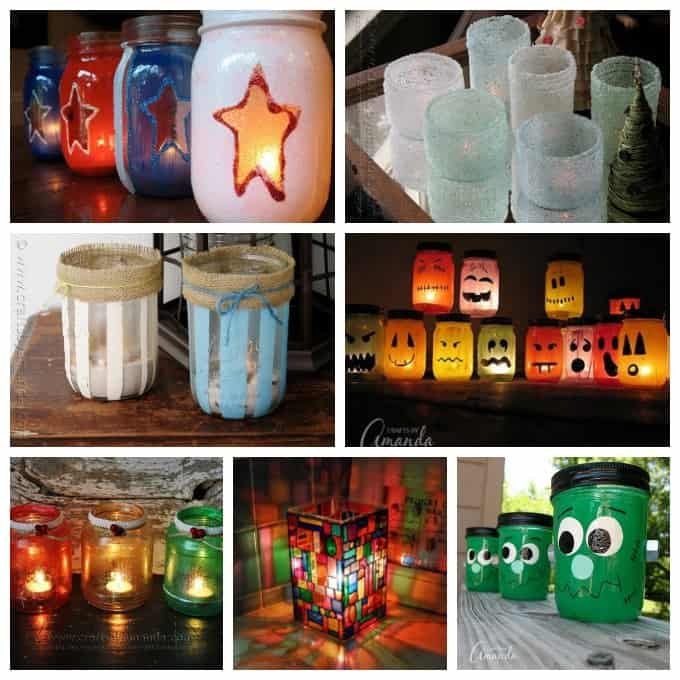 25 Luminary Crafts
I've always loved making luminaries. They are an easy project, fun to make and look so wonderful when you're done! Luminary crafts are perfect for the holidays, especially Halloween and Christmas!
Hint: Before you get started on any glass luminary project, be sure to check out these tips for removing those sticky labels first!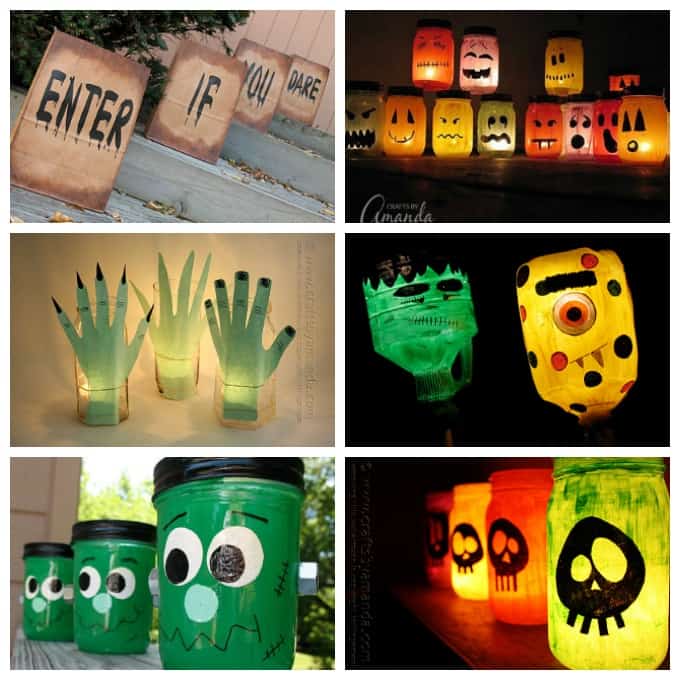 Halloween Luminaries
Halloween is the perfect time of year to light up the night! Making these creepy luminaries will be sure to keep the kids entertained for hours, and they'll make your house the spookiest one on the block! Trick-or-treaters will love a sidewalk lined with colorful luminary jars painted like silly ghouls.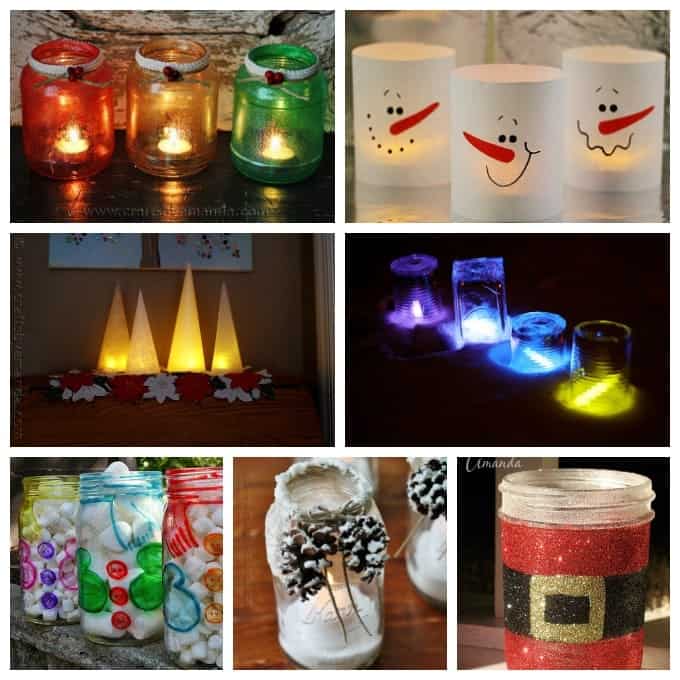 Christmas Luminaries
Christmas is a magical time of the year and perfect for decorating with festive luminaries. Fill your home with Christmas spirit, and light the way to the Christmas tree for Santa!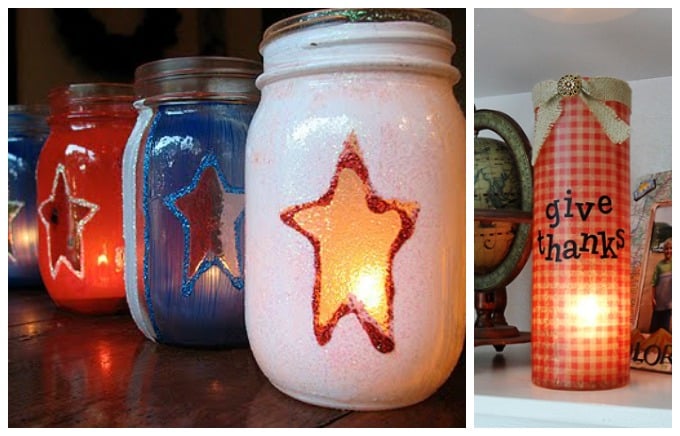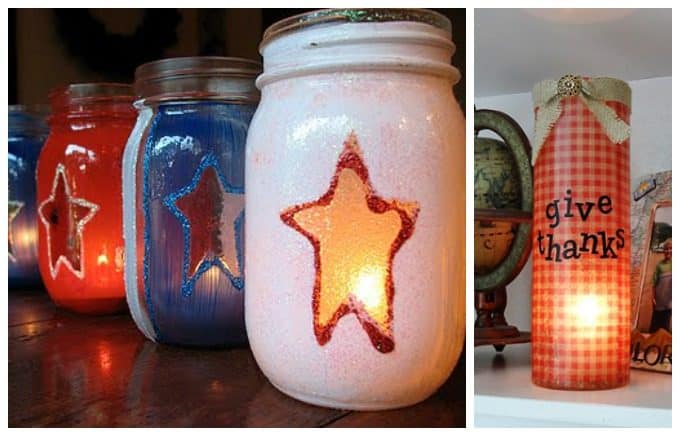 Luminary Crafts for Other Holidays
Not all luminary crafts have to be for Halloween or Christmas! There are plenty of other occasions to make them, including Thanksgiving and the 4th of July. Some can be used for multiple holidays. For example, the epsom salt luminaries are popular for weddings and Valentine's Day as well as winter and Christmas!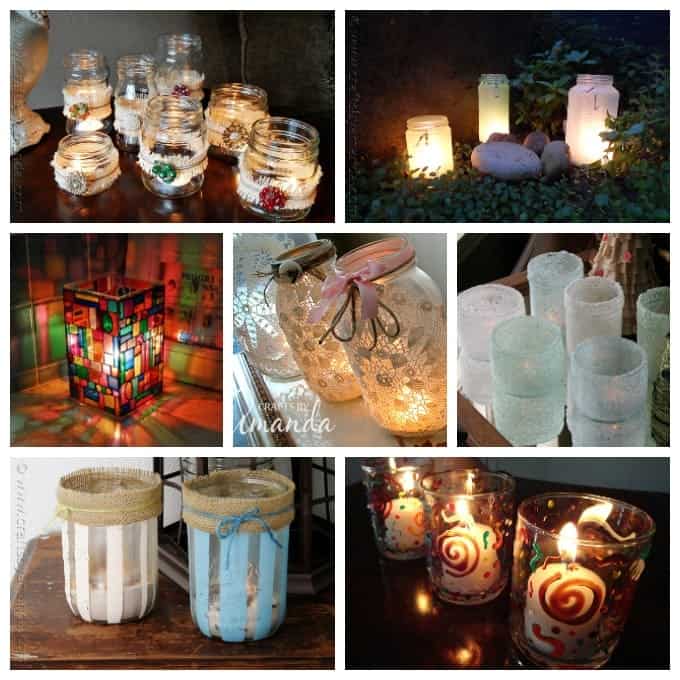 Home Decor Luminaries
Sometimes you want to make luminaries for something other than the holidays. That's normal, and there are plenty of options to choose from! It all depends on the aesthetic you're going for.

Common Supplies for Luminaries
No matter what time of year it is, a luminary craft will make a great home decor item or gift for a loved one or friend. I hope you enjoy each project!
This post was originally published on this blog on Sep 5, 2016.
Latest posts by Amanda Formaro
(see all)