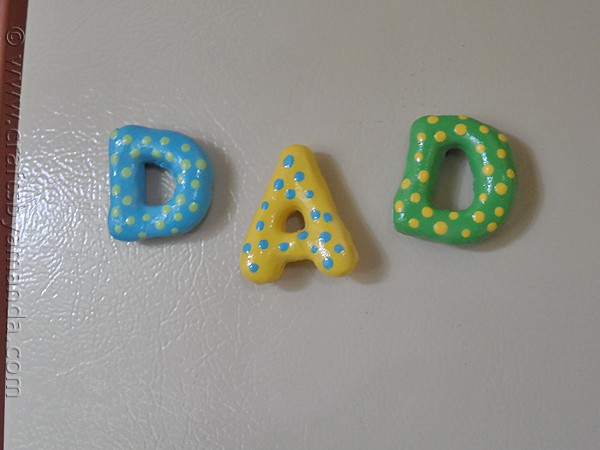 Father's Day is right around the corner, so gather the kids around the table for a fun afternoon of crafting. We are going to mix together some easy salt dough, cut it with cookie cutters, then bake them in the oven. Then comes the part when the kids can get creative and show their style! Decorating!


Salt dough is not edible, but it's made from edible ingredients and will not hurt your child if ingested. It doesn't taste very good, so chances are it won't make it past the taste buds anyway! ;-) All you do is mix together 1/4 cup salt, 1/2 cup flour, and 1/4 cup water to form a dough.


Then roll it out and cut it with cookie cutters. Put those shapes on a cookie sheet and bake at 250 F for 2 – 2 1/2 hours. Be sure to let them cool completely before painting.


Paint each shape with acrylic craft paint, front and back. Attach magnets to the back using white craft glue. When the glue has dried, finish decorating. Once that is dry, coat the magnets with a gloss sealer.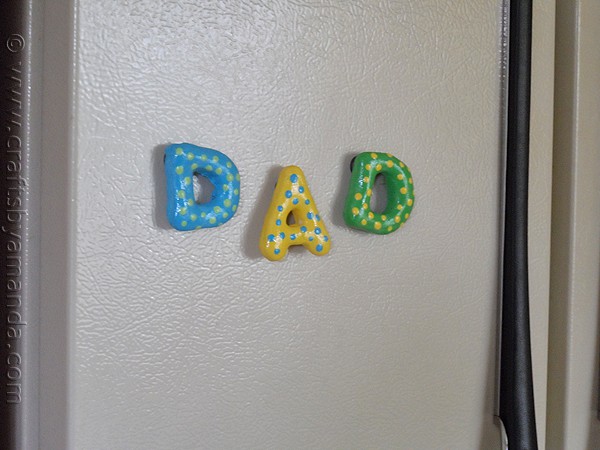 Have fun crafting with your kids, and Happy Father's Day!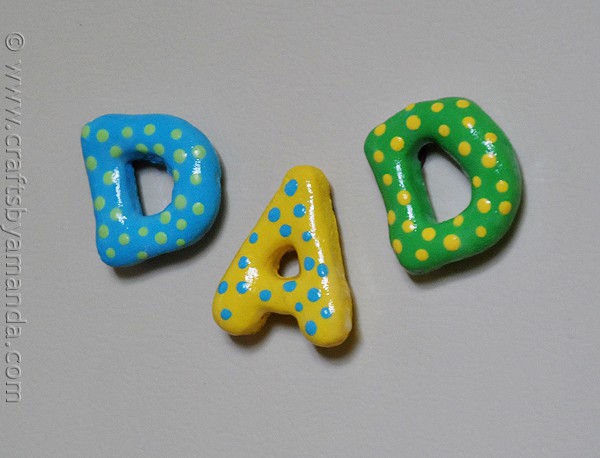 More Fathers Day Ideas
Latest posts by Amanda Formaro
(see all)