Making sunflower crafts is a fun way to usher in the fall season. These sunflower craft ideas range from preschool through full-fledged adults, so have fun!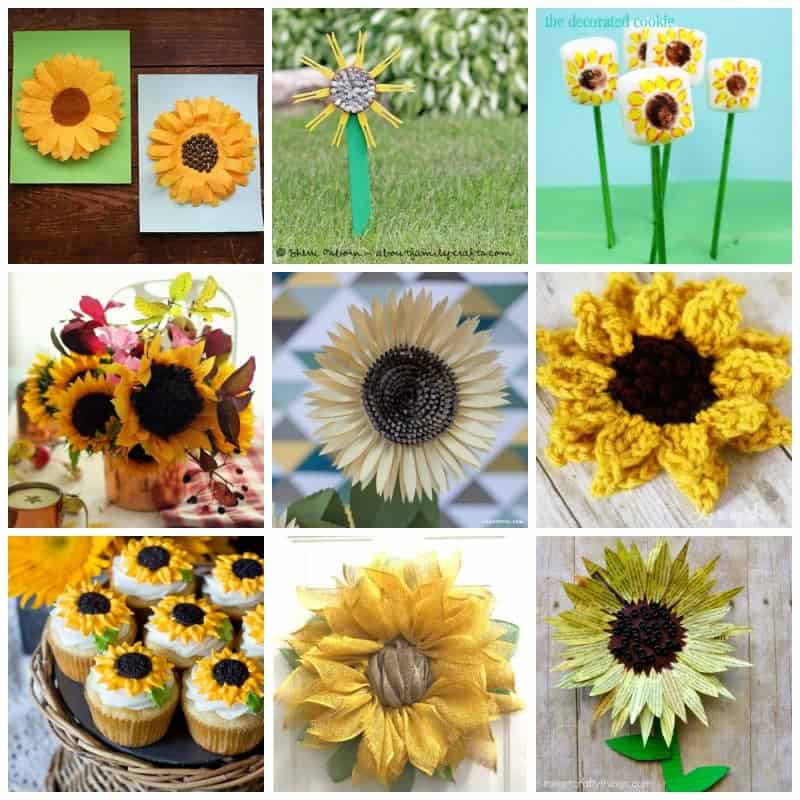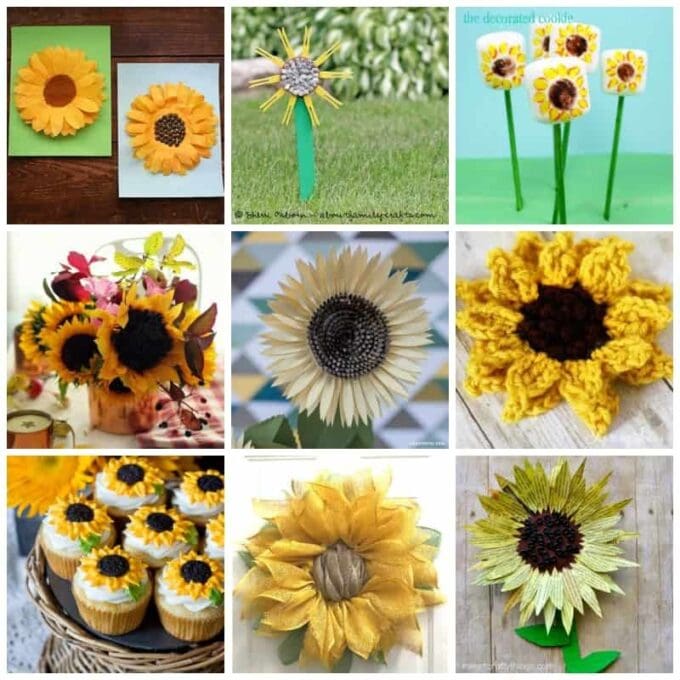 Sunflower Crafts and Recipe Ideas
Whether you're looking for preschool-friendly craft ideas or projects that adults can make, there's a sunflower craft here for everyone. Adults will love the sunflower wreaths made from burlap and decomesh, and kids will love recycling and turning nothing into something!
JUST ADDED! Check out these gorgeous sunflower kissing balls! Perfect for a fall party or an autumn wedding!
Sunflower Fun Facts
Did you know that the sunflower is the only flower with the word "flower" in its name?
Sunflower seedlings follow the movement of the sun across the sky. This process is called heliotropism. Once the flower actually blooms the process stops.
The sunflower is the Kansas state flower.
Some varieties of sunflowers can grow as tall as 8-12 feet in just six months! In fact, the tallest one on record was grown in the Netherlands in 1986. It measured over a whopping 25 feet!
One sunflower can have up to 2,000 seeds in its center.
There are more than 60 different varieties of sunflowers and can be found all over the world.
You've probably eaten the striped seeds, but the solid black ones are used to make sunflower oil.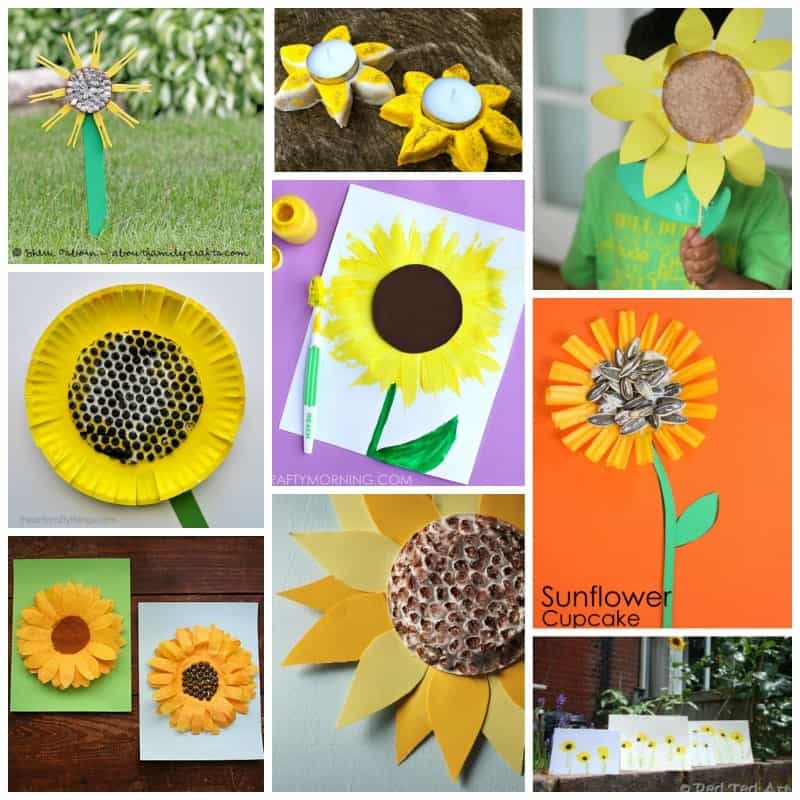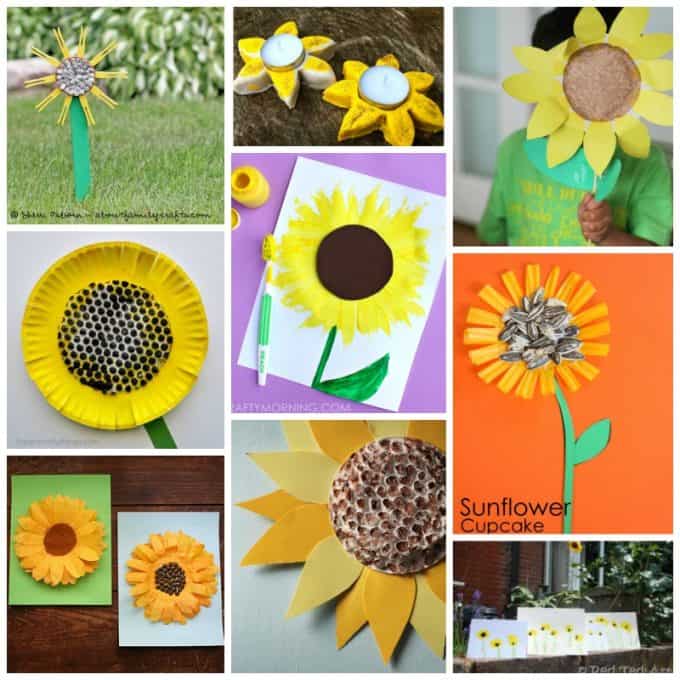 9 FUN SUNFLOWER CRAFTS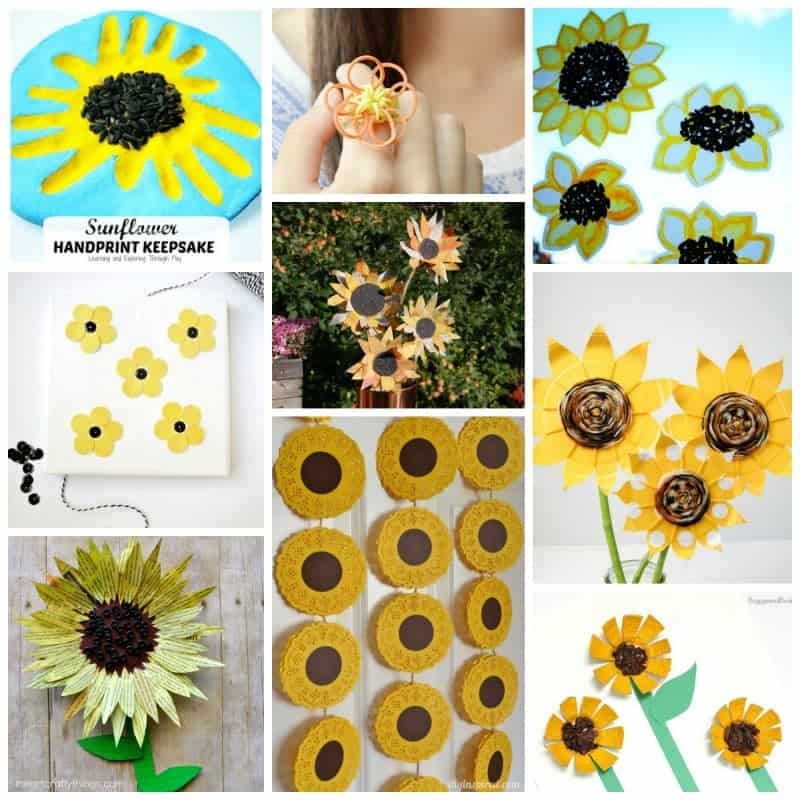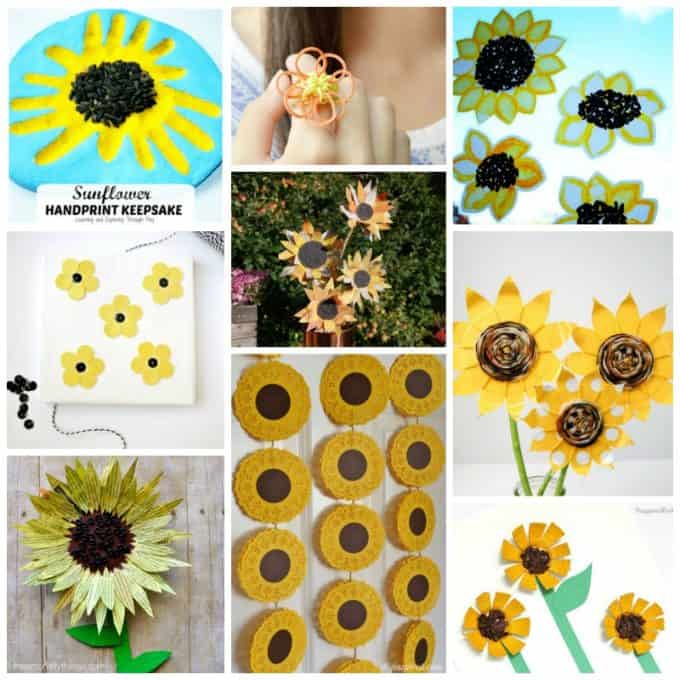 9 EASY KIDS SUNFLOWER CRAFTS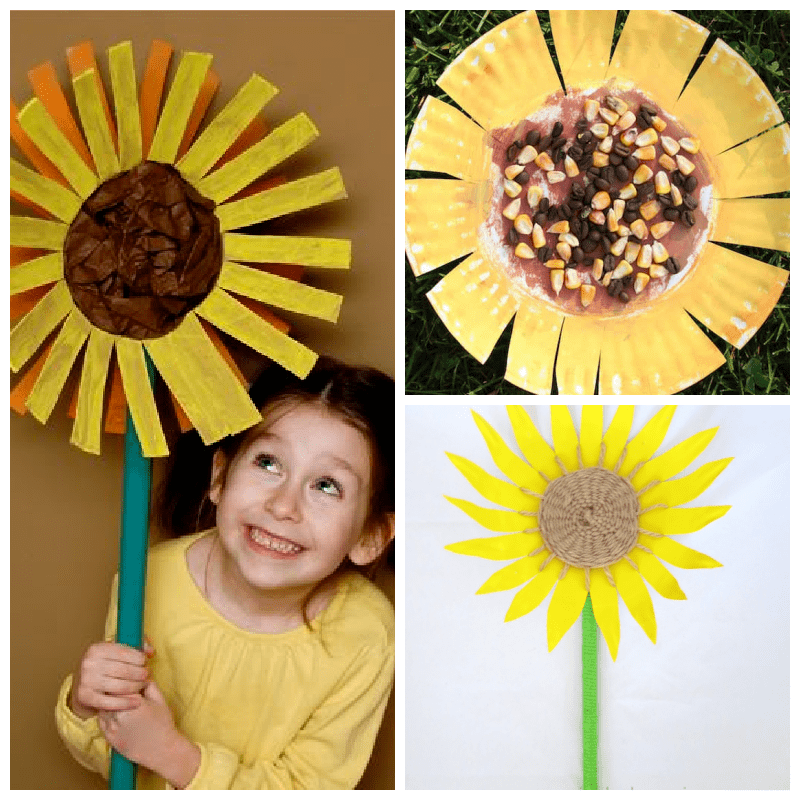 3 CUTE SUNFLOWER CRAFTS FOR KIDS
Giant Sunflower Craft – These giant recycled sunflowers are just adorable and kid-friendly.
Paper Plate Sunflower – A paper plate makes the perfect sunflower craft.
Paper Plate Weaving Sunflower – Here's a simple paper plate craft kids can make together.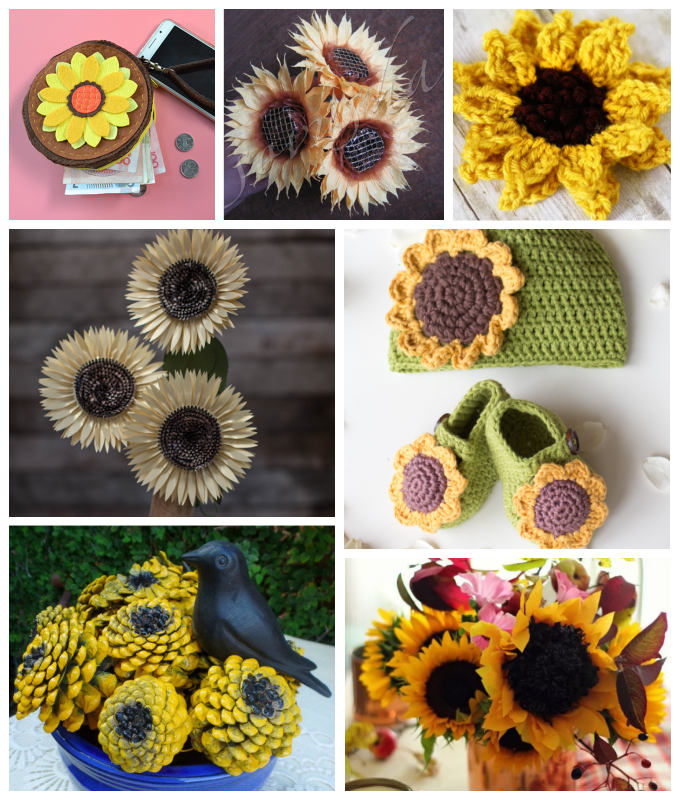 9 SUNFLOWER CRAFTS FOR ADULTS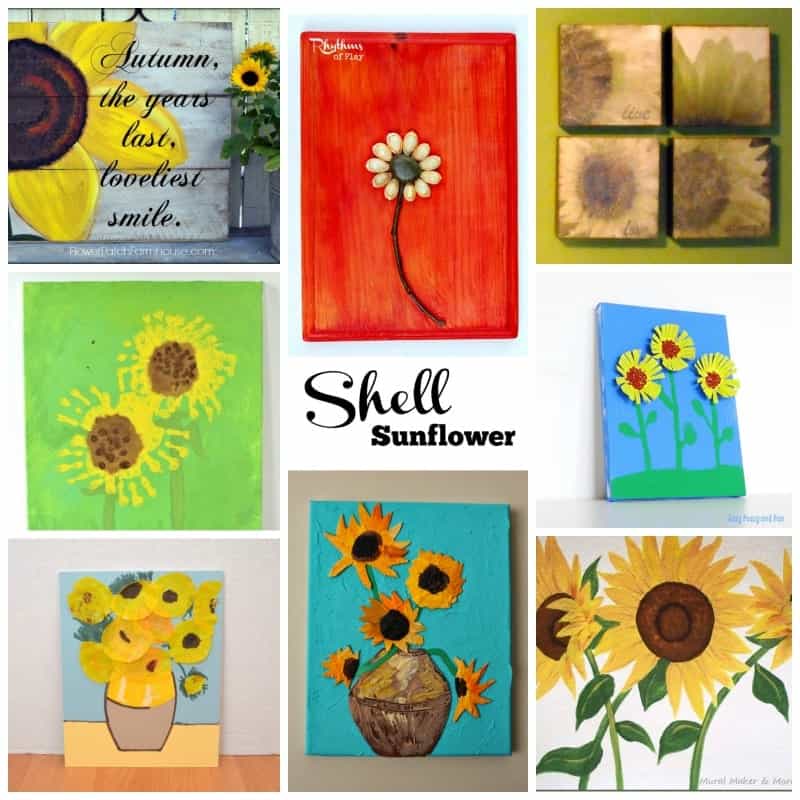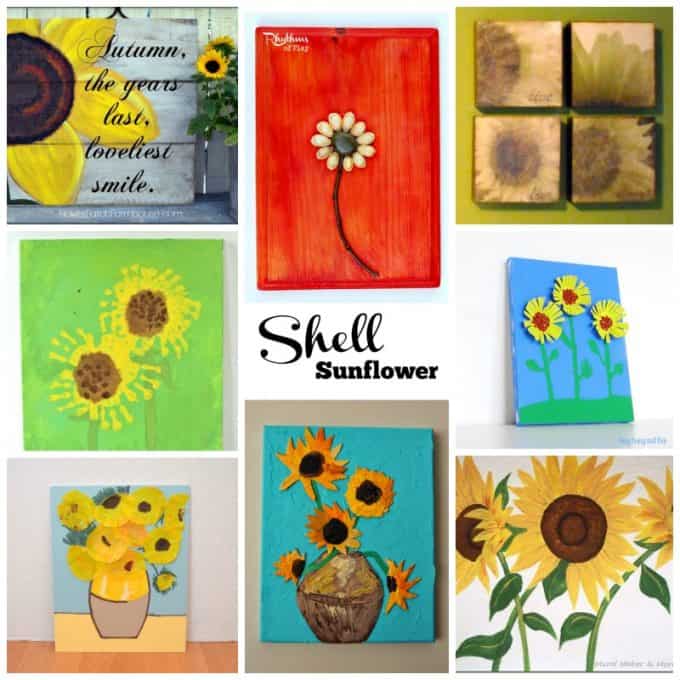 8 SUNFLOWER WALL ART CRAFTS AND PROJECTS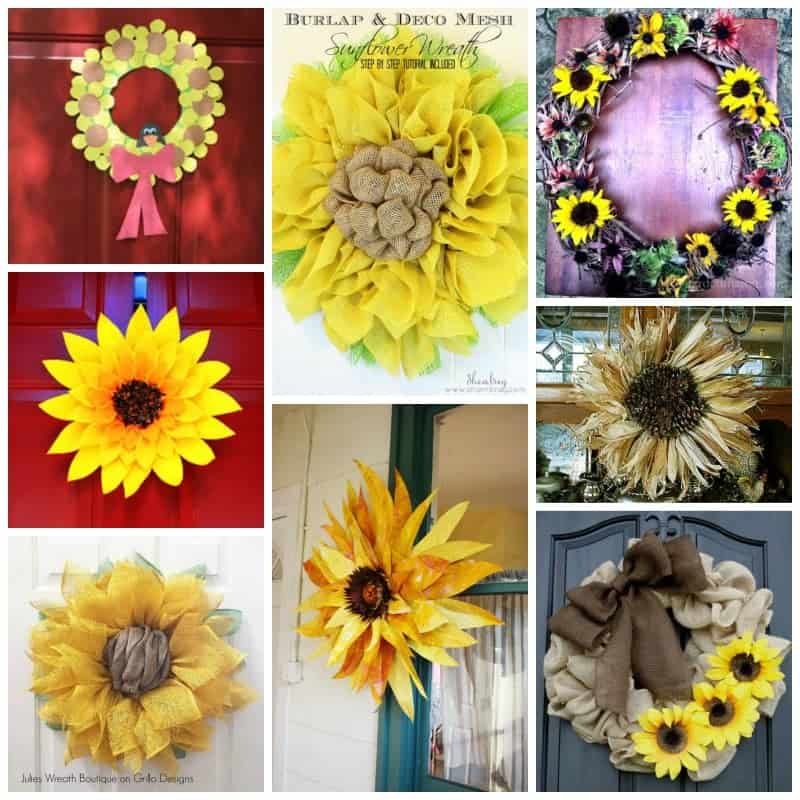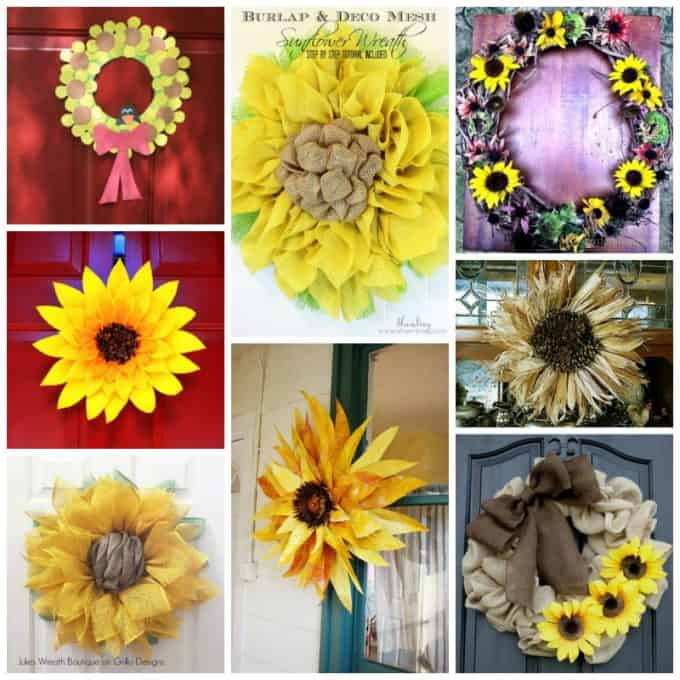 8 PRETTY SUNFLOWER WREATHS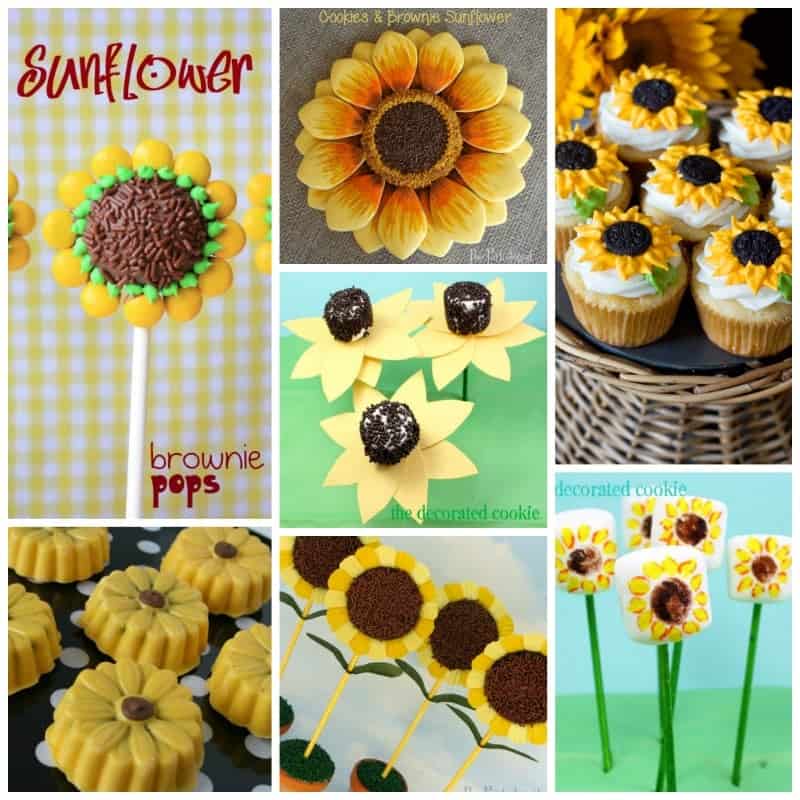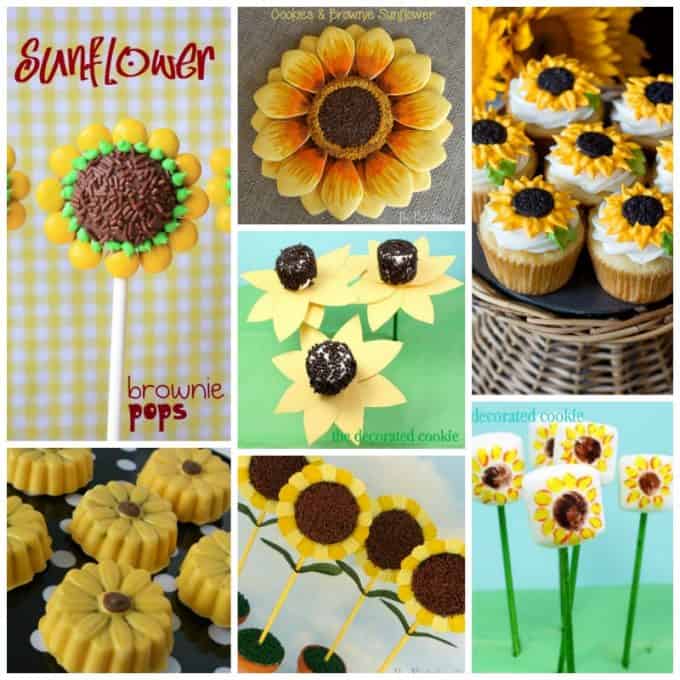 7 DELICIOUS SUNFLOWER TREATS
Not Pictured
Sunflower Kissing Balls – These adorable home decorations are so easy to make and add the perfect splash of color!
Sunflower Mason Jar Centerpieces – We made these beautiful centerpieces for a BBQ themed bridal shower!
BONUS SUNFLOWER IDEA!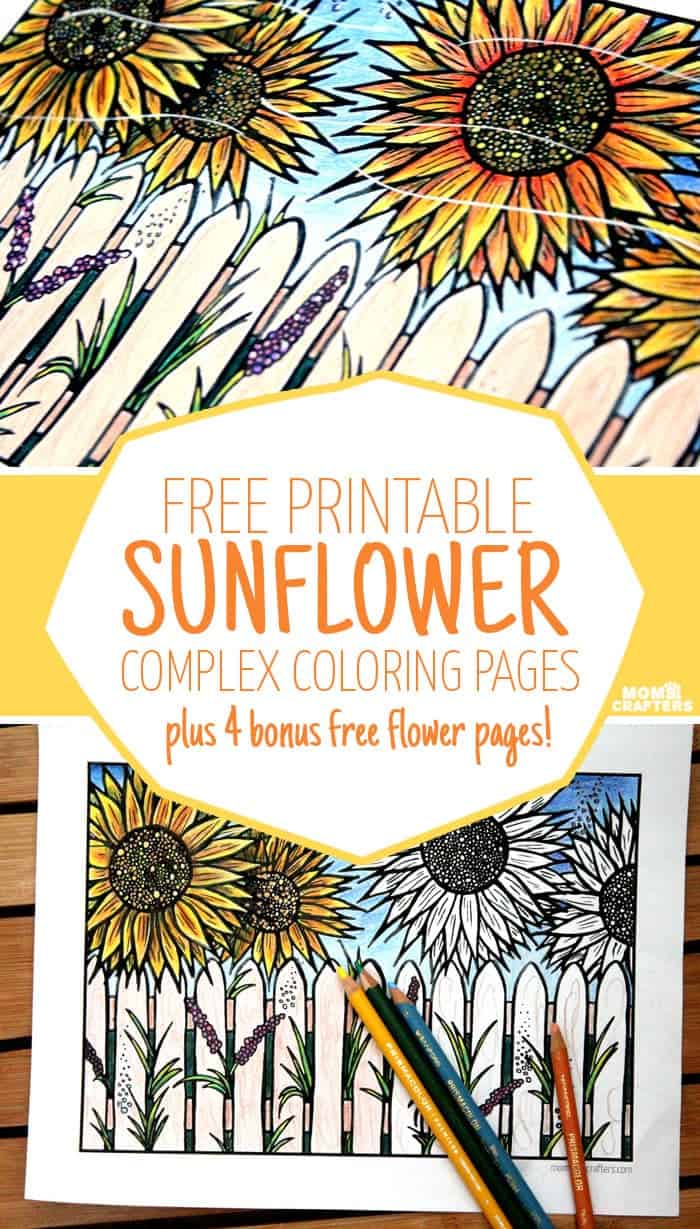 Surely you've found some fun sunflower crafts to keep you busy with your fall crafting! Let me know if you have a favorite sunflower project that was not listed here.
This post originally appeared here on Sep 6, 2016.
Latest posts by Amanda Formaro
(see all)