In my opinion Thanksgiving crafts, whether they are adult crafts or for kids, just don't get the attention they deserve. I mean, Halloween goes all out and the opportunities for projects is massive. But after that there are only two short months until Christmas, so Thanksgiving only gets a few weeks to try and grab your attention.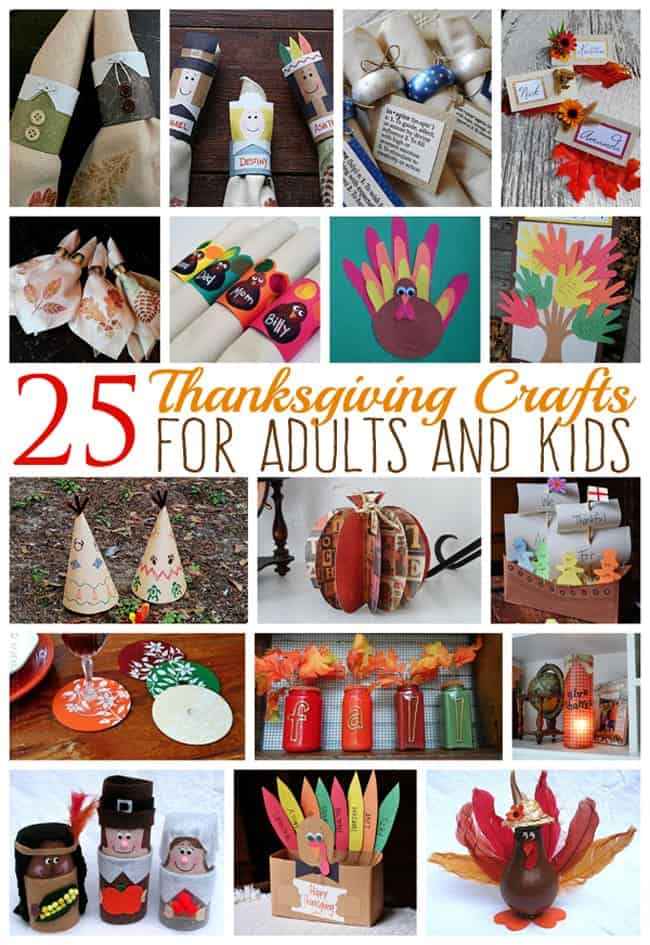 25 Thanksgiving Crafts for Adults and Kids
Whether you're hosting a large group at your house or keeping it small this year, it's always fun to make crafts for Thanksgiving. With the weather turning cool and crisp, sitting around a table surrounded by paint, glue, and glitter provides the perfect opportunity to create more than just crafts – you'll also be creating family traditions and memories. Crafting is the perfect activity for the season when we're focusing on our blessings.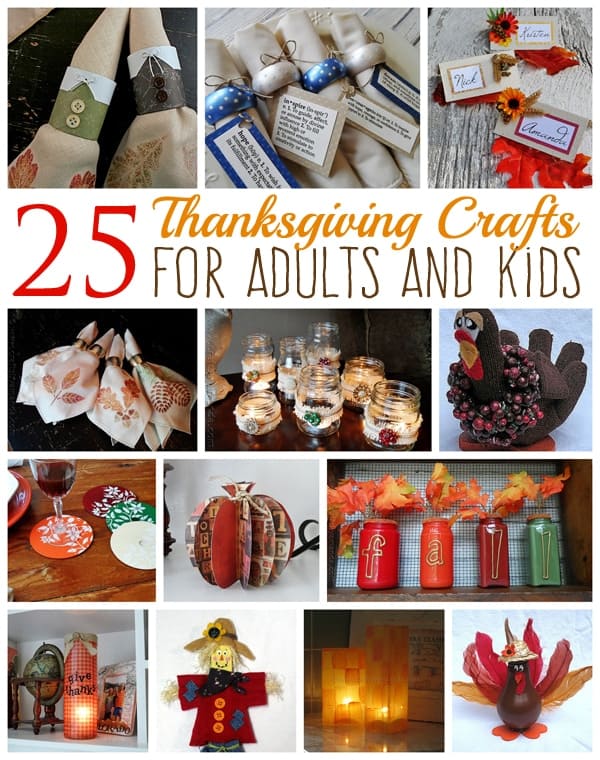 13 Thanksgiving Crafts for Adults
Need some fun crafts for the kidlets this Thanksgiving? These are great projects to keep them busy while preparations are being made or dinner is cooking. Most of these crafts are easy to make and don't require a ton of crazy supplies. Also, many of the crafts pass on the intention of the holiday along with some history.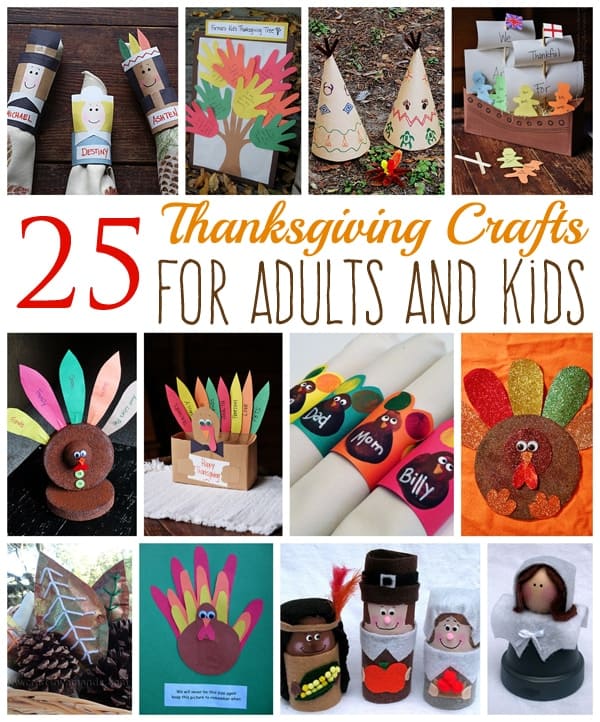 12 Thanksgiving Crafts For Kids
I hope you have an enjoyable Thanksgiving surrounded by family and friends. And when you're ready for Christmas, be sure to check out all of these projects!
Looking for some printables for Thanksgiving to keep the kids busy? Get these free ones at Make and Takes.
Amanda Formaro is the crafty, entrepreneurial mother of four children. She loves to bake, cook, make kid's crafts and create decorative items for her home. She is a crafting expert and guru in the kitchen and has appeared online and in print publications many times over the years. She is also the editor for the Home & Garden channel at Craft Gossip and owner of FunFamilyCrafts.com.
Latest posts by Amanda Formaro (see all)