Halloween might look a little different this year, but there are still ways you can spread happiness in your neighborhood. Use these free You've Been Booed! printables to set off a chain reaction of Halloween spirit on your block!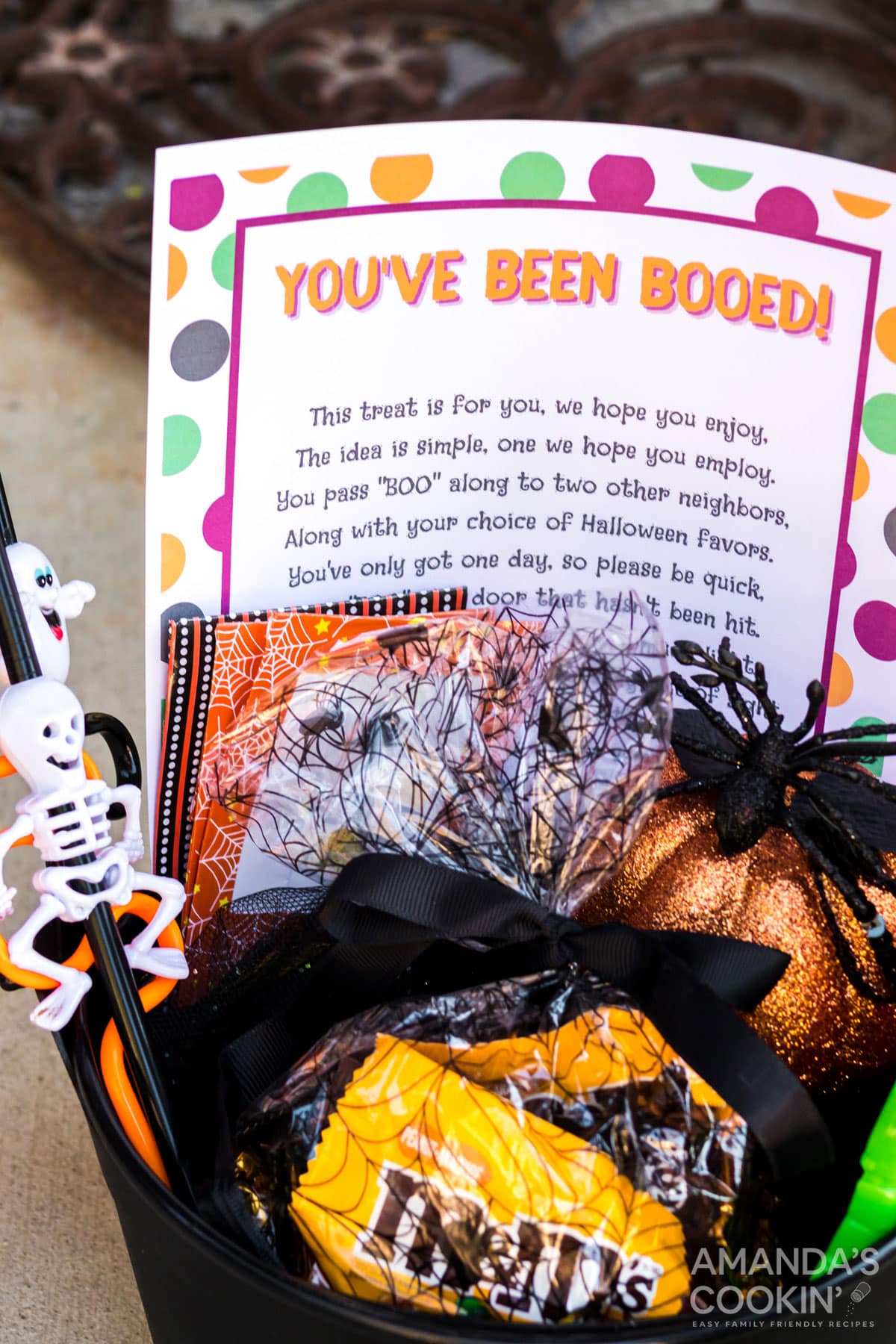 Why We Love This Idea
Spreading cheer doesn't just have to be limited to Christmas. Pass along some smiles to your neighbors by placing a cute basket full of Halloween goodies on their doorstep. The anonymity of it all makes it even more fun for all who are involved!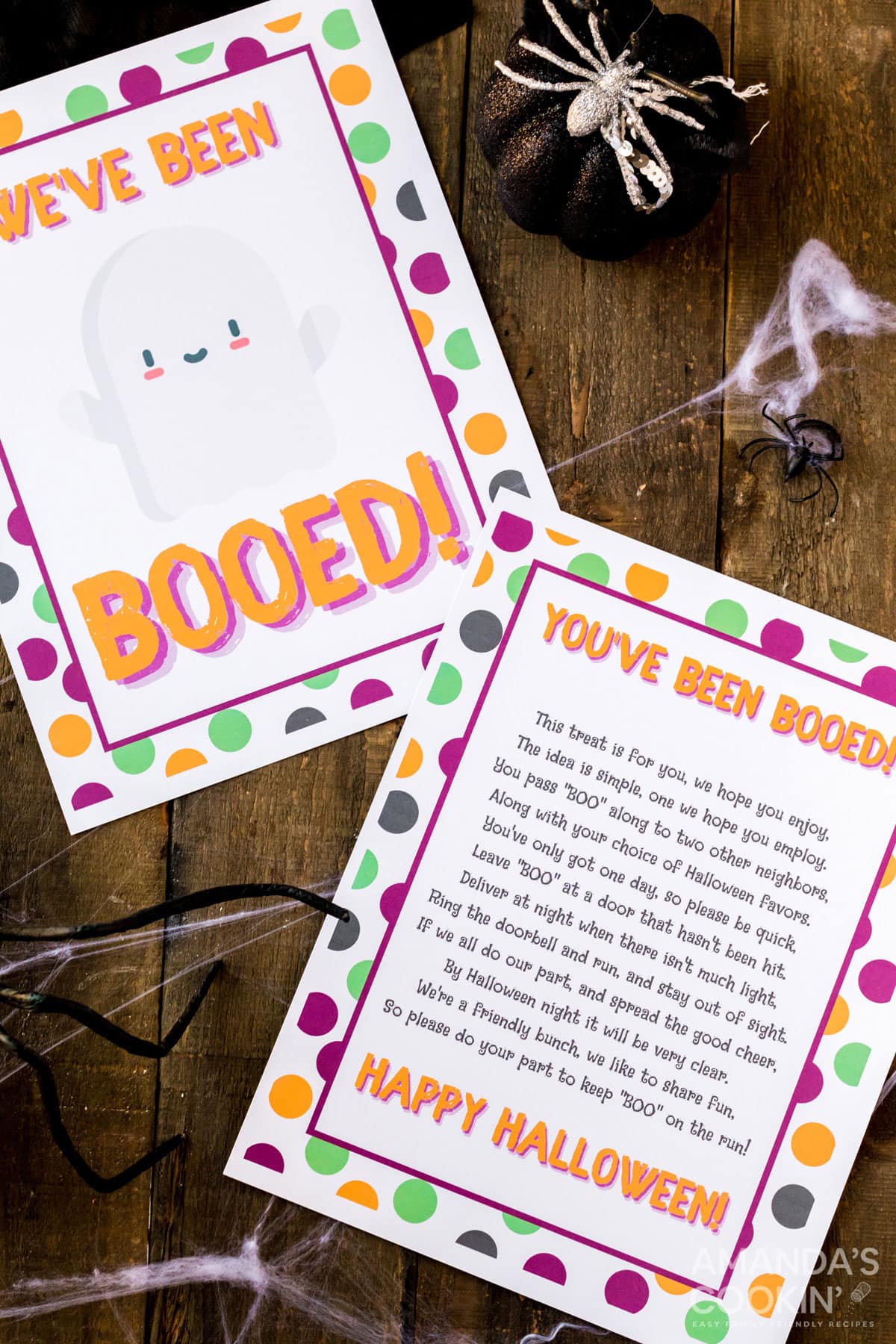 You Will Need:
How to – You've Been Boo'd
Each person who participates in the activities will need to print two pages for each neighbor they Boo, the "You've Been Booed!" note and the "We've Been Booed!" sign. You will include each page with your package of Halloween favors and goodies so the recipient knows how to keep the fun going.
Download and print both of the Boo signs.
Create a small care package of Halloween treats. Cookies, candy, favors, stickers, glow sticks, and homemade made treats all make great Boo-ing gifts.
Make sure to include both the note and the sign in the package.
Leave the whole package on a neighbor's porch, ring the bell, and run!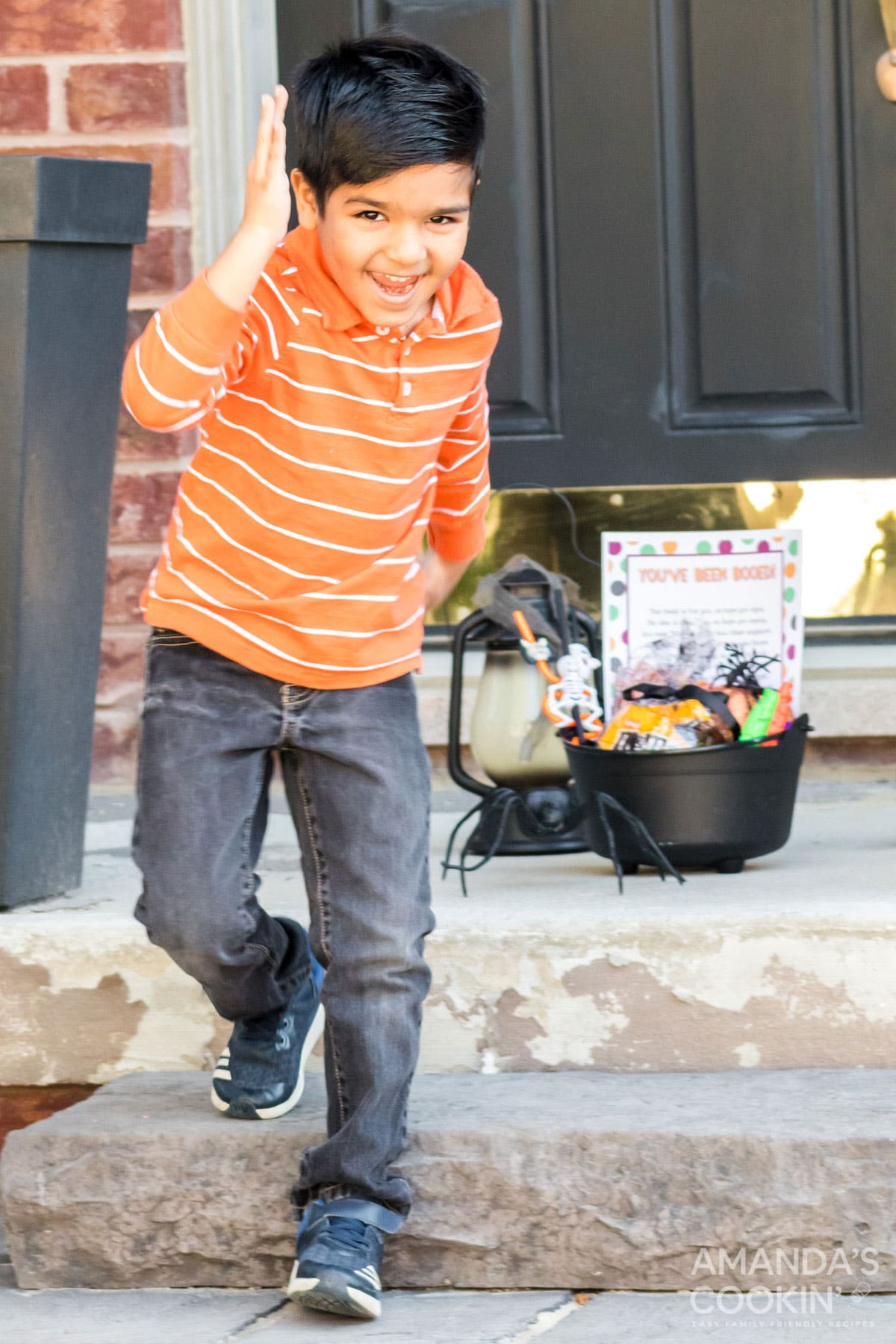 Expert Tips

---

Getting creative with your bucket is the best part. You can include lots of different things, hit the dollar store for a cheap way to fill up your bucket with treats. You can also include fun activities like this printable Halloween Bingo game, or a printable Halloween Word Search!
Hopefully, they will place the We've Been Booed! sign on their front door (so they don't get Booed again) and then pay the Boo-ing forward to another neighbor. Eventually, your whole neighborhood will be in on the fun!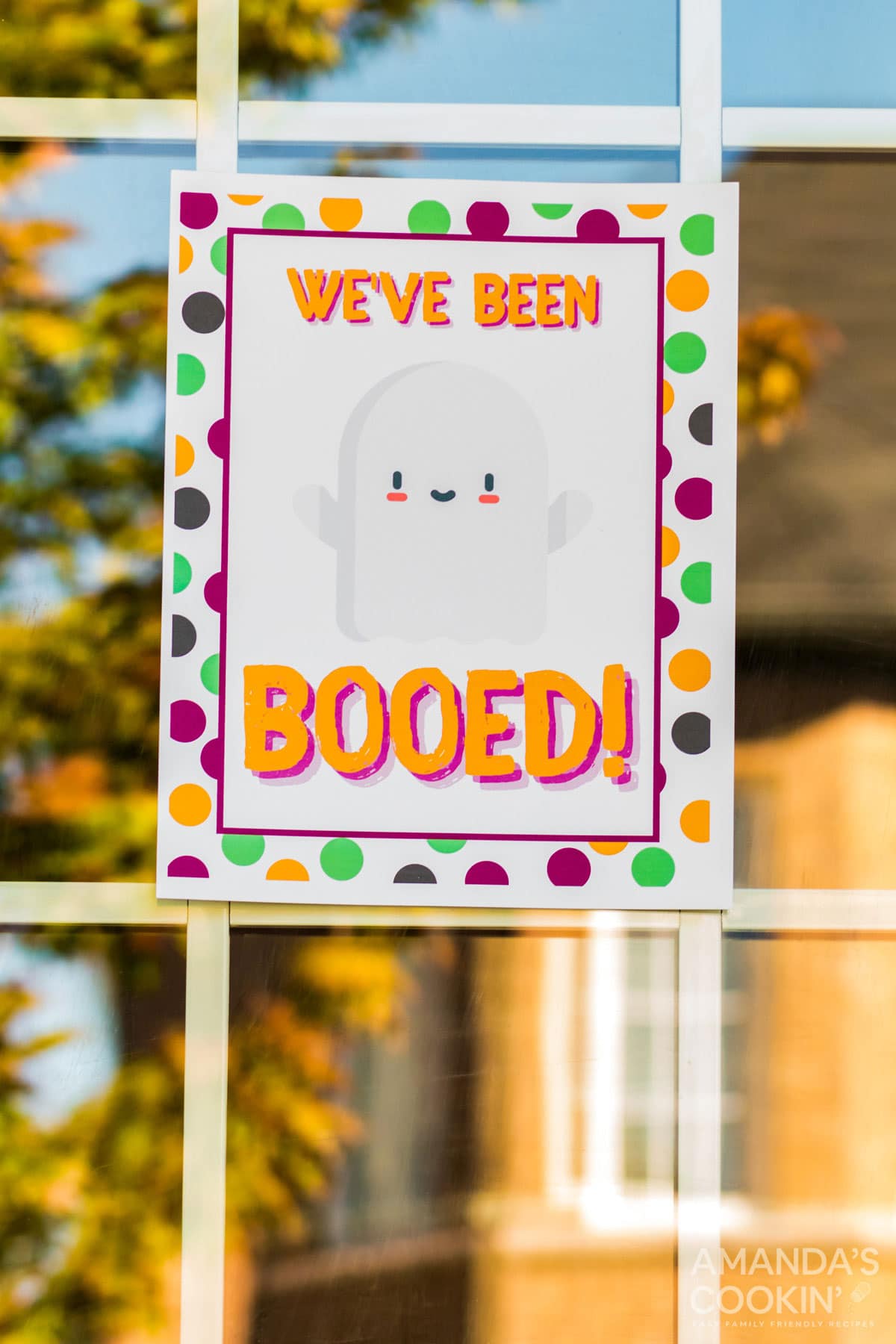 More Halloween Ideas
I love to create and share my projects with you! I know it's hard to remember to come back and search, so I've made it easy for you with my weekly newsletter! You can subscribe for free and I'll send you fun crafts and delicious recipes every week right to your email.

Latest posts by Jessica Hill
(see all)