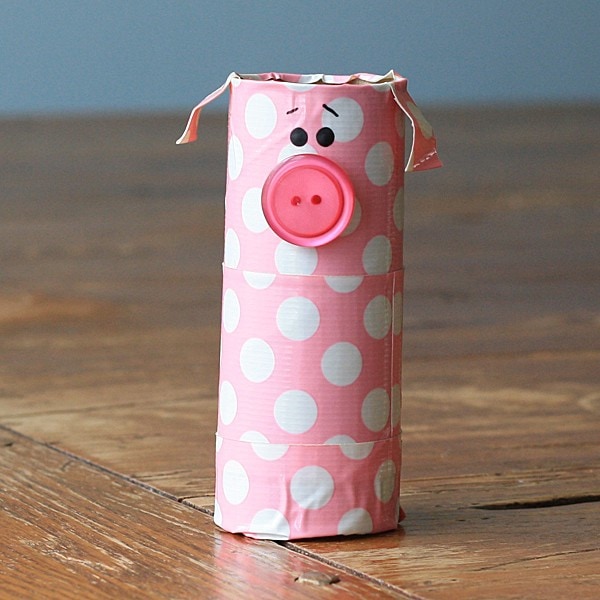 This idea literally popped into my head while I was sitting at the craft table doing something completely different. I had some polka dot duct tape sitting on my table, but there was only a small amount left on the roll. Then there it was. A polka dot pig. Amazingly, I used what was left on the roll to make the pig and absolutely nothing to spare. So luckily I didn't mess up his ears since that was the last of the tape! I think he came out really cute!
Here's the tutorial for my Cardboard Tube Polka Dot Pig over at Spoonful.
Amanda Formaro is the crafty, entrepreneurial mother of four children. She loves to bake, cook, make kid's crafts and create decorative items for her home. She is a crafting expert and guru in the kitchen and has appeared online and in print publications many times over the years. She is also the editor for the Home & Garden channel at Craft Gossip and owner of FunFamilyCrafts.com.
Latest posts by Amanda Formaro (see all)