Snowman ornaments are super popular for Christmas! Aside from all the snowman Christmas ornaments on this blog, we've compiled a bunch more for you! We found lots of adorable snowman Christmas ornaments to make, just scroll down to get started.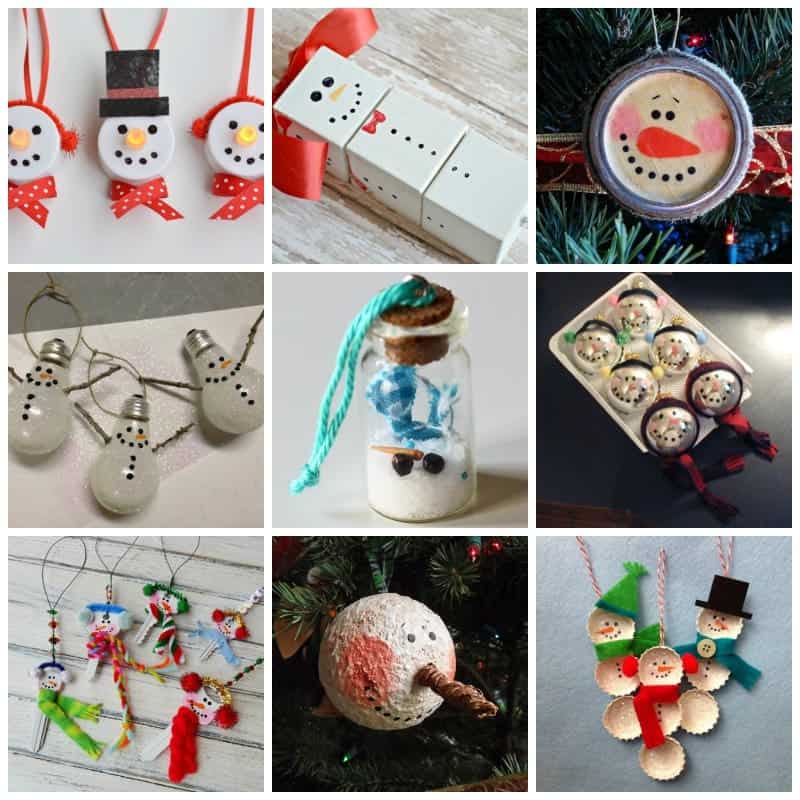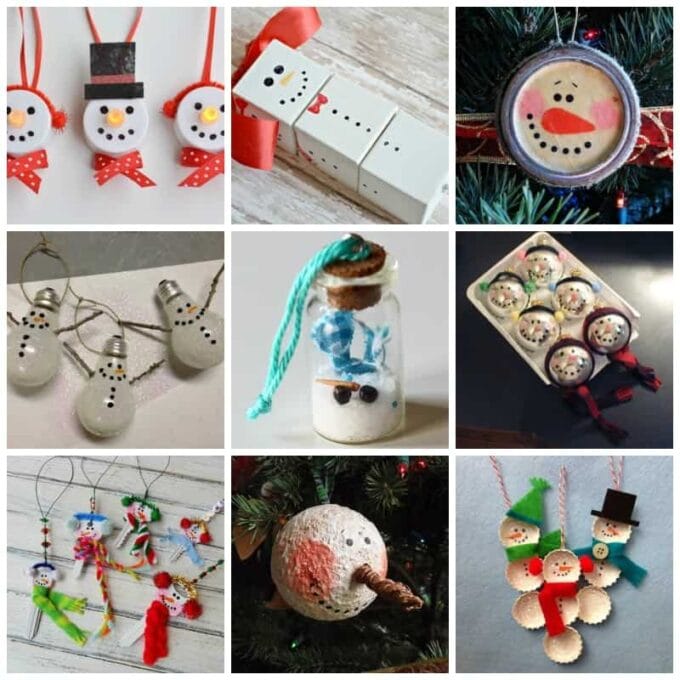 Snowman Ornaments to Make
Snowmen are symbolic of the winter season yet thy are closely related to Christmas. They don't hold any religious overtones, so they are a fun and neutral way to celebrate the season. Snowmen are adorable and gosh, snowman ornaments are just plain old fun to make!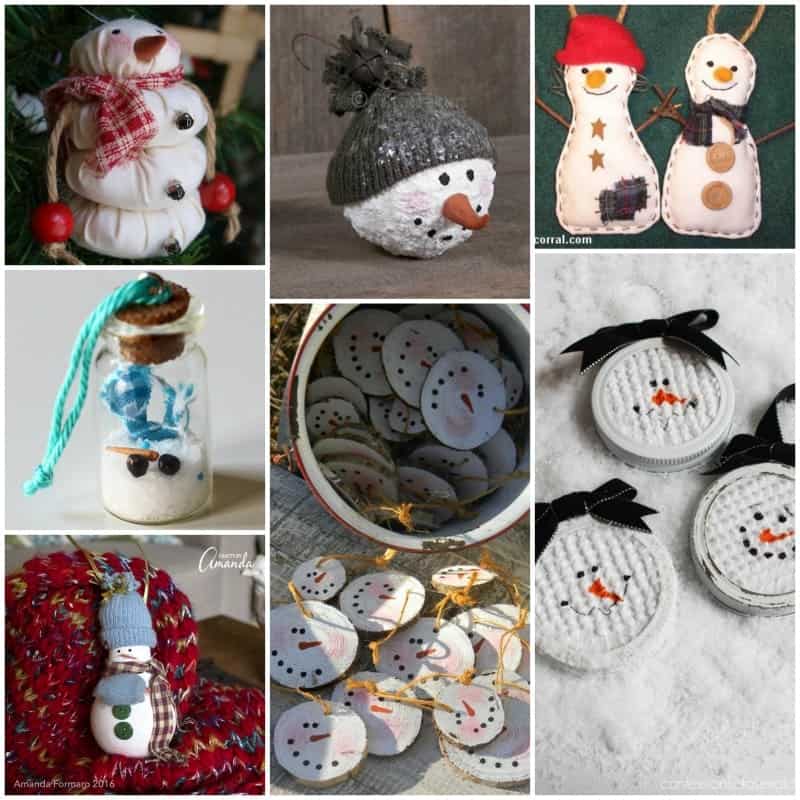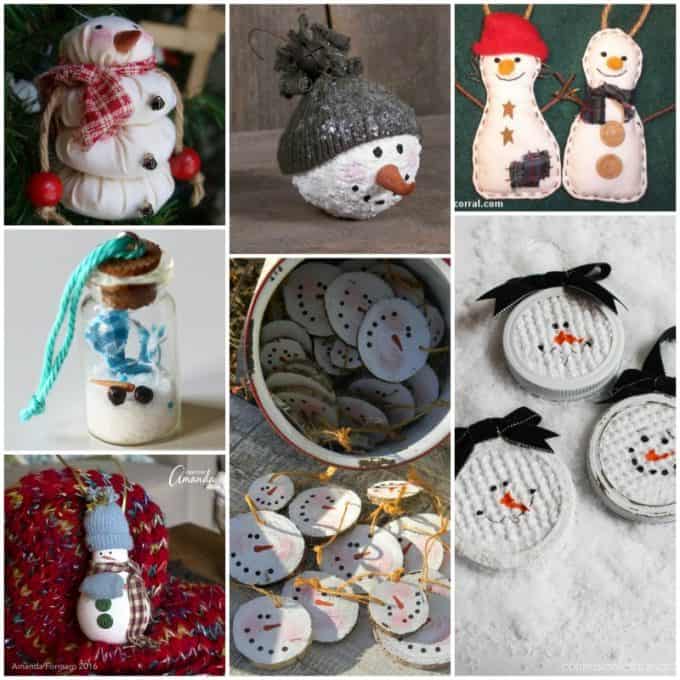 Make snowman ornaments from anything
As you can see from all of the snowman ornaments listed here, you can make a snowman out of almost anything. I've personally used burnt out light bulbs (see above), Styrofoam balls, pinecones, mason jar lids, terra cotta pots, cardboard, socks, mittens and tons more.
I've even turned old keys into cute little snowman ornaments! In fact, I hang them on my Christmas tree every year. Other supplies you can use include wooden spools, wood slices, bottle caps, PVC pipe, an old baseball, golf balls, wood, tea lights and the list goes on and on!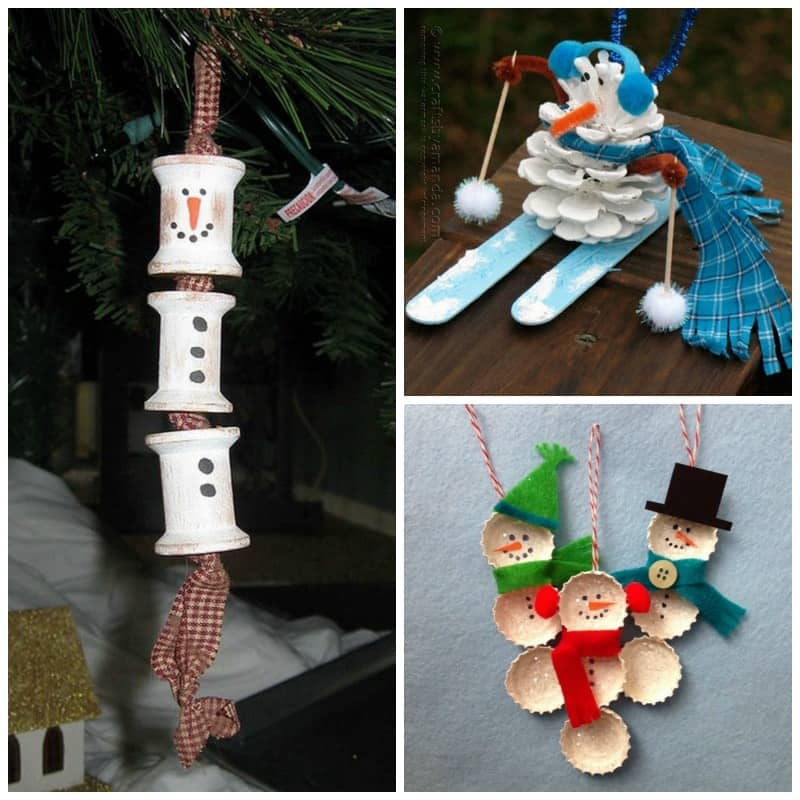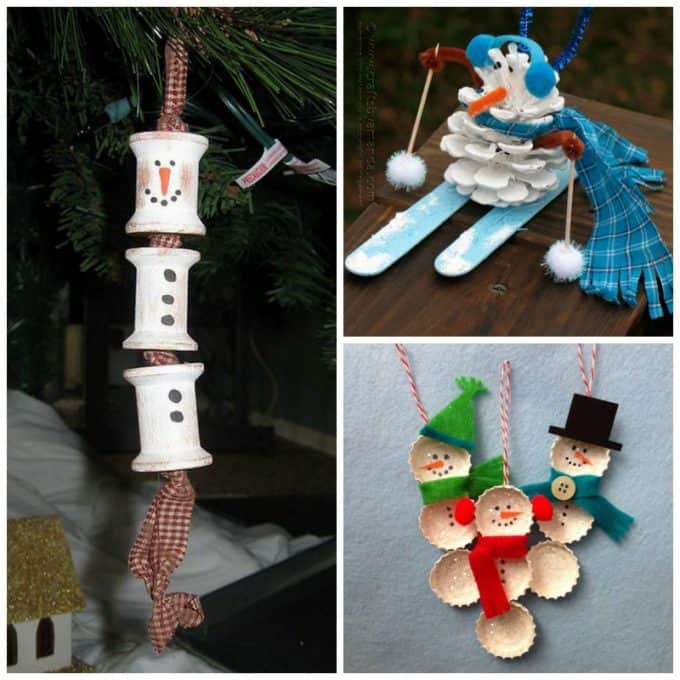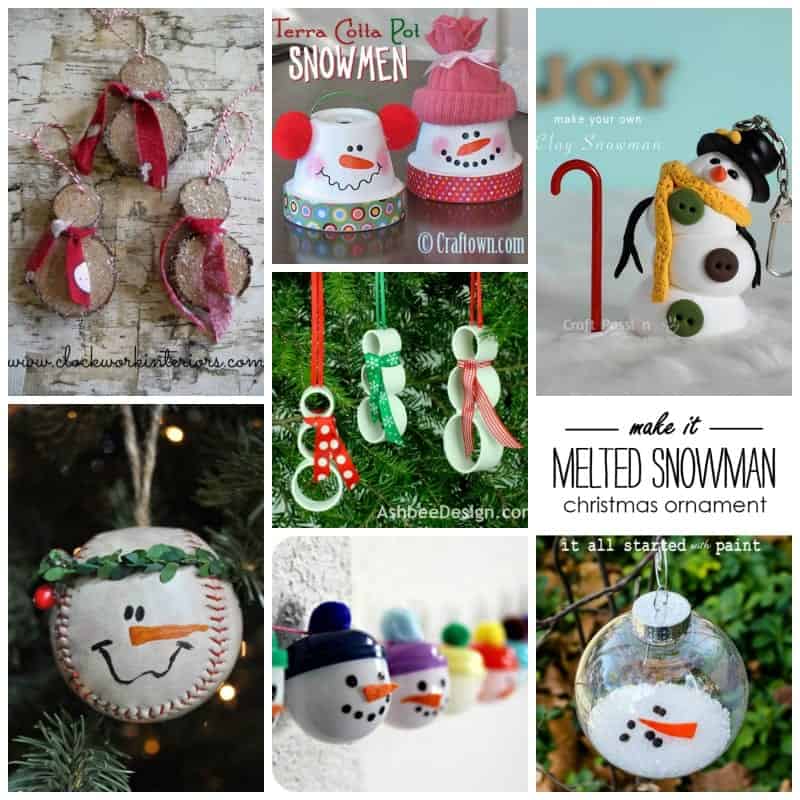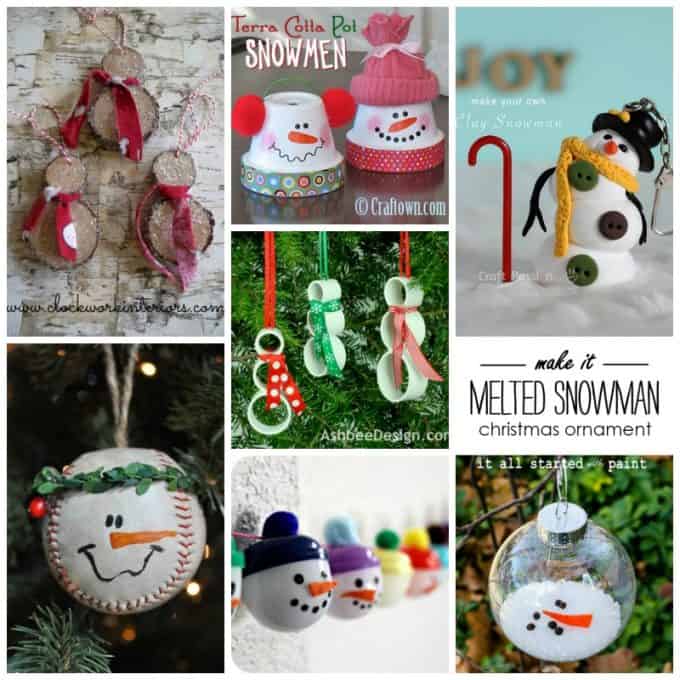 Whatever you use to make your snowman ornaments, remember to make extra. Giving a snowman ornament as a Christmas gift is a wonderful way to share something from your heart!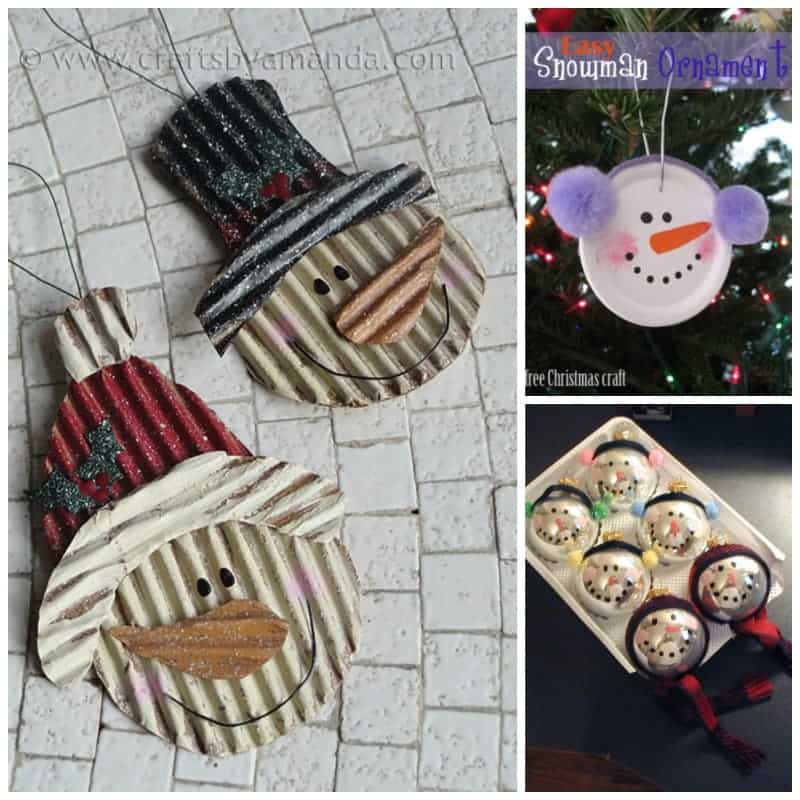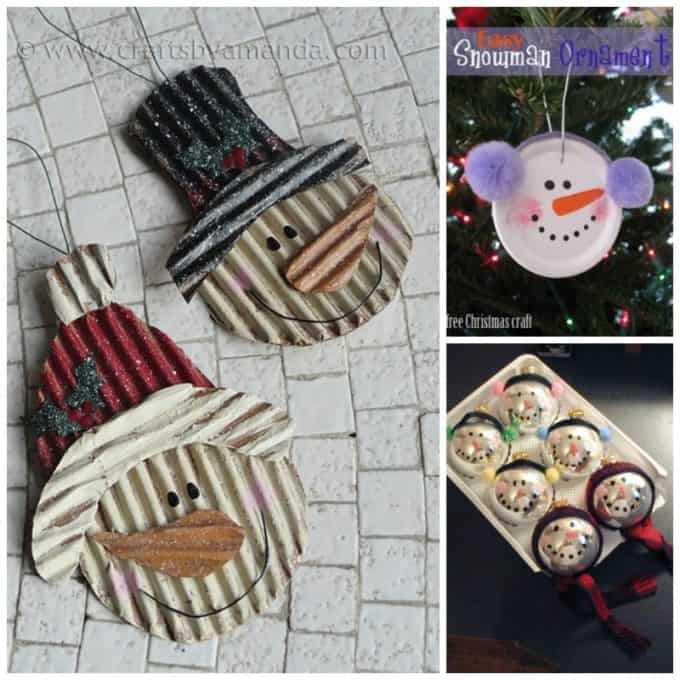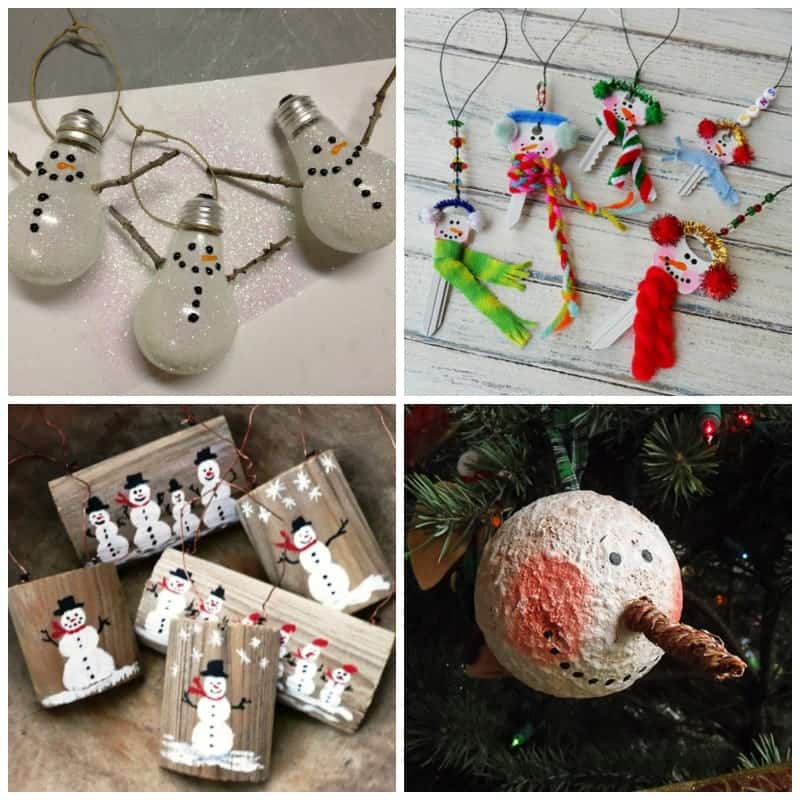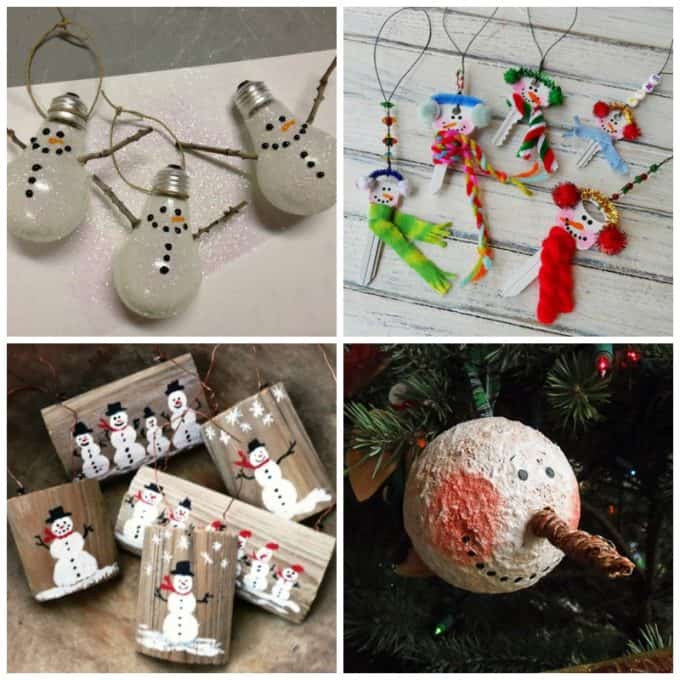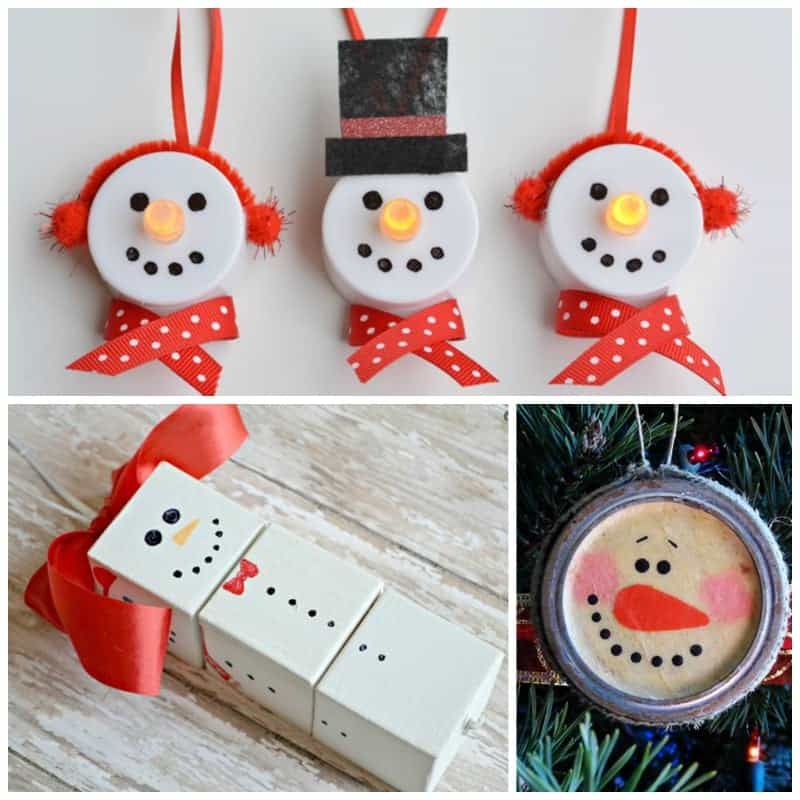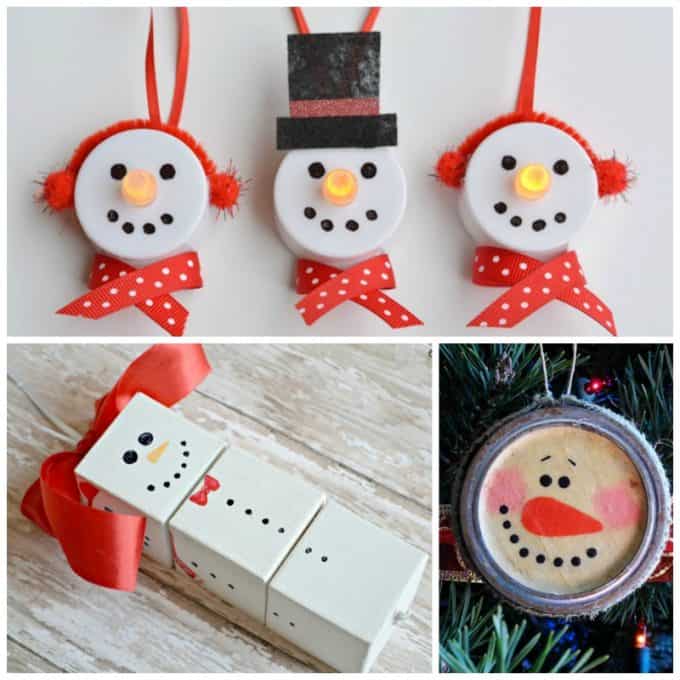 Popular Supplies for Snowman Ornament Crafts
Here are some popular craft supplies for making snowman ornaments. I am a huge fan of Snow-Tex paint as I love the snowy realistic effect it provides. Glitter is a super popular snowman accessory, or you can use glitter paints. At any rate, hopefully you've found some fun snowman ornaments to make for Christmas this year!


And finally if you love snowman crafts that way that I do, you'll enjoy this pallet snowman which also works as a scarecrow for fall! So you can display it for several months longer on your porch!
Latest posts by Amanda Formaro
(see all)