To help start 2021 with a smile, we've created this beautiful set of elegant, floral designed printable calendars just for you! Starting the year off with a cheerful calendar is a great way to approach the new year.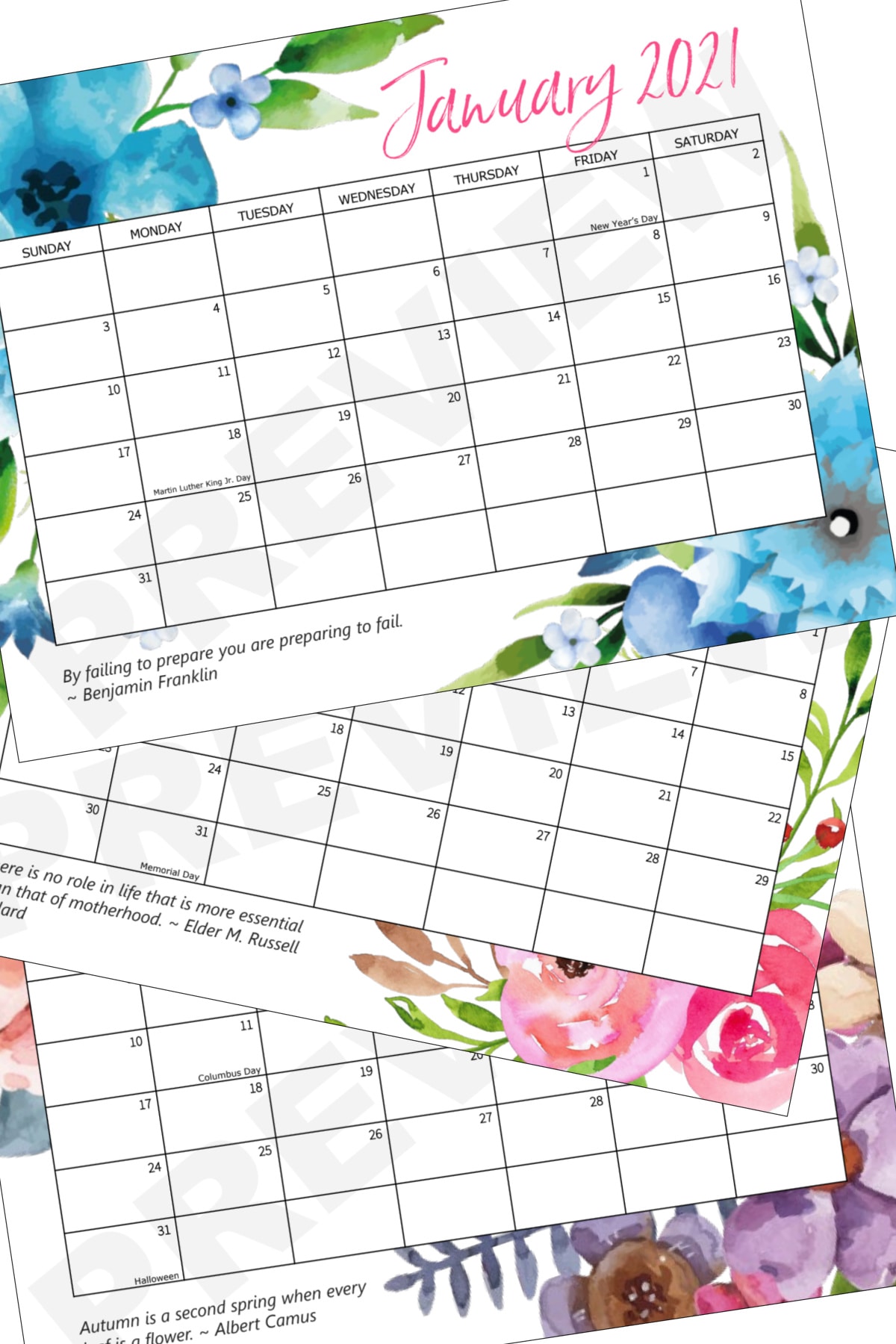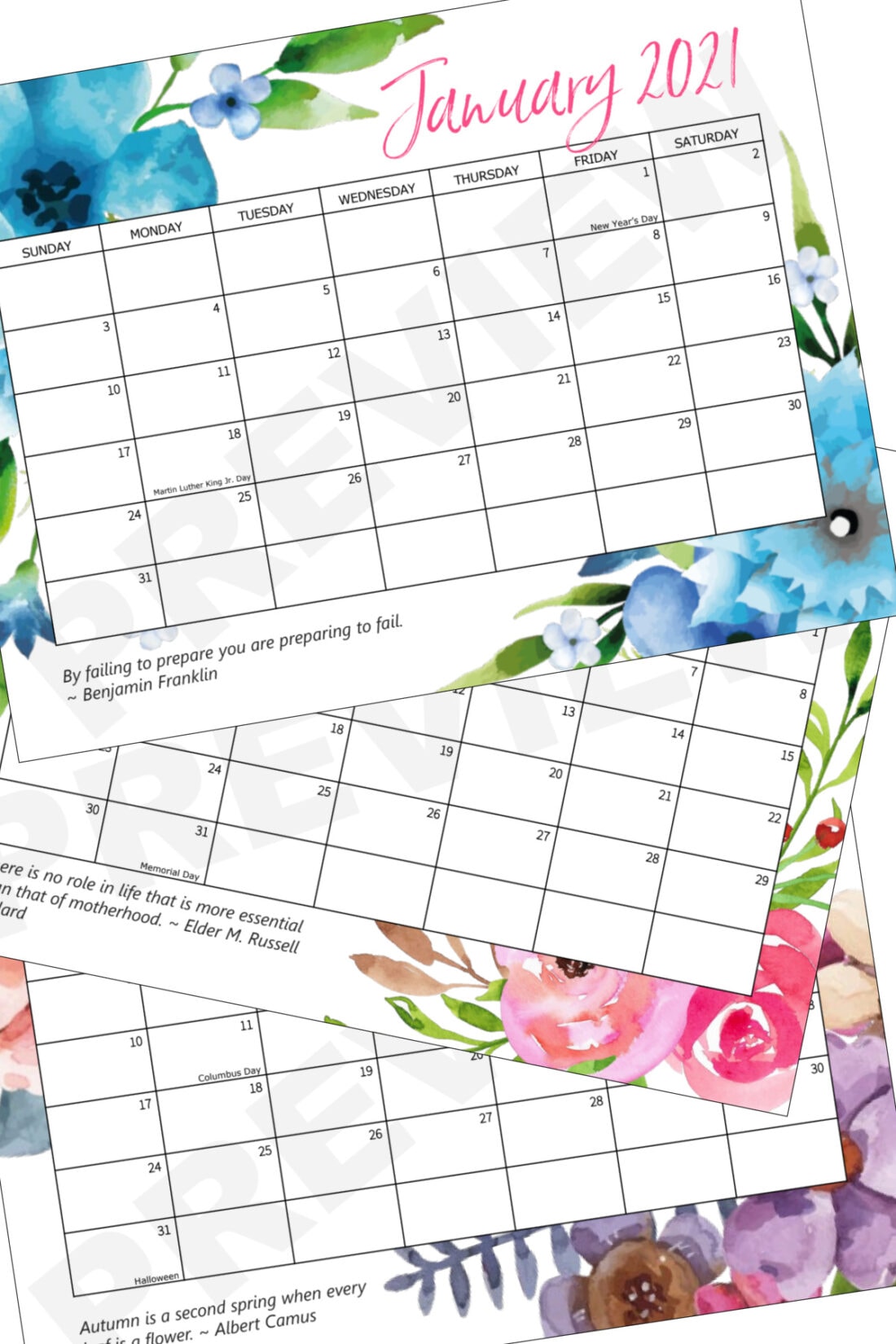 Dress up your refrigerator with a new calendar each month, or print them all off and put them into a binder. Use nice cardstock for an even better look.
Things to do with your 2021 calendar
Keep track of meetings, appointments, and other time commitments
Record your exercise routine and your food intake
Write down any health notes for your doctor, especially if you're experiencing any symptoms they should be aware of
Record baby's first words, steps, and other milestones
Creating a cleaning and/or organizing schedule
Setting goals and mapping your progress
Recording your weight if on a weight-loss journey
There are so many other ideas, what will you use this beautiful calendar for?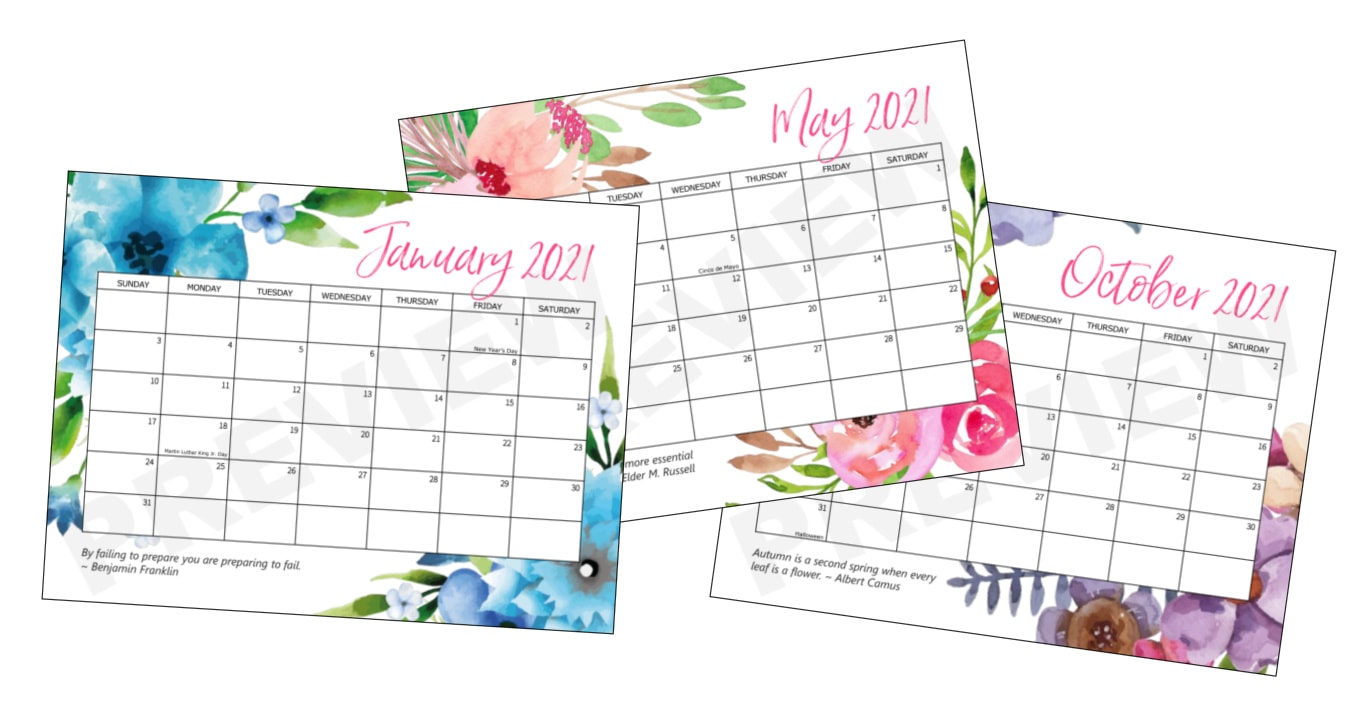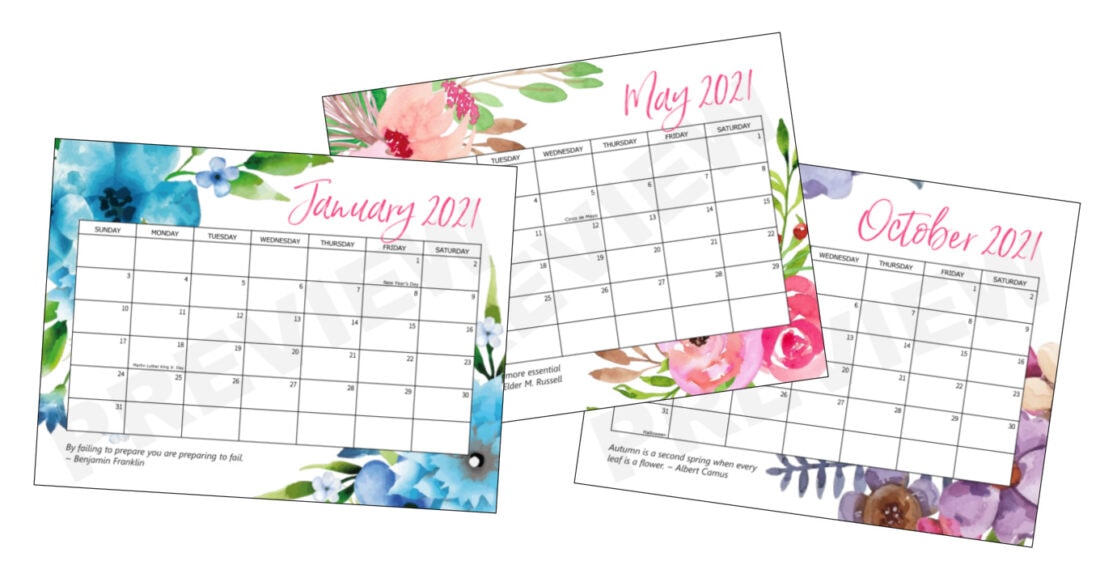 We created this free printable 2021 calendar because of our love for watercolor flowers. And because 2021 really needed a gorgeous beginning. 2020 was a rough year and many of us weathered difficult times. What better way to start the new year than with something cheerful and bright. I hope you love them!
More Organizing Ideas
Latest posts by Amanda Formaro
(see all)