July 4th is the day the United States celebrates the adoption of the Declaration of Independence in 1776. With that being said, many American's celebrate by displaying decorations to commemorate this holiday. DIY July 4th Wreaths are amongst the most popular form of decoration for this particular holiday, close in line with 4th of July Luminaries. Below we've compiled a list of 16+ DIY July 4th Wreaths to help inspire you to do the same!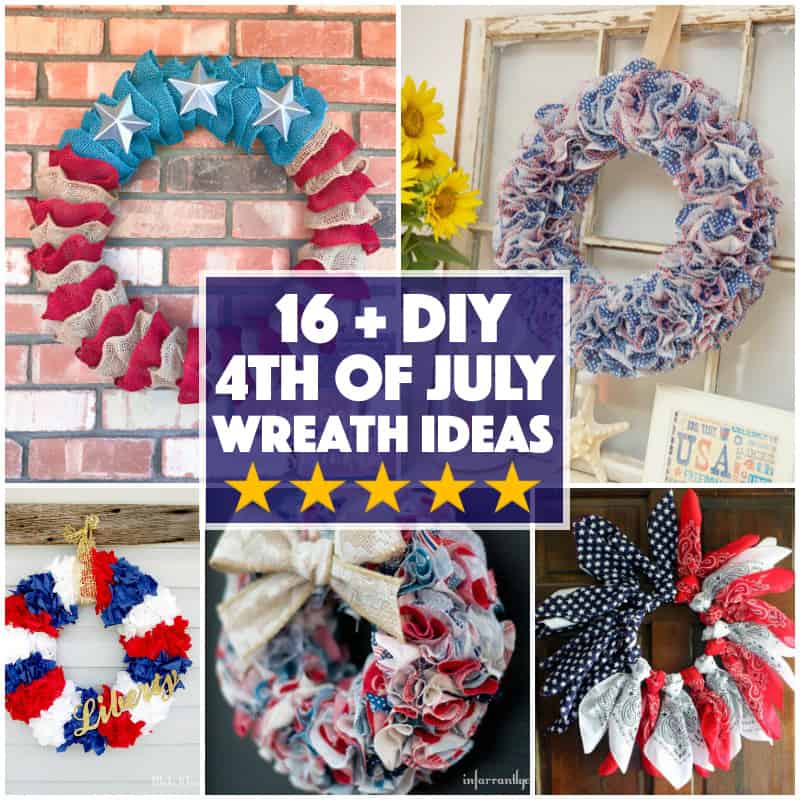 July 4th Wreaths
This holiday is jam-packed with celebrations. Whether you're planning a family reunion, having a BBQ, gathering for fireworks, throwing a picnic, or having a get together with friends or family, there's something about this day that makes you step back for a moment and appreciate what's around you.
We hope this collection of gorgeous July 4th Wreaths helps you find the perfect wreath for your front door or mantel. With as many awesome and unique ideas presented below, I have high hopes you will find something you LOVE!
RELATED: If you're planning a BBQ for the 4th, make sure to check out How To Clean Your Gas Grill so you can have a sparkly clean grill before the big celebration! And don't forget to check out more patriotic crafts like these 24+ Memorial Day Crafts and Recipes.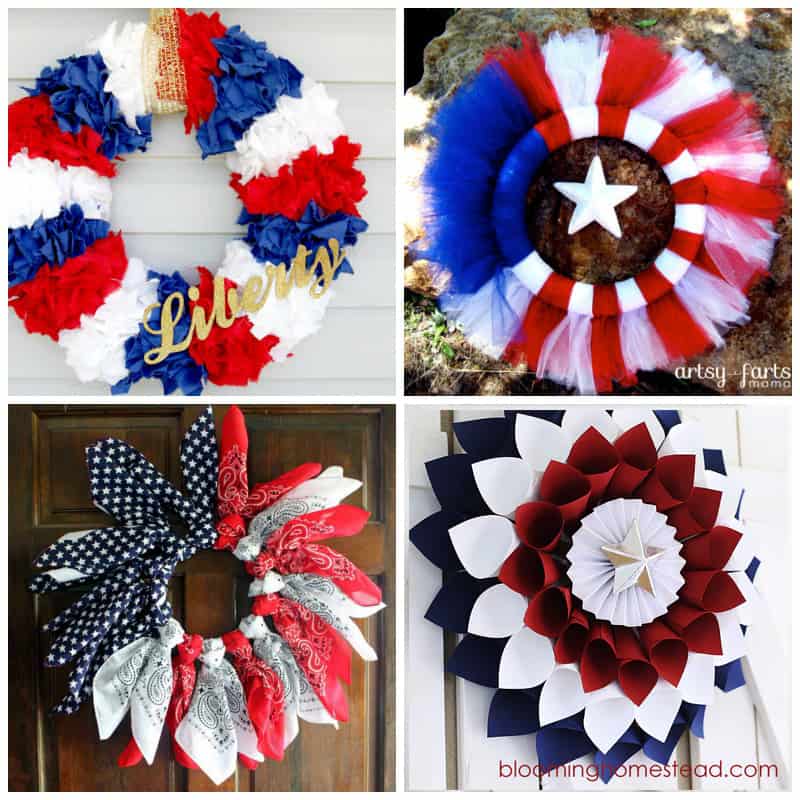 DIY 4th Of July Wreaths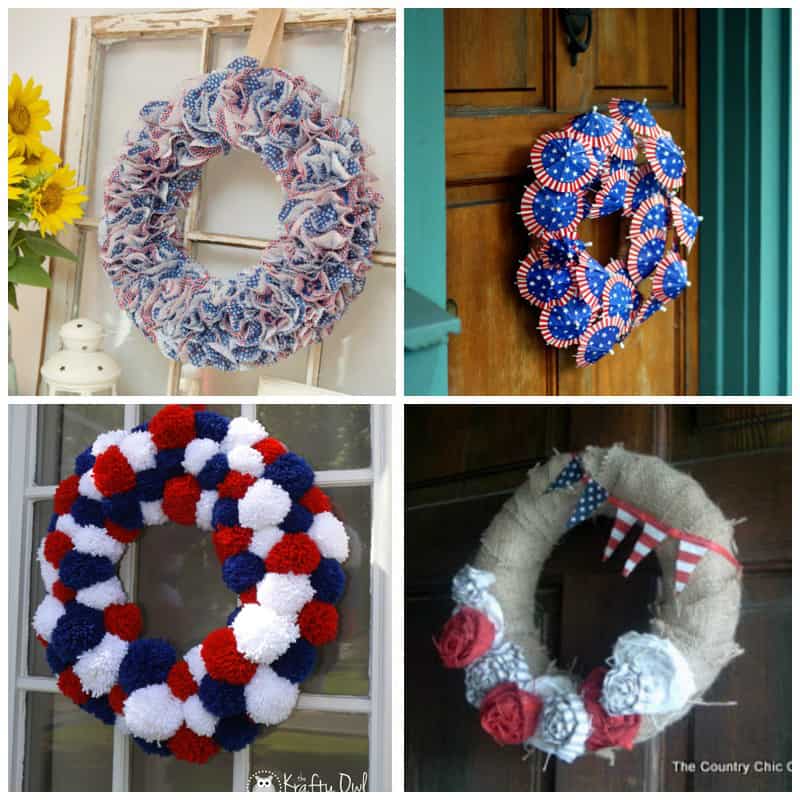 4th Of July Wreaths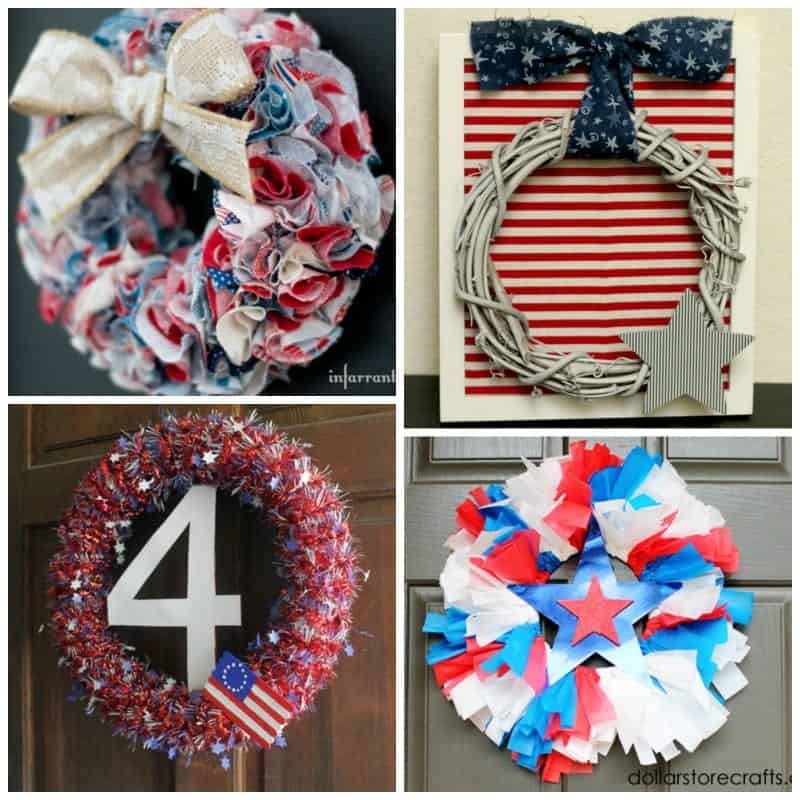 Pretty & Patriotic Wreaths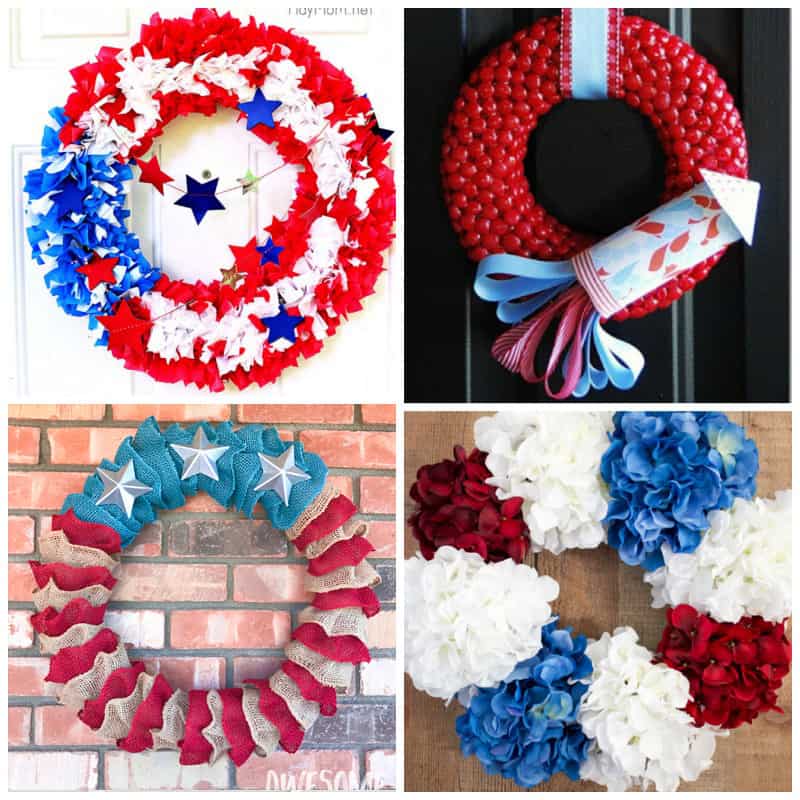 More DIY July 4th Wreaths
Not Pictured
Aren't these July 4th Wreaths beautiful? I'm inspired to make a couple, how about you? Be sure to stop by the links above to find the best option for you. If you prefer a more rustic look with red white and blue, you could make one of these Burlap Wreaths, replacing the lace ribbon with a patriotic ribbon to make a lovely rustic 4th Of July Wreath!
Looking for some delicious recipes for your 4th Of July gathering? Check out the recipes from my cooking blog below!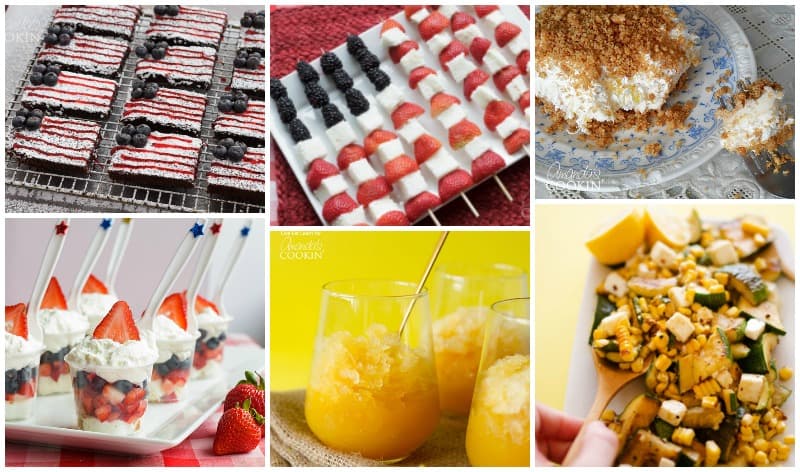 This post was originally published on this blog on June 14, 2017.
Latest posts by Courtney Sanchez
(see all)