These printable patriotic pinwheels are a fun afternoon craft to do with the kids. Display them throughout your yard for the Fourth of July or Memorial Day!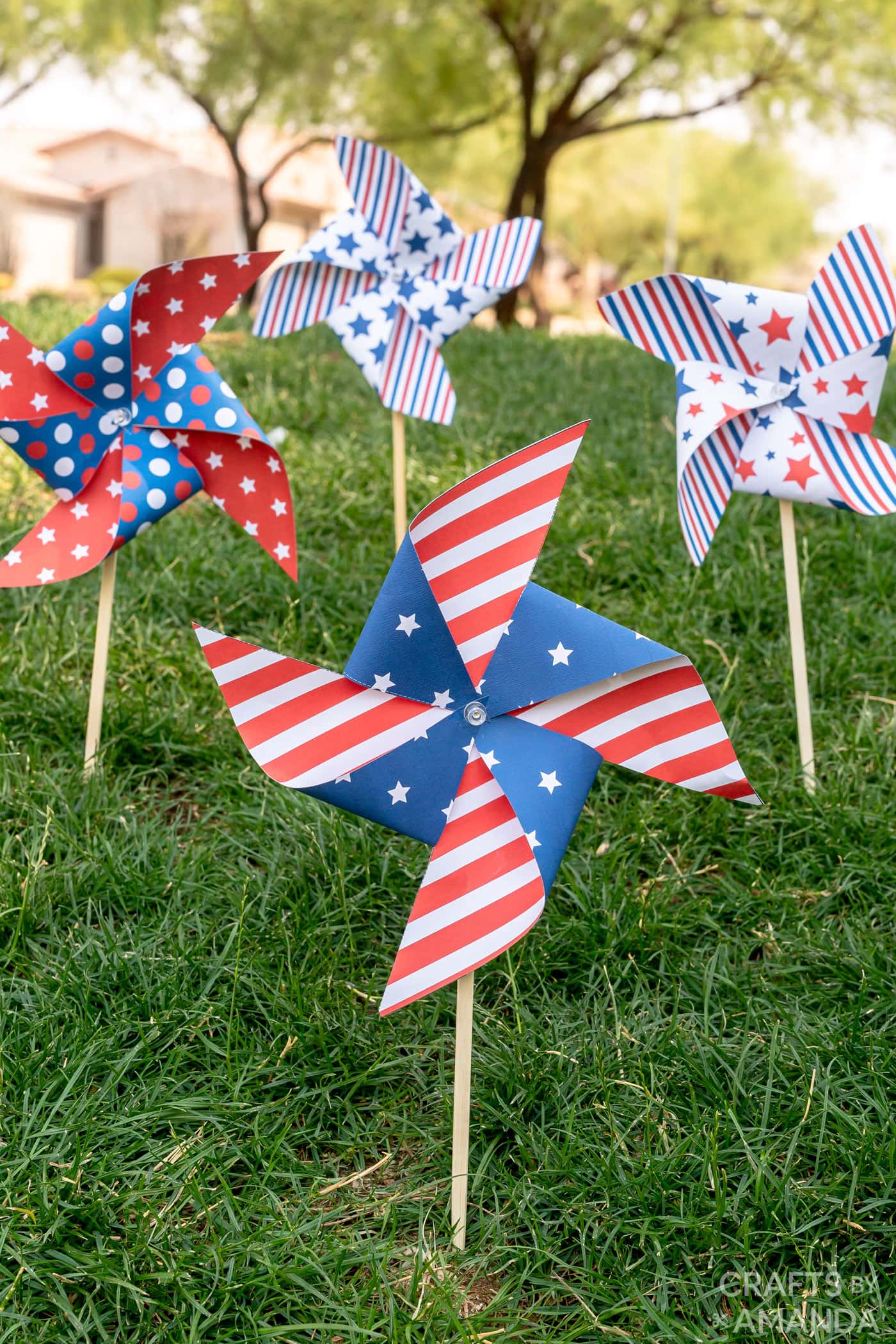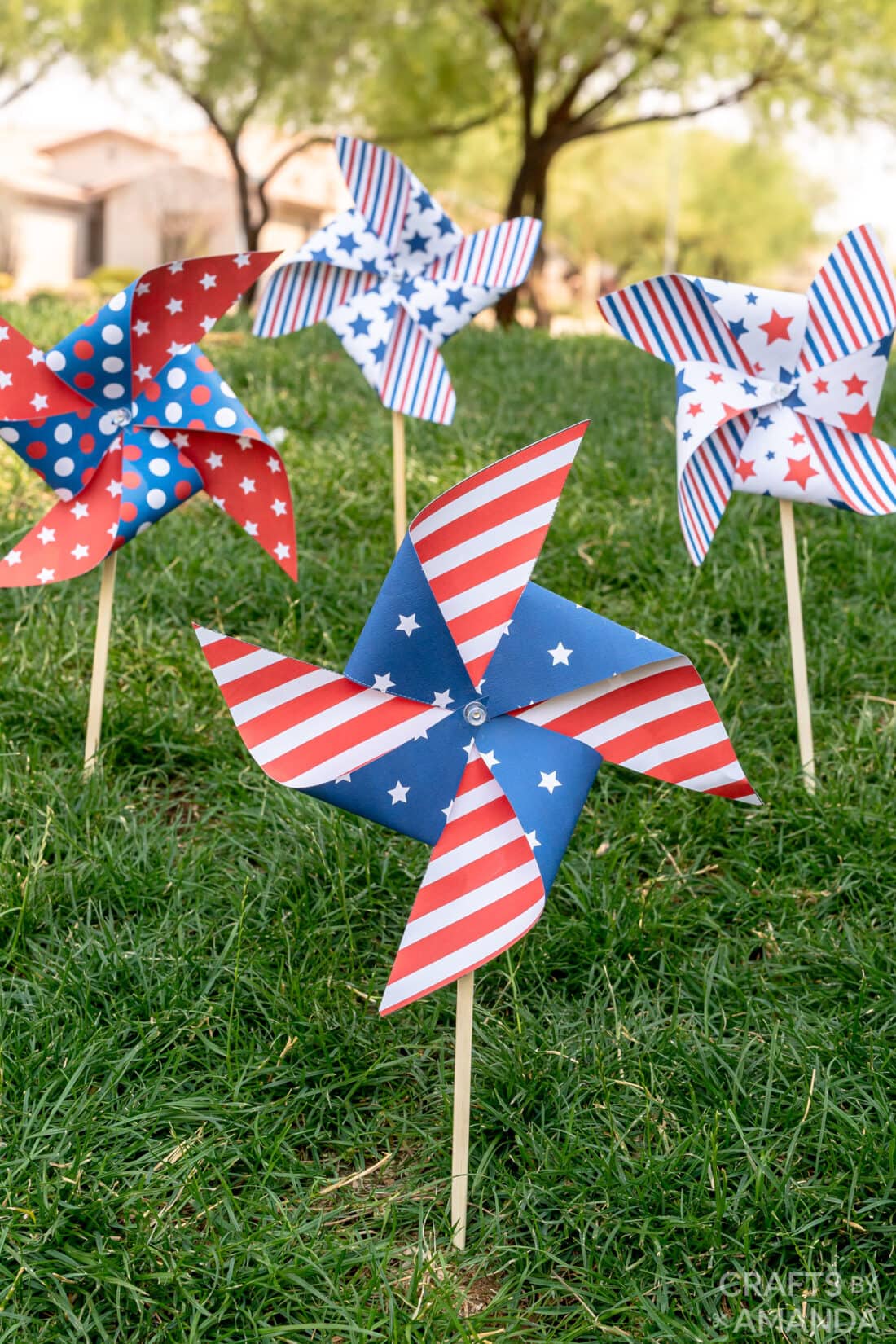 Why we love these printables
Patriotic pinwheels are quick and simple to make and are fun to watch twirling in the breeze. You can place them in flower pots or even line your sidewalk with them. We always make these pinwheels to decorate outside, with some 4th of July coffee filter flowers for inside or on the party tables.
Whether it's for Flag Day, Memorial Day, Fourth of July, or Veterans Day these printable patriotic pinwheels are an easy and cost-efficient way to decorate in true red, white, and blue fashion.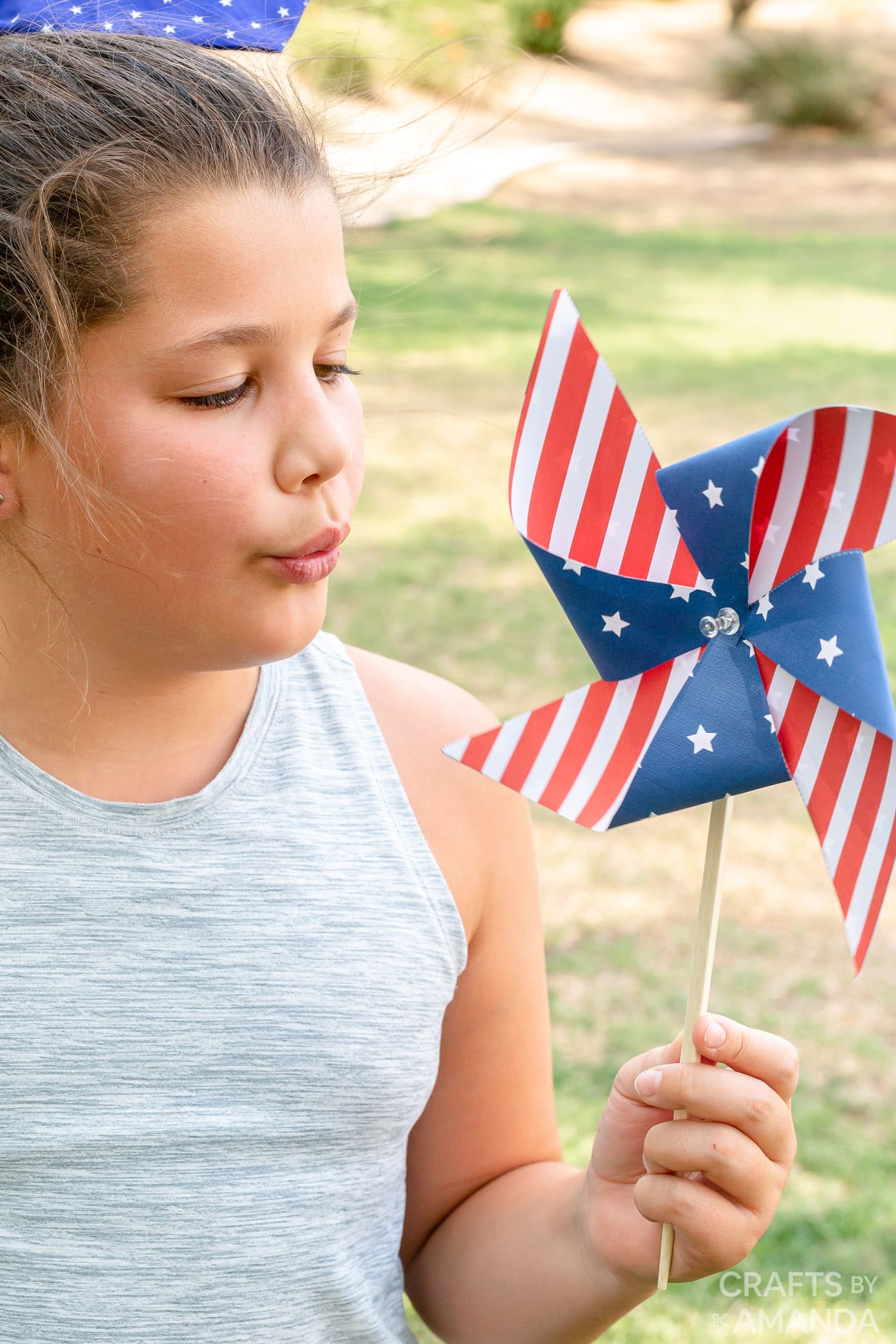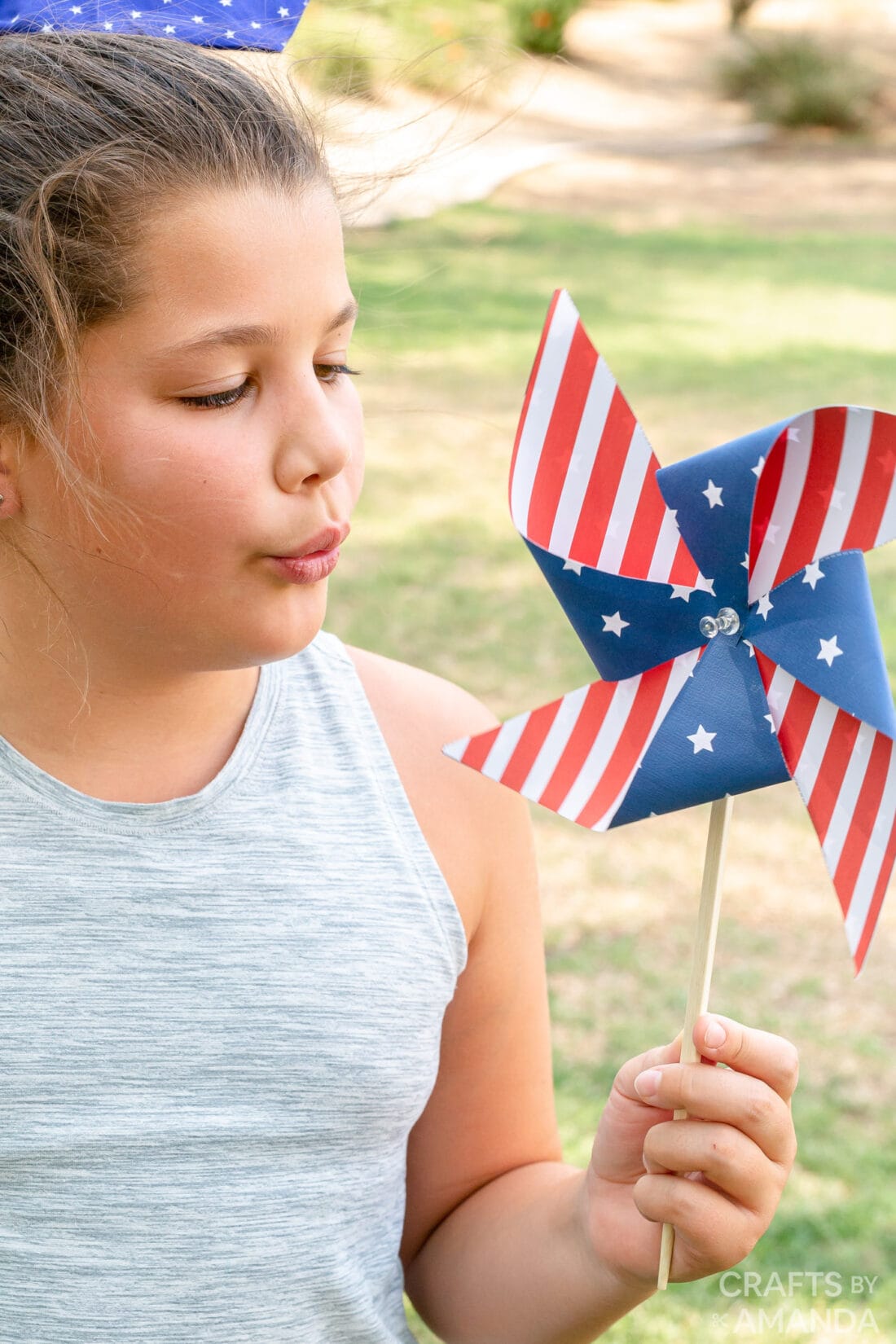 How to use these printables
Pinwheels are best used outdoors, where you can watch them swirl and twirl in the breeze. However, they can also be used indoors to decorate as well!
Supplies you'll need
How to make a pinwheel
If using the blank template and your own patterned or solid papers, load the printer with your paper and print the templates. If using our patterned templates, select which pages you want to print in your printer's dialogue box. You will need 2 patterns for each pinwheel, be sure to select double-sided before printing. (See below this section for the downloads).
Cut out templates.
Using a glue stick, bring a corner up to the center of the pinwheel. Repeat for each corner.
Insert push pin through the center. It's helpful to push the pins into a corkboard or piece of foam and allow them to dry for about an hour.
When pinwheels are dry, remove them from the corkboard and push the pin into the end of your stick.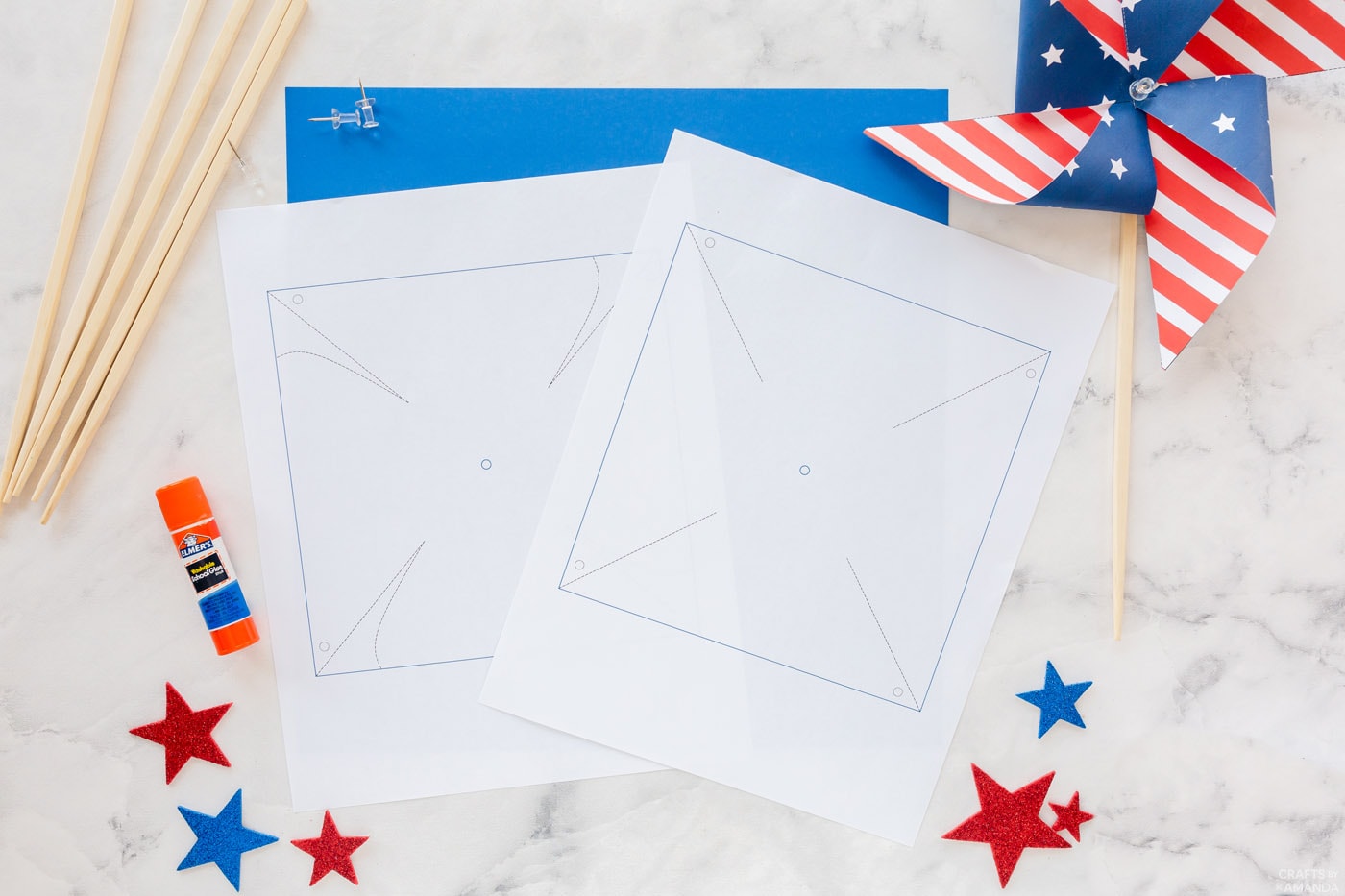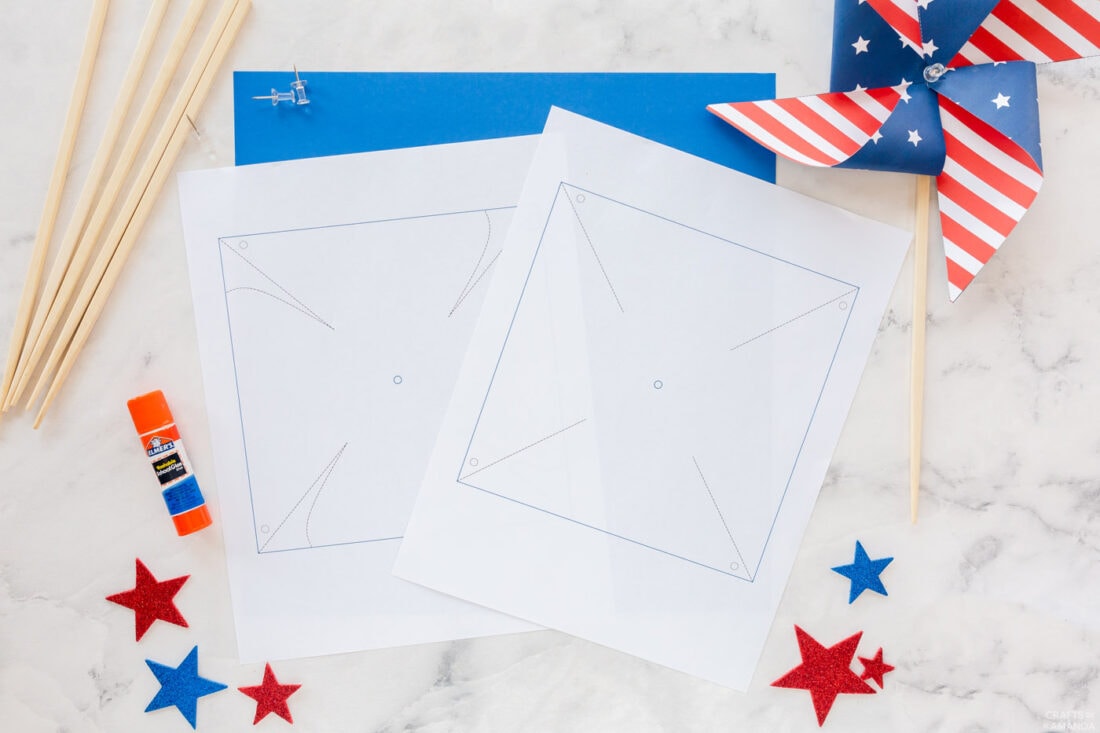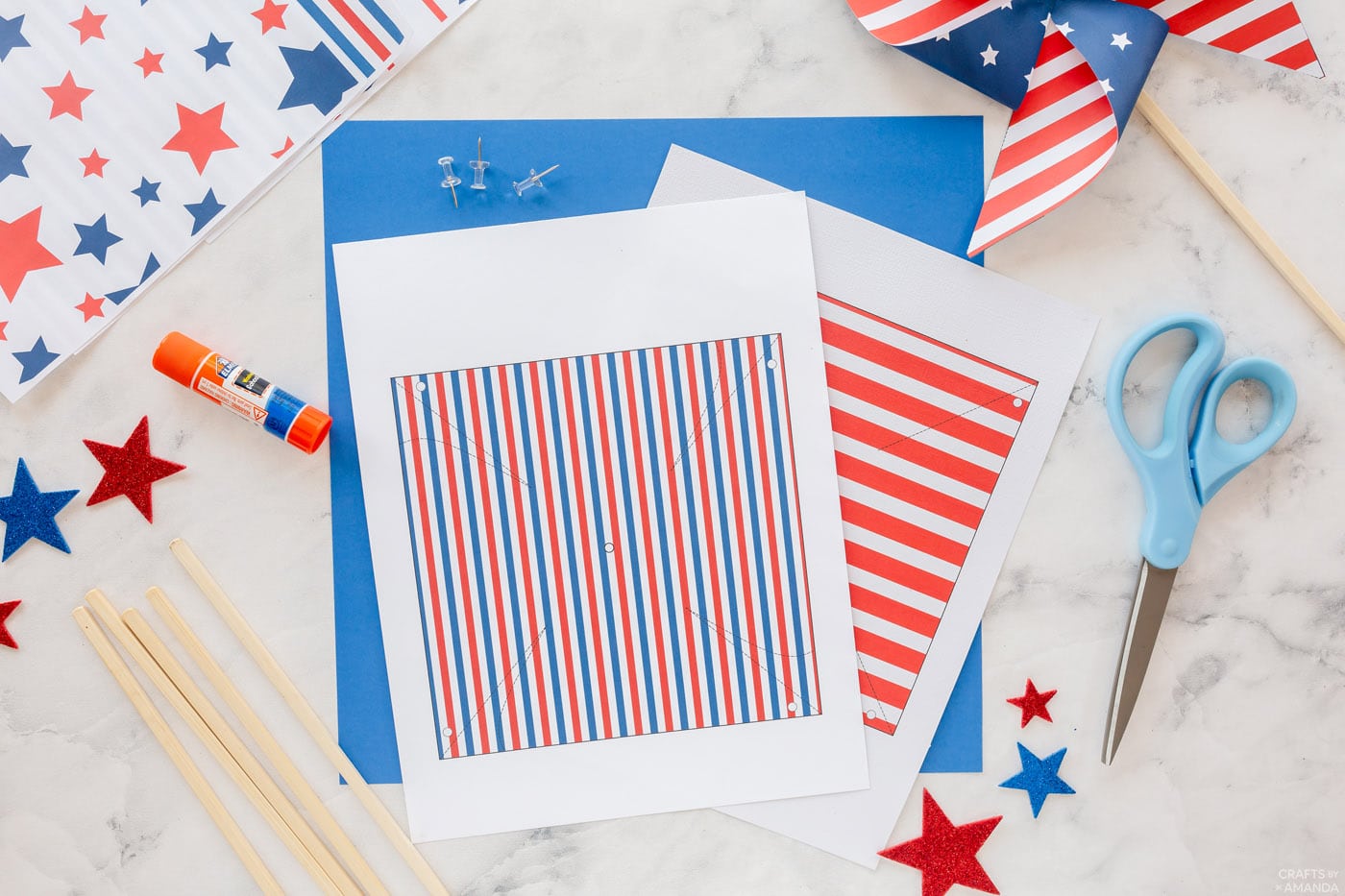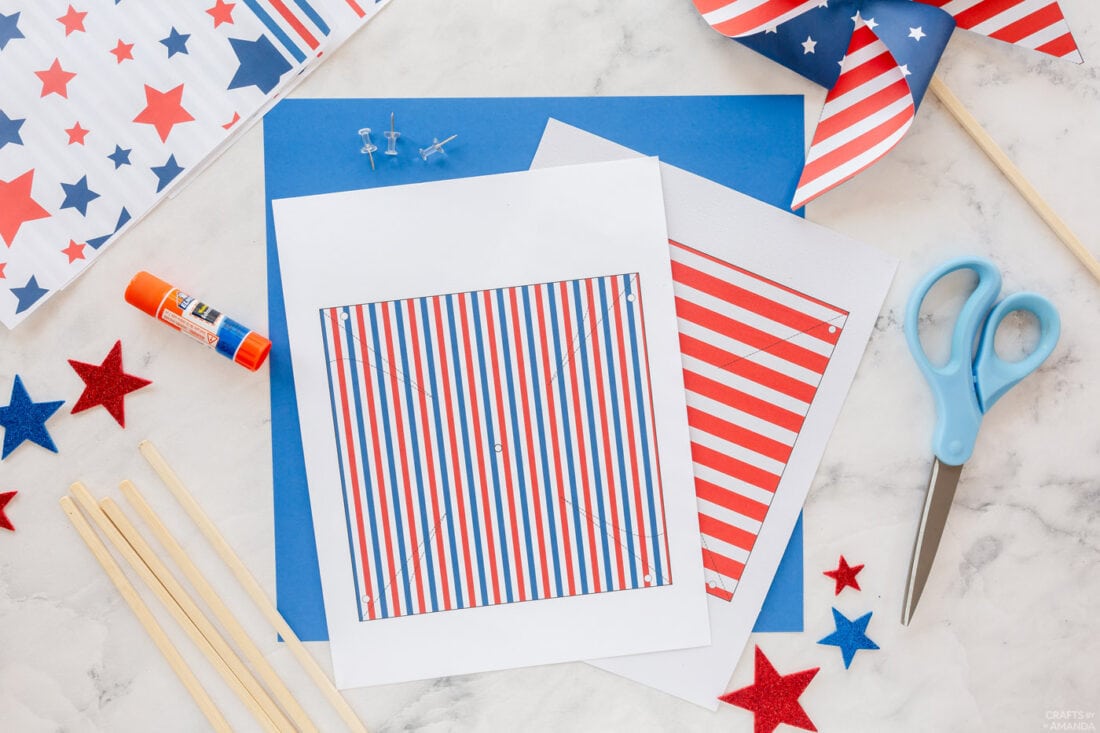 Here's Your Download
We're providing a few options for you here. Choose the one you want or download all three! Please see this video explaining how to print your pinwheels!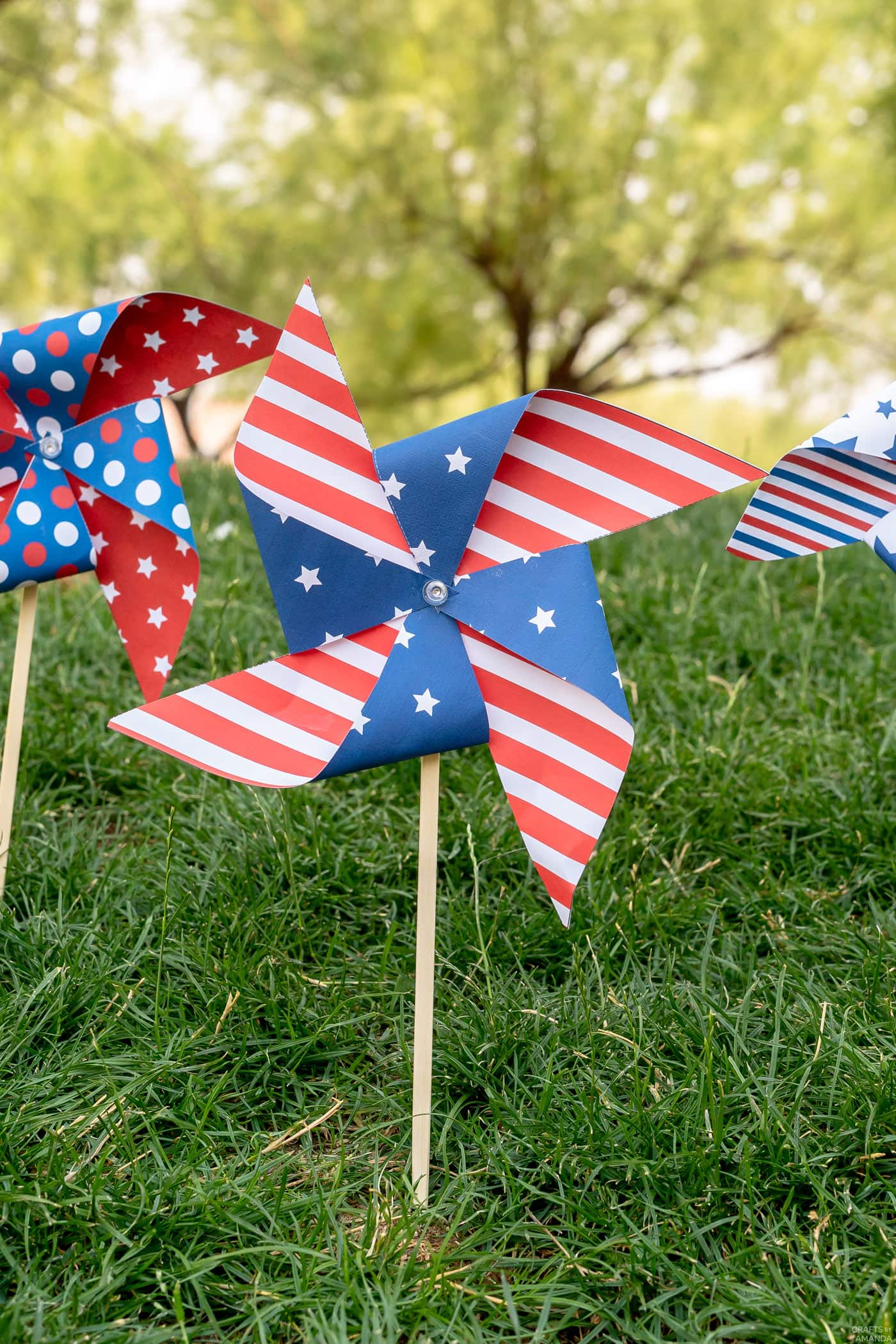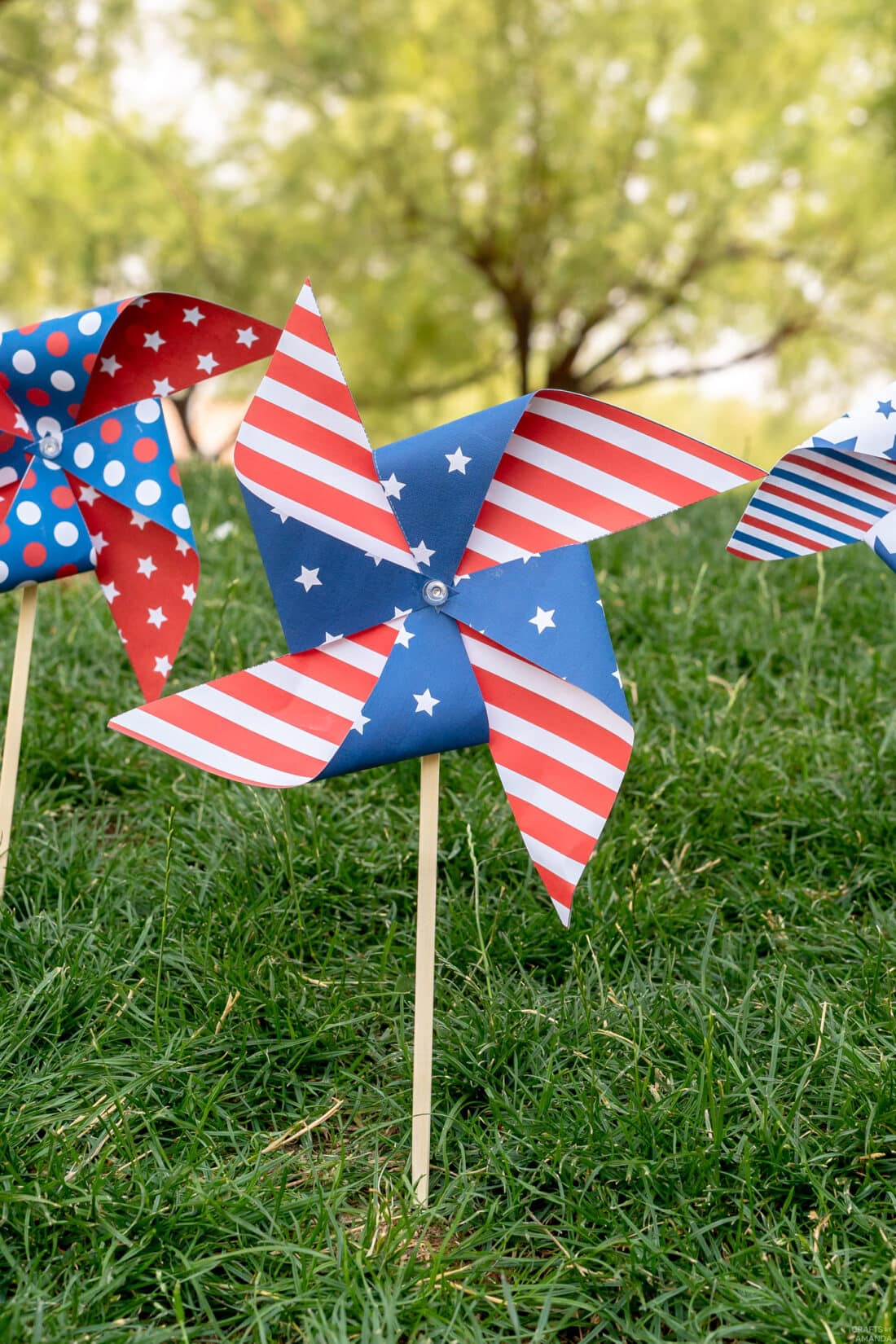 Easily decorate the outdoors with these printable patriotic pinwheels for your red, white, and blue celebrations. Be sure to check out some of my homemade goodies on my cooking blog if you're planning a party like these American Flag Cupcakes, this Taco Salad Flag, or this Red White and Blue Poke Cake!
More Patriotic Crafts
I love to create and share my projects with you! I know it's hard to remember to come back and search, so I've made it easy for you with my weekly newsletter! You can subscribe for free and I'll send you fun crafts and delicious recipes every week right to your email.
This post originally appeared here on June 16, 2021.
Latest posts by Amanda Formaro
(see all)